April's Together Retro game club pick at http://Racketboy.com was Deja Vu, a classic adventure game that goes back to the early Mac gaming days, and found a bit of a cult-following on the NES. It was later ported to the Game Boy Color, which is arguably the best version of the game out there. Not only are the graphics bright and the command interface refined, but the cartridge also features the lesser-known sequel as well.




As a fan of adventure games, I was really looking forward to playing my way through this one. The game borrows heavily from film noire, as you a hard boiled detective who wakes up in a bathroom stall with amnesia. And you don't know that you're a detective, but you feel like you've been drugged. It's up to you to piece this case together and figure out who you are. Sounds like fun, right? Well, not so much.

The problem is the utterly frustrating puzzle element of the game. Much of the puzzle solving in this game is completely infuriatingly unfair. So while the game isn't actually incredibly long, it can last much longer because you'll often need to start over due to some game-breaking situation. For instance in my first playthrough I was going from location to location via taxi cab. Each trip cost me 3 of my 20 coins. Eventually I got to a point where I was out of coins and couldn't leave the location I was at. I was stuck and irritated by the time a fellow forum member told me I could get more coins by gambing in the casino (back in the building I had started in). With this new knowledge I restarted my game. I went to the casino and gambled away all 20 of my coins in a slot machine. Turns out the slot machine on the left is a winner, but the one on the right is a loser. So I had to restart my game again.

So how much trial and error is too much? For me, Deja Vu was far too brutal. Too demanding. Too unfair. I think it's easy to write this off as a matter of "games were just harder back then," but I don't think that's the case. I tend to think that making the game so unfair was an attemt at making it last longer. I've played my way through some excellent adventure games like The Secret Of Monkey Island and Maniac Mansion, and although I may have found myself stumped at times, I never thought that the solution was completely arbitrary either.

But sadly I couldn't even finish Deja Vu, a relatively short game even when I used a FAQ. You see at the very end of the game you must ditch all of your incriminating evidence in a sewer before bringing your proof of innocense to the police department. But the computer wouldn't let me dispose of my gun. After days of trial and error and scouring the internet it came down to the fact that I had never shot open a certain cabinet. I had collected all of the proof I was supposed to, but I couldn't complete this game without shooting open a stupid cabinet. How exactly would anyone be expected to figure this out? Had they made it as far as I had, and seemed to have solved all of the amnesiac puzzles, how would they know they missed a cabinet that had to be shot open?

I was so disgusted that I just stopped playing. I didn't even care if I beat the game or not. And I was certainly not motivated to start up the second.









The picture above is my personal Darkstalkers collection. It's a series that I have in the past several months become completely addicted to. My first introduction to the world of Darkstalkers was through Capcom Vs. SNK 2 where I started using Morrigan and realized that her move-set was so intuitive to me that I was just as good with her (or better) than I was with Chun-Li, who had been my standard fighter since Street Fighter II was released all those many years ago. After doing a bit of research (namely on http://HardCoreGaming101.net) I learned that Darkstalkers was essentially the coolest thing ever: a combination of Street Fighter style fighting and a horror movie theme. I was sold.

When I started collection PlayStation games again this year one of the first games I picked up was Darkstalkers 3 due to a deal I couldn't pass up. The game seemed totally brilliant to me. Using Morrigan, I zipped right through it -- continuing only once. I was now officially hooked. I picked up a copy of Darkstalkers Chronicles on PSP soon thereafter, and same thing. One sitting, one continue. Yes, this was definitely a series that I could connect to in a big way. I quickly started collecting all the releases for Sony consoles. As such, let's take a look at them all.





Darkstalkers: The Night Warriors was released for the original PlayStation pretty early in the console's lifetime. Note the longbox. Although there's some frustrating load times, the game is a pretty great arcade conversion. It looks fantastic with its huge 2D sprites, especially considering Sony's early plan to hype 3D as much as they could with their new system. Of note however is the insane difficulty of this one. The AI is incredibly brutal -- something that separates it from the other Darkstalkers releases. It's also worth noting that the Japanese version (titled Vampire) is worth considering as it features bonus music videos not present in the US release.





Sadly the second Darkstalkers game wasn't released on the PlayStation. Though in 2005 Japan received a PS2 collection of all five of the Darkstalkers arcade games. Unfortunately for we import collectors, this game has a strange glitch that causes it to freeze up whenever a game is selected at the title screen. So unless you've got a Japanese console, the disc is entirely unplayable via normal import-loading methods.





Darkstalkers 3 is pretty much the finest example of the Darkstalkers experience on a home console. Though loading times are present, they're not game-killing. The graphics are gorgeous. The controls are flawless. Since first playing this one, it has become one of my all time favorite 2D fighting games ever. So certainly I've got a level of bias. But considering the fact that it can be had at a reasonable price on the aftermarket (as opposed to even the inferior first game) there's no reason that fans of the genre should overlook this one.





Darkstalkers Chronicles: The Chaos Tower was actually a launch-title for the PSP. Odd considering the lack of mainstream popularity for the series. The game is basically a mega-mix of the first three games. It incorporates all of the characters, moves and styles of each game into one big collection. Though the PSP interface isn't exactly meant for fighting games, this is actually a pretty great release for fans of the series. It looks great, and is certainly playable. An online option would have been a welcome addition though, and sadly the game wasn't exactly a big seller so a PSP sequel is unlikely.





Capcom released two UMD Videos exclusively through GameStop known as Night Warriors Darkstalkers Alpha and Omega. These are actually collections of the anime series that had originally been released on VHS. They look great, and add a bit of background to the characters. And considering their exclusivity through GameStop, they are actually a bit tricky to find these days. Definitely a cool collectible.


Although the Darkstalkers series seems slightly forgotten these days, many of the characters live on in other Capcom fighting games. The Capcom Vs. series has featured many of them (and this blog may touch upon that in the nearish future as well). But Darkstalkers still maintains a cult audience as well. There's a bounty of comic books, cartoons, soundtracks and figurines out there for collectors to delve into. Further proof of what a unique series it really was.



Continue reading Unloved #19: Castlevania: Lament of Innocence

Extermination




It's October again! And that means horror gaming! While noiseredux is really going above and beyond the call of duty with his excellent blog, with an ongoing featurette for this month covering the console and handheld world of horror, I figured I'd offer him some backup with another entry on that most terrifying of genres.

Extermination has the honor of being the first survival horror title released for Sony's PlayStation 2, beating out Silent Hill 2 by several months and Resident Evil: Code Veronica's PS2 port by just two weeks with its March 8, 2001, NTSC-J release date. The title was published by Sony Computer Entertainment and created by a team of developers that included several creators of Resident Evil. Reminiscent of the genre's flagship title and games like Carrier, the game has also drawn comparisons to the films The Thing and The Abyss.




The story revolves around Dennis Riley, a Sergeant in the USMC Special Forces Recon. Riley is one of a team being sent to infiltrate Fort Stewart, a secret research base in the Antarctic which formerly housed some of the United States' nuclear stockpile. With the end of the Cold War, the installation was converted into a research & development facility. As Riley's team approaches Fort Stewart via airplane in an ice storm, they receive a distress call from the base requesting it be the target of an air strike. But before they can respond, the plane malfunctions and crash lands, spreading the marines across the base. Riley and his combat buddy Roger Grigman are then forced to sneak into the base and meet up with the team.

While the Marines in the game come off as ballsy bad asses, the dialogue ranges from decent to absolutely terrible, and the quality of voice acting fluctuates throughout. Riley's voice is particularly bad, and at times he sounds like a whiny high school kid. The subplot involving his dead friend Andrew and Andrew's girlfriend Cindy also feels tacked on and unnecessary.

Riley must navigate the facility, facing strange mutations and living water puddles with his modular SPR-4, or Special Purpose Rifle. That weapon represents one of the most interesting elements of the entire game: instead of finding new guns to use, the player instead switches out attachments on the fly, so your weapon can always suit your situation if you have the parts. And those parts range from a sniper scope to an underslung grenade launcher, a forward grip with flashlight, enemy detector, night vision scope, and much more. The player can also switch between single round and 3-round-burst firing modes.

The ammunition system is also innovative: an infinite amount of ammo is found in dispensers through the facility, but only a limited amount can be carried, based on the number of magazines Riley happens to be carrying. If you want more ammunition, find more magazines scattered throughout the base. But the dispensers will not give ammunition for the variety of modular weapons to attach to the SPR-4, so once you're out of grenade rounds, shotgun shells, napalm juice, or whatever else you're using, you're out.




Adding to the action emphasis, the game features the use of a laser target, four years before Resident Evil 4 would implement its usage. And while The Ring: Terror's Realm predates Extermination with its laser sight by slightly over six months, Extermination offers far better control. Players can aim in third person perspective, moving the pointer around until it passes over a creature, generally auto-aiming at that target. But those that want to go for more precise shots can also enter a first person perspective which doesn't feature auto-aim. Unfortunately Riley can't move when his weapon is raised, and the sensitivity is too low to make it a truly effective tactic in close corners, but it's a great means for popping enemies from far off. The game also features two knife buttons, resulting in a slash or a stab, which don't require the weapon to be raised.

While this sounds like a good design on paper, it does suffer from some serious flaws. First, enemies are bullet sponges. Though that's not so bad considering there's ultimately infinite ammunition, dispensers are few and far between. To make up for this, enemies have glowing weak points that can be hit to drop them faster. Unfortunately they were designed to be hard to hit, and the third-person auto-aim feature does not automatically target them, making it difficult to kill some of the tougher varieties of mutants at close range. Aiming with the knife can also be difficult, so slashing minor enemies at one's heels can be a pain.

The camera also doesn't help as it can't be effectively manipulated, so the player can't swing it quickly to look around the corner or see an enemy right behind him. Instead, the player must turn and then either raise their weapon or press a button to center the camera behind them, wasting precious time.




The game's health system is also interesting, though cumbersome. The player has health, based on a 100-point numerical value, and an Infection rate. Every time an enemy hits the player, their infection goes up while their health goes down. And most healing items will not lower one's infection rate. Instead, the player must use vaccines to bring down infection, and the field-use variety aren't very common. If Riley's infection rate hits 100%, his max health decreases from 100 to 60, he takes damage over time, his character model changes, he starts taking damage from sources that previously didn't hurt him, and he can only be cured by using the MTS vaccine, which can only be administered at MTS beds...so if you wander too far from one and become infected, you won't make it back.

Extermination also features an unusual save system, revolving around battery power. Forget the ink ribbons of yesteryear, save stations now require batteries, which can be recharged at special power stations similar to the ammunition dispenser. And larger batteries will be found throughout the facility, so don't sweat saving. It's also a good idea to save often, as the game doesn't allow continues. Die, and you must reload.




Extermination is a decent game with some solid ideas that never really rises to greatness. Horror fans who enjoy such titles as Resident Evil, Carrier, Dino Crisis, The Thing, or non-horror games like Syphon Filter and Metal Gear Solid will likely appreciate this game more than those looking for experiences similar to Silent Hill, Fatal Frame, or Haunting Ground. It's something I would recommend to players who have experience with the genre's big names and are looking for something more obscure. And while its ideas aren't always successful, they are interesting enough to warrant a look. Another nice perk is the game's low price tag: not including shipping, it can be found on eBay for as little as $2.

For those interested, here's the introduction to the game: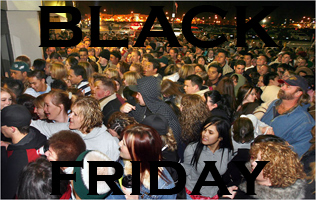 Updated 11/26 @ 12:36AM with Game Crazy deals.

So yeah, I haven't done a blog entry in quite some time, but I figured why not come back with a bang? Here's my yearly Black Friday deals post, a little early this time. As far as I know, everything on this post should be accurate. I used leaked scans from the ads found at blackfriday.info and some info from cheapassgamer.com. However, I did start working on this post about a week and half ago, so deals may have changed last minute. I'll review it on Thanksgiving day to check and see if what I have is correct. If you see any errors, please leave them in the comments.

Items in bold are ones that I think are pretty cool and worth checking out.

First things first: here's some notable deals I want to get out of the way from retailers that don't get a special spot in the listing:

Dualshock 3 for $30 at RadioShack
Lego Rock Band FREE when you buy $20 of stuff at Old Navy

Also, be sure to keep your eye on Amazon's Black Friday week section. They have some great deals going on all week.

For PC gamers, Steam is having day long sales every day for the next five days. They have some GREAT deals right now, like Osmos for only $2 and Batman Arkham Asylum for $25. Check this page every day for new offers.

PS3 owners, Sony is having a sale on various PSN games this week.

$5:
Bomberman Ultra
Comet Crash
Flower
The Last Guy
Prince of Persia Classic

$7.50
Invincible Tiger: The Legend of Han Tao
Smash Cars

$15
Fate/Unlimited Codes (PSP)

Killzone 2 DLC sale: Flash and Thunder for $3, DLC Bundle for $10

Anyways, now on to the brick and mortar stores. Click on the link to skip directly to the store you want to see.

Best Buy
Game Crazy
Gamestop
Kmart
Target
Toys R Us
Wal-Mart



Continue reading Black Friday 2009 Spectacular!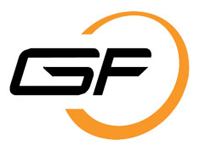 I recently decided to get GameFly because I found that there were so many new games I wanted to try out, but not necessarily buy them. So far, i've been very impressed by the service. So much so that I thought I'd let you all know about my experiences so far. If you don't know, GameFly is a rental service, much like NetFlix, that allows you to rent games by mail.

First, let's talk about the main part of the service, renting. Their library of games is extensive. They have almost any game you could want for PS3, 360, Wii, PS2, Xbox, GameCube, DS, PSP, and GBA. So far it seems like most of the games I've wanted to rent are readily available, with the exception of brand new games, which tend to have Low to Very Low availability. But usually they'll be more available in a week or two once the initial renters have returned their copies.

The process of selected what games you want is fairly simple. You simply search the site for the game you want to rent and add it to your GameQ. Once you have titles in your GameQ, you can rearrange them to tell GameFly which you would like to have top priority. When you return a game, they will pick the next available game out of your GameQ and send it. Pretty simple.

You receive the game disc/cart only in an envelope that opens up into a pre-paid return envelope. Inside the envelope you'll find a protective cardboard sleeve with a paper sleeve inside that contains your game. You can keep any game as long as you want. Once you are done with a game, just put it back in the envelope, drop it in the mail and they'll take care of the rest. Once they receive your game, they'll ship out the next available game on your GameQ

In addition to offering rental services, GameFly also has an extensive library of used games for you to buy at a discounted price. Often times, their used game prices beat out GameStop. For example, I bought Prince of Persia for PS3 from them for only $22, whereas GameStop was charging $27 at the time I bought it. Another example: GameStop wants $55 for Red Faction: Guerilla whereas GameFly only wants $43 for it. Another nice thing about GameFly is that if you rent a game and you end up enjoying it, you can opt to keep the game without having to send it back. Oh, and all you CIB whores out there, don't worry, if you decide to keep the game, they will mail you the case and instructions for free. Since the case and instructions haven't been touched by anyone, they're in perfect condition. Oh yeah, I should also mention that all 6 games I've rented from GameFly so far have been in mint condition with no scratches or fingerprints of any kind.

Their shipping times are pretty good too. I live in Minnesota, and it usually takes three days for me to get a game from them or for them to receive a game I send back. However, sometimes when sending a game back, they will use something called fast return, where they ship your next game as soon as they get tracking confirmation from the post office that you put the game in the mail. I haven't figured out how that works yet, however.

Their plans are pretty well-priced too. $15.95 per month for one game out at a time, $22.95 for two games, $29.95 for three games, and $36.95 for four games.

GameFly offers a program called GameFly Rewards to all of its members at no charge. Every three months you are a member, you will get $5 GameFly Dollars to used in their used game store. Also, if you're a member for six months, you will get 5% all purchases from them, and if you're a member for a year, you'll get 10% off. So the longer you remain a member, the better of a deal you'll get if you buy games from them. Add that on top of the $5 they give you every three months, and the savings start to stack up pretty well.

Click here to give it a shot! They have a free trial, and your first month is discounted if you decide to keep going with them.


Welcome to ask-a-blog, where I ask you! The reader! To answer a question posed in the blog. Today's questions comes from a bout of playing Katamari Damacy: What is the most trippy game you have ever played? Make sure to tell us what console the game is on, as well as what makes it so trip inducing. Is it the gameplay, music, visuals, or something else? Tell us all about it!



For me, the award for the trippiest game goes easily to Katamari Damacy on the PS2, pictured on the right. If you have played this game, you know what I am talking about. if you haven't, here's a little summary. You are the son of the King of All Cosmos. The king, your father, has accidentally made all of the stars go away, so he commissions you to roll "Katamari", and help bring the stars back. The Katamari is formed by rolling a ball into things that are smaller than it. This makes the smaller things stick to it. You can pick up anything. ANYTHING. People, cars, buildings, islands, towns, boats. The possibilities are endless. The game is quite short, but it has a high replay value. It is also highly trip inducing, and the music is even weirder. Man is that game odd. I recomend it to anyone wishing to have lots of fun playing a quirky type of game.

So, what do you feel the trippiest game is? Be it a shoot em up, a puzzle game, or a platformer, we want to hear about it! Let's see those comments!




There's a reason why I haven't done this in three weeks, you'll see why. Here's the release list for the last three weeks.


Playstation 3
Xbox 360
Nintendo Wii
• Lord of the Rings: Conquest
• Lord of the Rings: Conquest
• Deal Or No Deal
• Fishing Master World Tour
• Hotel for Dogs
• Neighborhood Games
• Paws and Claws Pet Resort
PSP
Nintendo DS
Playstation 2
NOTHING

PC
• Cartoon Network Universe: Fusion Fall
• Delta Force 10th Anniversary Collection
• Lord of the Rings: Conquest
• Mirror's Edge
• Bigfoot: Collision Course
• Elebits: The Adventures of Kai & Zero
• Hotel for Dogs
• Inkheart
• Jumble Madness
• Lord of the Rings: Conquest
• Moon
• Paws and Claws Pampered Pets
• Personal Trainer: Math
NOTHING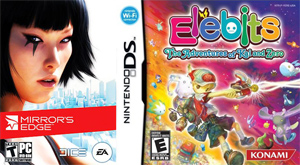 Very exciting for not doing it in such a long time, I know. First thing worth mentioning is Mirror's Edge on the PC. If you have a good gaming PC and haven't experienced the game yet, please do so. Mirror's Edge is easily one of the five best games of last year. Yeah, the game is technically "short", but it never feels short. The pacing and length feels perfect. After you beat the game, there's plenty more to do, such as speedruns on all the game's levels and trying to beat your friend's scores on the online leaderboards. Please, don't skip this game. Give EA your support by buying the game. Let them know that they are truly headed down the right direction with innovative, original titles like Mirror's Edge.

The other title worth talking about is Elebits: The Adventures of Kai and Zero for the DS. In case you don't know, I'm like one of two people that actually bought and enjoyed the first Elebits game on the Wii, so I was intrigued when I heard there was a DS version coming. A few weeks ago, I downloaded the demo to my DS from the Nintendo Channel on the Wii and played through it. I thought it was pretty fun, but repetitive and nowhere near as good as the original. What's different about the DS version is that it's structured more like an RPG/Adventure rather than a puzzle game. I'm not really sure what else to say about it. It's merely a decent game that's kinda fun. I certainly wouldn't rush out and buy it right now, but maybe when it hits $10 or so in a few months.

Check back very soon for this week's releases!



I'm not dead, I just took a week off to do my final exams and stuff like that. Plus, this time of year is dead anyways, so I figured it could wait. So, here's what came out last week and what's out this week.


Playstation 3
Xbox 360
Nintendo Wii
• Rise of the Argonauts
• Sonic Unleashed (get the Wii/PS2 version instead)
• Rise of the Argonauts

• Calvin Tucker's Redneck Jamboree
• Neopets Puzzle Adventure
• Rock Band 2
• Summer Sports 2: Island Sports Party
• The Tale of Despereaux
• Word Jong Party

PSP
Nintendo DS
Playstation 2
• Dungeon Maker II: The Hidden War

PC
• Band Manager
• Lost Secrets: Bermuda Triangle
• Hidden Expedition: Amazon
• Hired Guns: The Jagged Edge
• Prince of Persia
• Rise of the Argonauts
• RPG Fantasy Action Pack
• The Tale of Despereaux
• Zoo Tycoon 2 Ultimate Collection
• Animal Boxing
• Australia Zoo Quest
• Build-a-Lot
• Candace Kane's Candy Factory
• Cate West The Vanishing Files
• Driver's Ed Portable
• Dreamer: Horse Trainer
• Dreamer: Puppy Trainer
• Learn Math
• Left Brain Right Brain 2
• Mystery P.I.: Portrait of a Thief
• Slingo Quest
• The Tale of Despereaux
• Rock Band 2
• Shin Megami Tensei: Persona 4
• The Tale of Despereaux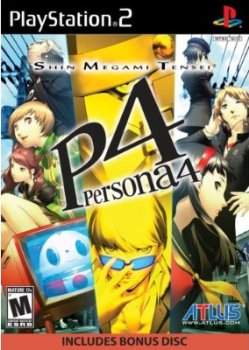 Very boring, am I right? Get used to it. That's what the next few weeks are going to be like.

The only highlight here is Persona 4 for the PS2. I don't know much about it other than it's a weeaboo JRPG with an even more weeaboo translation that keeps all the honorifics and stuff on there. Also, you commit suicide to gain powers. Apparently it's good if you're into that kind of thing, but I'll stick to Fallout 3 thank you very much.

So, next week, I don't think anything is coming out. Literally, nothing.


Sorry for being so late with this, but this is the last week of the semester for me before finals, so the professors have been dumping all sorts of homework on me. Yippie. So, I need to keep it short and sweet this week.


Playstation 3
Xbox 360
Nintendo Wii
• Prince of Persia
• SingStar ABBA
• Destroy All Humans 3: Path of Furon
• Prince of Persia
• Bigfoot: Collision Course
• Family Party: 30 Great Games
• King of Fighters Orochi Saga
• Mushroom Men: Spore Wars
• My Fitness Coach
• Nancy Drew: The White Wolf
• Safecracker
• Ski & Shoot
• SPRay
• The Tale of Despereaux
PSP
Nintendo DS
Playstation 2
NOTHING

PC
• Disney's Bolt
• Grand Theft Auto IV
• Neopets Puzzle Adventure
• The Tale of Despereaux
• A Vampyre Story
• Zoo Tycoon 2 Ultimate
• Animal Boxing
• Dreamer: Puppy Trainer
• Emma at the Farm
• Emma in the Mountains
• Happy Cooking
• Mushroom Men: Rise of the Fungi
• My Fun Facts Coach
• Prince of Persia: The Fallen King
• Slingo Quest
• The Tale of Despereaux
• Wordfish
• Kingdom Hearts Re: Chain of Memories
• SingStar ABBA
• The Tale of Despereaux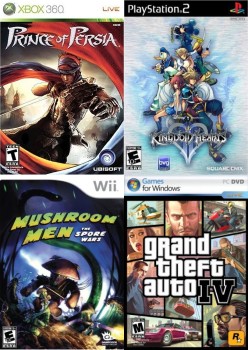 Yet another slow week, but there's some good stuff. Such as Prince of Persia. This installment in the long-running series has UbiSoft trying to reinvent the game with a new cel-shaded Okamiesque art style and open world gameplay...and apparently the results are good if early reviews are to be believed.

The other big game I'm interested in this week is Mushroom Men for the Wii. Why is this shovelware sounding game so intriguing? First of all, the game's music was composed and performed by none other than Primus bassist, Les Claypool. However, what makes the game really interesting is that the entire game is synced to a metronome that runs at 120 beats per minute. The result is a very unique look and sound that I've never seen in a video game before. It really must be seen to be fully understood, so take a look at this trailer from GameVideos about the metronome system. IGN also has a great article about the system. Oh, I supposed I should probably mention what the gameplay is like. Well, it's basically your standard platformer, but with some neat MDK2/Fallout 3 like weapon creation elements. I just hope the gameplay is as brilliant as the metronome system, but even if it isn't, I know I'll like the game since it's a bold experiment in sound design. Unfortunately, I can't afford to buy this game right away.

If anyone gets this game or hears anything about it, leave a comment, because I'm dying to know how this game turned out.

Oh yeah, there's some new Kingdom Hearts game out this week on the good ol PS2. It's a 3D remake of the GBA game, Chain of Memories entitled Re:Chain of Memories (clever). Since I don't know anything about Kingdom Hearts other than a lot of weeabos that don't normally like Disney love this game...probably for "kawaii" artwork and stuff. Never understood the appeal of this game.

If you missed out on the consoles, GTA IV will hit Windows this week in all it's SecuROM-protected "glory" (if you can call it that). Hooray DRM!

Anyways, check back next week when I'll be burned out by final exams.

But then I'm done with school for a month.




Gaming has changed. It's no longer about top-notch AAA blockbusters and quality games, it's an endless series of shovelware developed by guys in business suits and programmed by machines that follow their every command. Gaming has changed. ID tagged consumers carry ID tagged weapons, use ID tagged gear. Nanomachines inside their bodies enhance and regulate their tastes. Hannah Montana. High School Musical. Imagine. The letter Z. Everything is monitored and kept under control. Gaming has changed. The age of innovation has become the age of shovelware. All in the name of making of quick buck from unsuspecting consumers. And he who controls the gaming battlefield...controls history. Gaming has changed. When the battlefield is under total control... shovelware becomes routine.


Playstation 3
Xbox 360
Nintendo Wii
NOTHING!
• NPPL Championship Paintball 2009
• AMF Bowling World Lanes
• Calvin Tucker's Redneck Jamboree
• Cake Mania: In the Mix!
• Championship Foosball
• Iron Chef America: Supreme Cuisine
• King of Fighters Orochi Saga
• Safecracker
• Skate City Heroes
• Ski & Shoot
• Winter Sports 2: The Next Challenge
PSP
Nintendo DS
Playstation 2
NOTHING!

PC
• Band Manager
• Disney's Bolt
• Gothic 3 Collector's Edition
• Neopets
• Zoo Tycoon 2 Ultimate
• Age of Empire: Mythologies
• All Star Cheer Squad
• Chrono Trigger
• Club Penguin: Elite Penguin Force
• Cradle of Rome
• Emma in the Mountains
• Neopets Puzzle Adventure
• Personal Trainer: Cooking
• Syberia

NOTHING!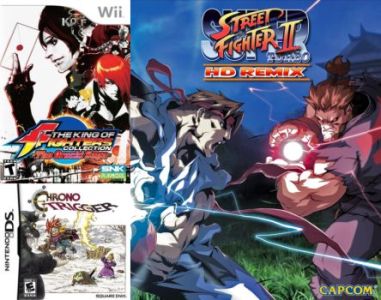 Looking through the ashes of the holiday season, I observe three beacons of hope for this week, even if they are all rereleases of things have have been out for at least ten years.

First among them is King of Fighters: Orochi Saga for the Wii. It's a compilation including the following games: King of Fighters '94, '95, '96, '97, '98, and '99. I don't have much experience with any of those games, but I know they're well liked by many people, so I thought I'd highlight it.

The next "good" game to come out this week is a DS remake of one of the most appreciated (and expensive to track down) games ever, Chrono Trigger. Originally released for the SNES in 1995, Chrono Trigger is yet another RPG from Square, and yet another game I've never had any desire to play. This new DS edition of the game has several all-new features including a couple of new dungeons, a new final boss with his own dungeon and ending that is unlocked after getting the original ending, two modes of play (DS and Classic), wireless play for 2-4 people, and arena mode, changes to the English script to more closely reelect the original Japanese game, no load times for the anime cutscenes (the same ones from the PS1 version included with Final Fantasy Chronicles), and improved sprites/music. But I honestly don't care. I've NEVER played Chrono Trigger, nor do I have much desire to since it looks like yet another generic JRPG grindfest. OH NO! I have sinned and tarnished the name of one of the "greatest games ever". So, RPG fans, why should I care about this game? What makes it different from other JRPGs? How does it innovate? Tell me why the hell I should play this game, and maybe I will.

However, the absolute highlight of the week is the long-awaited Super Street Fighter II Turbo HD Remix (aka: Super Street Fighter II Turbo HD Dub Edition Remix Gaiden: The Director's Cut: Deluxe Edition). In addition to being the newest member of the ridiculously long name club (along with Supersonic Acrobatic Rocket-Powered Battle-Cars), it's a member of the awesome downloadable games from Capcom club. What makes this remake so great and worth getting? First off, the sprites have been upgraded, BIG TIME! Just check out this comparison of Ryu, this one of Ken, and this one of Akuma. Quite the difference if I must say so myself. These awesome sprites will be rendered in 1080p HD goodness along with plenty of new features including an optional "rebalanced" mode that changes around the balance of the characters, training mode, both widescreen and standard 4:3 aspect ratios, a remixed soundtrack created by people at OverClocked Remix (the original soundtrack is there too if you prefer to hear that, the ability to use either the new sprites or the old ones from the original, and, of course, online play with voice chat, matchmaking, stat tracking, and leaderboards. The best part is that this whole package is going to be selling for only $15 on both Xbox Live Arcade (out Wednesday) and Playstation Network (out Tuesday). In addition, PSN people will be getting a free Street Fighter Underground soundtrack with original songs by hip-hop artists like Redman, DJ Qbert, and Heiroglyphics. I don't know about you, but I am ultra pumped for this game because I haven't played Street Fighter II (or any fighter) in quite some time, and I really want to get back into the groove of things. In addition, the online modes sound awesome as well. So, anyone getting it for PS3? Wanna set up some matches? I bet I know the answer to that: no. Whatever. Hope you like not having fun.



That's all for this week. Hopefully you all enjoyed my pretentious as hell intro.


Again, more games.


Playstation 3
Xbox 360
Nintendo Wii
•Alone In The Dark: Inferno
•Disney's Bolt
•Karaoke Revolution: American Idol Encore 2
•Mortal Kombat vs. DC Universe
•NCAA Basketball 2009
•Need for Speed Undercover
•NPPL Championship Paintball 2009
•Rock Band Track Pack Volume 2
•Shaun White Snowboarding
•Tomb Raider Underworld
•Disney's Bolt
•Karaoke Revolution: American Idol Encore 2
•The Last Remnant
•Left 4 Dead
•Lips (Oh, how far iNiS has fallen)
•Mortal Kombat vs. DC Universe
•Naruto: The Broken Bond
•NCAA Basketball 2009
•Need for Speed Undercover
•NPPL Championship Paintball 2009
•Rock Band Track Pack Volume 2
•Shaun White Snowboarding
•Tomb Raider Underworld
•You're In The Movies
•Agatha Christie: Evil Under the Sun
•AMF Bowling World Lanes
•Animal Crossing: City Folk (Nintendo's hardcore game for this Fall!)
•Castlevania: Judgment (It's the crappy looking fighter, move on)
•Championship Foosball
•Cooking Mama World Kitchen
•Disney's Bolt
•Gallop and Ride (HAWT! Rated AO!)
•Karaoke Revolution: American Idol Encore 2
•Merv Griffin's Crosswords
•Need for Speed Undercover
•NPPL Championship Paintball 2009
•Petz Crazy Monkeyz (THIS IS THE PERFECT EXAMPLE OF WHAT'S WRONG WITH THE WII! Someone kill me now.)
•Rayman Raving Rabbids TV Party (For the love of God Ubisoft, make a REAL Rayman game again!)
•Rock Band Track Pack Volume 2
•Shaun White Snowboarding
•Skate City Heroes
•Skate It
•Sonic Unleashed
•Tomb Raider Underworld
•Ultimate Band
PSP
Nintendo DS
Playstation 2
•Need for Speed Undercover
•Shaun White Snowboarding

PC

•Chronicles of Mystery: Scorpio Ritual
•CSI: New York
•Disney's Bolt
•Gothic 3: Forsaken Gods Left 4 Dead
•Left 4 Dead
•Legendary
•Lord of the Rings Online: Mines of Moria
•Need for Speed Undercover
•Neverwinter Nights 2: Storm of Zehir
•The Sims 2 Mansion & Garden Stuff
•Tomb Raider Underworld
•Spore Comic Book Creator
•Spore Creepy and Cute Parts Pack
•Cradle of Rome
•Disney's Bolt
•Hello Kitty: Big City Dreams
•Guitar Hero On Tour: Decades
•Imagine: Ballet Star
•Imagine: Movie Star
•Iron Chef America: Supreme Cuisine
•Luminous Arc 2 (More FATlus RPG action. Go nuts fanboys.)
•Metal Slug 7
•Need for Speed Undercover
•Robocalypse
•Petz Catz Clan
•Petz Monkeyz House
•Petz Rescue Endangered Paradise
•Rayman Raving Rabbids TV Party
•Rune Factory 2: Fantasy Harvest Moon
•Shaun White Snowboarding
•Skate It
•Tecmo Bowl: Kickoff
•Tomb Raider Underworld
•Tony Hawk's Motion
•Ultimate Band
•Burnout Anthology
•Disney's Bolt
•Dynasty Warriors 6
•NCAA Basketball 2009
•Need for Speed Undercover
•NPPL Championship Paintball 2009
•Pop Star Guitar
•Rock Band Track Pack Volume 2
•Shaun White Snowboarding
•Sonic Unleashed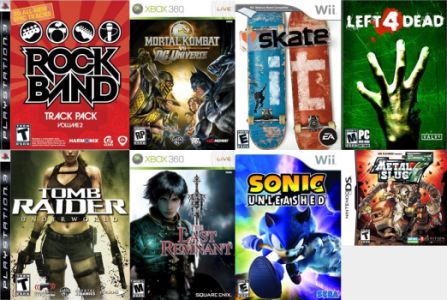 Things are starting to slow down as we approach the holidays, in fact, next week there will be next to nothing released, but it's not next week, so we have an insane amount of games to deal with.

First among them is Mortal Kombat vs. DC Universe, which is getting surprisingly great reviews, a 79 on MetaCritic at the moment. As you can figure out from the title, it's a new Mortal Kombat game, but featuring characters from DC Comics. For those of you not well-versed in your comic knowledge, DC includes Batman, Superman, and Green Lantern. Oh, and get this, the story is apparently pretty damn good, especially for a fighting game! But all is not rosy, because the American version is censored in order to maintain a Teen rating.

Don't want a fighting game? Then maybe Tomb Raider Underworld would be a good choice. Underworld is the latest installment in the long-running series with gaming's best-known female star. This time, it looks like they're trying to follow in the footsteps of Naughty Dog's incredible PS3 exclusive from last year, Uncharted: Drake's Fortune. Interesting that a franchise that inspired a game is getting inspiration from that same game, but such is life. However, one that that Underworld innovates on is truly adjustable difficulty, which allows you to change all sorts of settings including enemy damage, damage you take, ammo capacity, and more. To find out more about the innovative approach Crystal Dynamics took to the game's difficulty, check out MTV Multiplayer. I've not played the game, but I hope others take a hint from Underworld and give us settings like Underworld has.

And because we need more installments in long-running franchises, Sonic Unleashed comes out this week (at least for PS2 and Wii, the 360 version has apparently been delayed to next week, and the ps3 edition isn't coming until next month). So far, only the Wii version has been reviewed, and it's been scoring decently. Everyone seems to say that the daytime speed levels are awesome ane a throwback to the glory days of Sonic, but the nighttime levels are slow and tedious. Why does it seem like for every good idea in a new Sonic game, there has to be something that totally screws up the rest of the experience? No clue. I honestly think Sega needs to take a good look at Bionic Commando Rearmed and Mega Man 9 and see what they are doing and apply those lessons to Sonic.

Yet another entry in a long-running series comes out this week. Metal Slug 7 for the DS. It's pretty much what you expect, Metal Slug, but on the DS. There's really nothing else to say about it. It's Metal Slug...in your pocket. Speaking of more of the same, Animal Crossing: City Folk comes out this week and according to reviews, it's pretty much the same thing as the GameCube edition, but now with online play.

Perhaps the most surprising game of the week has got to be Skate It for the Wii. I thought it had the potential to be as good as the PS360 version of the game, but figured it would suck. However, IGN gave it a GLOWING reivew that really piqued my interest. In case you don't know, Skate It is a toned down version of one of this generation's best games, skate., but with added Wiimote and Balance Board controls. I don't know that I want this game right now considering skate 2 is coming out in January, but I'm so happy to know it doesn't suck.

But the biggest game of the week is undoubtedly Valve's co-op zombie shooter Left 4 Dead. Based on the demo, this game is DEFINITELY one to get! I'll be getting it very soon, probably for Christmas. Who's up for some online action (on the PC)?! I really don't have much to say that hasn't already been said about the game. So go look up one of the many other previews.



Also out this week is The Last Remnant, some Square RPG I don't care about, and a track pack for Rock Band for those of you who hate downloadable content (most of you here, unfortunately).

Check back next week for a rather subdued list...and the return of RF Generation's most-read blog article EVAR!


So, uh, past tense. Here's what came out this past week:


Playstation 3
Xbox 360
Nintendo Wii
•Call of Duty: World at War
•Mirror's Edge
•Pro Evolution Soccer 2009
•WWE Smackdown vs Raw 2009
•Banjo Kazooie: Nuts and Bolts
•Call of Duty: World at War
•Command & Conquer: Red Alert 3
•Mirror's Edge
•Pro Evolution Soccer 2009
•WWE Smackdown vs Raw 2009
•Big League Sports
•Block Party
•Bratz Kidz: Slumber Party
•Call of Duty: World at War
•Candace Kane's Candy Factory
•FaceBreaker K.O. Party
•Guinness World Records: The Videogame
•Hasbro Family Game Night
•Imagine: Party Babyz
•Kung Fu Panda: Legendary Warriors
•Luxor 3
•Monkey Mischief: Party Time
•Mortimer Beckett and the Secrets of Spooky Manor
•Pet Pals Animal Doctor
•Tales of Symphonia: Dawn of the New World
•WWE Smackdown vs Raw 2009
PSP
Nintendo DS
Playstation 2
•Pro Evolution Soccer 2009
•WWE Smackdown vs Raw 2009

PC

•Call of Duty: World at War
•CSI: New York
•History Channel Civil War: Secret Missions
•Petz Horsez Club
•Sacred 2: Fallen Angel
•Secret Service: Ultimate Sacrifice
•World of Warcraft: Wrath of the Lich King
•Amazing Adventures: Forgotten Ruins
•Avatar - The Last Airbender: Into the Inferno
•Call of Duty: World at War
•futureU: The Prep Game for SAT
•Guinness World Records: The Videogame
•Hello Kitty Daily
Kung Fu Panda: Legendary Warriors
•My Stop Smoking Coach with Allen Carr
•National Geographic Panda
•Pokemon Ranger: Shadows of Almia
•Pony Friends: Mini Breeds Edition
•Populous
•Sally's Salon
•Six Flags Fun Park
•Star Wars Clone Wars: Jedi Alliance
•Tecmo Bowl: Kickoff
•Tropix
•Zoo Vet: Endangered Animals
•Winx Club: Mission Enchantix
•WWE Smackdown vs Raw 2009
•Eternal Poison (It's a FATlus RPG, go nuts fanboys)
•Hasbro Family Game Night
•Onimusha: The Essentials (This is NEVER coming out)
•Pop Star Guitar
•Pro Evolution Soccer 2009
•Think Fast
•WWE Smackdown vs Raw 2009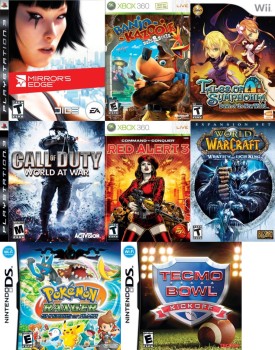 One of the biggest games this week is Call of Duty: World at War, the first game in the popular series since last year's awesome Modern Warfare. This game takes the series back to its WW2 roots...and back to off-year developer Treyarch, two strikes against the game in the eyes of many fans of last year's Infinity Ward developed installment. However, don't be worried because I think the game looks great, especially since it keeps the same addictive multiplayer XP/perk system found in 4...AND BECAUSE IT HAS NAZI ZOMBIES! How can you say no to that?! Well, other than saying "I'm waiting for Left 4 Dead next week".

Next up is Mirror's Edge, the ambitious first person running game from BattleField developers, EA DICE. In case you've been living under a rock, Mirror's Edge is a first person game inspired by Parkour, or free running, in which you play as Faith, a messenger who is being pursued by the man. Based on the demo on PS3, I must say it's one of the best games I've played this year, and definitely the most original big-budget disc-based game of the year. Don't let IGN's BS reviews fool you, Mirror's Edge is a game worth getting.

Of course the biggest game of the week is World of Warcraft: Wrath of the Litch King, the latest expansion to the wildly popular MMORPG. I really don't know much about WoW except it steals your life and turns you into a fatass basement-dwelling neckbeard nerd. Needless to say, I've never played it, but I've seen what happens to friends that get into it, and it scares me off from playing...plus the game looks boring as heck.

Also out this week is Banjo Kazooie: Nuts and Bolts (the awesome N64 platformer is back...with little platforming and lots of vehicle building), Command & Conquer: Red Alert 3 (360 this time, in case you missed it on the PC), Tecmo Bowl: Kickoff (The classic is back...with no NFL license), Pokemon Ranger: Shadows of Almia (moar Pokemans, hopefully moar mudkipz), and Tales of Symphonia: Dawn of the New World (people like the Tales series from what I know...)

So, next week, I WILL DELIVER ON TIME! I promise!


Wow, I am like ultra late with this, I apologize.


Playstation 3
Xbox 360
Nintendo Wii
•History Channel Civil War: Secret Mission
•James Bond 007: Quantum of Solace
•Madagascar: Escape 2 Africa
•Naruto Ultimate Ninja Storm
•Resistance 2 (Also available as a collector's edition)
•Tom Clancy's End War
•Valkyria Chronicles
•Gears of War 2 (Also available as a collector's edition)
•History Channel Civil War: Secret Mission
•James Bond 007: Quantum of Solace
•Legendary
•Madagascar: Escape 2 Africa
•Namco Museum Virtual Arcade
•Secret Service: Ultimate Sacrifice
•Tom Clancy's End War
•Bratz Kidz: Slumber Party
•James Bond 007: Quantum of Solace
•Madagascar: Escape 2 Africa
•Monster Lab
•Movie Games (What?)
•North American Hunting Extravaganza
•Petz Sports (Sports totally should have ended with a z)
•Pop Star Guitar
•Rubik's World
PSP
Nintendo DS
Playstation 2
•Tom Clancy's End War

PC
•CSI: New York
•Guitar Hero III/Aerosmith Bundle
James Bond 007: Quantum of Solace
•Madagascar: Escape 2 Africa
•Operation Mania
•Petz Sports
•Princess Pack
•Realms of Arkania Trilogy
•Space Trader
•Dora the Explorer: Dora Saves the Snow Princess
•Dragonball: Origins
•Exit DS
•futureU: The Prep Game for SAT
•Goosebumps HorrorLand
•Guitar Rock Tour
•Hello Kitty Daily
•Imagine: Interior Designer
•Imagine: Wedding Designer
•Korg DS-10
•James Bond 007: Quantum of Solace
•Little Red Riding Hood's Zombie BBQ
•Madagascar: Escape 2 Africa
•Monster Lab
•My Baby Boy
•My Baby Girl
•Petz Dogz Pack
•Pony Friends: Mini Breeds Edition
•Princess on Ice
•Real Soccer 2009
•Theresia (Holy shit, an M rated game on the DS!)
•Tom Clancy's End War
•Winx Club: Mission Enchantix (That's one x away from XXX)
•Zoo Vet: Endangered Animals
•Call of Duty: World at War Final Fronts
•Dragon Ball Z: Infinite World
•History Channel Civil War:Secret Mission
•James Bond 007: Quantum of Solace
•Madagascar: Escape 2 Africa
•Monster Lab
•NHL 09
•Onimusha: The Essentials (I highly doubt it)
•Pop Star Guitar
•Secret Service: Ultimate Sacrifice
•Think Fast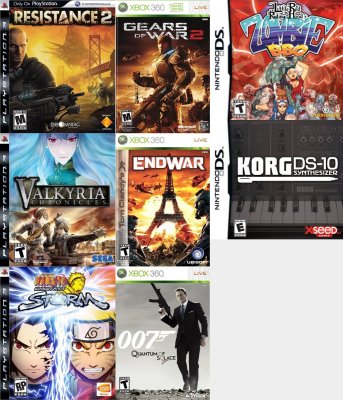 If you haven't joined the new age of gaming and don't like downloading games, you may want to check out Namco Museum Virtual Arcade since it includes many games available on the Xbox Live Arcade service on one disc including Galaga Legions, Pac-Man Championship Edition, Mr. Driller Online, Pac-Man, Galaga, Ms. Pac-Man, Dig Dug, Xevious, and New Rally-X. Achievement whores will be happy to know that all the XBLA games on the disc retain their achievement points, so you can further boost your e-penis. In addition to all those (mostly) excellent XBLA games, there's the usual cross-section of classic Namco games that you've come to expect from the Namco Museum series.

This week also sees the release of the latest James Bond game, Quantum of Solace. This looks pretty good because it is based on one of the best FPS engines out there, the Call of Duty 4 engine. Reviews, however, have been a mixed bag so far, so be cautious.

Next up is the the game of the year based on just the title, Little Red Riding Hood's Zombie BBQ for the DS. It's sort of a shmup with fairy tales and zombies. Surprisingly, it's getting good reviews on the interwebs. Plus, it's only $20, so what do you have to lose? NOTHING! That's the answer!

The most unique (and sure to be rare) release of the week is the Korg DS-10 synthesizer for the DS. In case you don't know what this is, it's a full-featured Korg synthesizer for only $35. Want to learn more? Watch it in action on the June 20th episode of the 1UP Show. Want to buy the game? Chances are you'll have to order it online because almost no retailers are carrying it, including GameStop.

Also out this week are two big name exclusive shooters: Gears of War 2 for the Xbox 360 and Resistance 2 for the PS3. I'm not a Gears fan, so I'll spare you my thoughts on that game (actually, horde mode in that game looks hella fun), but I did try out the "beta" (aka demo) of Resistance 2 and had quite a fun time in both competitive and co-op modes. Haven't played the single player mode, but judging by how multiplayer is and how the first game was (and my Insomniac Games fanboyism), it should be awesome.

Rounding out the week is Valkyria Chronicles (Sega's incredible PS3 exclusive RPG/Third Person Shooter combo), Naruto Ultimate Ninja: Storm (BELIEVE IT!), and Tom Clancy's End War (an RTS that you can control entirely using your voice, which is actually pretty fun based on the demo).

Again, I am sooooooooooo sorry for how late this is and how it doesn't live up to my usual standards. Things got in the way Sunday and Monday, and then the election was last night. Hopefully you all forgive me enough to check back next time.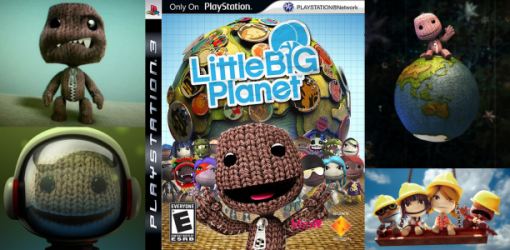 LITTLEBIGPLANET!!!



That's the only thing of any importance coming out this week. So, I'll see you all next time, provided I'm not playing LittleBigPlanet.



Continue reading RFG Release List: Week of October 26, 2008



Database Search
---
Site Statistics
---
Total Games:

129469

Total Hardware:

9315

Total Scans:

163057

Total Screenshots:

91884

[More Stats]
Our Friends
---
Updated Entries
---

(32X)
---

(eShop)
---

(eShop)
---

(eShop)
---

(N64)
---

(PSP)
---

(PSP)
---

(PS2)
Updated Collections
---
New Forum Topics
---
New on the Blogs
---
Nielsen's Favorite Articles
---