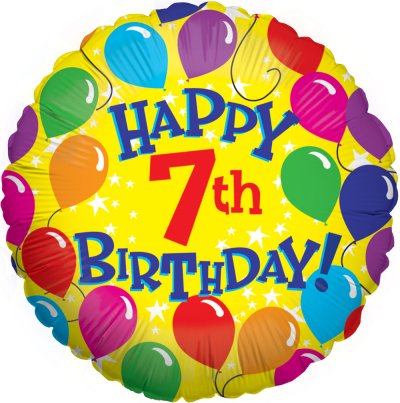 RFGeneration is getting old, seven years old in fact. That's right, way back in 2004 this fantastic site was founded. And while a lot has changed in these seven years, one thing has remained the same - its all about YOU, the members. Without all of you, we would be nothing and our database would just be an empty desolate place.
So, as a token of our appreciation, we like to have a
little
huge contest for you guys. We call it the "Pain Yourself with Submissions" contest, because to win the fantastic prize, you'll have to pain yourself with submissions. It wouldn't be any fun if it wasn't challenging.
Of course, this contest has some rules. Basically, you win the contest by submitting and being active in the community. Just about everything you do on the site will garner you points, the member with the most points at the end of the contest wins!
This is how the points will be gained:
Title Addition: 4 Points
Variation Addition: 4 Points
Page Edit*: 2 Points
Review*: 30 Points
Overview*: 10 Points
Image Upload: 15 Points
Submission Review**: 1 Point
Blog Post*: 30 Points
Blog Comment: 1 Point
Forum Post: 1 Point
Forum Karma: See Explanation
*Regarding the asterisk: For page edits, if it is noticed that you are consistently only adding one field per edit multiple times for a single ID just to up your points, you will be disqualified. Any review or overview completed will count as a page edit as well the points for an overview or review. To get the points for an overview or review you MUST contact me via Personal Message so that I can keep a tally. In addition, the review or overview must be on the actual game / hardware page. A review or overview of poor quality could result in less points than stated being granted. The same statement holds true for blog posts.
Because we want the forum to be a lively place of fun and interesting posts, we're enabling Karma during this contest. Karma rewards members that make good posts and smites those who do not. Your Karma will play a wildcard role in posts. Positive Karma at the end of the contest will increase your point total by a factor, while negative karma will decrease it.
As with any contest, there is fine print. Any submission that you make must adhere to the RF Generation guidelines / policies. We wrote these policies and guidelines for a reason, and well, we'd like everyone to adhere to them. Failure to adhere to the guidelines could result in a disqualification.
Any point reduction or disqualification can be contested. In the event that you wish to contest, you must explain why the reduction or disqualification is unfair. If you win the contest, we'll restore your greatness, but if you lose, you shall be pelted with figurative rocks and garbage.
**KICKER! Everyone, except for the directors of this site, is in this contest. There is a catch though for staff members… their final score will be halved. So, that should lead to a lively competition. I think halving their scores is fair, and I hope you do as well. Oh yeah, there is that 1 point for a submission review, that unfortunately only applies to staff members because they are the poor souls who must review your submissions.
What do you win? Well, we're a poor bunch here at RF Generation, but we've got a lovely prize for the top winner:
Gaming swag not to exceed $60 and an RF Generation Ringer T***
If you want to win, you better get to it, the contest ends at MIDNIGHT, JUNE 8th, 2011 (Wednesday 12:00AM Eastern). And it started when this blog post was posted, so you've already missed at least a few minutes.

YAY it's back! School ends in a few weeks, so I will be sure to pain myself with submissions.

...wow, I was just commenting that we needed to do this. Sorry for the guys that just submitted a ton of images before this was announced :|

Nice, it's back. I won the second prize last year, totally worth it.

Love this competition! Definitely scanned a bit of stuff in preparation. I got top 5 last year, lets see if I can do it again. Good luck everyone!

Sounds cool, I'm scanning stuff to add anyway.


It's unfortunate that I started submitting lots of pictures before I found out about this, but I still have a lot of games to go through.



And I started doing this before I knew about it, so it doesn't bother me much at least.

Smexy. Hey Mike, does being on hiatus still give me half points? I think it probably should. Nevertheless, after the first week in May, I'll be basically done with school. So all'y'all better watch out.

Aeroc, I know you're out there. Being last year's champ by a wide margin, I have one thing to say - Bring it!
As a side note, I'm slowly keeping up with submissions by myself

For those wondering what the RF Generation Ringer T looks like,
http://www.cafepress.com/rfgeneration


Yep I'm back to defend my #1 position from last year, should be a fun contest this year. =)

@aeroc:
Aeroc vs. Clearing Submission Queue - it's a losing battle, especially when I'm at work.

I've been procrastinating adding some info for one of these contests. I doubt I can keep up with a couple of you guys, but I'll try for top 5.

@Crabmaster2000:
Take a note from aeroc - submit a ton of images.

@Shadow Kisuragi:

Thats how I got in the top 5 last year. I had a bunch of old PC stuff that I could submit. I think I submitted about 300 images last year. No where near aeroc but it was enough for top 5. I'm definitly going for higher this year but I'm probably going to run out of images to submit around 200... I'm probably have to work harder to beat my score last year.

@gecko007:

whoops... 200, not 300.

@gecko007:
200 is nothing to laugh at. Any images submitted to the database are always appreciated.

Neat.

Screw top 5 I'm shooting for #1! Spent at least 11-12 hours during the last few days scanning items and have cropped and re-sized images up to the letter c now. Should be able to get the rest to size tomorrow and then I can start submitting them like crazy. Since my score is halved I'll have to work twice as hard, but I'm not just gonna let Aeorc take it this time.

@Crabmaster2000:Aeroc's had ~550 submissions between April and May so far, all of which have been images. I know you have a sizeable collection, so let's see those images come in

Be careful what you ask for....

@Crabmaster2000:
There's more than 1 reviewer, so I think we can take you



I've been handling most of Aeroc's submissions as-is, and they've mostly been for one platform/region. He's got a lot more stored away, so I think you're in for the long haul.

Just make sure your images meet the Image Submission Policy and we'll get them processed within a timely manner.

Aeroc can destroy me in terms of the amount of stuff he is capable of adding. My only chance is to hope that I'll have much more time to sink into it then he does. It may be a hopeless battle, but I'm gonna at least give it a go.

First wave of submissions are in. Ran out of time, but have at least as many (probably more) ready to go when I come back to work on Friday. Hopefully its a decent start.


You weren't kidding Crabmaster, I wasn't expecting that much of a challenge =)

I'm still gunning for you. Had some issues with the computer I was using this morning. Hopefully it wont slow me down to much. I may not be able to beat point-wise because of my staff handicap, but I'll try my best to out submit you for the month.

Having computer issues and lost a good chunck of scans I had ready to go. Also cant rescan anything until it gets resolved. Hoping my boss has a chance to come in and get things back to normal so I can get going again, but its not looking good right now.

Got the computer going again and recovered the scans I had already done. Unable to make new scans right now though and I doubt there is a rush to get that resolved. It'll be a slow trickle of info now instead of like before.


Don't worry aeroc, I won't let you win too easily this year.


^^ Seems that way. =)