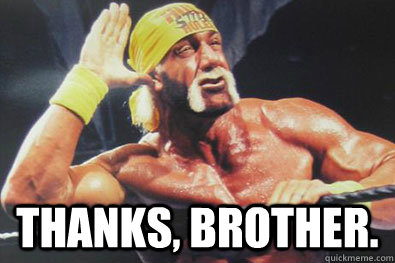 In June, we dropped considerably from our 6,000+ submissions mark set in May. The biggest reason for this decline was due to our annual Pain Yourself With Submissions contest held primarily during the previous month. At this time, the staff would like to congratulate the one and only (thank goodness)
Zagnorch
on what was a very impressive contribution during this year's contest. During this time, he submitted 2,364 total images to our database, not to mention several other great additions! Thank you Zagnorch and everyone who participated in this year's contest, the site is better because of all of your efforts. You can check out the overall results here and please note that staff scores have not been adjusted (1/2 credit):
http://rfgeneration.com/P...t.php?action=contest;id=8
Though we didn't quite reach the 6,000+ mark, the effort in June was still VERY impressive with a grand total of
2,207
submissions! Of these submissions,
1,741
were game submissions, and
446
were related to hardware. Of these,
1,382
of them were images. On behalf of the administrators and staff, "Thank You" to all who contributed to the site in June. Thanks also go out to our hardworking staff of approvers who reviewed each of these submissions and added them to our ever growing database.
Our top submitters (those with a minimum of 100) for June were:
Zagnorch 506 (Nice!)
FatherJack 421 (Impressive!)
Schlibby 244
Shadow Kisuragi 204
Sauza12 197
Top approvers for the month included:
Shadow Kisuragi 1,255
Bildtstar 393
Flee 139
It looks like we had some new names at the top of the submissions leaderboard this month (FatherJack [who just registered on June 22, 2015!!] and Schlibby) and we'd like to especially thank you for your contributions to the site. Keep up the great work and please join us on the forums; it's nice to see more members from across the pond.

You better start adding your Skylanders and Disney InfINity figures to your collection pages, people-- don't let my (and Bildtstar's) efforts be in vain.

Oh, and if it looks like I forgot to submit a certain Skylanders / InfINity figure or accessory to the database... howzabout YOU get up off your sorry duff and submit it yourself ya lazy w@nkshaft! Time to be more proactive, like the Amiibo collectors! Those guys submit new figures almost as soon as they hit the store shelves! Now THAT'S taking the initiative! They're not a bunch of complacent procrastinators... YET.

Actually, Flee submits the Amiibo figures.

@Shadow Kisuragi: Is it because everyone else is too lazy to submit them, or is it because he submits them before anyone else can?

Either way, I'm glad to see he doesn't... run away from his responsibilities.

For Europe and Japan releases, I add them as soon as I see people with them on reddit. As for NA releases, I'm on top of release dates for obvious reasons


I need to submit more this month. I have tons of items that have no scans in the database. I really ought to scan them.