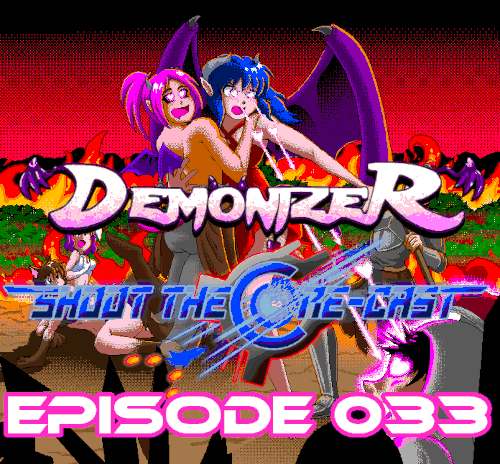 In Episode 033, Addicted and MetalFRO dig into a relatively new indie shooting game, with a decidedly old school look, feel, and sound. Demonizer brings a 16-bit, early 90's arcade aesthetic to the table, but does it bring the fun? Listen to our thoughts, as we talk about the game.
You can stream or download the episode right here at RF Generation:
http://rfgeneration.com/podcasts/shmupclub/?name=2021-04-16_stcc_episode_033_demonizer.mp3
Or check our Linktree page, to find the feed from your favorite podcasting service:
https://linktr.ee/shootthecorecast
Check out the original discussion thread for the game here:
http://www.rfgeneration.com/forum/index.php?topic=19499.0
Thanks for listening, and we appreciate any/all feedback!