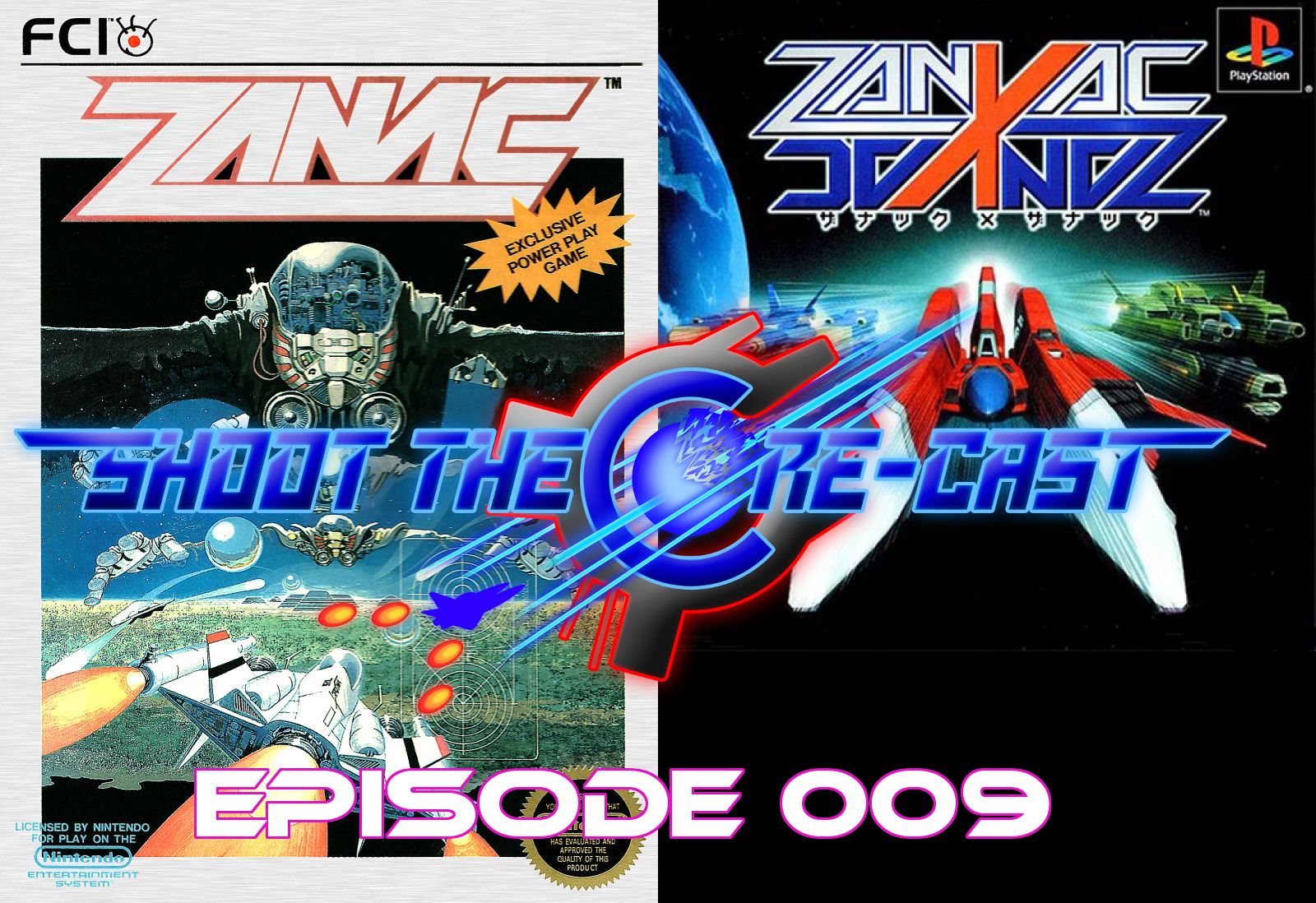 This is Episode 009 of Shoot the Core-cast! In this edition, MetalFRO and Addicted look at Zanac, the classic NES shooter that most of us played as kids. Does it hold up? What's good about it? Why is it so well loved? To help us answer these questions, we called upon Collectorcast members Duke.Togo and Crabmaster2000, to weigh in on the game. We hope you enjoy it!

Direct episode link:
http://rfgeneration.com/podcasts/shmupclub/?name=2019-03-12_shoot_the_core-cast_episode_009_-_zanac.mp3

Check us out and subscribe (and rate!) on Apple Podcasts!
https://itunes.apple.com/us/podcast/shoot-the-core-cast/id1432819542?mt=2

We're listed on Google Play - subscribe and review the podcast over there!
https://play.google.com/music/listen#/ps/Iih3vrijcro4yno3yrkeawnx6nu

We're on Stitcher Podcasts now, as well, so if you use that service, have a listen to the show from there!
https://www.stitcher.com/podcast/shoot-the-corecast

We have t-shirts! Help support the podcast, and rep the shmup community by buying a Shoot the Core-cast tee!
https://www.redbubble.com/people/jdieckmann/works/34582606-shoot-the-core-cast-podcast?asc=u&p=t-shirt

Here's the thread from the play-through:
http://www.rfgeneration.com/forum/index.php?topic=18934.0

Thanks for listening, and any feedback would be greatly appreciated!



Compile is well known for making excellent shoot'em ups and of all the ones I've played, Gun-Nac is my favourite. This is not a game I played as a kid. I only tried it for the first time within the past year, but I was immediately hooked and I now consider it one of my favorites on the NES.

Aside from very solid controls and a variety of weapons and power-ups, the thing that stands out most is the amazing, somewhat bizarre, environments. Each stage has a theme that's a little different than your average shmup. In one, you battle sentient vegetables, while in another you're up against currency. Boss battles that include giant robot rabbits and Maneki Neko are a nice change from battling other spaceships.

Check out the review!



Database Search
---
Site Statistics
---
Total Games:

138789

Total Hardware:

10273

Total Scans:

176630

Total Screenshots:

93351

[More Stats]
Our Friends
---
Updated Entries
---

(N64)
---

(PSX)
---

(Gen)
---

(NES)
---

(Gen)
---

(NES)
---

(XBS)
---

(SW)
Updated Collections
---
New Forum Topics
---
New on the Blogs
---
Nielsen's Favorite Articles
---