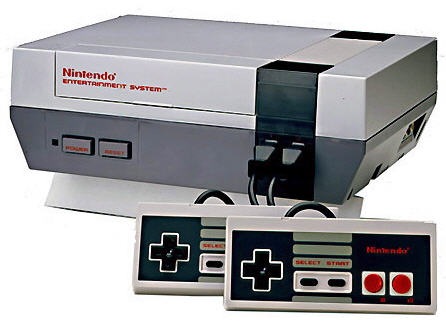 As something fun for 2020, I will be looking at the best 20 games from a variety of systems, with the lists being the culmulative votes from RFGen members. In January, we looked at the NES, and the end result showed just how ecclectic that system's library is. Nine lists were submitted (including my own, made before any votes were taken), and on those lists a whopping 98 games received at least one vote, and 6 different games got a 1st place vote.
Thanks to all who participated, and hopefully we'll get even more submissions for next month's list: SNES.
Lists submitted:
EZ Racer
Singlebanana
MetalFro
Lendelin
Crabmaster2000
Disposed Hero
Normatron
Mr_Stubbes
Douglie007
The higher the ranking, the more points a game received, scored as follows- 1st= 40, 2nd= 38, 3rd= 36, lowering rank by 2 points until 12th where points lowered by 1, making a 20th place vote worth 10. In the case of ties, a traditional 20 to 1 scoring system was used as a tiebreaker.
A big thank you to those who took time to leave some thoughts with their lists. Whenever possible, those thoughts are included with the games they reference.
Want more thoughts on some great NES games? Check out the submissions thread for some favorites that didn't quite make the list:
http://www.rfgeneration.c...19248.msg270348#msg270348
Honorable Mentions:27. Bubble Bobble
(Received 2 top ten votes)
"Still one of the best co-op games of all time. Single screen arcading doesn't get much better than this."
26. Life Force
(Received 3 top 16 votes)
25. Ninja Gaiden III
(Received 2 top ten votes)
"It will turn off casual gamers because you have to master it to truly enjoy it, due to its extreme difficulty. But it's also one of the most worthwhile games to master, with some of the smoothest gameplay on the system."
24. Double Dragon II
(Had a high rank of #2)
23. Double Dragon
(Received 3 top 20 votes)
"Most point to the sequel as the better game, but I prefer the original, with its RPG-lite elements, astounding soundtrack, and distinct locations."
22. Jackal
(Had a high rank of #2)
"My go-to NES game when I can't decide what to play. A good middle ground between a shoot-em-up and a straight up action game. Never gets old."
21. Kirby's Adventure
(Received 3 top 20 votes)
"A fun, relaxing adventure that never gets old, from the powerups, to the music, to the gameplay. It's not a hard game, but it makes you fell good while you sit back and just have fun.""A colorful, light adventure that's very accessible for all skill levels"
AND NOW FOR THE TOP 20 RESULTS-
With each game, there is publisher info provided along with the year it was published. Also, the number of lists it appeared on, along with the rankings on those lists from lowest to highest.
20. Final Fantasy
(63 pts.)
Publisher- Nintendo (1990)
# of list appearances- 3 (#13, #10, #8)
19. Blaster Master
(66 pts.)
Publisher- Sunsoft (1988)
# of lists- 3 (#18, #9, #6)
"One of the earliest hybrid games. 50% platformer, 50% Zelda-esque adventure. 100% fun."
18. Castlevania
(66 pts.)
Publisher- Konami (1987)
# of lists- 3 (#16, #12, #4)
"I feel like many would place Castlevania III above the original, and while I do appreciate that games multiple characters and branching paths, the original still stands as my favorite. I generally enjoy the music and level designs more in the original, and I also appreciate that its a bit more concise and that it doesnt make me want to throw my controller through my TV like the third entry does. The original Castlevania is still one of my favorites in the long-running series and is a game that I keep coming back to again and again."
17. Ducktales
(68 pts.)
Publisher- Capcom (1989)
# of lists- 3 (#11, #10, #8)
"Short and sweet. One of the best bite sized gaming experiences around""Take away the nostalgic theme, great controls, and stage select style gameplay with unique environments to explore, and you're still left with one of the greatest soundtracks on the system"
16. Power Blade
(71 pts.)
Publisher- Taito (1991)
# of lists- 4 (#19, #18, #14, #5)
"Takes the style of Konami classic, but slaps a Mega Man style approach on top. Great combination with one of the best""A lesser known action game, but one that really gets the early "Metroidvania" thing right."
15. Gun Nac
(71 pts.)
Publisher- ASCII (1991)
# of lists- 3 (#17, #9, #4)
"Perfect controls, great challenge, lots of very different and fun power ups, jammin' soundtrack and who doesn't want to save the world from robot space bunnies?"
14. Dragon Warrior
(72 pts.)
Publisher- Nintendo (1989)
# of lists- 3 (#14, #11, #3)
"This game was my first RPG. It has a great simple story, and has great gameplay...What I can say is everyone should play this game at least once."
12 (tie). Metroid
(79 pts.)
'
Publisher- Nintendo (1987)
# of lists- 3 (#19, #6, #2)
12 (tie). Batman
(79 pts.)
Publisher- Sunsoft (1990)
# of lists- 4 (#16, #14, #13, #5)
"The reason that movie license games are still worth a look, because sometimes, they actually turn out to be really great!""Tough as nails action full of gadgets, cool platforming obscure Batman references and all the dark colors you can handle.""If you want a good movie-based game then you found it. It fells like a slower version of Ninja Gaiden with a little bit of Journey to Silius. The weapons are all great and the platforming is fantastic."
11. TMNT II: The Arcade Game
(82 pts.)
Publisher- Ultra (1990)
# of lists- 3 (#14, #8,
#1
)
"Perhaps not as technically awesome as its sequel, but an amazing achievement to get this great game on the system, with even more content than the arcade original."
10. Super Mario Bros. 2
(84 pts.)
Publisher- Nintendo (1988)
# of lists- 3 (#11, #9,
#1
)
"Super Mario Bros. is a solid game and Super Mario 3 is a masterpiece, but for some reason Super Mario 2 always comes out on top for me because it's so different""...A personal favorite, and I like that it goes in a totally different direction than its predecessor. Oozes charm, and is a delightful game."
9. Ninja Gaiden II: Dark Sword of Chaos
(90 pts.)
Publisher- Tecmo (1990)
# of lists- 3 (#11, #5, #2)
"Another gold standard in action games, and improves enough on the original that it could be held up as the best on the system.""Fast, smooth gameplay; an intriguing storyline and arguably the most adrenaline-inducing intro sequence of any NES game make it a must have for fans of action-platformers."
8. Super Mario Bros.
(92 pts.)
Publisher- Nintendo
# of lists- 3 (#11, #3, #3)
"Straightforward, smooth and fun"
7. Tecmo Super Bowl
(108 pts.)
Publisher- Tecmo
# of lists- 3 (#4, #4,
#1
, 1 of only 2 games where every list it appeared on had it in the top 5)
"If you're talking retro sports games, the conversation should start and end with Tecmo Super Bowl. But the reality is you could do the same thing when you include modern sports games. It's just that good."
-It should be noted there was a definite gap between the top 6 and the rest-6. Mega Man III
(146 pts.)
Publisher- Capcom (1990)
# of lists- 5 (#12, #10, #7, #2,
#1
)
"Unlike most people who grew up with the NES, I never played the Mega Man games back in the day and only really sat down and played through some of these games for the first time a few years ago. At the time, Mega Man 2 was my favorite of the bunch, but revisiting these games back to back recently, I came away feeling like I enjoyed MM3 more. I could probably go either way on which is my favorite, as there are aspects that I prefer about both, but I found some of the final stages in MM2 to be quite frustrating on this latest playthrough which is why I'm giving MM3 the edge for now. My preference could change sometime in the future, but either way these are both great games, and you cant go wrong with either one."
"Took what Capcom did right with the 2nd game, and dialed it up with more to do, more challenge, and more cool stuff.""Always loved this game over MM2 because not only do you fight 8 fun and amazing robot bosses, you also fight all the awesome bosses from Mega Man 2!""Took the positive momentum of Mega Man 2 and added series staples such as sliding, E-Tanks and Rush. Remixed stages ending with boss fights from the previous game was a genius edition. Cut the broken weapons from 2 and added all new fresh ones, but kept the killer action and amazing soundtrack. What a beautiful game!"
5. Mike Tyson's Punchout/Punchout
(171 pts.)
Published- Nintendo (1987)
# of lists- 6 (#17, #7, #6, #6, #4, #3)
"Nintendo wrote the book, with this game, on how to make a "sports" game accessible to everyone. Still tons of fun to play.""One of the sports genres greats. Crazy characters, fun fighting system and a solid challenge"
4. Mega Man 2
(183 pts.)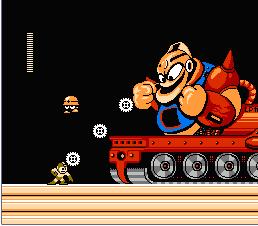 Publisher- Capcom (1989)
# of lists- 6 (#13, #6, #5, #4, #4, #3)
"Like Mega Man 3, but not as good""Mega Man 2 was a labor of love, and it shows. There is so much to like about this game, clever level design, great graphics, fantastic music. Think about how many Mega Man games have been produced between the main line series and its spinoffs, then realize that none of that happens without the success of this game."
3. Contra
(187 pts.)
Publisher- Konami (1988)
# of lists- 6 (#17, #7, #3, #3, #3, #2)
"The gold standard for run and gun games, and set the bar high for the genre early on.""The 'Daddy' of all 'run n gun' games. What else can I say?"
2. The Legend of Zelda
(214 pts.)
Publisher- Nintendo (1987)
# of lists- 6 (
amazingly, all six had it in their top 5
- #5, #5, #4, #3,
#1, #1
)
"I didn't "get" this series as a kid, but now that I've played through the original, I love it, and fully understand why it captivated so many.""I know this title is generally very well received and is usually considered the best game on the NES on most lists. However, I really do consider it my #1 choice. The Legend of Zelda was my first experience with a 2D Zelda game. Growing up with Ocarina of Time and Majoras Mask. I feel in love with the idea of unguided exploration this game had. While not a particularly long game, this sense of exploration let me set my own pace and route to get to the next temple."
1. Super Mario Bros. 3
(234 pts)
Publisher- Nintendo (1990)
# of lists- 7 (#12, #9, #4, #2,
#1, #1, #1
)
"Super Mario Bros. 3 is a game that needs no introduction as it has been among the most popular games on the system since its release. It expanded on the original Super Mario Bros. and made it bigger and better by adding new mechanics such as an overworld map, new worlds with unique levels, and more power-ups which can be stored and used between levels, and many of these mechanics would be further expanded upon in Super Mario World. Running through levels at top speed while narrowly avoiding enemies and clearing platforms has always just worked for me better in this game than any other, and I always find it to be an incredibly satisfying and exhilarating experience. Super Mario Bros. 3 stands as my favorite game in the series, my favorite platformer, and my favorite game on the NES.""The vast variety and types of stages and challenges in astounding. Flawless character control, lots of ways to play the game through alternate routes on the overworld to the overwhelming amount of power ups gives players a ton of choice how they want to attack this game.""Could be seen as objectively the best game on the system. Tons to do, lots of fun, challenging, a variety of locales, great all around."
Closing Thoughts
So there you have it. 20-plus awesome games. Personally, after compiling the list there were a few games that people gushed over that I probably need to make a point of putting some time into. And hopefully, the list inspires that reaction from a few others as well.
I loved the participation everyone gave to make it happen. While I wanted to have as much disclosure as possible, I won't fully disclose lists unless the participant says to, because it does open a pandora's box of something like, "you didn't put Mario 3 on your list, I can't take you seriously now". At the end of the day, this is meant to be a fun exercise to talk about some of the best games for the system.
Once again check out the submissions page with the link provided above for some favorites that didn't make the final list. Look forward to seeing some thoughts on how things turned out, as well as looking ahead to next month and the Super Nintendo!