We interrupt your regularly scheduled program to bring you the October 2019 edition of the
RF Generation's Site News
! In this issue, we will announce our November 2019 community playthrough title, unveil the next game for our site shoot 'em up club, announce the winner of our annual Pain Yourself With Submissions Contest, inform you of a few additions to our database, and of course, thank those members who sent in submissions to our site and registered approvals last month. However, our first order of business this month will be to address a tragedy that has befallen on our our members, continue reading to see how you can help out. Thanks for keeping it on Channel 3!
REMEMBER: If you have any news about upcoming events or topics that you think the site needs to hear about, please PM singlebanana and put "RFG Site News" in the subject line. Who knows, maybe your news will make our front page!
---------------------------------------------------------------------------------------------------------
MEMBER AND FAMILY ENDURE HOUSE FIRE
As a gamer, it often crosses my mind that some disaster may occur and do irreparable damage to my collection. Whether it be by flood, tornado, theft, or the ageless trees that keep falling around my house, I've been lucky so far. But for one of our members, this nightmare became a reality...
This past September, member leej07 and his family were victims to a house fire. Luckily, everyone one in the home survived, but his beloved cat wasn't so lucky. Lee was able to save his Switch, 3DS, and some loose games he carried around with them in a backpack, but the remainder of his 9-year in the making collection was destroyed.
Original post located
HERE
.
RF Generation has always been a friendly close knit site, and I was not surprised when a few members approached me about helping out. A few of us want to help Lee get a start on rebuilding his collection and are putting together a few video game related care packages to send him. We are calling it
OPERATION RESET
. If you would like to help out with this effort, please head over to the thread started by member douglie007 (
https://www.rfgeneration....m/index.php?topic=19199.0
)
If you would rather help out with necessities for the family, a friend of Lee's has already started a
GoFundMe
to help with groceries, clothing, and other needs during this difficult time.
Please help out if you can. Thank you.
---------------------------------------------------------------------------------------------------------
NOVEMBER 2019 COMMUNITY PLAYTHROUGH
In November, we return to play another game by developer Ninja Theory. A few years ago, we quite enjoyed our time with
Enslaved: Odyssey to the West
, so it was a no-brainer when one of their most recent games,
Hellblade: Senua's Sacrifice
popped up on our radar. Hellblade is not your normal hack and slash, puzzle-solving entry, but also includes a rather in-depth story (rescuing the soul of your deceased lover from the afterlife), and delves into the psychosis of the main character. This latter, uncommon design choice has gained much praise from the art community, but for whatever reason, gamers seem to be mixed in their opinion of the game. This November, please join us to form an opinion of your own and discuss it among fellow playthrough participants as we play
Hellblade: Senua's Sacrifice
!
Hellblade: Senua's Sacrifice
is available on Windows, and modern consoles including PS4, XBox One, and Switch. If you're playing along, be sure to join our forum
HERE
and chat with us about the game.
---------------------------------------------------------------------------------------------------------
RF GENERATION SHMUP CLUB - NOVEMBER 2019
Some game developers have an extensive repertoire of varying game genres that demonstrate their adeptness in game design. Other companies, however, no matter what they do, they are always associated with a particular genre. That's the story with legendary Japanese shooting game powerhouse Toaplan. Though they developed games of different styles, including the well regarded puzzle platform game
Snow Bros.: Nick & Tom
, they will forever be known as a shooting game company, due to their extensive history with the genre, and how prolific they were, from 1985 to 1993. During that 8-year span, they developed 16 different shoot-em-ups, many of which are considered essential classics. The first of those shooting games, released in arcades in 1985, is
Tiger-Heli
.
Tiger-Heli
is the first game in the "Tiger" trilogy, which continued with
Kyukyoku Tiger
, commonly known in the west as
Twin Cobra
, and culminating with
Kyukyoku Tiger II
, which released after Toaplan had disbanded. After Toaplan declared bankruptcy, many employees went on to join, or form, other development houses, many of which continued to innovate in the shooting game space. Namely, former Toaplan developers went on to companies like Cave, Raizing, and Takumi, all of whom developed groundbreaking and influential shooters during the 90's and 2000's. Every great has to start somewhere, however, so we're taking a look at Toaplan's very first shooter development, published by Taito in Japan, and Romstar in North America. Come join the RF Generation Shmup Club, as we look at
Tiger-Heli
in November 2019 - both the arcade original, and the Famicom/NES conversion by Micronics!
----------------------------------------------------------------------------------------------------------
2019 PAIN YOURSELF CONTEST WINNER!!
September was a hot month for submissions on our site due to the annual
PAIN YOURSELF WITH SUBMISSIONS CONTEST
. Before announcing the winner, I would like to thank all of the members who participated in this year's event. Even if you did not come out on top, your efforts have been instrumental in making this site a better tool for all of us who use it. So, a big THANK YOU from myself and the rest of the staff here at RF Generation!
So, without further adieu, the winner of the 2019 Pain Yourself With Submissions Contest is......................(drum roll)......
Kam1Kaz3 NL77
!! Congratulations, I will be reaching out to you shortly regarding your prizes.
----------------------------------------------------------------------------------------------------------
TABLE DROPPINGS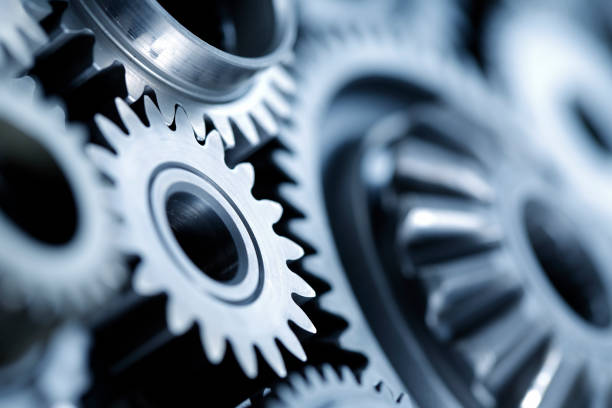 Welcome to another installment of TABLE DROPPINGS, our most recent news segment devoted to changes and updates in our site database! The following additions/changes have been recently added by the database staff:
* "Not Applicable" option for ratings for games that did not get rated
* Taiwan was also added as a valid region for the Game Boy Color.
**update submitted by Duke.Togo
----------------------------------------------------------------------------------------------------------
SEPTEMBER 2019 THANK YOU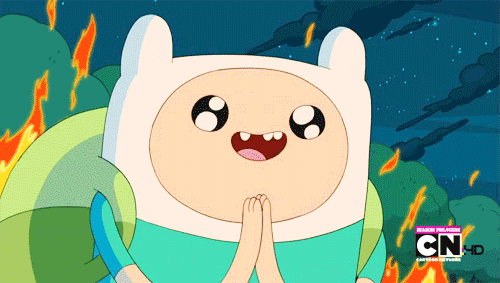 In September, site members contributed a total of
3,365
submissions to our database. Of these additions,
3,081
were game submissions and
284
were related to hardware items. Of this total,
2,283
contributions were new images and
2,167
of these images were game submissions. A big thanks to all who submitted items to our database and to those who reviewed them all for the month of September! We appreciate your efforts in making our database and community a great tool for our users.
Our top submitters (those with a minimum of 50) for September 2019 were:
Fleabitten 1290
Kam1Kaz3 NL77 637
Schlibby 483
Bear78 282
Mr_Stubbes 146
Razor Knuckles 122
sharp 67
Raidou 58
Thanks for another great month!
Top approvers for the month included:
Schlibby 272
Fleabitten 87
Raidou 68
Great work everyone!