We interrupt your regularly scheduled program to bring you the September 2019 edition of the
RF Generation's Site News
! In this issue, we will announce our spooktacular October 2019 community playthrough title, unveil the next game for our site shoot 'em up club, promote our annual Pain Yourself With Submissions Contest (yes PRIZES!), notify members regarding a small change to our datebase, and of course, thank those members who sent in submissions to our site and registered approvals last month. Thanks for keeping it on Channel 3!
REMEMBER: If you have any news about upcoming events or topics that you think the site needs to hear about, please PM singlebanana and put "RFG Site News" in the subject line. Who knows, maybe your news will make our front page!
---------------------------------------------------------------------------------------------------------
OCTOBER 2019 COMMUNITY PLAYTHROUGH
October is drawing near and an eerie fog creeps on the horizon. While the ghouls houl and chains rattle in the distance, the Playcast has been hard at work selecting a title for this October's spooky playthrough. In the past, we have played through several Castlevania titles, and though this will not be the case for next month, we'll be playing something new, but very familiar. In October, please join as we tackle the very Castlevania-like adventure,
Bloodstained: Curse of the Moon
!
B:CotM
is a 2018 platformer developed as a companion piece to the highly-anticipated, Kickstarter,
Bloodstained: Ritual of the Night
. While the latter game's development was led by former Castlevania series producer Koji Igarashi, and is considered a modern spiritual successor to the Castlvania series,
B:CotM
wedges its way into the cannon as a retro-inspired, 8-bit prequel to
Ritual of the Night
. Many gamers have compared
B:CotM
to
Castlevania III: Dracula's Curse
due to its graphical stylings, inherent branching paths, and your ability to meet and recruit new allies with differing special abilities. We hope that this game garners participation from retro and modern community members alike.
So get ready for some spooky platforming action in October as we play
Bloodstained: Curse of the Moon
. This game is available on Windows, PS4, Vita, Switch, 3DS, and XBox One. If you're playing along, be sure to join our forum
HERE
and chat with us about the game.
---------------------------------------------------------------------------------------------------------
RF GENERATION SHMUP CLUB - OCTOBER 2019
October 2019 marks the first month where we as a Shmup Club take on something that most people wouldn't consider a shmup. Let's call it, "shmup-adjacent" for now. However, it's a game that is rooted in concepts from some early progenitors of the genre, and carries those ideas forward to a more modern context. Not only that, but it takes the visuals to the next level, with psychedelic color kaleidoscopes, and a good use of light and shade, to help set the mood. Top it off with an intense 90's techno soundtrack, and you get a game that, while it might not fit the textbook definition of a shmup, certainly has a lot of ideas that it borrows from many shooting games over the years. It's
n2o: Nitrous Oxide
, a PlayStation exclusive!
Climb aboard your ship, and get ready to cruise through twisting tunnels, filled with all manner of giant, mutated space bugs, seemingly all bent on your destruction. Power up with special weapons, like flame walls and bouncing bombs, and rotate 360 degrees around the environment, to line up and target enemies. Don't forget to grab the coins when you see them! Find red mushrooms, and gather them to give your craft some shield protection. Join the RF Generation Shmup Club in October 2019, as we play
n2o: Nitrous Oxide
for the PlayStation!
----------------------------------------------------------------------------------------------------------
2019 PAIN YOURSELF WITH SUBMISSIONS CONTEST!!
We are currently in the midst of our annual
PAIN YOURSELF WITH SUBMISSIONS CONTEST
! Even if you haven't started submitting, there's still a plenty of time to catch up. There are some heavy hitters out there in terms of points to be earned, so even a newcomer could take over the lead at any time. Why would I want to participate you ask? Well, not only does it greatly help out the site that you and other members use, but there are also two fabulous prizes of $60 in video game swag and an RF Generation ringer t-shirt. Check out the rules below and get started today!
Submission Types, Point Breakdowns & Rules
Here's how the point breakdown will work:
Title Addition: 5 Points
Variation Addition: 6 Points
Page Edit*: 2 Points
Review*: 50 Points
Overview*: 20 Points
Image Upload: 10 Points
Submission Review**: 1 Point
Blog Post*: 30 Points
Blog Comment: 1 Point
Forum Post: 1 Point
Forum Karma: See Explanation
*Regarding the asterisk: For page edits, if it is noticed that you are consistently only adding one field per edit multiple times for a single title just to up your points,
you will be disqualified
. Any review or overview completed will count as a page edit as well the points for an overview or review. To get the points for an overview or review you
MUST
contact singlebanana via Personal Message so that he can keep a tally. In addition, the review or overview must be on the actual game / hardware page. A review or overview of poor quality could result in less points than stated being granted. The same statement holds true for blog posts.
Regarding Forum Karma: Because we want the forum to be a lively place of fun and interesting posts, we're enabling Karma during this contest. Karma rewards members that make good posts and smites those who do not. Your Karma will play a wildcard role in posts. Positive Karma at the end of the contest will increase your point total by a factor, while negative karma will decrease it. Please note that Karma may be disabled if it's being abused. Please be honest and fair in your karma assessments.
As with any contest, there is fine print. Any submission that you make must adhere to the RF Generation Policies and Guidelines. These policies and guidelines were written for a reason, and well, we'd like everyone to adhere to them. Failure to adhere to the guidelines could result in a disqualification.
Any point reduction or disqualification can be contested. In the event that you wish to contest, you must explain why the reduction or disqualification is unfair.
Since staff members can earn a point for each submission review that non-approvers cannot, and those staff members will have thousands of submissions to review in addition to their own, their total score will be halved to make things a bit more fair and lively.
----------------------------------------------------------------------------------------------------------
TABLE DROPPINGS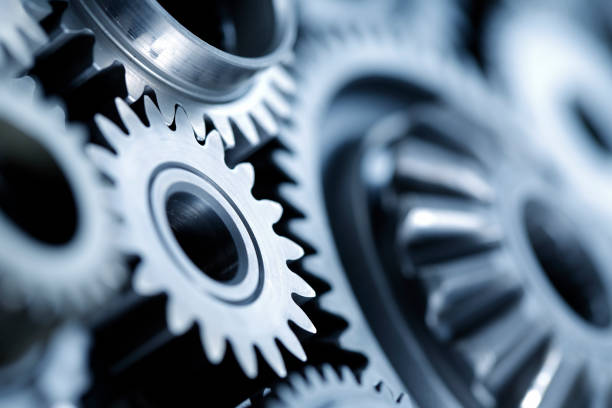 Welcome to the first installment of TABLE DROPPINGS, our most recent news segment devoted to changes and updates in our site database! As as means of keeping our members in the know, database staff will periodically submit notifications to the site news.
Good new's for you gaming watch (not, Game & Watch) collectors out there. The database staff has changed the "Nelsonic Game Watch" category to a more generic one called "Game Watches." As a result, you can now add your Game Watches without the worry of determining who manufactured them. As long as they go on your wrist and play an electronic game, they are eligible for entry into our RF Generation database. If you have one, or many, that are not yet listed in this category. please submit information and photos of them as soon as possible.
**update submitted by Schlibby
----------------------------------------------------------------------------------------------------------
AUGUST 2019 THANK YOU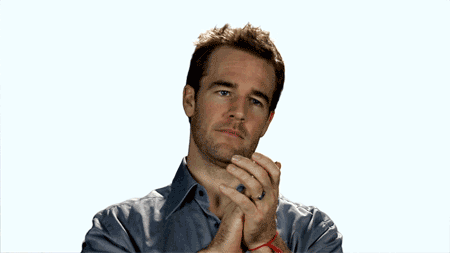 In August, site members contributed a total of
2,024
submissions to our database. Of these additions,
1,769
were game submissions and
255
were related to hardware items. Of this total,
660
contributions were new images and
599
of these images were game submissions. A big thanks to all who submitted items to our database and to those who reviewed them all for the month of August! We appreciate your efforts in making our database and community a great tool for our users.
Our top submitters (those with a minimum of 50) for August 2019 were:
Razor Knuckles 617
Schlibby 547
ugr 314
Fleabitten 90
ericeskapade 52
Thanks for another great month!
Top approvers for the month included:
Schlibby 719
Raidou 234
Fleabitten 170
Duke.Togo 60
Great work everyone! Looking forward to a huge influx of submissions this month with the contest going on.