We interrupt your regularly scheduled program to bring you the February 2019 edition of
RF Generation's Site News
! In this issue, we provide an update to our annual site fundraiser and reveal the raffle prizes, announce our March Community Playtrough game, unveil the next game for our site shoot 'em up club, tell you about a new feature on our front page, and of course, thank those members who sent in submissions to our site and registered approvals last month. Thanks for keeping it on Channel 3!
REMEMBER: If you have any news about upcoming events or topics that you think the site needs to hear about, please PM singlebanana and put "RFG Site News" in the subject line. Who knows, maybe your news will make our front page!
---------------------------------------------------------------------------------------------------------
2020 SITE FUND DRIVE & RAFFLE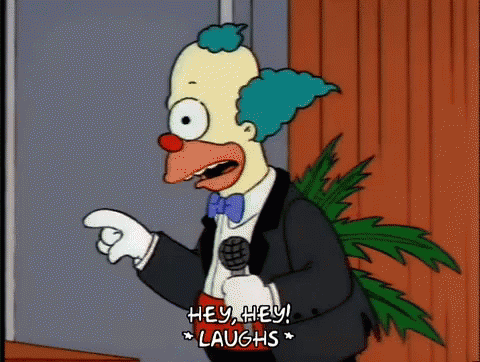 HEY KIDS! It's time again for the RF Generation Fund Drive. Some of you have already made some generous donations, but we still have a ways to do to reach our $1500 goal. If you are able, please consider contributing to our site. Whether it's a large amount, or a few bucks, all donations are equally appreciated. Money collected during the fund drive goes to server costs and allows us to pay for prizes for our annual Pain Yourself With Submissions Contest. Surplus amounts are held for future server costs and potential site improvements. Your donations also help to keep our site ad free, so that you are able to surf our pages freely without constant pop-ups and interruptions. Help us keep RF Generation a free site for years to come as was the wish of our founder, the late Michael Collins.
So far, we are at 27% of our $1500 goal, with a little over half a month left!
A BIG thanks to those who have donated so far!:
Voodoo Monkey
shane
SaturdayDevelopment
Napoli
Zagnorch
Gamer4Lyfe
Mr_Stubbes
This year, we are once again instituting a prize raffle for those who donate. For every $10 donated, that donor will receive a ticket for the raffle (i.e. if you donate $40, you will receive 4 entries). At the end of the donation drive, names will be randomly drawn from the entries (drawing to be videoed) and winners will be allowed to select the lot of their choosing based on draw order. For instance, the first name drawn will select their lot first, the second name drawn will select their lot second, and so on; the last name drawn will receive the final, remaining lot. Participants will only be allowed to win one (1) lot, so if your name is drawn more than once, you will retain your highest selection position and another name will be selected. Winners should expect to pay the cost of shipping for their items unless the donor offers to ship for free.
Donations will be applied to the prize raffle until February 29th, but of course, you can donate any time of the year.
You can donate
HERE
. Afterwards, please send a PM to singlebanana to let him know the email address you used to donate so that he can track it for the raffle and thank you on the front page. Amounts of donations will not be disclosed.
Thank you for your support,
singlebanana, bickman2k, & Duke.Togo
And here are a list of the Prize Lots!
Lot #1 - Big Ole Retro Lot
(donated by singlebanana)
2600 Games - Spider-man, Circus Atari *no controller info variant, Target Fun, Warlords, Football, Reactor
Plug-ins - 2600 Controller, 2600 Paddles, Activision
Warcraft III (PC)
Genesis Games - Samurai Showdown, Joe Montana Football, Tecmo Super NBA Basketball, Sports Talk Football, Tommy Lasorda Baseball, Toe Jam & Earl: Panic on Funkotron, Troy Aikman Football, Evander Holyfield Heavyweight Boxing, Wiz 'N' Liz, Fatal Rewind, Pebble Beach Golf Links, College Slam, Jeopardy! Sports, David Robinson's Supreme Court, Arnold Palmer Tournament Golf, Sports Talk Baseball, Chi Chi's Pro Challenge Golf, RBI Baseball '94
Genesis 31 box art inserts , and 11 manuals
Microvision games - Blockbuster & Bowling
Mix of different console manuals, inserts, psoters, and other documents
Bag o' M.U.S.C.L.E. men
Lot #2 - Sixth & Seventh Generation Lot
(donated by MetalFRO)
Warriors of the Lost Empire (PSP)
Ratchet & Clank: All For One (PS3)
Lara Croft: Tomb Raider Legend (PS2)
Call of Duty: World at War - Final Fronts (PS2)
Lego Batman 2 (360)
Reckoning (360)
Sonic Genesis Collection (360)
Disney's Cars (GC)
Max Payne (XBox)
Lot #3 - XBox One Lot (A)
(donated by Disposed Hero)
A Plague Tale: Innocence (sealed)
Anthem (sealed)
Battlefield 1
Killer Instinct (sealed)
Metro Exodus
Lot #4 - XBox One Lot (B)
(donated by Disposed Hero)
Prey (sealed)
Rage 2
Recore: Definitive Edition (sealed)
State of Decay 2 (sealed)
Valkyria Revolution (sealed)
Lot #5 - She's Crafty and She's Just My Type Lot
(donated by singlebanana & russlyman)
Custom video game art piece (Legend of Zelda themed)
Custom controller
Lot #6 - PS4 & N64 Lot
(donated by Addicted, bickman2k, and russlyman)
God of War code (PS4)
Doom [Walmart edition] (PS4) sealed
Mighty No. 9 (PS4)
Call of Duty Ghosts (PS4)
DOOM (N64)
Bomberman Hero (N64) *Chernobyl edition.....
Lot #7 - Famicom Lot
(donated by Mr_Stubbes)
Honeybee converter (NES --> Famicom) and the following games:
Atlantis no Nazo - Cart, Box, Manual, Tray, AD insert, and Bag.
Famicom Doubutsu Seitai Zukan! - Cart, Box and, Manual
Hatris - Cart, Box, and Manual
Ninja Jajamaru-kun - Cart, Box, and Manual
Ninja-Kun: Majou no Bouken - Cart, Box, and Manual
Takeshi no Chōsenjō - Cart and Box
Please follow our
Fund Drive thread
to see pictures of these prize lots and receive updates.
----------------------------------------------------------------------------------------------------------
MARCH 2020 COMMUNITY PLAYTHROUGH
This month the Playcast crew takes you on a fantastic, open world, action-role playing adventure with Lionhead Studio's
Fable II
. The game takes place in the fictional world of Albion, where you choose a male or female protagonist and begin the games in the slums of Bowerstone. You and your sister aspire to one day live in Castle Fairfax, but what burdens will you have to bear to make these dreams a reality and even so, what does your future hold?
Fable II
includes RPG elements like a job system and also allows you to morph based on your actions based on two major alignment scales: Good and Evil, and Purity and Corruption. Which will you choose?
We hope that you are as excited for our March 2020 playthrough of
Fable II
as we are. If you're playing along, be sure to join our forum
HERE
and chat with us about the game.
---------------------------------------------------------------------------------------------------------
RF GENERATION SHMUP CLUB - MARCH 2020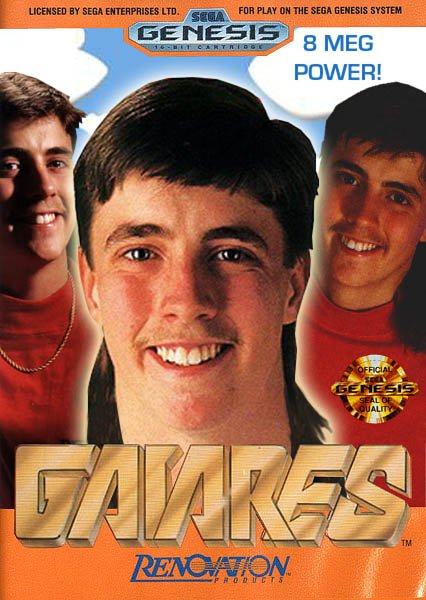 When it comes to shooting games on the Sega Genesis, one company that comes to mind in the West is Renovation. They published several games in the genre, such as
Arrow Flash
and
Whip Rush
on the Genesis, and
Sol-Deace
on the Sega CD. As the North American arm of Telenet Japan, they brought a number of games to the Western audience, from a variety of genres, and shooters were well represented in that category. What might not be as well known, however, is that, of all the shoot-em-up games they published, only one of them was their own creation. That honor went to their flagship shooting game,
Gaiares
.
Gaiares
is perhaps as famous for its ad campaign in North American game magazines and comic books, as it is for its gameplay, since Renovation heavily saturated publications with ads, which featured professional gamer Jamie Bunker, touting the game's perfect score in GamePro magazine.
In the year 3000, Earth has become a toxic dump ravaged by careless humans, leaving an uninhabitable, polluted wasteland. The space pirates Gulfer, led by the evil Queen ZZ Badnusty, plan to harvest the pollution to create weapons of mass destruction. The United Star Cluster of Leezaluth sent a warning to the Earth about their plans, stating that if they could not stop them, they would be forced to supernova Earth's sun to do so themselves; but if they succeeded, Leezaluth would use their technology to restore the Earth to its former beauty. Dan Dare, a young pilot from Earth was chosen to be the pilot of a new fighter ship to combat the Gulfer. The ship is armed with a powerful experimental weapon from Leezaluth called the TOZ System, which would be operated by Alexis, an emissary from Leezaluth. Join the RF Generation Shmup Club in March 2020, to take to the skies, and deploy the TOZ System, as we play
Gaiares
!
----------------------------------------------------------------------------------------------------------
RF GENERATION'S TOP GAMES
Looking for game recommendations for each system you own, or the ones you plan to buy? Look no further than at the front page at RF Generation. Prominent member, EZ Racer, has begun a project to determine the Top 20 games from each system based on votes from our members! This is an exciting project and one that I hope many of our members will take part in.
In January, voting took place for the Nintendo Entertainment System. I am happy to report that these results will grace our front page on February 15th. If you're bummed about not getting in on the NES voting, never fear, there are plenty more systems to vote for. This month, voting will take place for the
Super Nintendo Entertainment System
, so be sure to get in your picks before March 1st. Here's how to participate:
1. Make an ordered list of whatever games are your favorites for the system being covered that month.
-Make your list about what games you think are the best that system has to offer, NOT necessarily the most important. (For example, Super Mario Bros. is one of the most influential games in VG history, but not many would call it a better game than SMB3)
-Also, your list needs to be limited to games you have personally played. Don't include a game just because you've heard it's good, include a game because you know it's good.
-For a few of the games, try to include a few thoughts on why that particular game made your list. That way, those not as familiar with the game can see why it's one they should put on their radar.
2. Personal Message EZ Racer with your ordered list
Just put "Top 20 games for the (whatever system we're covering that month)" in the subject line. Throughout the month, I will be compiling the results, and release a full list based on votes sent in. I will be putting extra weight on games voted for the top of the lists, so please make sure that your games are listed in numeric order. The reasoning behind a private vote is so that each member's vote can be their own, not influenced by what they think others would want.
The voting cutoff each month will be the last day of the month at 11:59 EST.
This should be a great feature on our front page each month, so PLEASE, throw some support to your favorite games!
----------------------------------------------------------------------------------------------------------
JANUARY 2020 THANK YOU
In January, site members contributed a total of
1,173
submissions to our database. Of these additions,
1,108
were game submissions and
65
were related to hardware items. Of this total,
514
contributions were new images and
485
of these images were game submissions. A big thanks to all who submitted items to our database and to those who reviewed them all for the month of January! We appreciate your efforts in making our database and community a great tool for our users.
Our top submitters (those with a minimum of 50) for January 2020 were:
Schlibby 427
Fleabitten 148
Bear78 78
ApolloBoy 67
ugr 54
ericeskapade 47*
Thanks for another great month!
Top approvers for the month included:
Schlibby 224
Raidou 50
Fleabitten 45
Great work everyone!