As I write this, I'm sitting in the Minneapolis/St. Paul airport on a 3 hour layover. I've been up since 4:45am after going to bed some time around 2am.
Totally worth it!
Back row (left to right): russlyman, bickman2k, Fleach, Crabmaster2000, singlebanana;
Front row (left to right): Izret101, Duke.Togo, wildbil52, ericeskapade
Personally, my adventure began after arriving at the Bradley International (THEY GO TO CANADA!) Airport. Meeting me there was Izret101. There was a short stare down as neither appeared sure of the other. A quick phone call and we're on the road!
PROTIP:
If you are going to meet people, be sure to verify the address you are going to.
Anthony and I quickly got up to speed, both in the car and in conversation, driving to Bil's place. Some tight turns, dark roads, missed turns, nearly hitting a guy walking in the road, and we made it. Except we made it to the wrong place. Bil had moved since the last time I mailed him something and that's all I had to go on. A nice, older man answered the door while Anthony verified with Bil. Got the right address, and off we went, back the way we came!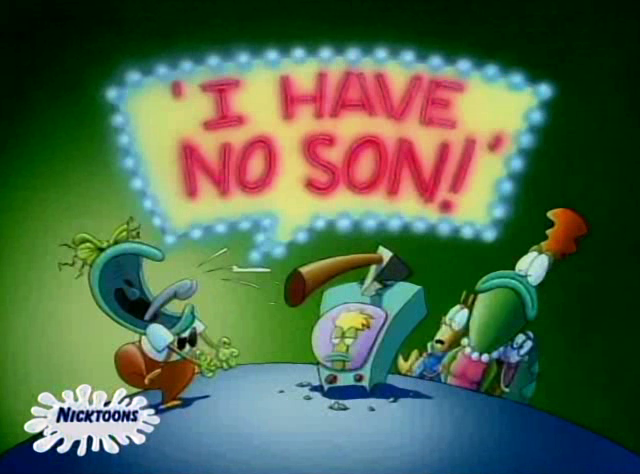 We arrived around an hour later than we intended, but were greeted warmly by Kelsy, Chris, Floyd, Eric, Rich, Russ, and, of course, Bil. We were greeted to a living room full of guys who were round robin playing the best Mega Man (MM2) to completion as plans for Saturday were made.
Jackbox games brought many laughs to the room as well as a bunch of hashtags that would be referenced numerous times over the weekend. But we had to be sure to get to bed early so we could get up, make the drive, and get set up in time for the 10am opening.
The early bedtime quickly became 1am with a 5:15am alarm waking me to start the day.
We had such a large number of people around that we were able to rotate through the table really well, allowing everyone ample time to be able to shop around, network, and hit the arcade. The day started somewhat slow with many people passing us by, simply because we didn't have much in the way of merchandise. We got some product out and a few more people stopped, but mostly to shop. Once we started asking the right questions, we managed to get some people's attention. So many folks who didn't know us told us they used spreadsheets or checklists or just their memory to track what they have. Once we told them what we offer, they at least said they would check it out. We were even able to get people signed up at the booth!
PROTIP:
Next year? Banner at the least for the table...
The panel was great as well! Lots of fun stories intertwined with the story of the site and the podcasts themselves. You'll get to hear it all soon! But there was really one story that I enjoyed the most (and what really inspired this article).
During the panel, it was brought up a couple of times how much it meant to be in such a great community like the one we have here. I wholeheartedly agree. Although we really spent the day and a couple of hours together, it really felt like we had done this fifty times before. People got along great! Even Eric, who made the trip from Germany, felt like one of the guys. It felt like we were just a bunch of kids hanging out, talking and playing games, right down to the humor…
PROTIP:
Try the mashed potato pizza!
This site is really the first place in the gaming and collecting realm that I have felt at home. We have always been an open and accepting community and try our best to make people feel welcome. Come for the database, stay for the people (wink, wink).
You all make this place the best place on the Internet. I'm already excited to make plans for next year.
Nice write up Adam! I know that several people on the site want to get all of the attendees thoughts on the event. I created a thread for all of us to put our thoughts down in when we all have a minute. Really enjoyed meeting and hanging out with you.

Really happy to see this first thing when I logged in upon getting home. Great write up other than the one typo (MM3 is the best one, wink wink). Had a great vacation with you all of you guys, and those are some great PRO-TIPS!!!

It'd also be nice to have a round-up to match the names with the faces in the image. I can probably name all of them, but not everyone else can.



EDIT: Cool, that's up there now! Love how Eric's got his copy of Silent Service in hand.

Whoa, whoa, wait, hold the phone... you guys didn't do a playthrough of Silent Service while you were out there? Poseurs... except for ericeskapade (sorta).


Sound like all had a lot of fun. I'd love to hear more!

@Addicted: Our individual posts about the show: http://www.rfgeneration.com/forum/index.php?topic=15966.0


I'll make it out one of these days...

I am glad to see so many of you together in one place for a picture. I know I have been inactive on the site for a while, but I am always lurking. You guys look amazing!


@Gamer4Lyfe:Not that I am an official RFGen person, just want to meet you guys at some point

@Gamer4Lyfe: If you're here, you're an official RFGen person. Always fun to meet other members.

I had a really amazing time, and a truckload of laughs. I personally can't wait to do it again. We'll do a wrap-up show in a while to share our memories, and I'll try to have the live show up soon.

It really just felt like getting together with life long best friends. This is the best community around, and it's great to call it home. #HitlerToilet


I need to go to this Next year, if anything to meet you all


Sounds like you guys all had a fantastic time. I can't wait to see the up and coming podcast on youtube. It is cool to hear you guys bs about games and gaming related stuff on my daily commute to work. Not only do I look forward to the recorded show live but also the follow up talking about the experience. Should be fun podcast. As always, keep up the good work.

@bickman2k: My post is now up. http://www.rfgeneration.com/forum/index.php?topic=15966.0

My scores from that weekend. All gifts from the RFGen crew. Can't wait til next year http://www.rfgeneration.com/forum/index.php?topic=15966.msg229604#msg229604


I left @ 2pm...missed everyone