So, Pepsi is running a promotion right now where you buy a bottle of Pepsi and get a code to enter into a contest to win Rock Band related prizes or get a downloadable track for free. Now with the PS3 and 360 versions, it generates a code that you can use to download a track that you choose, however with the Wii version it spits out a code redeemable for 200 Nintendo points, regardless of which song you choose. These 200 points don't have to be used on Rock Band tracks, so you can use them to get Virtual Console, WiiWare, or DSiWare games! Let Current.com user PacoDG tell you how to do it:



Granted you're not saving a ton of money since the cost of a Pepsi is about $1.50, but hey, you still get a Pepsi out of the deal. I'm going to try this and go for Gradius Rebirth. What will you go for?



Look at that box art. Damn. You know, most people wish for their box art to look somewhere close to what the game is like, but instead, the original Mega Man's box art is that. To me, it looks like the artist or marketing team were on an acid trip while going over / creating that box art, and that is why we have that. Certainly, some creative liberties were taken with that box art.

Anyways, I am not writing this article to talk about that, but instead this. Capcom has finally realized that they can make a lot of easy money by rereleasing Mega Man for the Virtual Console. You know, as a kid, Mario was great and all, but at least for me Mega Man stole the show. I loved that series, and well, Mega Man 2 is a masterpiece. I bet there are a lot of other people who hold a similar nostalgic value for Mega Man.

Well, fortunately for people like myself, Capcom has decided to start the hype train for the release of Mega Man 9, the game that is quite possibly going to be the hardest Mega Man of all time, if what they said is to be believed. All I know is that I want the game, and to further make me want the game, Capcom is releasing Mega Man for the Virtual Console, tomorrow. That's right, tomorrow kids, at least stateside. And even better news for me, Mega Man 2 is coming out for the Virtual Console in early September.

Let the hype train roll, Capcom, I bet you'll see some healthy sales with those two releases, as well as the release of Mega Man 9.

The Blue Bomber is coming to Virtual Console [Dtoid]




I am a huge Earthbound Fan, and each passing week where Mother 3 is not released makes me a sad panda. If you are interested as to how much I enjoyed Earthbound, why not check out its game page? Feel the love, and I hope that you've played the game.

What? You say that you have not? That's okay, many other people have not played this amazing game. Fortunately for you, Nintendo has apparently decided to release it for the Virtual Console, at least that's what the ESRB says. Personally, that makes me excited. Perhaps Nintendo will not be a whore and release Mother 3. I don't know, but I'll be content knowing that a new group of people will have the opportunity to try this amazing game.

ESRB Rates Earthbound For Wii VC [Kotaku]



Nintendo truly has a great thing going with their Virtual Console service. You are able to get games from a wide variety of classic and retro systems such as the NES, Genesis, TurboGrafx, and Neo Geo. However, some systems are missing from the lineup. But don't you fear! Sega is here to save the day!

That's right, Sega has announced that they will soon be bringing over games from their 1986 system, the Sega Master System, to Nintendo's retro game download service. The first games from the system being ported over to the Wii are Fantasy Zone (500 Wii Points), and Fist of the North Star (600 Wii Points). Both games will be hitting the Virtual console this February in Japan. There has been no announced date for when these would be coming to America or Europe, but I imagine it will be fairly soon after, most likely in March or April. Also, I wouldn't be surprised if Fist of the North Star stays in Japan due to licensing issues, but I'm sure Fantasy Zone will be coming to America/Europe.

But that's not all! Sega will also be bringing games for the Mark III and the Game Gear to Nintendo's Virtual Console as well! Alas, no game details have been announced yet.

So, kudos to Sega for keeping your retro systems alive through this new distribution channel! Hopefully this leads the way for 32x (and possibly Sega CD) games to be added to the Virtual Console repertoire.

[Source]


This is the first installment in a new series here at RF Generation informing you of the latest downloadable games for Nintendo Wii, Playstation 3, and Xbox 360. I will post these every Sunday or Monday. For the first edition of this article, I'm just going to post North American releases. If you would like to see this expanded, let me know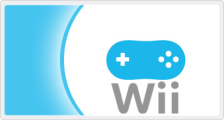 NINTENDO WII VIRTUAL CONSOLE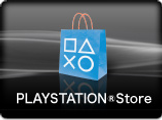 PLAYSTATION STORE

XBOX LIVE ARCADE



My pick of the week is Band of Bugs for XBLA. Know why? Simple. Turn based strategy involving bugs. Sounds really fun. It's been well received so far. It scored an 8 out of 10 in the Official Xbox Magazine, and was a finalist in the 2007 Independent Games Festival. I do not have a 360, so I cannot play it.

Until next time, happy downloading!

UPDATE: There was some stuff released for the Playstation Store this week! It's been added to this article.



Database Search
---
Site Statistics
---
Total Games:

139065

Total Hardware:

10295

Total Scans:

176796

Total Screenshots:

93354

[More Stats]
Our Friends
---
Updated Entries
---

(Gen)
---

(PS4)
---

(SW)
---

(SW)
---

(SW)
---

(PS4)
---

(2600)
---

(MULTI)
Updated Collections
---
New Forum Topics
---
New on the Blogs
---
Nielsen's Favorite Articles
---