Another episode of Stuck in the 80's means another chance to dive into some awesome 80's themed nostalgia, this time it's all about Halloween! Will Duke be able to repair enough time fragments to get back to his own time? Put it on Channel 3 to find out!



Got one of these recently. Well, the US version. And I'm really digging it; I grew up with the original beige brick as my first computer/game system and have several years' worth of great memories surrounding it. After loading the C64 Mini and putting it through its paces, I have a few thoughts to share that extend to the current wave of retro emulation systems and why I moved away from PC gaming.


Continue reading Thoughts on the C64 Mini



I love it when games combine multiple genres and styles of gameplay. The Guardian Legend is an NES game that I love for its seamless transitions between shoot`em up and overhead action. When I heard that Blaster Master did a similar thing - I knew I needed to play it. Blaster Master was developed by Sunsoft and released in 1988. It combines elements of platforming, run and gun and overhead action. Does it do them all well though? Check out the video to find out.




We interrupt your regularly scheduled program to bring you October 2018's edition of RF Generation's Site News! In this issue, we announce our November 2018 community playthrough title, unveil the next game for our site shoot 'em up club, and of course, thank those members who sent in submissions to our site and registered approvals last month. Thanks for keeping it on Channel 3!

REMEMBER: If you have any news about upcoming events or topics that you think the site needs to hear about, please PM singlebanana and put "RFG Site News" in the subject line. Who knows, maybe your news will make our front page!


Continue reading All Our News Are Belong To You: October 2018 Edition



Thunder Force IV

has been recently re-released on the Nintendo Switch as part of Sega's "Ages" series.


The last 5-6 years have been a marvelous time for the 'shmup' or shoot-em-up. Those of you reading the article are likely already familiar with the term, but for the uninitiated, it's a genre of games started in 1978, by Taito's Space Invaders, and continuing on through the 1980's, with landmark games like Namco's Galaga, Konami's Scramble, Namco's Xevious, Sega's Zaxxon, and later games like 1942 by Capcom, Gradius by Konami, and R-Type by Irem. These games usually scroll, though sometimes they're fixed, or single-screen, they're generally always 2D in nature, where the scrolling, or game area, remains on a single plane, and doesn't allow you to move in a "Z-Axis" sort of way, and pits you as a plane, space-ship, or other character/entity against a horde of oncoming enemies, all bent on your utter destruction.


Continue reading The Renaissance of the Shmup Part 2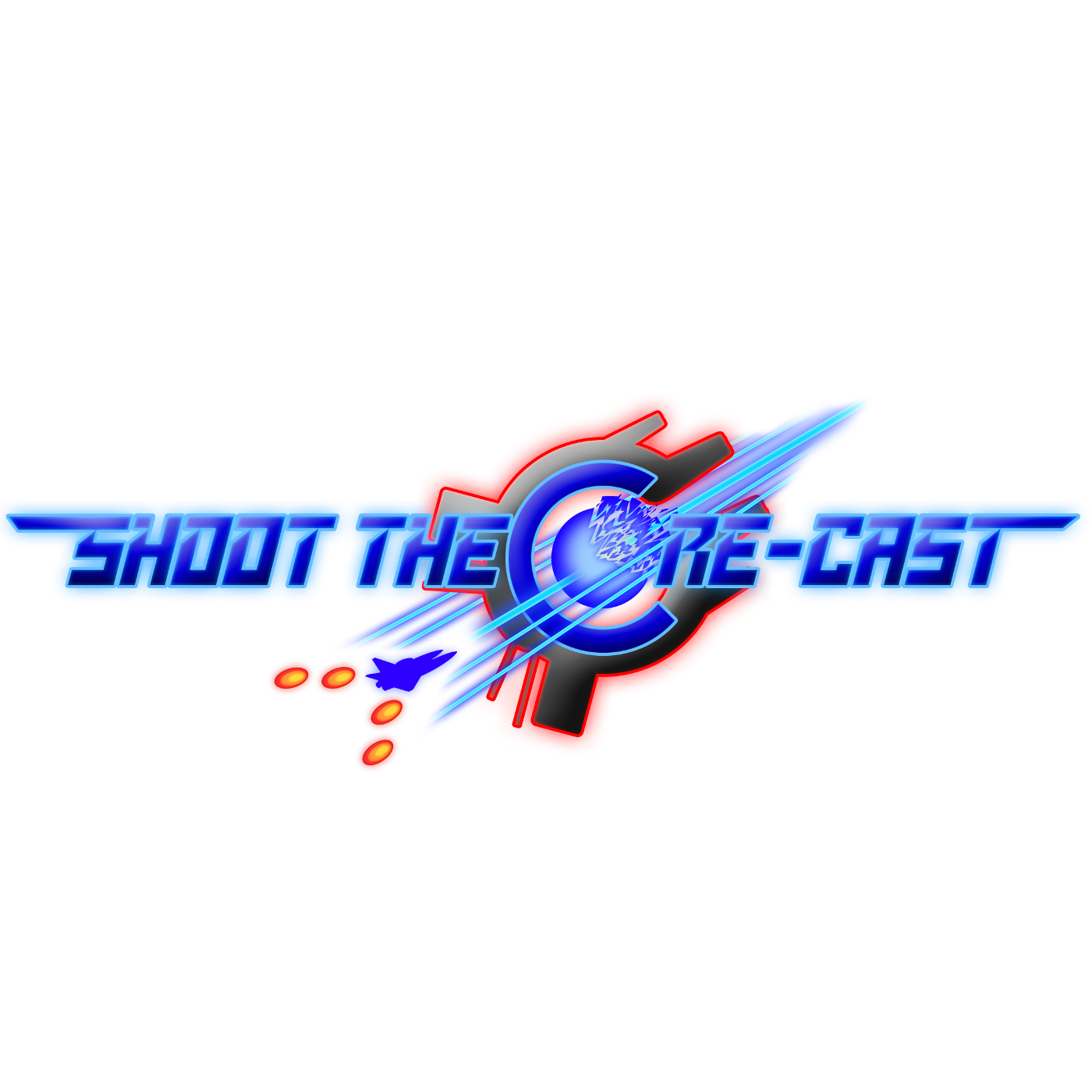 This quarterly report will cover upcoming and noteworthy Shoot 'em Ups. There are a lot of great titles here and you can be sure most of these will be covered on an upcoming play through.


Continue reading Shoot the Core-cast on the Radar: Fall 2018




Ah, October. It signals not just the start of Fall and all things pumpkin spice (for better or for worse), it also rings in the season of scares, creeps, and frights. For most holidays, the way in which I enjoy and appreciate them has changed as I've gotten older. But with Halloween, the reasons I love the season haven't changed at all. As an adult though, I'm able to enjoy all the same things in much more elaborate and fun ways. I'm able to get better costumes, get all my own candy, and find bigger, more intense ways of scaring myself. It's for this reason that Halloween has become my favorite holiday of the year as an adult.

In the spirit of that evolution, I thought I'd put together a history of some of my favorite spooky games over the years. These are in no particular order, and this is by no means a comprehensive list, as I tried to shy away from the most obvious choices in favor of more off-beat or oft-forgotten titles. There are also a bunch of games I'm sure would make the list if not for the fact that I haven't played them. So let me know what you think of my choices below, and feel free to recommend your own in the comments below.


Continue reading Spooky Plays: Anthology Edition





Here I was thinking that my days of writing about my old game store were over, but a recent event that was closely tied to my days there has pulled me back for one more. Not long ago I was invited to a wedding that turned out to be quite an amazing event for me. What do weddings and game stores have to do with each other? Find out below!


Continue reading Game Quest Gets Formal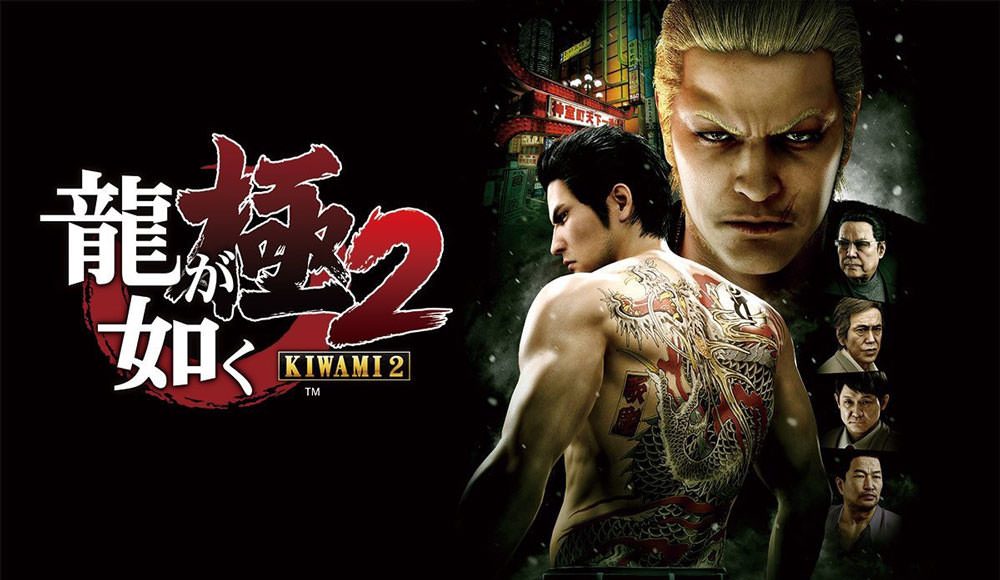 My first exposure to the Yakuza series was back in 2010 with Yakuza 3. I enjoyed the game so much that I have made it a point to play each new title as they release, and after several years and several new titles, I can confidently say that Yakuza is one of my favorite series in all of gaming. However, I missed out on the original two PS2 titles when they were released, and I have never gotten around to playing them over the years. Thanks to Sega's release of Yakuza Kiwami last year, a remake of the original Yakuza game for the PS2, I was finally able to experience the series' origin firsthand. With the recent release of Yakuza Kiwami 2, a remake of the second game in the series, I have now been able to experience an updated remake of what some consider the best game in the series.


Continue reading Yakuza Kiwami 2




In 2005, Capcom released Dead Rising for the Xbox 360. Capcom made their entry into the world of High Definition gaming a memorable one, as Dead Rising was like no other game before it. There were a few years around and following the release of Dead Rising where zombies would rule the roost, as games from both large developers like Capcom themselves, Valve, and Activision, had games or popular game modes that had a heavy emphasis on zombies. This popularity also coincided with the rise of indie games on the PC market, and zombie games thrived there for a few years until fatigue inevitably set in. Most of the biggest zombie games and modes were first person shooters, whether it was Nazi Zombies from Treyarch's Call of Duty games, Left 4 Dead, or Killing Floor, running around and shooting zombies made quite a bit of sense.

Capcom is not known for first person shooters, and instead designed Dead Rising in a completely different manner based around what it did know and had recently experimented with. Dead Rising has a third person perspective where combat is more focused around melee weapons. Guns do exist, but they are clumsy to aim and not particularly powerful until the player has completed one of the most difficult challenges in the game, which unlocks the most powerful gun, and overall weapon, in Dead Rising.


Continue reading Spooky Plays: Dead Rising



Join me for the stream of conciseness that is Neo's "A Brief Look At" series!

This month, we check out Nuclear Throne, a twin stick Roguelike, in the vain of Isaac or Enter the Gungeon!

Check out more of Neo, and the rest of the RFGeneration stream team at http://Twitch.tv/RFGeneration

Note: The audio is a little offset. I'm going to try and fix it and re-upload.




Hey gang! It happens every once in a while that no particular topic lights a fire in me for my monthly front page entry. I haven't begun work on my next Black Mirror episode review and I don't want to rush it. So as I have done in the past, here is a more traditional "blog" entry for this autumnal equinox, with just a few things that have been in my orbit lately. Thank you as always for your support!


Continue reading Autumnal Equinox Randomness




Lunar: The Silver Star was a landmark title when it was released back in the early 90's, not just in the combat system and story, but also in the presentation due to the format, that being CD-ROM. And according to history, it was, but I never played that version extensively. Instead, my nostalgia lies within the remake, Lunar: The Silver Star Story (specifically the version translated and published by Working Designs for the Sony PlayStation. This year I picked it up (for the third and final time) with a motive to finally complete it, and I did. It was an amazing experience, and one I would like to share with you all.

** There are most certainly spoilers for Lunar:SSSC within this article. They are very light, and really nothing more than you will find in the "Making of" disc included with the game, but still here nonetheless. **


Continue reading Lunar: Silver Star Story Complete



Pictured: When the best graphics were in your imagination.


I'm going to forgo the endless "winter is coming" jokes about the fall gaming release season, and just get to the point: lottsa big AAA games are here and on the way, and that means many nifty games with a smaller budget are swept up in the crowd and I'm here to champion the under-the-radar releases. These are the ones that personally caught my eye (OW!) over the last few months and I wanted to bring more awareness.


Continue reading Slackur's Obscure Gaming Theatre: Under-The-Radar II Hyper Fighting




In episode 53, Shawn (GrayGhost81) and Rich (singlebanana) discuss Die Hard Arcade and Dynamite Cop their first playthroughs for the Sega Saturn and Dreamcast. Preceding their in-depth analysis of these games, the guys take a page from their friends at Retro Fandango and breakdown their favorite albums of 1989. In gametalk, the boys discuss the gameplay, mechanics, graphics, and music, and determine if either of these games are worth the price they command. How do these 3-D polygonal beat 'em ups compare to their 2-D predecessors? The answer to this question and may more in this episode of the RF Generation Playcast.

As always, we are happy to hear your thoughts on this game on our discussion page (linked below). We will respond to your comments and are always happy to discuss the game more. We hope you enjoy our show. Please be sure to rate and write a review of the show on iTunes to help us increase our listenership. Thanks for the listen!

Episode 53 discussion thread: http://www.rfgeneration.c...m/index.php?topic=18831.0

Get the show on Podbean: http://www.rfgplaycast.com/
On iTunes: https://itunes.apple.com/...ion-playcast/id1038953364
On Stitcher: http://www.stitcher.com/p...ation-playcast?refid=stpr
And follow us on Facebook: https://www.facebook.com/rfgenplaythroughs
And on Twitter: @thesinglebanana, @MrShawnGray & @RFGPlayCast


Continue reading Episode 53 - RF Generation Playcast



Database Search
---
Site Statistics
---
Total Games:

127474

Total Hardware:

9157

Total Scans:

161492

Total Screenshots:

91872

[More Stats]
Our Friends
---
Updated Entries
---

(GOG)
---

(GOG)
---

(Pkmn)
---

(Pkmn)
---

(Pkmn)
---

()
---

(Pkmn)
---

(Pkmn)
Updated Collections
---
New Forum Topics
---
New on the Blogs
---
Nielsen's Favorite Articles
---