So a Decisive Battle / Boss Theme cover from Final Fantasy VI was going to be an inevitability, I suppose. Definitely a track that I knew I would get to eventually, but for the longest time I didn't have any inspiration to do it. Then the inspiration hit me all of a sudden and I didn't wait to get started on this one. I hope you all enjoy it!



After a brief hiatus from working on new content for my channel, I finally made my return with Dark King, the final boss theme from Final Fantasy: Mystic Quest! I know this game has its fair share of haters, but I quite enjoy the game for what it is, and everyone knows it has a rocking soundtrack! I hope you guys enjoy this one!



Well, it's been a while since I've done one of these! I was replaying Final Fantasy VII recently, and this track really stood out to me when it played in the game. I've heard it plenty of times while listening to the soundtrack on its own, but something about hearing it in the context of the game really made it hit that much harder. On the Other Side of the Mountain is already a pretty straightforward acoustic piece, so my cover is just a 1:1 recreation. Nothing fancy, no frills, just a quick playthrough of a nice tune. A little bit different from my usual metal covers, but I hope you all enjoy this one just the same!



Truth be told, I've only dabbled in Final Fantasy XIV a bit, and I'm not sure if I actually heard this theme in the game or not. But when Torn From the Heavens came up as an 8BBG track, I was really intrigued and was looking forward to working on it. I was working on my recently posted Those Who Fight cover at the same time as this one, so that's where most of my creative energy went during that time, so this ended up being pretty much a simple recreation of the original track. Nonetheless, I still think this cover turned out pretty decent, and I hope you all enjoy it!



Final Fantasy VII's main battle theme Those Who Fight has always been one of my favorite tracks in all of VGM and was one of the main tracks I wanted to cover when I started my channel. I purposely held off on doing it though because I didn't think I could do it justice at the time and wasn't confident that I would be able to make the cover I really wanted to make until I had some experience under my belt. So fast forward about a year and half later, I've improved and somewhat learned the ropes with making these covers, and I finally feel like I've 'found my sound' if that makes sense. The time finally felt right to create my own interpretation of a very important piece of music. Was it worth the wait? Yes, it was. I can confidently say that I made the cover that I always wanted to make. I still don't consider it perfect, but after delaying it and working on it for an extra week, I knew I would never be 100% satisfied with it. It's time to call it done and move on. It's extremely gratifying for all the ideas I had swirling around in my head for the last couple of years to finally come to fruition, and I really hope you all enjoy this one as much as I enjoyed making it!



I've been wanting to get around to doing some full metal covers from Final Fantasy VII since I started my channel, and I finally felt like the time was right to start making them. FF7 has probably my favorite soundtrack from any game ever, so I really wanted to have some experience under my belt before tackling anything from it. Birth of a God plays during the Bizarro Sephiroth fight at the end of the game, and it's a really awesome track that I've always enjoyed. Expect to see more FF7 covers over the next few months!



I've been itching to get back to Final Fantasy for a while, and I've had an arrangement of this track sitting around for a couple of months, so the time was finally right to put my spin on this one! This is a track I've had my eye on covering since my Final Fantasy IV Zeromus cover from about five months ago. The Zeromus cover has always been my favorite, and, with both tracks being pretty similar, it just seemed inevitable that I would get around to this one eventually. I hope you all enjoy it!



My March started out kind of rough with some failed arrangements that never quite came to fruition. About midway through the month, I set those other projects to the side indefinitely and started fresh on this piece, and the inspiration hit me pretty hard and resulted in what I think is my best cover yet. Final Fantasy IV is a very important game from my childhood as it is to my recollection the first RPG I ever actually finished, and it is still an all-time favorite of mine to this day. The game and of course its music composed by none other than Nobuo Uematsu is full of nostalgia for me, so I was glad to finally get around to this one. Working on Final Fantasy music is always very gratifying for me, so expect to see more in the coming months!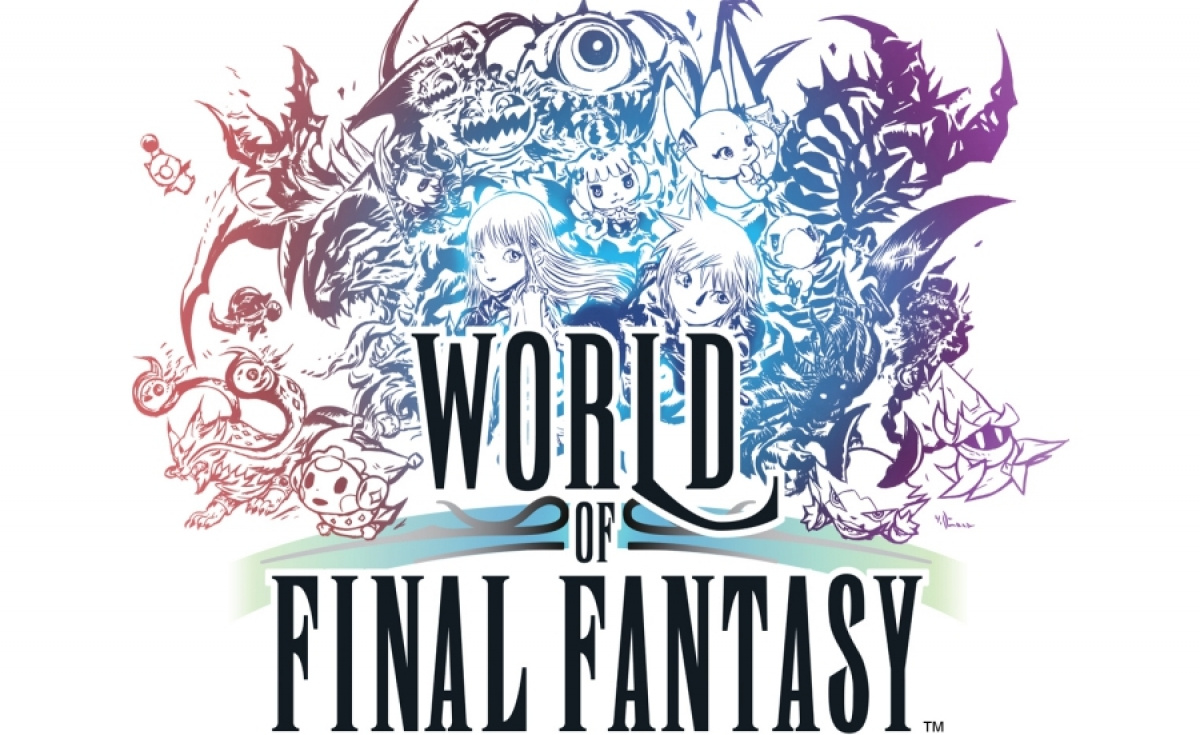 Many longtime fans of the Final Fantasy series have lamented the direction Square has taken with their beloved franchise, forgoing the classic turn-based battle system (or rather the active-time battle system) in favor of a more action-oriented approach featuring real-time combat. While this rapid evolution of the series is no doubt an attempt by Square to garner new fans and compete with other AAA titles currently on the market, it has left some diehard fans feeling alienated and disinterested with the series. Enter World of Final Fantasy, a new title in the Final Fantasy series that harkens back to the games of old, featuring a slew of familiar characters and mechanics that should make any old-school fan of the series feel right at home.


Continue reading World of Final Fantasy