---



Join me for the musings of a madman that is Neo's "A Brief Look At" series!

This month, we check out Everybody's Golf, a Golf game with a huge social aspect!

Check out more of Neo, and the rest of the RFGeneration stream team at http://Twitch.tv/RFGeneration




I planned to make this post a review of the original Xbox version of Dead to Rights. I picked up a copy after I saw it was part of Xbox One's backwards compatibility list. I started to playing the game and immediately was blown away by how good it looked on a modern television. When you put a compatible original Xbox or Xbox 360 game in your Xbox One, it doesn't play the game off the disc but rather downloads the game to your hard drive and uses the disc itself as a form of DRM. Sure, it's just an up-rezed game from the sixth generation, but Dead to Rights looked so clean and sharp it made me really excited to play it. Not to mention, the main gimmick of the game is the main character's dog Shadow, who can be used in certain sequences to rip the throats out of the hapless thugs who were stupid enough to mess with you.


Continue reading Take this Game and Shelve it!



*pic by pwnpocalypse on imgur*


September 28, 1996. A date that I would remember throughout my life as a red-letter date: The evening that I picked up my most anticipated console since the Super Nintendo, that being the Nintendo 64. I left work early and played it until the dawn's early light.

December 13, 1996. A date that I would remember throughout my life not only as a red-letter date, but later with a kind of nostalgic sadness. It was the day that the Nintendo fanboy inside of me died.


Continue reading The Death of a Nintendo Fanboy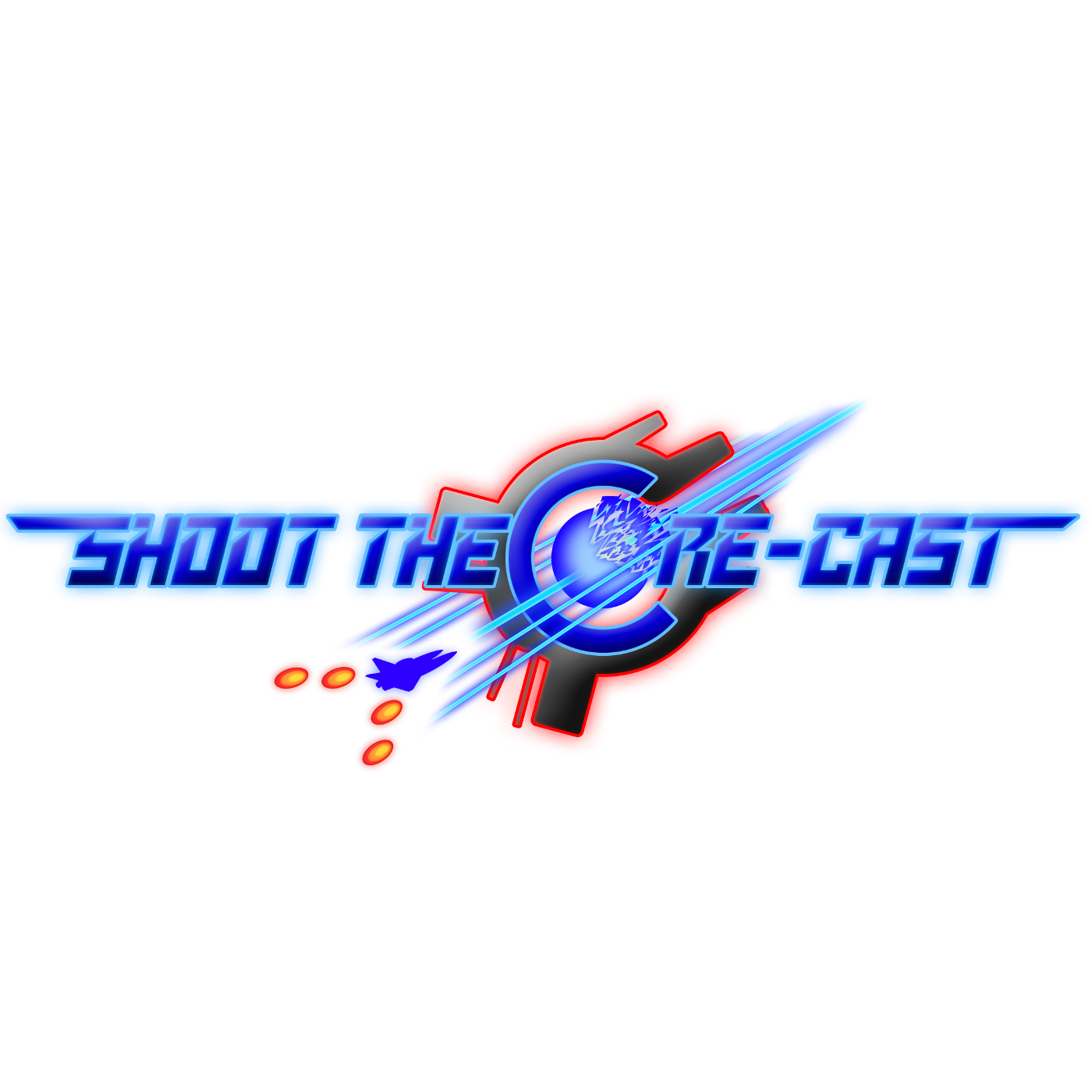 Welcome to Episode 006 of Shoot the Core-cast! This time around, we take a good look at the HOT-B Sega Genesis classic, Steel Empire! We dive into the original game, and dissect the re-releases since then, talking about the changes, and getting into the game's steampunk world. MetalFRO and Addicted go into great detail about the game's history, talk strategy, share high scores from the month's participants, and discuss how this game has lived on since its initial release.

http://rfgeneration.com/podcasts/shmupclub/?name=2018-12-19_shoot_the_core-cast_episode_006_-_steel_empire.mp3

Check us out and subscribe (and rate!) on Apple Podcasts!
https://itunes.apple.com/us/podcast/shoot-the-core-cast/id1432819542?mt=2

We're listed on Google Play - subscribe and review the podcast over there!
https://play.google.com/music/listen#/ps/Iih3vrijcro4yno3yrkeawnx6nu

We're on Stitcher Podcasts now, as well, so if you use that service, have a listen to the show from there!
https://www.stitcher.com/podcast/shoot-the-corecast

We have t-shirts! Help support the podcast, and rep the shmup community by buying a Shoot the Core-cast tee!
https://www.redbubble.com/people/jdieckmann/works/34582606-shoot-the-core-cast-podcast?asc=u&p=t-shirt

See all the discussion about Steel Empire, as well as participant high scores, in the discussion thread:
http://www.rfgeneration.com/forum/index.php?topic=18841.0




I wish I had liked this game more than I did, because everything but the gameplay is really fun and enjoyable. I wonder what was going on over at Stormfront Studios that made them drop the ball when it came to the gameplay for Demon Stone. The Two Towers was a great mix of linear levels and big setpieces, with responsive and satisfying combat. Then they took out a lot of the good parts and gave us this game.



Continue reading Demon Stone l Review The Ps2



Continue reading The People of RF Generation - ReddMcKnight

Before going further, a note on an apologist: they aren't "apologizing" as we know it (saying sorry,) rather they are "a person who makes a defense in speech or writing of a belief, idea, etc." from the Greek/late Latin "apologia". (Referenced from Dictionary.com, Merriam-Webster, and a few theology classes many years ago.)

I honestly don't intend to be a contrarian at heart. I'm not cool enough to be a hipster that only likes what no one else does, and while I often defend the underdog, I still won't stand by them if I think they are wrong. Ask me what sports team I'm rooting for, I usually say the losing one. (Why would the winning one need it? I don't get sports.)

Yet when it comes to video games, I seem to end up as a constant apologist for many a derided title.


Continue reading Thoughts from a Gaming Apologist, Volume 1



Thanks to companies like Limited Run, some forgotten games have been getting attention lately... whether they deserve it or not. The 25th anniversary remaster of Double Switch was released recently - a release I can't imagine too many people asked for. Originally developed by Digital Pictures, this is the spiritual successor to Night Trap. It contains the same design flaws of Night Trap, plus a few new ones, but lacks the historical controversy to make it interesting. Here are my thoughts on the game.



It's a good thing I bought this game based on the demo, not the cover art.


I have a very strong memory of when I first learned about Syphon Filter. It was probably late summer, or early fall, 1999. I was visiting a friend's house, and he was showing me his relatively new PlayStation console. I had previously played Twisted Metal, and Mortal Kombat Trilogy in college, but at this time, I had only recently acquired my own PlayStation, due to playing Tekken 2 at my cousin's house, and finding that I wanted to get something new, in terms of a game console. My friend showed me a PlayStation demo disc he had, and this cool new "spy action" game called Syphon Filter. I watched him play it for a few minutes, and thought it looked really cool. Then, when he was called downstairs to help finish getting dinner ready, he passed the controller over to me, and I dove in. From that point forward, I knew I had to have this game.


Continue reading Nostalgia Goggles - Syphon Filter




Wreck-It Ralph was a wonderful movie that took the concept of Toy Story and applied it to game characters in a small town arcade. In the most Pixar way possible, it was well-written, uniquely respectful of the source material, and had a story underneath it all with so much heart that you genuinely cared for the main characters. There was even a small number of real life Fix-It Felix Jr. arcade machines that were made to promote the film. They're pretty rare to find in person, but the game can be played on Disney's website here.

It's been six years since our feels were charmed by Ralph, Vanellope, Felix, and Calhoun, and as the title suggests, the sequel leaves Litwak's humble arcade behind to focus on the entirety of the interwebs. Does the new film manage to keep the personal feel while expanding the adventure? Read on, my friends, for the latest episode of RF Cinema.



Continue reading RF Cinema: Ralph Breaks the Internet





2017 was a very weird year for me. I was in a funk for much of the year and not really enjoying any of the things that I used to love so much. I wasn't happy running my game store, I didn't want to air guitar to my favorite bands, I wasn't exercising or eating healthy like I typically do, I wasn't watching cool sci-fi movies or TV shows, I wasn't reading any new comics, I wasn't socializing much if at all most months, and for the first time I can ever remember I didn't really have a desire to play games when I had the chance. It was a lame year and 2018 started off just as depressing. Early in 2018 though I was able to get control of my mind once again and make some important changes in my life that made me start to appreciate things again and see the joy in all the things I used to love so very much.


Continue reading The Joy of Gaming




During Halloween, it is very easy to find games to play to celebrate the season. Any title with a spooky theme is fair game, and there are certainly no shortage of those these days. But what about the Christmas season? There aren't many games that carry an explicit Christmas theme, so finding an enjoyable title to ring in the holidays isn't always an easy task. Now that the holiday season is upon us, I thought it would be fun to take a look at some games that many may not know are set during the Christmas season to put us in the holiday spirit. Bear in mind that most of these titles have very little to do with Christmas, but don't let that stop you from giving them a try!


Continue reading Games for the Holiday Season!




In 1997, Squaresoft was starting to toy around with developing games that were not role playing games. For the first time since the 8-bit era, they were looking to expand their portfolio beyond a single genre. They had published and released two vastly different fighting games in 1997, Tobal No. 1 and Bushido Blade. Outside of fighting games, Square had created a subsidiary called Aques (only missing an 'R' to be an anagram of Square), who primarily published sports and mahjong games. Most of these forays were in the realm of publishing, but internally Square was developing their own game that broke their traditional RPG mold. A team was using the technology Square had bought and developed for Final Fantasy VII to create a 2D arcade style scrolling shooter with 3D elements. Final Fantasy VII was released in Japan in January 1997, while a shooter called Einhander, released in November. Einhander was released in North America in 1998. The title of the game is German and translates to English as 'one-handed sword.' Despite the German influence, the game never saw a European release.


Continue reading Einhander



Join me for the musings of a madman that is Neo's "A Brief Look At" series!

This month, we check out Rogue Legacy, a Metroidvania style Roguelike!

Check out more of Neo, and the rest of the RFGeneration stream team at http://Twitch.tv/RFGeneration




While I remember VHS board games from the 1980s, I'm pretty sure I never played one. I remember a Wheel of Fortune game that was supposed to be played with the TV but instead of doing that, my family would just type phrases and proper titles into the game's handheld device and have another person try to solve the puzzle. I still have no idea how the VHS game was supposed to be played, and although there are playthroughs of it on YouTube, part of me doesn't want to know! The 2016 indie film Beyond the Gates explores the nostalgic world of VHS in general and VHS games in particular. Based on a fictional VHS board game which shares the title of the film, this gory horror movie will take its viewers to a new domain, but will it give them a good movie watching experience?


Continue reading Beyond the Gates



Blog Navigation
---
Browse Bloggers | My Blog
We are a community of collectors, gamers and the likes, and some of us enjoy to let the world know what is on our mind. For those members, we have the community blogs, a place where they can publish their thoughts and feelings regarding life, universe, and everything. Some of those members might even choose to write about gaming and collecting! Whatever they write about, you can find it on their blog. You can either see the latest community blog entries in the feed you see to the left, or you can browse for your favorite blog using the menu above. Interested in having your own blog hosted on RF Generation? It's rather simple, first be a registered member, and then click the "My Blog" link that you see in the navigation above. Following those two steps will certainly get you on your way to blogging.

Sit back, relax, and enjoy our entries, rantings, and completely unrelated series of thoughts. We write for you to read, so we certainly hope that you enjoy our material.
Hot Community Entries
---
Hot RFG Blog Entries
---