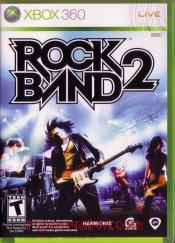 It's a weird feeling, sort of like you'd envision the Mafia to work. Just when you thought you had removed yourself from being a hardcore gamer, some game pulls you back in. Such is my new addiction.

When I am not being a good little Site Director and coding the site, I find that I have an addiction. This game has me so engrossed that it just isn't funny anymore. When the weather outside is bad, this is the game that keeps me glued in front of the TV. What game is it? Why, it's Rock Band 2.

It's funny though, because this game was the second of the two band games that I bought. See, I bought Guitar Hero: World Tour first because I thought it would have the better instruments since Red Octane was originally a hardware manufacturer. So, I had higher respect for their workmanship. Looking back, it wasn't a bad choice based on limited data, but, it's as though the future has set ablaze to that notion. I've now RMA'ed by PS3 Guitar twice and Drum Set once. It's.... ridiculous. I'd complain more if it wasn't for the fact that their RMA process has been really good, and I get free batteries out of it. I just hope that these new instruments actually continue to work as intended, but hey, right now the drum set works and I am addicted.

Why is it that I like Rock Band so damn much? Well, I like the drums, and I like them a lot. It's probably the closest analog of an instrument that any rhythm game has, and I find that great. To me, it feels as though I am actually playing the drums, and that feeling completely engrosses me, much more than playing the plastic guitar ever will. This feeling, coupled with the amazing track list of the Rock Band franchise (Radiohead and Talking Heads YEAH!) keeps me addicted.

Now, you might be asking why I like Rock Band 2 more than Guitar Hero: World Tour. That's a fair question, and I'll give you my spin. Rock Band takes the Band Experience and does it well. While World Tour makes you move from stage to stage, Rock Band does it with more pizazz. I love that although I play by myself the game treats my play through as a band. So, regardless of venue, my band's always the same members of Valley Junction. Guitar Hero, as far as I know, does not do that if I select Drums, and perhaps I should have delved into the band option, but at this point it seems like a moot point. Rock Band has won my heart. Not only does it keep my band intact, but it also makes you feel like you're in a rising band better than Guitar Hero ever will. Hire a staff, take risks, make fans, Band World Tour in Rock Band 2 is a treat and I love it. Perhaps you love it too.

So, such is my addiction. Any of you out there also addicted to this game? I know I am, and to a certain extent it drives me crazy... in a good way.

Note: Yes, I own the PS3 version... why don't you submit an image scan for the game?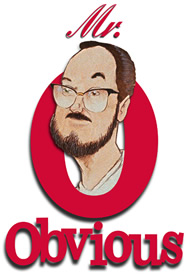 Good God, this development took a really, really long time to materialize. You know, Konami has been pretty active in the rhythm genre, and ruled Japan with its Bemani series. Dance Dance Revolution. Guitar Freaks. Drummania. Beatmania. Certainly, Bemani is popular in the Land of the Rising Sun, but stateside, only DDR really has taken off. Sure, there is in fact a stateside version of Beatmania, but it wouldn't say anything other than DDR has taken off here. Have you seen Drummania or Guitar Freaks in the states? Guitar Freaks may have seen a PS1 release, but I certainly have not it. It is almost as though Konami dropped the ball on that one.

Where Konami dropped the ball, Harmonix picked it and scored big time. Guitar Hero, Rock Band, they certainly have had their share of winners. See, Harmonix was, and still is, very successful in the rhythm business. Four or so years later, Konami has finally figured out that Harmonix's devices are a bit close to those of Guitar Freaks and Drummania. Hmm, you don't say? Great job noticing, Konami. You know, the likeness between the peripherals is uncanny. Why didn't Konami do this earlier? I guess they can get more damages now, if they win, and given how similar the peripherals are I certainly expect them to.

Konami Sues Harmonix Because Rock Band is Fun [Dtoid] [IMAGE]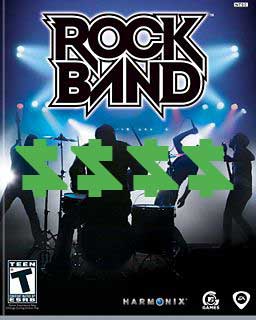 Let's not kid ourselves. I really like music / rhythm games. As such, I really like games like Guitar Hero. So, when the next Harmonix game was announced and it was Rock Band, it was pretty damn exciting. Then, there was the revelation that the game was only coming out for the 360 and PS3, which made baby Jesus cry. I myself, was one sad panda. The pain was lessened a bit when I saw the associated price tag, but the game still was amazing, and deep down, I still wanted it.

Fortunately, Harmonix announced that eventually Rock Band would be coming to the Wii, and that was about it. No price, no release date... nothing other than that the game was coming to the Wii. Well, that's nice, but I want more concrete information. The Wii owners want more information. Would it be expensive like its brethren, or would it be slightly more affordable? Would it be a quick cash in like Guitar Hero / PS2 Rock Band, or would the content be more like the 360 / PS3 versions? Most importantly, when would it be coming out?

Well, there is a release data and price for the Wii version. June 22, 2008. $170. Price, not too surprising, but hey! We now have a date. Additionally, it will be a "Special Edition", with 63 songs, including 5 bonus songs. Oh boy, I can barely contain myself. Yay. Seriously.

So, the burning question of will this game be a gimped version like the PS2 version, or will the game be like the 360 / PS3 version has yet to be answered. Certainly, my excitement will either fall or rise with that announcement, and I can't wait to hear more about this version of the game.

Rock Band Wii 'Special Edition' on June 22, $170 [Joystiq]

UPDATE: Kotaku asked for comment about DLC... No DLC... yet. No DLC ==No Buy.



This is TraderJake's Blog.
View Profile | RSS

This is where my thoughts go and are never heard from again.

Well, maybe not, but this is the repository for all of my published thoughts and rantings. It'll make my day if you find at least 10% of it amusing and enjoyable to read.


Sorry for the other 90%.


Blog Navigation
---
Browse Bloggers | My Blog
Hot Entries
---
Hot Community Entries
---