Halloween is over, but scary video games never go out of season. Through the years, games have scared me in many ways - there are creepy atmospheres, horrifying monsters, existential dread, and jump scares. Here's a look at 7 moments in video games that have scared, startled, or terrified me the most.

What are some of the moments that have scared you the most?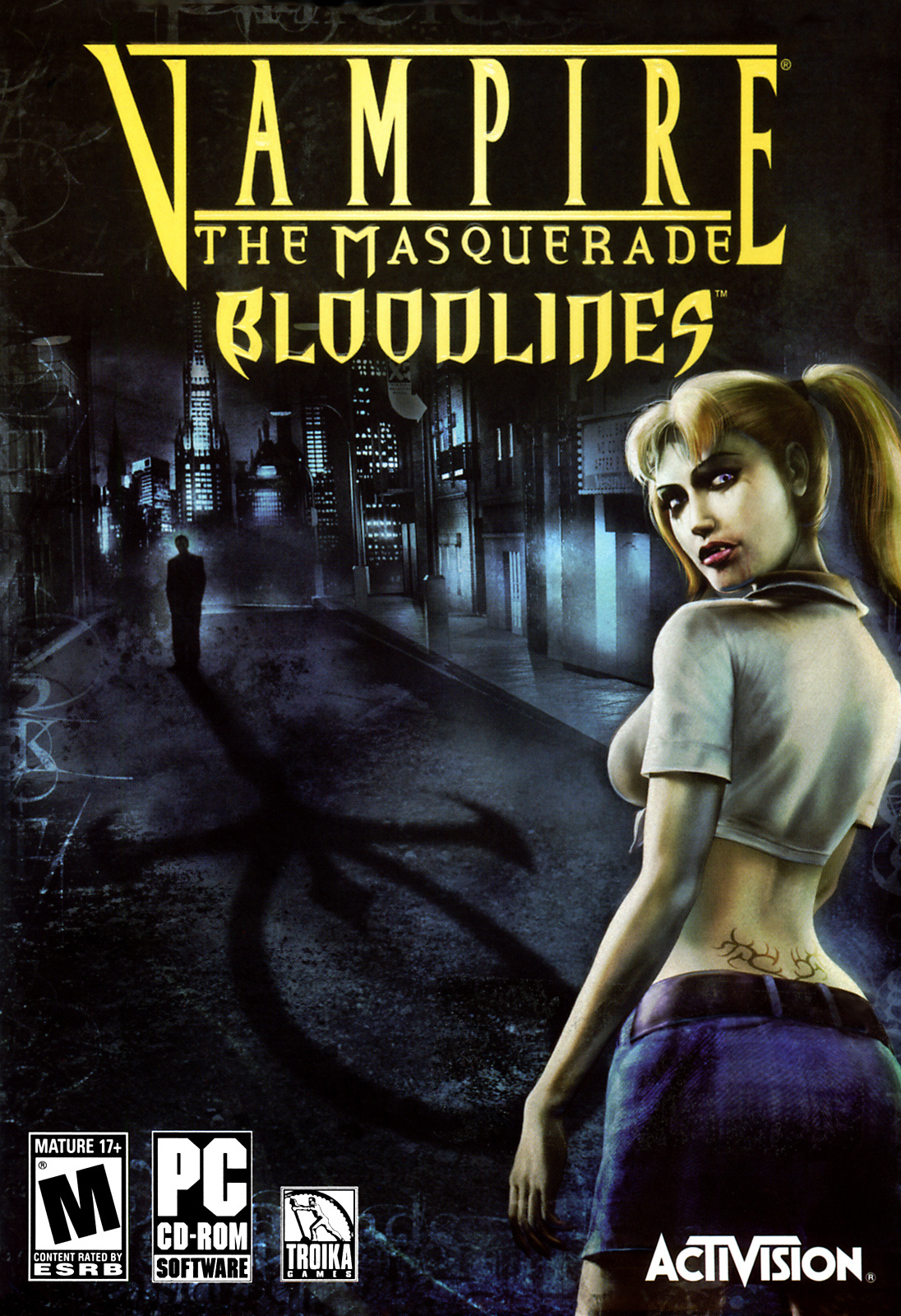 The World of Darkness is a trio of settings for supernatural and horror tabletop role playing games. It was originally developed as the background setting for the original 1991 release of Vampire: The Masquerade. The series gained some popularity in tabletop circles as an alternative to a rather scant selection between an adaptation of H. P. Lovecraft's Call of Cthulhu and the Ravenloft setting of Dungeons and Dragons. While Ravenloft is medieval and Call of Cthulhu is set in the 1920's, the World of Darkness is mostly our own modern world with plenty of supernatural details added into the recipe, with some spinoffs set in various historical eras.

Vampire: The Masquerade is the most popular game set in the World of Darkness, but some other popular releases include Hunter: The Reckoning, Mage: The Ascension, and Werewolf: The Apocalypse. The naming convention becomes easy to identify quite quickly. Multiple video games have been released in the World of Darkness, including three focused on Vampire: The Masquerade. The first one was an action RPG developed by Nihilistic Software and released in 2000 called Vampire: The Masquerade - Redemption. This game was a modest success, enough to greenlight a sequel. Troika Games developed this sequel, called Bloodlines, with Activision publishing both Redemption and Bloodlines, both exclusive to PC.


Continue reading Spooky Plays: Vampire: The Masquerade: Bloodlines




This October included some more back-to-back love for the PS4 as hosts, Rich (singlebanana) and Shawn (GrayGhost81), once again fired up their newly acquired systems and played through Supermassive Games interactive, survival horror title, Until Dawn. In this episode, the guys discuss the gameplay, the story, the characters, the game's graphics and environments, and whether this game truly offers the player as much freedom of "choice" as it seems to advertise. Which endings did the guys get and were they able to save the characters they liked most? What did they think about the game's ending(s)? Would they recommend this game to others? And what's with their love of snarky women? The answers to these questions and many more in this month's episode of the RF Generation Playcast. You won't want to miss it!

As always, we are happy to hear your thoughts on this game on our discussion page (linked below). We will respond to your comments and are always happy to discuss the game more. We hope you enjoy our show. Please be sure to rate and write a review of the show on iTunes to help us increase our listenership. Thanks for the listen!

Episode 43 discussion thread: http://www.rfgeneration.c...m/index.php?topic=18389.0

Get the show on Podbean: http://www.rfgplaycast.com/
On iTunes: https://itunes.apple.com/...ion-playcast/id1038953364
On Stitcher: http://www.stitcher.com/p...ation-playcast?refid=stpr
And follow us on Facebook: https://www.facebook.com/rfgenplaythroughs
And on Twitter: @thesinglebanana, @MrShawnGray & @RFGPlayCast


Continue reading Episode 43 - RF Generation Playcast




Back in 2006, a game known as Prey was released for the Xbox 360 and PC. While it was met with positive critical reception, it has been mostly forgotten about over the 10 years since its release. Truth be told, I rented Prey back when it first came out, but I was very hasty to decide that I didn't like it and returned the game without investing much time into it. I have always wanted to go back and give the game a proper try since it contains some unique gameplay mechanics, but I have never owned a copy and likely wouldn't have gotten around to it even if I did.

Fast forward to June 2016, a reboot of Prey was shown at E3, and I was immediately intrigued by the trailer. It instantly reminded me of the original Half-Life, one of my all-time favorite games. It also contained glimpses of some very interesting gameplay mechanics that I was excited to experience for myself. Since this new game is not a proper sequel to the original, I had no qualms about jumping right in without playing the original. Make no mistake about it, this new Prey has virtually nothing in common with the original Prey from 2006, save for the name and a general sci-fi theme.


Continue reading Prey




Galerians is considered a bit of a hidden game for Sony's first Playstation. The game was released in 1999 in Japan, and the following year in Western markets. It was developed by Polygon Magic, published by ASCII Entertainment, and carries the Crave logo for distribution. It seems to have been hidden as a result of the game's late timing on the system, coming just as the hype for Playstation 2 was in full gear. It's also a game that does little to advance the survival horror design formula, other than giving you a different story and weapons that fit the story.


Continue reading Spooky Plays: Galerians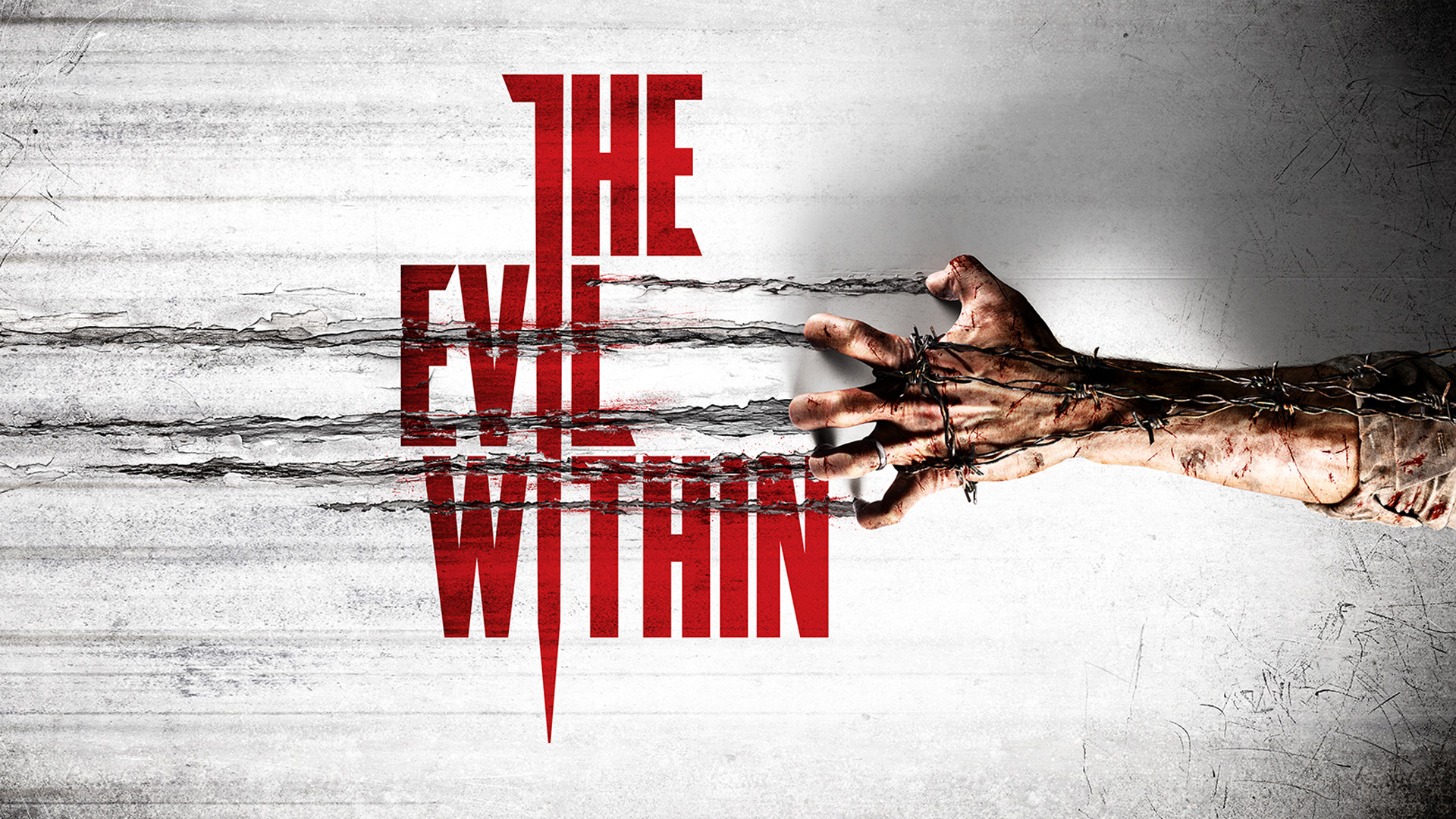 Most people know that I am a huge fan of the survival-horror genre, particularly the Resident Evil series, so I was immediately intrigued when The Evil Within was announced back in 2013. This was a brand new survival-horror IP directed by Resident Evil creator Shinji Mikami, and it promised to bring the genre back to its survival roots rather than the action-oriented approach of more recent horror games. While I still enjoyed more recent horror titles that have been given the label of 'action-horror,' the prospect of a modern title that recaptures what made the old-school games so unique and interesting was exactly what survival-horror fans had been hoping for.


Continue reading Spooky Plays: The Evil Within





Jump scares and gore have become commonplace in modern horror games and films, but Home: A Unique Horror Adventure avoids all of that to create a creepy journey full of revelations.


Continue reading Indie Review: Home: A Unique Horror Adventure




Welcome back to a world of horror and fright. You may remember last year when I did a review of a game (Thief: The Dark Project [http://www.rfgeneration.c...The-Dark-Project-2639.php]) that many would not consider when pondering their options to step into a good atmosphere that sends chills down your spine and squeals up your throat. The real "horror" came from the masterpiece's years spent in "Development Hell" where its focus was changed about a half dozen times. In contrast to a jumbled mess of juxtaposed design and experimentation that somehow worked brilliantly, this year I bring you D. Just "D." The letter "D." No more. No less. "D."


Continue reading Spooky Plays: D



Continue reading Unloved #26: Cursed Mountain
Old Man Stauf built a house, and filled it with his toys
Six guests were invited one night, their screams the only noise
Blood inside the library, blood right up the hall
Dripping down the attic stairs, hey guests, try not to fall
Nobody came out that night, not one was ever seen
But Old Man Stauf is waiting there, crazy, sick, AND MEAN!


The great PC puzzle game/interactive haunted house The 7th Guest, like it's distant cousin Myst, is considered largely responsible for the then expensive CD-Rom technology taking off with consumers at large. Considered an instant classic upon release over 17 years ago and selling over 2 million copies, it still holds a nostalgic sway over those of us who were there at the dawn of 'multimedia'. Consisting of brain teasers and devious puzzles, where even learning the rules of the game are a part of the challenge, gameplay in The 7th Guest has aged much better than it's PC counterparts. And while the pre-rendered 3D environments and early FMV work are comically dated now, the incredible musical score and attention to mood and menace help keep the game worth playing even in the days of HD and Blu-Ray.

I have quite a history with this game, a game with quite a development history all it's own, and both are horror stories befitting the games' own darker themes. First up is mine:

As a gamer growing up, I was very fortunate in that my dad was an early adopter in the PC market. Once we had our fancy CD-Rom installed, we had to have something to play, and the magazines sure talked up the showpiece The 7th Guest. Even to this day, I think the only games my dad ever bought for himself were really just to check out hardware. Worked for me! So, my friend Ben and I were soon up night after night, trying to conquer each devilish puzzle, entranced by the graphics and video, and the haunting music echoing in my living room. By the end of the summer, we were stuck on the infamous 'microscope' puzzle of Reversi/Othello. We thought the worst part of the game was pitting two 15 year-olds against a computer AI on Reversi with the difficulty set a notch above "divide by zero and then display the mathematical properties of a black hole on a pocket calculator while counting to infinity twice." We thought the game's most evil moment had to be past us.

We were wrong.

One room left, the mansion's attic. Where a summer's worth of head-splitting mind-bogglers solved would finally culminate, one puzzle that had to be easier than that stupid Reversi game. Almost finished.

The door wouldn't open. Okay...maybe we missed something. Another puzzle? Nope. We tried everything. We went back and played every puzzle, even restarted and re-saved. No attic access.

We were stumped, frustrated, and driven to extremes. That's right, we called the 1-800 tip line in the instructions. Ben and I, the guys who didn't even use the in-game hint system. We had too.

After a detailed (and expensive) conversation explaining where we were stuck, I heard a knowing sigh from the voice on the receiver. We had a defective game. A copy from a print run with a known glitch that keep the game locked from the finale. Seriously. We'd have to mail in the second disc and a copy of our proof of purchase, and they'd mail us a working disc. In four to six weeks. Seriously.

Worse, dad couldn't find the original box. We had no proof of purchase, and so we were completely out of luck. Say what you will about how online patching allows developers to kick games out the door unfinished, back then it would have kept two teenagers from building an assault robot in metal shop and destroying Virgin Interactive and most of the UK. Just kidding: my school didn't have a metal shop. I just played too much Battletech.

Years later, I bought another copy and tried to install it on our newer computer, only to be hit with DOS driver errors that kept it from booting. I wouldn't play the game again for over a decade, and I've still never gone through it again, only seeing the ending on youtube.

The game is/was truly evil.

But my hate/love experience with The 7th Guest must pale in comparison to co-creator Graeme Devine's.

Mr. Devine is truly one of my gaming developer heroes. The guy went from porting Pole Position for Atari when he was 16(!) to helping develop Quake III Arena, Doom 3, Age of Empires 3, and Halo Wars. The guy was lead designer/programmer/producer for more than 40 titles on NES, Genesis, Gameboy, PC, Amiga Commodore 64, Atari ST and standalone arcade games. If I could take anyone in gaming culture out to a steakhouse, Graeme would be at the top of the list.

He and Rob Landeros formed Trilobyte and created The 7th Guest, and became immediately successful. However, the co-founders each had different views on where to take the sequel. The story goes that Graeme walked over to the FMV filming for 11th Hour and

"There the actress stood, dressed in black tights, with a spiked black collar girdling her neck and no clothing on her upper body. In her right hand she held a silver metallic chain attached to a German shepherd. Devine walked onto the set, and as Rob Landeros remembers, "You could clearly tell he was concerned about the content."

Landeros was interested in immediately pushing the content for more adult oriented material. "I told Rob, 'This is just not a comfortable direction,'" explains Devine, who says he "thought about what I was going to tell my wife we were making at Trilobyte."

The divide between the two creators ended up bringing about the fall of the company, as detailed in Geoff Keighley's "Behind the Games" feature:

http://www.gamespot.com/f...atures/btg-tri/index.html

And what began as a promising game company on the bring of new technology dissolved from creative differences, financial mismanagement, and hubris. Not every scary game has an even scarier backstory.

So this Halloween, fire up the emulator and give Trilobyte's success a whirl.
Just remember to get a patched version, or you'll face a real horror story.


Extermination




It's October again! And that means horror gaming! While noiseredux is really going above and beyond the call of duty with his excellent blog, with an ongoing featurette for this month covering the console and handheld world of horror, I figured I'd offer him some backup with another entry on that most terrifying of genres.

Extermination has the honor of being the first survival horror title released for Sony's PlayStation 2, beating out Silent Hill 2 by several months and Resident Evil: Code Veronica's PS2 port by just two weeks with its March 8, 2001, NTSC-J release date. The title was published by Sony Computer Entertainment and created by a team of developers that included several creators of Resident Evil. Reminiscent of the genre's flagship title and games like Carrier, the game has also drawn comparisons to the films The Thing and The Abyss.




The story revolves around Dennis Riley, a Sergeant in the USMC Special Forces Recon. Riley is one of a team being sent to infiltrate Fort Stewart, a secret research base in the Antarctic which formerly housed some of the United States' nuclear stockpile. With the end of the Cold War, the installation was converted into a research & development facility. As Riley's team approaches Fort Stewart via airplane in an ice storm, they receive a distress call from the base requesting it be the target of an air strike. But before they can respond, the plane malfunctions and crash lands, spreading the marines across the base. Riley and his combat buddy Roger Grigman are then forced to sneak into the base and meet up with the team.

While the Marines in the game come off as ballsy bad asses, the dialogue ranges from decent to absolutely terrible, and the quality of voice acting fluctuates throughout. Riley's voice is particularly bad, and at times he sounds like a whiny high school kid. The subplot involving his dead friend Andrew and Andrew's girlfriend Cindy also feels tacked on and unnecessary.

Riley must navigate the facility, facing strange mutations and living water puddles with his modular SPR-4, or Special Purpose Rifle. That weapon represents one of the most interesting elements of the entire game: instead of finding new guns to use, the player instead switches out attachments on the fly, so your weapon can always suit your situation if you have the parts. And those parts range from a sniper scope to an underslung grenade launcher, a forward grip with flashlight, enemy detector, night vision scope, and much more. The player can also switch between single round and 3-round-burst firing modes.

The ammunition system is also innovative: an infinite amount of ammo is found in dispensers through the facility, but only a limited amount can be carried, based on the number of magazines Riley happens to be carrying. If you want more ammunition, find more magazines scattered throughout the base. But the dispensers will not give ammunition for the variety of modular weapons to attach to the SPR-4, so once you're out of grenade rounds, shotgun shells, napalm juice, or whatever else you're using, you're out.




Adding to the action emphasis, the game features the use of a laser target, four years before Resident Evil 4 would implement its usage. And while The Ring: Terror's Realm predates Extermination with its laser sight by slightly over six months, Extermination offers far better control. Players can aim in third person perspective, moving the pointer around until it passes over a creature, generally auto-aiming at that target. But those that want to go for more precise shots can also enter a first person perspective which doesn't feature auto-aim. Unfortunately Riley can't move when his weapon is raised, and the sensitivity is too low to make it a truly effective tactic in close corners, but it's a great means for popping enemies from far off. The game also features two knife buttons, resulting in a slash or a stab, which don't require the weapon to be raised.

While this sounds like a good design on paper, it does suffer from some serious flaws. First, enemies are bullet sponges. Though that's not so bad considering there's ultimately infinite ammunition, dispensers are few and far between. To make up for this, enemies have glowing weak points that can be hit to drop them faster. Unfortunately they were designed to be hard to hit, and the third-person auto-aim feature does not automatically target them, making it difficult to kill some of the tougher varieties of mutants at close range. Aiming with the knife can also be difficult, so slashing minor enemies at one's heels can be a pain.

The camera also doesn't help as it can't be effectively manipulated, so the player can't swing it quickly to look around the corner or see an enemy right behind him. Instead, the player must turn and then either raise their weapon or press a button to center the camera behind them, wasting precious time.




The game's health system is also interesting, though cumbersome. The player has health, based on a 100-point numerical value, and an Infection rate. Every time an enemy hits the player, their infection goes up while their health goes down. And most healing items will not lower one's infection rate. Instead, the player must use vaccines to bring down infection, and the field-use variety aren't very common. If Riley's infection rate hits 100%, his max health decreases from 100 to 60, he takes damage over time, his character model changes, he starts taking damage from sources that previously didn't hurt him, and he can only be cured by using the MTS vaccine, which can only be administered at MTS beds...so if you wander too far from one and become infected, you won't make it back.

Extermination also features an unusual save system, revolving around battery power. Forget the ink ribbons of yesteryear, save stations now require batteries, which can be recharged at special power stations similar to the ammunition dispenser. And larger batteries will be found throughout the facility, so don't sweat saving. It's also a good idea to save often, as the game doesn't allow continues. Die, and you must reload.




Extermination is a decent game with some solid ideas that never really rises to greatness. Horror fans who enjoy such titles as Resident Evil, Carrier, Dino Crisis, The Thing, or non-horror games like Syphon Filter and Metal Gear Solid will likely appreciate this game more than those looking for experiences similar to Silent Hill, Fatal Frame, or Haunting Ground. It's something I would recommend to players who have experience with the genre's big names and are looking for something more obscure. And while its ideas aren't always successful, they are interesting enough to warrant a look. Another nice perk is the game's low price tag: not including shipping, it can be found on eBay for as little as $2.

For those interested, here's the introduction to the game:







This month the Game Boy Player Land blog will be heavily focusing on the macabre. As a huge horror movie fan, I've always had a soft spot for horror-themed games. And though I've wanted to write about them in spurts all month, I thought it would make for a really fun October if I just saved all the posts up for this 1st annual Spooktacular. All month long I'll be bombarding the blog with posts relating to ghosts, goblins, witches and the like. This month on the Game Boy Player Land blog, everyday is Halloween.




The Ring: Terror's Realm




Yeah, it's been a little while since I updated this. I apologize about that. So to herald my triumphant return to discussing the joys of horror gaming, I present you with a title so horrific and so foul that I must beseech you, nay, get down on my knees and beg you never, ever, ever to even consider playing it!

No, seriously, this game is terrible. Not only do I enjoy horror, I also can enjoy a horribly made game from time to time. I believe it's something to do with an almost kitsch value to it that makes it unique and allows me to laugh at it. The Ring: Terror's Realm did its best to go above and beyond anything I had ever experienced. I have beaten the title, and I can honestly claim that it is not only a bad game, it is the WORST game I have ever played. And I own Pit-Fighter for the Super Nintendo.

But I suppose an explanation is in order. The Ring: Terror's Realm is a Dreamcast game based upon the Ringu property, albeit an extremely loose take on it. The game follows Meg Rainman as she starts work at the Center for Disease Control following the death of her boyfriend Robert, who was also a CDC employee. Once at work, she begins exploring and investigating a strange computer program called RING, which apparently leads her into a strange and horrific virtual world where mankind battles it out in abandoned buildings against strange monsters.




I'm sorry, did I say monsters? I mean gorillas, cat things, and strange goblin-looking critters of various colors. And when I say abandoned buildings, I mean the CDC building. Yes, that is a bit of a spoiler, but you don't really want to play this game, so don't worry about it. The monsters don't really do much beyond running up and attacking you, which they have a nasty habit of doing at a rate that will prevent you from getting a round off if they get too close. They also randomly float in the air and drop down on top of you...I think that was more of a bug that never got resolved when the game was created. At least I hope it was.

To fight these critters, Meg has an arsenal of various weapons she will acquire, all fitted with laser sights, so you can aim at critters across the room, if you can see them with the fixed cameras and if they're standing upright. Perhaps the greatest point in the game's favor, at least in my opinion, is that Meg's also not a total pushover. She can fight while unarmed, knocking the monsters away or kicking them, which is especially useful on the cat creatures.

And then there's the graphics...




...but I won't be too critical of them. I feel its appearance is out of place for a Dreamcast title, but we are retro gamers. Games don't have to look spectacular for us to enjoy them. Just understand that people look blocky and move in unnatural means, and the textures are bland and repetitive. And creature movement isn't any better. There are some nifty mechanics with enemies having a difficult time detecting you in the dark, but it rarely comes into play.

As for the sound, there's only a handful of musical tracks, and these usually consist of five, maybe six notes in a sequence before repeating. It quickly becomes nauseatingly repetitive, and the creature sounds feel off. The voice acting is also some of the absolute worst, with the random friend who appears in the intro video earning my choice as the worst actor ever. The only saving grace is the sound at the starting menu of the game, where confirmations reward the player with the most satisfying squishing sounds I've ever heard. I broke into peals of laughter every time I heard them.




And finally there's the story exposition. Or the lack thereof.

You will need a guide for this game, or a lot of free time, because very rarely are you told what you are supposed to do next. Characters sometimes speak in broken English and conversation always comes off as stilted and disjointed. There's also little in the way of true character development, and most seems to be there solely to fill a stereotype or perform a nameless role. Characters will sometimes fly off the handle for no real reason in an unexpected emotional outburst. It makes for some tough going.




If you're really interested in seeing some gameplay, here's a video. You'll have to skip to about the 1:00 minute mark to get past their intro, but if you want a good laugh, check it out:






Echo Night: Beyond




Since last week I went with a very well known title in horror gaming, I figured I'd go for something a little bit more obscure, and a bit more mellow. In fact, this odd futuristic ghost story is more sorrowful than anything else. That doesn't mean it's without it's freakier moments, but the gameplay in this title doesn't have all the big action sequences of other titles. It's also the third in the Echo Night series, so if you're familiar with those, you should know what to expect.

In Echo Night: Beyond, you play Richard Osmond, a passenger on a space shuttle heading to a small lunar base. His fiance, Claudia, lives there, and it's their intention to marry once he arrives. But things don't go according to plan. His shuttle crash lands, colliding with the very place you're trying to get. Richard awakens to find himself alone in the wrecked shuttle. He decides to grab a spacesuit and enter the base to find Claudia.

Unfortunately for Richard, it appears everyone inside the base is dead, the power is out, and ghosts are wandering the halls. To progress in the story, you'll have to find various items and appease the wandering spirits so that their souls get released from this mortal coil. To do this, you'll have to talk to them, which is a bit unsettling as they tend to fade in and out depending on how close you are. There's also lots of backtracking in the game, which can become annoying, though much of the game takes place around a central junction, so nothing is ever terribly far away.




So, you're wandering in the dark, there are corpses everywhere, and their ghosts are wandering around. Could it get worse? Well yes, actually. You see, there's a bizarre mist that has spread throughout the base, making ghosts that inhabit it hostile, and if they get near you for long enough, your heart rate will spike and you'll go into cardiac arrest. This means two things: every encounter can be fatal fast, and your only options are to run away. There's no camera to fight with, no proton packs, no nothing. Instead, you have to sneak past them and pray one doesn't find you.

Also, the game's first person view really adds to the tension here, because these ghosts just have to be near you. You don't have to see them, and likely you won't: as your heart rates goes up, your vision blacks out. It can be a harrowing experience to enter a room with one and suddenly scramble for the door, only to realize you can hardly see where you're going. And if you do see it, well...some of these things get downright creepy.

Still, ghosts register on film, so you can use the vast network of security cameras to watch their patterns and discover their routes, since most of them follow set paths. Note I said most: there's one ghost in particular that will stalk you throughout the game, and he knows when you're using a security camera. Whenever you look at him he's got a nasty habit of looking back at you.




And then there's the atmosphere: you'll spend a good chunk of the game wandering around with just a flashlight, though it's not as bad as when you wander outside in my opinion. Once outside, there's little gravity so you jump really far, and the lighting gets a bit odd. The first time outside, I nearly threw myself off a cliff into a crater. To make matters worse, there are quite a few jumping puzzles while outside, and you do still have to look out for spirits.

The lack of action might bother some players, so this game definitely isn't meant for everyone. But if you're a fan of the old point-and-click adventure gameplay or enjoyed titles like Penumbra or other first person horror games, such as Juggernaut, D, or Hellnight, this may be right up your alley. And as an added bonus, it saw release in all three major regions, so getting it shouldn't be too difficult. Just be aware that in Japan it's known as Nebula: Echo Night.




Here's the intro for you:






You know, I'm playing through Metroid Fusion for the first time in years and it just hit me-- this is a survival/horror game.

That's right I said it. I don't really know how I didn't realize this. Perhaps it was because that strays so far from people's perception of what Metroid games are 'supposed to be' that they are blinded from seeing what the individual games attempt to be. Take Metroid 2 for example. It is constantly panned for not being like Metroid or Super Metroid. It does it's own thing and people say it doesn't have the Metroid feel. It's kind of funny considering that belief has existed wayyyy before the release of Prime/Fusion etc. Was there ever a set pattern for what the Metroid games are supposed to be?

Not really. The main reason I can think of that people call Metroid 2 and Fusion radical is because they aren't like Super Metroid which is in many peoples' opinion one of the best game ever. Therefore people expect the newer releases to follow suit and attempt to emulate it's success.

And here is where Fusion comes in. It doesn't emulate Super Metroid, and like Metroid 2 it is it's own breed. Because people wanted it to be like Super Metroid or because they had this false perception of what the series 'should be' (me included), they missed what the game really was-- it was a freaking survival horror game.

Am I going mad? Not at all. The story starts out with Samus investigating an explosion on a space station after nearly dying due to a parasite attack which has rendered her extremely weak and without any weapons. From there she must stop the X parasites from inhabiting the other sectors of the research station and overrunning the place.

But then it becomes known that the X parasites are smart and out to kill her. One has mimicked her at full power (the SA-X) while the others begin destroying the download stations so she can't become more powerful to fight them. Pretty much the game turns into Samus fighting for her survival while avoiding the SA-X which is actively hunting her. ADAM (the computer) constantly informs her of her chance of survival (consistently low) and is doing as much in his power to help her survive as he can, all the while trying to have her save the station from destruction.

But really... the majority of the game is Samus running from the SA-X in an attempt to survive and become powerful enough to confront the thing. There are instances where Samus might encounter it and have to run otherwise she'd die instantly. There are instances when the X parasites infiltrate other sectors in an attempt to stop Samus from obtaining upgrades. Often times you have to disobey ADAM in order to avoid being killed by the SA-X.

The game is linear, but this is because Samus only has so many options as to where to go. The download stations available for her upgrades are the ones which the X haven't destroyed, the paths she takes throughout the station are intended to help her flee from her pursuers, and pretty much as ADAM says himself 'survival is your main goal'.

I can't really do justice to this aspect of the game as much as I'd like to. I'm sure if you played the game again and really stopped to think about what is occurring story wise and even gameplay wise (such as where you are exploring and why), you'd realize that the majority of the game focuses on Samus' survival. The other major aspects are slowly unfolded through her attempts at surviving, similar to the way the story in any other survival horror game unfolds.

Comments, criticisms, and flaming all welcome.



Database Search
---
Site Statistics
---
Total Games:

132516

Total Hardware:

9559

Total Scans:

168909

Total Screenshots:

91939

[More Stats]
Our Friends
---
Updated Entries
---

(Xbox)
---

(Xbox)
---

(2600)
---

(MULTI)
---

(PS4)
---

(TV)
---

(TV)
---

(TV)
Updated Collections
---
New Forum Topics
---
New on the Blogs
---
Nielsen's Favorite Articles
---