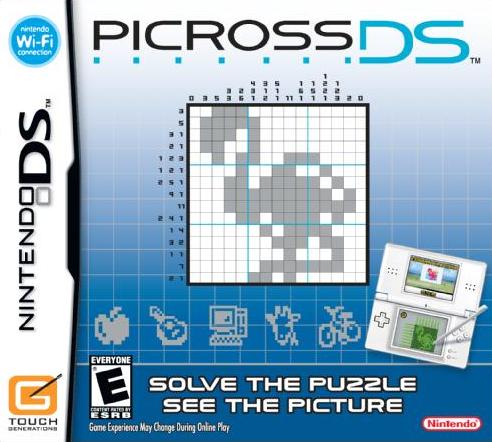 Nintendo has finally added some downloadable content to its DS puzzler,
Picross DS
. The puzzle packs, released for free over the Nintendo Wi-Fi Connection service, are a collection of 20 puzzles split up into two packs. Both of the packs are comprised of puzzles from Nintendo's only other Picross game that has come out in North America,
Mario's Picross
for the original Game Boy. The puzzles can be downloaded for free by going to Nintendo Wi-Fi Connection on the main menu of Picross DS, selecting Community, and Classic Puzzles.
I am an extreme Picross DS addict, and I have been waiting for at least three weeks for Nintendo to upload some puzzles. I haven't completed every puzzle that is included with the game yet, but it is nice to know that I have 20 more puzzles waiting for me when I am done.
If you haven't picked up Picross DS yet, then shame on you. It's one of the greatest puzzle games to ever grace Nintendo's little dual screen portable, and it will only cost you $20 new. If you have it already or do get it in the future, add me as a friend and let me know your friend code, so we can exchange puzzles and play each other online! My friend code can be found on my collection profile page.