We interrupt your regularly scheduled program to bring you the February 2019 edition of the
RF Generation's Site News
! In this issue, we would like to update you on our site Donation Drive, announce our March 2019 community playthrough title, unveil the next game for our site shoot 'em up club, check in on our 2019 NES Site Challenge, and of course, thank those members who sent in submissions to our site and registered approvals last month. Thanks for keeping it on Channel 3!
REMEMBER: If you have any news about upcoming events or topics that you think the site needs to hear about, please PM singlebanana and put "RFG Site News" in the subject line. Who knows, maybe your news will make our front page!
---------------------------------------------------------------------------------------------------------
2019 SITE DONATION DRIVE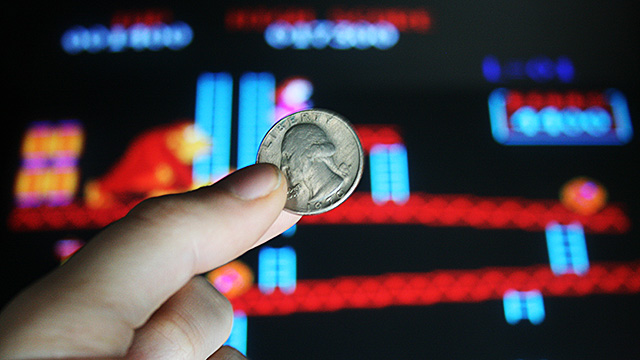 On February 1st, we started our annual donation drive here at RF Generation and the results have been very positive. So far we have collected $378.00 and are right on track at 25% of our total goal of $1500.00, but there is still a long way to go. We are asking that you donate what you can to keep our site running for another year. We will be taking donations throughout the month of February in an attempt to once again reach our funding goal. To donate via PayPal, simply follow this link:
http://www.rfgeneration.c...m/index.php?action=paypal
As in years past, there will be a raffle with several lots of nice prizes. For every $10 that you donate, your name will be entered into the drawing. Winners will select the lot of their choosing based on draw order. So far, we have 9 prize lots available for our donors to win! You can learn more about raffle rules and view a listing of the prize lots
HERE
.
A BIG thanks to those who have donated so far:
slackur
Bear78
gamereviewgod
Razor Knuckles
NMErickson
Robot Willie
NES_Rules
Undergarmentality
nsqueen119
Silent Scythe
starfox387
socialiste
faldor
neostryder
ugr
Thank you for your support!
---------------------------------------------------------------------------------------------------------
MARCH 2019 COMMUNITY PLAYTHROUGH
Join singlebanana and GrayGhost81, as they play and discuss the first game in one of the most popular RPG series to date.
Dragon Warrior
, or
Dragon Quest
in Japan, is one of the earliest, true RPG titles and was Nintendo's test market for bringing RPGs to the West. We are eager to hear how this game affected many of our errr......"more seasoned" members and how those late to the game feel about the series. Does the game hold up? And what features of this title still exist and have influenced the RPGs of today?
In
Dragon Warrior
, you play as the "hero" sent on a quest by King Lorik to save the kingdom by retrieving the Balls of Light from the evil Dragonlord. Your quest is filled with smaller goals along the way, which reveal ancient artifacts and legendary weapons and armor. As you progress through the game and earn experience, you are able to defeat stronger enemies and venture to lands far beyond Tantegel Castle. Enemies randomly appear one-at-a-time as you move about the overworld and through dungeons. You must defeat them with your weapons, or with the menagerie of spells you learn as you increase your level. Do you have what it takes to grind out this NES classic with us in March, or will the kingdom fall at the hands of the Dragonlord?
We hope that you are as excited about this pick as we are, so be sure to grab yourself a copy of the game before the month begins! Also, please join in our discussion of the game by signing up on our
Dragon Warrior
thread located
HERE
.
---------------------------------------------------------------------------------------------------------
RF GENERATION SHMUP CLUB - MARCH 2019
Get ready for insane bullet hell action, with the March selection for the RF Generation Shmup Club! We'll be taking a look at our very first "danmaku" game, otherwise known as the "bullet hell" variety of shoot-em-ups. Often considered to be the hardest segment of shooting games out there, danmaku shmups were initially kicked off with the final Toaplan title, Batsugun, and popularized by now-legendary Japanese developers, CAVE. With many indie developers having been influenced by Japan's masters of bullet hell style, it was only a matter of time before we began to see independent games take on the CAVE juggernaut with new takes on the formulas laid out by DoDonPachi, Ketsui, and Mushihimesama. Enter indie developer Yotsubane, and their highly lauded title,
Crimzon Clover
.
Initially released in 2011 on PC, the game later received a version for the NESiCAxLive arcade platform just 2 years later. The game saw a worldwide release on Steam and GOG toward the end of 2014, with the updated PC version having been re-titled
Crimzon Clover: World Ignition
. Taking a page from not only the CAVE school of design, but also calling upon earlier titles with lock-on mechanics, such as RayForce or Soukyugurentai Otokuyo, aka Terra Diver, the game employs a lock-on system, where you can create a field around your ship, and target enemies that come into proximity with you. This factors into the scoring multiplier system, and is a key mechanic in the game. The other key mechanic is the "Break" system. As you play the game, the Break gauge fills up. When activated via a bomb, your ship has temporary invincibility, your firepower is increased, and your score multiplier is higher. It also means your Break meter will fill back up faster, giving you the ability to stack up for a Double Break. It all adds up to an interesting scoring system, and game mechanics that give this vertical scrolling shooter a unique flair. Come join us in March, as we take on this PC shoot-em-up!
----------------------------------------------------------------------------------------------------------
2019 NES CHALLENGE STEAM ROLLING ALONG!!
The 2019 RF Generation NES Challenge got off to a blistering start in January. The monthly goal was to complete 100 NES titles, but because this goal was shattered rather quickly, the goal was stretched to 150. I am happy to report that in the month of January, exactly 150 games were laid to waste by members of our community! As a side goal, participants were also encouraged to play and defeat a game that they had never attempted before. This lead to some fantastic conversations on our community
THREAD
about games that were fun experiences, and even some that were duds. Congratulations on reaching our milestone for January and thanks to all of our members who participated in this endeavor last month.
This month, there will be no rest for our weary participants as we attempt to knock off 100 more NES titles and raise our beaten total to 250 games. This month, our focus is on sports titles and participants are allowed to claim two games, as long as one of the games pertains to sports. To date, we have knocked out several more games for a total of 174!
Please remember that this site challenge is open to all members, new and old alike, so if you have any friends to love NES games, encourage them to join the site for free and play along. We hope to finish every game in the NES library before the end of 2019.
----------------------------------------------------------------------------------------------------------
JANUARY 2019 THANK YOU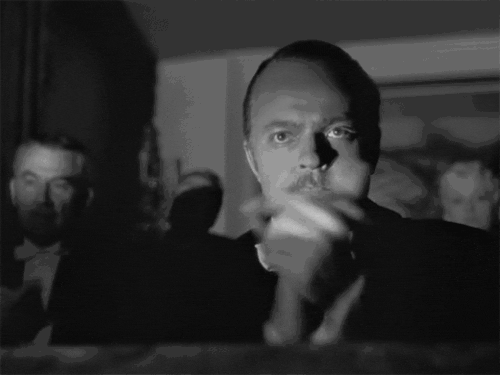 In January, site members contributed a total of
1,099
submissions to our database! Of these additions,
1,062
were game submissions and
37
were related to hardware items. Of this total,
463
contributions were new images and
448
of these images were game submissions. A big thanks to all who submitted items to our database and to those who reviewed them all for the month of January! We appreciate your efforts in making our database and community a great tool for our users.
Our top submitters (those with a minimum of 50) for January 2019 were:
Schlibby 291
monkees19 112
Fleabitten 95
Raidou 92
Bear78 59
toze3 59
Black Lotus 52
sharp 49
Thanks for another great month!
Top approvers for the month included:
Raidou 278
Schlibby 100
Fleabitten 78
Duke.Togo 38
ApolloBoy 22
Great work everyone!