During Capcom's Bionic Commando "Top Secret" podcast, the series creator Keiji Inafune said that he has yet to hear from Nintendo about involving the Mega Man series in Smash Bros. He says: "Well, I really do love Super Smash Brothers. It's a great series-but, Nintendo hasn't asked me yet if they can use Mega Man in their game. I'm still waiting-we have a little bit of time left, it's not coming out for another few months. They might get around to asking us if we'd like to put Mega Man in Super Smash Brothers. Maybe if somebody from Nintendo is listening to this podcast, they'll give me a call." There is still time Nintendo! Give them a call!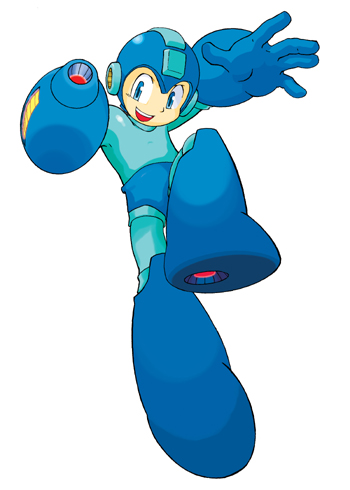 [

IMAGE

]

Recent Entries

Black Mirror Episode Review - Playtest (8/20/2018)
The Budget Wall - Explanation, Nostalgia, and Ending (8/18/2018)
The People of RF Generation - Addicted (8/16/2018)
Thoughts On The Upkeep of Retro Game Collecting (8/14/2018)
Zoda's Revenge: StarTropics II (8/12/2018)




Would have been a fitting announcement for Mega Man's 20th anniversary if they had.

How I wish for Mega Man to be in brawl. Definitely my favorite series of the NES era, even more so than Mario. Still waiting for Ness, too. I need the character that I've played as for the last two iterations.

As much as I know Nes fans hate to hear this, there is still Lucas,

Login or register to comment
It appears as though you are not a member of our site, or are not logged in.
It appears as though you can not comment currently. Becoming able to comment though is easy! All you need to do is register for the site! Not only will you be able to access any other site features including the forum and collection tools. If you are a registered user and just need to login then you can do so here.

Comment! It's easy, thoughtful, and who knows you might just enjoy it!
Database Search
---
Site Statistics
---
Total Games:

125140

Total Hardware:

9120

Total Scans:

160363

Total Screenshots:

91836

[More Stats]
Our Friends
---
Updated Entries
---

(Wii)
---

(PS4)
---

(PS4)
---

(PS4)
---

(X360)
---

(Wii)
---

(Wii)
---

(NES)
Updated Collections
---
New Forum Topics
---
New on the Blogs
---
Nielsen's Favorite Articles
---