---

Posted on Sep 24th 2007 at 03:52:38 PM by (

Mezmoron

)

Posted under

Site News

,

Amplitude

,

Elite Beat Agents

,

PS3 Bluetooth Headset

,

Tretiy

,

Playstation 2

,

PS2

,

Playstation 3

,

PS3

,

Nintendo DS

,

NDS


This week we are taking a look at the Music and Rhythm genre. Our featured game for the week is Amplitude for the Playstation 2. This is a very unique game that has a ton of replay value. You are basically a DJ that takes the layers of songs (Vocals, Guitar, Bass, Drums, etc.) and puts them together to make the track. It is a fast paced game that relys on your musical ear and rhythm.

The image that we are featuring is from the Nintendo DS game, Elite Beat Agents. This is undoubtedly one of the best Nintendo DS games to date. It is basically like DDR in your hands! Don't believe me? Try it!

Our featured hardware is the Playstation 3 Bluetooth headset. This little product retails for a modest $49.99 and will also work with any cell phone out there that is Bluetooth compatible. This is obviously used for online communications. Now sure, your current bluetooth headset will work with the PS3, but the red and black colors really set this one apart.

The collection that we are featuring is from Tretiy. Now, he may have a small collection, but he has goals, which I like. Take a look at his collection page to see what he has in mind for the future. I think it's great that he has found a home here!

Well, that's it folks. Until next week, keep it tuned in to channel 3 here at RFG!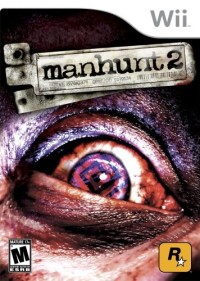 In a completely unsurprising move, Rockstar has edited their latest offering, Manhunt 2, down to M standards. Along with the M rating comes the usual content descriptors that Rockstar gets for their games: Blood and Gore, Intense Violence, Strong Language, Strong Sexual Content and Use of Drugs.

In the press release, Captain Obvious (aka Strauss Zelnick, Chairman of Take-Two) stated the obvious: "Manhunt 2 is an extraordinary game, and we eagerly anticipate its release in North America." As opposed to "Manhunt 2 is a horrible game and we dread it's impending release in North America."

There is no word from Rockstar on what exactly got cut from the game so it could receive a Mature rating. I think it would be interesting to find out what they cut, or maybe even have a release of the unedited version on PC where AO titles are allowed.

The edited game is currently slated for an October 31st launch on Wii, Playastion 2, and PSP in North America. Rockstar has not stated a release date for other regions around the world as of yet.




---

Posted on Aug 14th 2007 at 12:17:39 AM by (

Mezmoron

)

Posted under

Site News

,

Ninja

,

Ninja Gaiden

,

Ninja Gaiden Sigma

,

Playstation 3

,

PS3

,

Ryu Hayabusa

,

Playstation 2

,

PS2

,

Gran Turismo 3

,

GT3


Well, I did it. I broke down and got myself a PS3. Bad idea? I don't think so. The first game I played has captivated me! That's why this week's featured game is based on this game.

Ninja Gaiden Sigma is one of Playstation 3's saving graces. While not a game that will sell a system, it is a game that shows some of what the hardware can do. The camera work is wonderful, the voice acting is wonderful, and the controls are wonderful. That makes this game, well, wonderful! I love being able to run along walls, run on water, and heck, even cut off some guy's head! Check this game out, you won't be disappointed.

The featured image is for Ninja Gaiden for the Nintendo NES. This game is one of the games a lot of folk remember from their childhood. Everyone remembers the boss when they first see him. All of the ninja classic items were found in this title, including throwing stars and katanas. Take a look at it again. You'll be surprised at how much you remember!

Our featured hardware is the Playstation 2 GTA3 pack. This was a great buy for racing fans and non-racing fans alike. Not only did you get a PS2 system, which some argue is the greatest thing since sliced bread, you also got one of the most realistic racing sims ever made.

Lastly, our featured collection belongs to Silent_shadow. This collection is full of games. Lots of Sega, Nintendo, and Microsoft games! Take a look!

Well, that's it folks! Have any suggestions on what you'd like to see featured? Send me a message or an email! Maybe I can get my hands on it and get it on the main page! Check out the featured thread and leave some comments! And always, keep it tuned in to channel 3!



Fresh out of Comic Con 07, comes a sneak peek at Capcom's new Phoenix Wright inspired attorney game based on the hit Adult Swim show, Harvey Birdman: Attorney At Law. The game comes out this fall for Sony's Playstation 2 and PSP systems.



I remember when I first heard about the game this past spring, I was worried about how it will turn out, but I think all my concerns have been erased by this gameplay demo. The graphics are flat and 2D, the voice actors are there (oh dear God let Stephen Colbert be in the game), and it's funny. Of course, the cameo of Guile of Street Fighter 2 fame in the jury in that clip sealed the deal for me. I'm so buying this game on release day...and Aqua Teen Hunger Forice Zombie Ninja Pro-Am.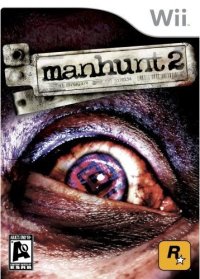 Rockstar's latest has joined the ranks of Thrill Kill, Leisure Suit Larry: Magna Cum Laude Uncut and Uncensored, Grand Theft Auto: San Andreas (the first version), Fahrenheit: Indigo Prophecy: Director's Cut, and Playboy the Mansion: Private Party. Like these games, Manhunt 2 has received the ESRB's highest content rating, AO (Adults Only).

Now, Rockstar has to make a very important decision concerning their game. They can either release the game with the AO rating and risk not having the game sold at stores like Target or Wal-Mart, appeal the AO rating, or edit the game and resubmit it. A representative for Rockstar told Kotaku that they have not made a decision yet, and are considering all the options to get this game released.

This is the second big blow to the game today. Earlier on in the day, RF Generation forum member, James, reported to us that the BBFC rejected Manhunt 2, which means that it cannot be released in the UK and Ireland. Here is a link to James' thread on our message board.

Obviously, Rockstar and Take 2 are in a very tough place right now. Their game was banned in the UK and Ireland, and is not going to be sold at the biggest retailers in the USA. My advice for Rockstar: release the AO version of the game to retailers that will accept it, and give the rest of them a cut down M rated version of the game. That way, the creator's original vision will be available to those who search it out, and if you can't find it, you can just as easily buy the edited version. This practice is used very often with DVD movies. They will released the normal movie as seen in theaters, and an unrated version that would have gotten the movie an NC-17 rating.

Manhunt 2 is currently slated for a July 9th release on Playstation 2, Nintendo Wii, and PSP.

Sources:
http://kotaku.com/gaming/...ed-adults-only-270337.php
http://kotaku.com/gaming/...manhunt-rating-270371.php



Database Search
---
Site Statistics
---
Total Games:

129469

Total Hardware:

9315

Total Scans:

163057

Total Screenshots:

91884

[More Stats]
Our Friends
---
Updated Entries
---

(PS3)
---

(PS3)
---

(PS3)
---

(PC)
---

(32X)
---

(eShop)
---

(eShop)
---

(eShop)
Updated Collections
---
New Forum Topics
---
New on the Blogs
---
Nielsen's Favorite Articles
---