We interrupt your regularly scheduled program to bring you the September 2019 edition of the RF Generation's Site News! In this issue, we will announce our spooktacular October 2019 community playthrough title, unveil the next game for our site shoot 'em up club, promote our annual Pain Yourself With Submissions Contest (yes PRIZES!), notify members regarding a small change to our datebase, and of course, thank those members who sent in submissions to our site and registered approvals last month. Thanks for keeping it on Channel 3!

REMEMBER: If you have any news about upcoming events or topics that you think the site needs to hear about, please PM singlebanana and put "RFG Site News" in the subject line. Who knows, maybe your news will make our front page!


Continue reading All Our News Are Belong To You: September 2019 Edition




This is just a reminder that our annual Pain Yourself With Submissions Contest kicked off on September 1st and will run until September 30th. During this time, we ask that you make as many submissions as humanly possible. Our dedicated database staff will review the absurd amount of submissions, and at the end of it all, one of you gets a super sweet prize package, which includes your choice of $60 worth of gaming goodness. Essentially, you win a shopping spree (not to exceed $60 and items have to be game related) on GameGavel, eBay, or Amazon, and we pick up the tab. Of course, you'll also be the coolest kid in town as you strut around in your new, official RF Generation Ringer T-shirt!

**Click on the "Continue Reading" link for a breakdown of the contest rules**


Continue reading Submissions, Prizes & Pain...OH MY!




In episode 54, Shawn (GrayGhost81) and Rich (singlebanana) are joined by special guest, Collectorcast and RFGen's own, Crabmaster2000 (Kelsy) to discuss TellTale Games, Batman: The TellTale Series. Listen to the guys discuss their favorite memories of the Caped Crusader and do a play-by-play analysis of each major event in the game. The hosts share all the answers to our social media question, "Who is your favorite Batman villain and why?" and also give you their picks. In our news feature, you will definitely not want to miss the guys picks for what would be their essential games that they would include in the recently-announced Playstation Classic. All of this, and of course ConcertCast shows and ticket woes, in the newest episode of the RF Generation Playcast. Check it out!

As always, we are happy to hear your thoughts on this game on our discussion page (linked below). We will respond to your comments and are always happy to discuss the game more. We hope you enjoy our show. Please be sure to rate and write a review of the show on iTunes to help us increase our listenership. Thanks for the listen!

Episode 54 discussion thread: http://www.rfgeneration.c...m/index.php?topic=18851.0

Get the show on Podbean: http://www.rfgplaycast.com/
On iTunes: https://itunes.apple.com/...ion-playcast/id1038953364
On Stitcher: http://www.stitcher.com/p...ation-playcast?refid=stpr
And follow us on Facebook: https://www.facebook.com/rfgenplaythroughs
And on Twitter: @thesinglebanana, @MrShawnGray & @RFGPlayCast


Continue reading Episode 54 - RF Generation Playcast




We interrupt your regularly scheduled program to bring you September 2018's edition of RF Generation's Site News! In this issue, we announce our October 2018 community playthrough title, unveil the next game for our site shoot 'em up club, reveal the winner of our annual Pain Yourself With Submissions Contest, and of course, thank those members who sent in submissions to our site and registered approvals last month. Thanks for keeping it on Channel 3!

REMEMBER: If you have any news about upcoming events or topics that you think the site needs to hear about, please PM singlebanana and put "RFG Site News" in the subject line. Who knows, maybe your news will make our front page!


Continue reading All Our News Are Belong To You: September 2018 Edition




This month, hosts Rich (singlebanana) and Shawn (GrayGhost81) discuss their first playthrough together on the Playstation 4, Team Ico's heavily anticipated effort, The Last Guardian. In this episode, we discuss the game's funky mechanics, its story, the art style, music, and its AI. What are our host's thoughts on the game's ending? Was Shawn able to set aside his snuggly feels for his pets while creating a relationship with Trico? And is Rich the worst father ever for allowing his kids to watch him play this game? The answers to these questions and many more in this month's episode of the RF Generation Playcast. You won't want to miss it!

As always, we are happy to hear your thoughts on this game on our discussion page (linked below). We will respond to your comments and are always happy to discuss the game more. We hope you enjoy our show. Please be sure to rate and write a review of the show on iTunes to help us increase our listenership. Thanks for the listen!

Episode 42 discussion thread: http://www.rfgeneration.c...m/index.php?topic=18300.0

Get the show on Podbean: http://www.rfgplaycast.com/
On iTunes: https://itunes.apple.com/...ion-playcast/id1038953364
On Stitcher: http://www.stitcher.com/p...ation-playcast?refid=stpr
And follow us on Facebook: https://www.facebook.com/rfgenplaythroughs
And on Twitter: @thesinglebanana, @MrShawnGray & @RFGPlayCast


Continue reading Episode 42 - RF Generation Playcast



---

Posted on Oct 13th 2016 at 08:00:00 AM by (

singlebanana

)

Posted under

Playcast

,

Lego Batman 2

,

playthrough

,

September

,

2016

,

PS3

,

DS

,

3DS

,

Vita

,

PC

,

360

Join RF Generation Playcast hosts, Rich (singlebanana) and Shawn (GrayGhost81), as they discuss the September playthrough of Lego Batman 2: DC Super Heroes. In this episode, we discuss our history with Lego video games, our childhood love of Lego and Batman, the ins and outs of the gameplay, and the differences in the handheld and home console versions. How does this game differ from other games in the Lego franchise? Is this rather cheap title worth your time as a fan/non-fan of in-game collectables? You won't want to miss this episode of the RFG Playcast!

As always, we are happy to hear your thoughts on this games on our discussion page (linked below). We will respond to your comments and are always happy to discuss these games more. We hope you enjoy our show. Please be sure to rate and write a review of the show on iTunes to help us increase our listenership. Thanks for the listen!

Episode 30 discussion thread: http://www.rfgeneration.c...m/index.php?topic=17473.0

Get the show on Podbean: http://rfgenplaycast.podbean.com/
On iTunes: https://itunes.apple.com/...ion-playcast/id1038953364
On YouTube: https://www.youtube.com/w...Dkrxz-LQ&feature=youtu.be
On Stitcher: http://www.stitcher.com/p...ation-playcast?refid=stpr
And follow us on Facebook: https://www.facebook.com/rfgenplaythroughs
And Twitter: https://twitter.com/RFGPlayCast


Continue reading Episode 30 - RF Generation Playcast




As I write this, I am sitting in from of my computer "zombified" after having stood in front of my office scanner for 2+ hours as it gobbled page after countless page as I watched the multicolored LEDs flicker across the display. I would have gone mad by now if it weren't for the sheer joy that awaits me on the horizon when I punch that clock at the end of the day. That's right friends, by the time you read this, I will have flown to Connecticut, gone to RWX, and will probably still be sleeping after a long night of gaming with some other radical dudes who attended the convention this year. But right now I'm simply tired, beaten down, disheveled, tired, and did I mention I was tired? Speaking of "tireless" efforts, look no further than the submissions for the month of September!

Last last month, we increased our July effort of 5,272 submissions, to 5,867 submissions! That's awesome right, how could we possible top that number.....well, we did. In September, there were a total of 6,480 submissions!!! Once again, this is a monsterous feat and we appreciate all of you who contributed to this effort. The submissions for September included 6,363 game submissions (4,342 of which were images) and 117 hardware submissions. Top contributors for the month of August include:

Our top submitters (those with a minimum of 100) for August were:
FatherJack 5,009 (Really, you just had to tack on 9 more...)
Schlibby 400 (Fantastic work again!!)
Nintoad 312 (another impressive contribution!)
Sauza12 171 (ole reliable Suaza, nice work!)

Thanks for another great month guys!!!

Top approvers for the month included:
Shadow Kisuragi 886
Tynstar 161
Flee 84

Great work all, please keep those submissions coming! Thanks to everyone who submitted or approved submissions this month. Have a great October!


ANNOUNCEMENT!!!

**Before, we get too far into our game announcement, the RF Generation Playcast has some other exciting news for our loyal listeners. Around the middle of September, we will be moving our hosting services from Podomatic to PodBean. With Podomatic's service, we have always been confined to a specific storage and bandwidth limitation. Once we neared our storage capacity, we had to start deleting old episodes every month, which also removed them from iTunes and Stitcher. For a lower cost, PodBean allows us to house all of our episodes and maintain full download capabilities from their site, as well as our RSS feed affiliates (iTunes & Stitcher). Once we compared our options, the move was kind of no-brainer. We have already uploaded all of our episodes to PodBean and created a working homepage at http://rfgenplaycast.podbean.com/, so please go ahead and check it out!

If you subscribe to use on Podomatic, iTunes, or Stitcher, please note that our next episode (which will be released at the beginning of September) will be our last episode released on Podomatic. You will need to resubscribe once we change our RSS feed. This will occur toward the middle of September and we will be sure to notify you on the RF Generation forums and homepage. Thanks for listening, and we hope that this move will only enhance your listening experience.**



AND NOW BACK TO YOUR REGULARLY SCHEDULED PROGRAM....

-------------------------------------------------------------------------------------------------------------------------------------




With the month of August nearly half over, we continue to struggle through the rugged platforming of Little Nemo: The Dream Master and a few of us are wading through the tumultuous sands of Dubai in Spec Ops: The Line. Get ready to plow through some other great titles this September, and join GrayGhost81 as he moves to the retro side with playthrough veteran, Fleach, to host the Konami PSX classic, Metal Gear Solid (PSX/PSN/PS2/PS3/360/PC). Likewise, retro host singlebanana takes a walk on the wild side with games buster, Disposed Hero, and hosts next month's modern playthrough, Indigo Prophecy (PS2/XBox/Steam).


Continue reading Retro & Modern Playthroughs: September - December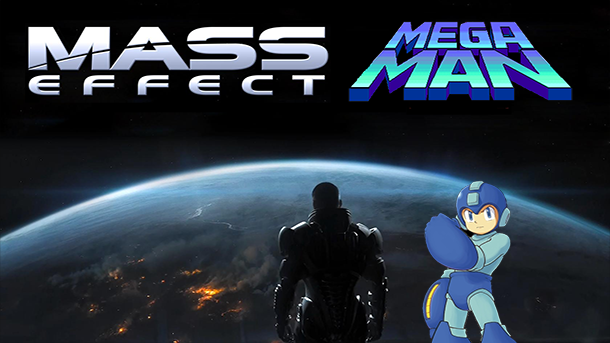 In May, we continue to rack our brains with some early RPG tactical warfare in Shining Force and we're still cutely platforming our way through Dreamland strand-by-strand in Kirby's Epic Yarn. This June, join Disposed Hero and singlebanana as we ratchet up the action with the Capcom classics, Mega Man 2 & 3 (NES/3DSVC & the Mega Man Anniversary Collection for GC/PS2/XBox) for the retro playthrough. On the modern side, fill your hands for an all out assault to save the galaxy in the original Mass Effect (360/PS3/PSN/Steam/PC) with your hosts Fleach and GrayGhost81.


Continue reading Retro & Modern Playthroughs: June - September




Join RFGeneration Community Playthrough hosts, Rich (singlebanana), Jamie (techwizard), Floyd (Fleach), and Shawn (GrayGhost81) as we discuss September's retro and modern playthroughs. In this episode, we discuss one of the greatest RPGs ever released on the PSX, Suikoden II and the fantastic and awe-inspiring, puzzle platformer, Ico. During the Suikoden II segment, host Grayghost81 is once again joined by Suikoden series enthusiast and RFGeneration member, SirPsycho. Enjoy!

Episode 6 discussion thread: http://www.rfgeneration.c...x.php?topic=14621.new#new

Get the show on Podomatic: http://rfgenplaythroughs.podomatic.com/
On iTunes: https://itunes.apple.com/...27459?mt=2&ign-mpt=uo%3D4
On YouTube:
And follow us on Facebook: https://www.facebook.com/rfgenplaythroughs
And Twitter: https://twitter.com/rfgplaythroughs

Show Notes:
Introduction - 0:00:15
Suikoden II - 0:01:50
Ico - 0:49:44
Conclusion - 2:47:48

Music:
Opening/Closing theme by Cameron Johnson of Atma Weapon - http://atmaweaponnc.bandcamp.com/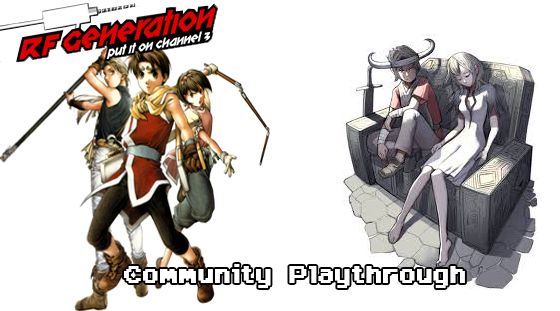 Next month, the RFGeneration Playthrough Group attempts to conquer the "sequels" to our June playthoughs. If you've been following the Community Playtrough threads, it should be no surprise as to what these titles are.


Continue reading September 2014 RFGeneration Community Playthroughs



Database Search
---
Site Statistics
---
Total Games:

132516

Total Hardware:

9559

Total Scans:

168909

Total Screenshots:

91939

[More Stats]
Our Friends
---
Updated Entries
---

(Xbox)
---

(Xbox)
---

(2600)
---

(MULTI)
---

(PS4)
---

(TV)
---

(TV)
---

(TV)
Updated Collections
---
New Forum Topics
---
New on the Blogs
---
Nielsen's Favorite Articles
---