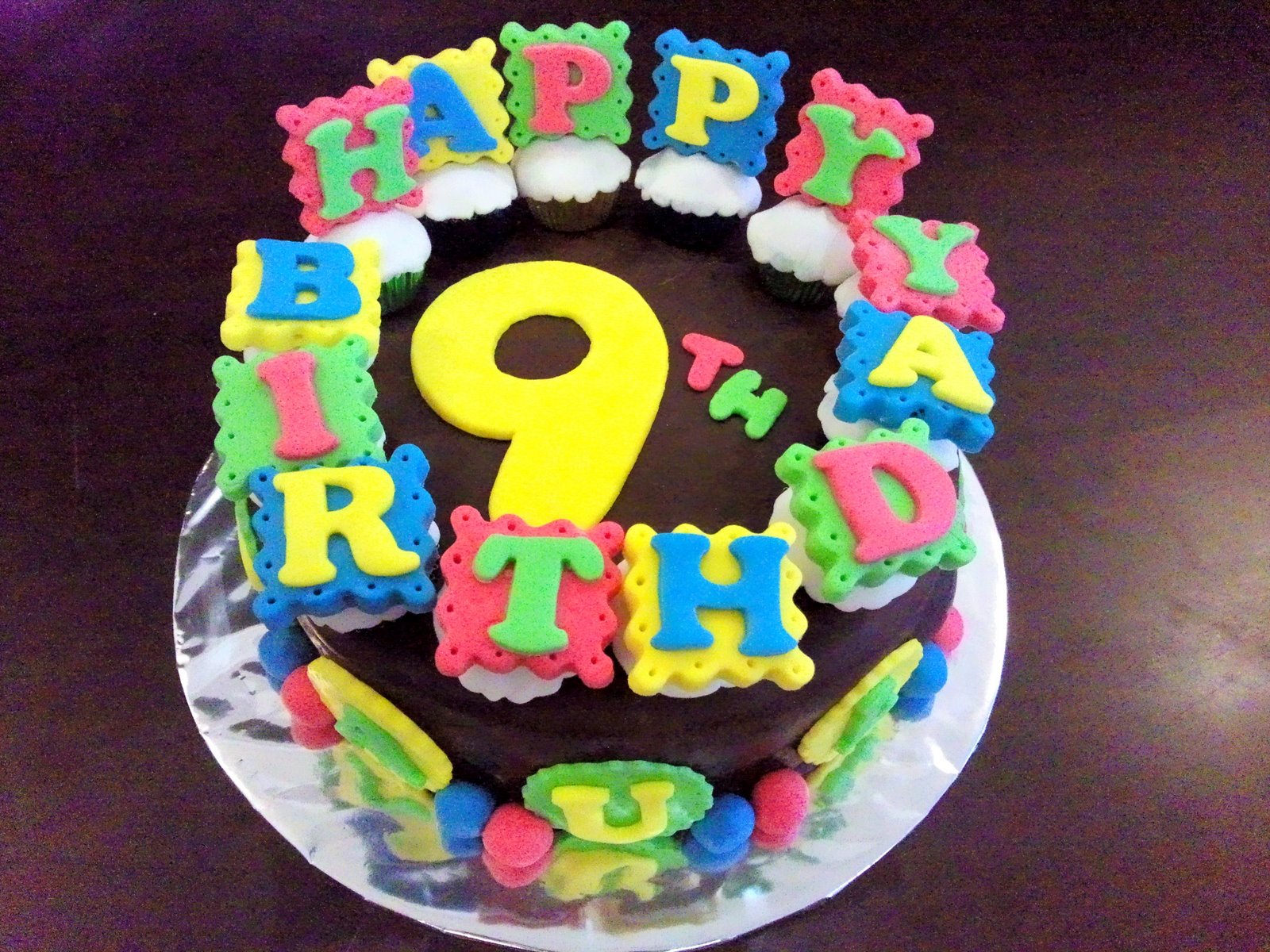 RF Generation is turning 9, isn't that fine?! Actually, I think its better than "fine", I just wanted the opening line to rhyme. I don't know about you, but I think any website making it nine years is still a huge accomplishment, and given that we're entirely supported by donations, it makes it even more special. How many other sites out there can say they have stayed alive and independent for this long? I guess we just have one thing all those other sites don't have, the awesome community. Whether its cash to pay for our server bill or just raw data for our database, you guys are always willing to step up and give. That attitude is the reason our site has grown to include more than 75,000 games, nearly 140,000 images, and well over 5000 members from all over the world.

To help show our gratitude to all of you, we like to hold a little contest here every year. The winner of this contest will not only receive all the fame of being the 2013 winner, but real, physical prizes, including an RFGen shirt and their choice of a game. So, what do you need to do win these awesome prizes? If you've been watching our front page like you should be doing, you already know what to do. But if you missed it, scroll down for the full rules regarding the contest, which starts right

NOW!

Recent Entries

Stargate for Game Boy - 1991 (7/7/2020)
Super Mario Bros 3 Switch controller (7/7/2020)
Aurion: Legacy of the Kori-Odan (7/4/2020)
Collectorcast Episode 53: We choose to debate difficulty not because it is easy, but because it is h (7/2/2020)
Episode 74 - RF Generation Playcast (6/30/2020)



Happy Birthday RFGeneration! here's to another 9 years!

as for the contest, i had to literally dust off my scanner, it hasn't been used in months. my desk is all cleared off too, i've got the space and i'm ready to start.


Happy Birthday RFGen. I am fairly new to the site since I have only been a member since may of 2011 but since I have started using this site I normally am on it almost daily. Whether it be updating my collection or coming to check if anyone has any new blogs or the rare blog from my self. This site is awesome and as Techwizard said Here's to another 9 years!

Wow, 9 years is pretty big. Thanks to the staff that keep it running, the donors for supporting financially, and the users for creating a great database and community!


Happy Birthday RFGeneration!!!! I don't know what I would have done without you. I've been here for about 6 1/2 years and have met some really great people. I don't hang out here as much as I used to, but I still read the small scores and listen to the podcast. Hopefully this great site will be here for us for another 9 great years.

Thanks to everyone who makes this one of the best websites on the "net".


Happy Birthday RFGeneration! Thanks to all who keep this site going. I just purchased a new scanner so it's time to upload some more images.


Happy Birthday! Always happy to say that I've been here since the beginning - the 11th user registered to the site - and the site has done nothing but become more invaluable as the years pass. Keep it up!

Login or register to comment
It appears as though you are not a member of our site, or are not logged in.
It appears as though you can not comment currently. Becoming able to comment though is easy! All you need to do is register for the site! Not only will you be able to access any other site features including the forum and collection tools. If you are a registered user and just need to login then you can do so here.

Comment! It's easy, thoughtful, and who knows you might just enjoy it!
Database Search
---
Site Statistics
---
Total Games:

136061

Total Hardware:

9890

Total Scans:

172356

Total Screenshots:

93350

[More Stats]
Our Friends
---
Updated Entries
---

(MD)
---

(PC)
---

(Vec)
---

(Vec)
---

(SFC)
---

(PS4)
---

(GBA)
---

(GB)
Updated Collections
---
New Forum Topics
---
New on the Blogs
---
Nielsen's Favorite Articles
---