I've reviewed games casually on and off for the better part of the past 15 years. It's something I enjoy doing and I feel like I've got a relatively decent handle on objectively looking at the whole package of what a particular game consists of. What I don't have a lot of experience doing is comparing a game directly to another game, as I usually just look at what is in front of me and for the most part ignore any past or future releases. Can games even be, or should they even be, directly compared to one another?



Continue reading Comparative Mario




This could be me soon!



While I eagerly anticipate the arrival of October because of my trip down south to meet up with several rfgen members to once again attend the seminal Retro World Expo, I'm making sure I've got my wishlist in order and ready to rock. This trip gives me the opportunity to delve into the stock of dozens of stores and vendors that I'd normally never have access to while at home. My hope is to be able to find some of the more challenging games to obtain in different sets. Since completing my licensed NES and Turbografx 16 collections, I've been focusing on completing a few other full libraries. Some easier than others.....



Continue reading Travel Prepping for RWX



I guess it makes sense that Nintendo.com has pictures that makes me want to buy a third one.


Isn't it funny how we easily get caught in a trap of thinking that, because things have been a certain way for awhile, that is how they will stay? For years and years and years, Atari games were a dime a dozen at yard sales. NES games were everywhere, and a copy of Contra was $5 to $10 tops. Final Fantasy VII and Symphony of the Night were both twenty bucks new everywhere. Collecting N64 and Atari Jaguar games seemed like a silly idea. PS2 games were never, ever going away.

And before that a Coke was a nickel and gas was a quarter and yada yada, I get it. Different times.

My point; How many of us are kicking themselves for not buying that complete Earthbound from Blockbuster, or those last few Saturn games like Panzer Dragoon Saga and Burning Rangers on clearance? Wish we knew then what we knew now, right? Queue the classic discussion about time machines and grabbing retro video games.


Continue reading PSA: Now Would Be The Time To Collect For Wii U





I want to take a brief break from my usual blogs about my store to talk about Mighty No. 9 now that I've had several weeks to take it all in. If this is something you'd be interested in reading about please click the link below. If not then we can't be friends......


Continue reading Mighty No. 53......%



Image courtesy of WayForward's website.


Just under a month ago, the group from Humble Bundle brought us the second bundle for the Wii U and 3DS games with the "Humble Friends of Nintendo Bundle." Naturally, I bought it. There was a solid lineup of games from the start and for $13, I ended up with quite a selection of games for each of my consoles. One of those games being Shantae and the Pirate's Curse.

Now, I've seen the Shantae games in screenshots and honestly hadn't had a lot of experience with WayForward games aside from Mighty Switch Force. As a result, I had already sort of dismissed the game as being oriented toward girls. After playing the game, I couldn't be more pleased to have been so wrong.


Continue reading Wii U RevU: Shantae and the Pirate's Curse


Ah, Super Mario Bros., a classic... Level design, enemies, the music, the sounds, the atmosphere...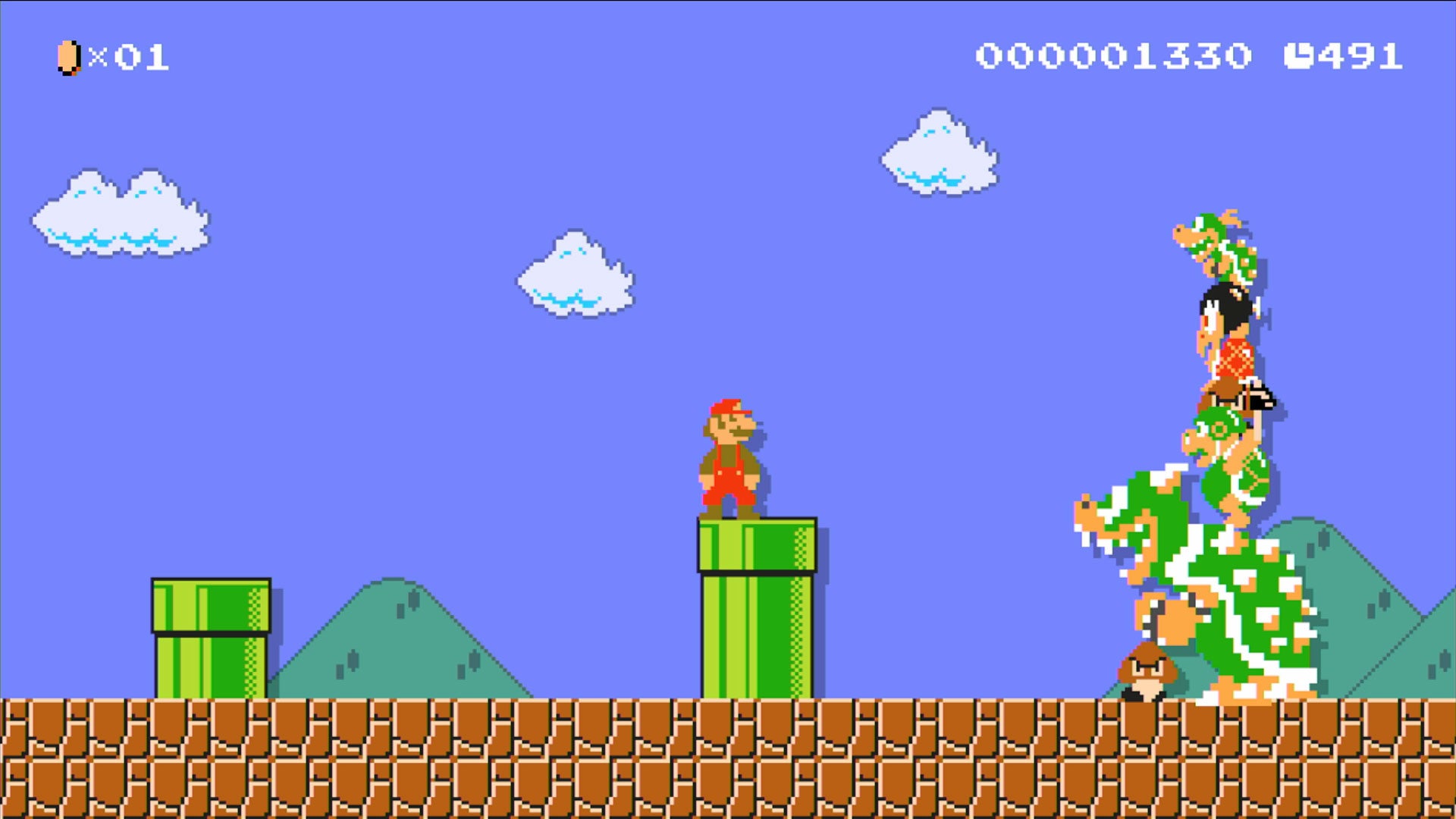 Oh... oh, no...

Super Mario Maker is a title developed by Nintendo that brings the task of designing levels to you! Select your game and scenery, then drag, drop, and point to make your level! That's all there is to it. It's simple and it's fun!


Continue reading Wii U RevU: Super Mario Maker


E3 has come and gone and, as usual, none of the content in our episodes is going to be breaking news. But we thought it was important to talk about and give our perspectives on.


Continue reading RF Generation Nation - Episode 13: E3? That's Still Around?



Database Search
---
Site Statistics
---
Total Games:

132491

Total Hardware:

9558

Total Scans:

168899

Total Screenshots:

91939

[More Stats]
Our Friends
---
Updated Entries
---

(PS4)
---

(MULTI)
---

(MULTI)
---

(MULTI)
---

(eShop)
---

(Steam)
---

(MULTI)
---

(MULTI)
Updated Collections
---
New Forum Topics
---
New on the Blogs
---
Nielsen's Favorite Articles
---