Let me be up front to start- I know I'm the Top 20 guy, but admittedly the Christmas season got away from me, as well as a hectic start to the new year. If you're looking for a new top 20, then take a look at the newest thread for more info, should be a lot of fun. You can find that link here- http://www.rfgeneration.c...topic=19486.msg276303#new

But with not having a top 20 to post for January, I thought it would be fun to talk about my recent experience with Planet Coaster: Console Edition, released in November by Frontier Games.


Continue reading Planet Coaster: Worth the Wait




In 2005, Capcom released Dead Rising for the Xbox 360. Capcom made their entry into the world of High Definition gaming a memorable one, as Dead Rising was like no other game before it. There were a few years around and following the release of Dead Rising where zombies would rule the roost, as games from both large developers like Capcom themselves, Valve, and Activision, had games or popular game modes that had a heavy emphasis on zombies. This popularity also coincided with the rise of indie games on the PC market, and zombie games thrived there for a few years until fatigue inevitably set in. Most of the biggest zombie games and modes were first person shooters, whether it was Nazi Zombies from Treyarch's Call of Duty games, Left 4 Dead, or Killing Floor, running around and shooting zombies made quite a bit of sense.

Capcom is not known for first person shooters, and instead designed Dead Rising in a completely different manner based around what it did know and had recently experimented with. Dead Rising has a third person perspective where combat is more focused around melee weapons. Guns do exist, but they are clumsy to aim and not particularly powerful until the player has completed one of the most difficult challenges in the game, which unlocks the most powerful gun, and overall weapon, in Dead Rising.


Continue reading Spooky Plays: Dead Rising



2B holding 9S with a 3rd character you don't need to know about yet.


The year is 2003. The PlayStation 2 is lighting up sales charts the likes of which no console had ever seen before. It was now a few years into the console's lifecycle, so games were starting to really flood the market. Square Enix released a game called Drakengard, the first game directed by a now well known eccentric, Yoko Taro. One of the design elements of the game included multiple endings, one of which seems rather nonsensical at first. (The following will include heavy spoilers to one of Drakengard's endings, and the reason for this detailed description will follow soon after.)


Continue reading NieR: Automata




Our fourth game of 2018, was the true definition of a "cult classic." In this month's Playcast, Rich (singlebanana) and Shawn (GrayGhost81) discuss that notoriously bawdy, foul-mouthed, platforming, red squirrel as they breakdown Conker's Bad Fur Day. Known more in collector circles for its high price, adult content, potty humor, and movie references, the guys ultimately put its gameplay to the test. Is this early 3-D platformer satisfying, or does it ignite controller chucking frustrations in the boys? Which version of the game (N64, Xbox [Live & Reloaded], or Xbox One [Rare Replay Collection]) do the guys recommend most? And does the price of this game justify picking up a copy or throwing your current copy up for sale while the market is high? The answer to these questions and may more in this @#$%& episode of the RF Generation Playcast. Don't miss it!

Our 50th episode is NEXT and we want our listeners to send us an audio roast! Congrats, well wishes, and cheap shots are all welcome. Audio should be limited to under 2 minutes, so if you're interested, please contact singlebanana to find out how to send in your piece. The submission deadline is June 1st.

As always, we are happy to hear your thoughts on this game on our discussion page (linked below). We will respond to your comments and are always happy to discuss the game more. We hope you enjoy our show. Please be sure to rate and write a review of the show on iTunes to help us increase our listenership. Thanks for the listen!

Episode 49 discussion thread: http://www.rfgeneration.c...18664.msg256455#msg256455

Get the show on Podbean: http://www.rfgplaycast.com/
On iTunes: https://itunes.apple.com/...ion-playcast/id1038953364
On Stitcher: http://www.stitcher.com/p...ation-playcast?refid=stpr
And follow us on Facebook: https://www.facebook.com/rfgenplaythroughs
And on Twitter: @thesinglebanana, @MrShawnGray & @RFGPlayCast


Continue reading Episode 49 - RF Generation Playcast




According to the Playcast crew, they've knocked it out of the park with their January and February game picks this year. So, how did their March game fair? In this month's Playcast, Rich (singlebanana), Shawn (GrayGhost81) and returning guest, Retro Fandango's own, Kevin (BuriedOnMars) discuss the nostalgia driven, hack 'n slash brawler Transformers: Devastation, which appeared on various 7th and 8th generation consoles. Not only do the guys review the game, but they also discuss the impact the Transformers animated series and toy-line had on their adolescence, including a very special segment dedicated to Transformers: The Movie. Is this game worth playing, or is it merely an effort to loose our purse strings with G1 nostalgia? If you're a fan of Transformers, then you definitely will not want to miss this episode of the RF Generation Playcast!

Our 50th episode is only two shows away and we want YOU to send us an audio roast! Congrats, well wishes, and cheap shots are all welcome. Audio should be limited to under 2 minutes, so if you're interested, please contact singlebanana to find out how to send in your piece.

As always, we are happy to hear your thoughts on this game on our discussion page (linked below). We will respond to your comments and are always happy to discuss the game more. We hope you enjoy our show. Please be sure to rate and write a review of the show on iTunes to help us increase our listenership. Thanks for the listen!

Episode 48 discussion thread: http://www.rfgeneration.c...m/index.php?topic=18638.0

Get the show on Podbean: http://www.rfgplaycast.com/
On iTunes: https://itunes.apple.com/...ion-playcast/id1038953364
On Stitcher: http://www.stitcher.com/p...ation-playcast?refid=stpr
And follow us on Facebook: https://www.facebook.com/rfgenplaythroughs
And on Twitter: @thesinglebanana, @MrShawnGray & @RFGPlayCast


Continue reading Episode 48 - RF Generation Playcast



Well, this Dragon 32/64 game is certainly off everyone's radar, but I don't have a Dragon 32. Or the Cassette Drive. Or British.


Being in video game retail for so many years now, I can easily say one of my favorite parts of the job is finding and recommending obscure titles to customers who had no idea such games existed. I love digging up and collecting gaming oddities myself, and every time I find a list of such titles I bookmark them to compile and search for later. When I thought I'd have the time to keep it up, I originally started a forum to track these, but it turns out I can't get to it nearly often enough to keep it relevant. (Sorry!)

Hopefully I'm not alone here on this, so in that spirit here's another list for those interested:


Continue reading Slackur's Obscure Gaming Theatre: More Recent Under-The-Radar Goodies



Wolfenstein 2: The New Colossus is a first person shooter that was developed by Machine Games and released on October 27 2017. It was also my most anticipated game of the year.

In this review I go over the story and character focus, the gameplay, the environments, and whether it lives up to The New Order, which quickly became one of my all time favourite games.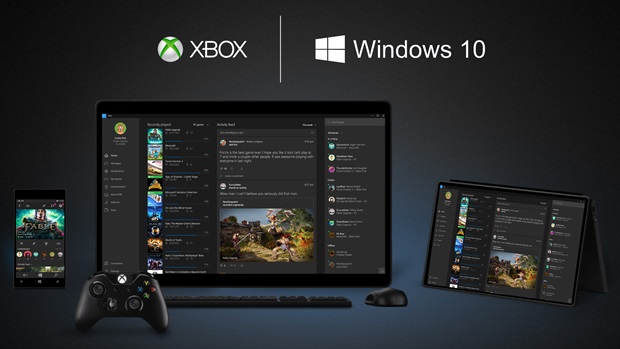 Back when the Wii U and PlayStation 4 and Xbox One were all announced, I took a serious look at each and decided that I just didn't need a new console. Oh sure each system may have had a few games that would pique my interest, but the bottom line was that as a PC gamer I had become totally happy with the (nearly never-ending) selection of games that were available to me there. Basically the whole idea of 'consoles' had become antiquated to me. It had been almost a decade since I even played games on a TV rather than a monitor. To me, sitting on a couch across the room from the TV wasn't nearly as comfortable as sitting at a desk in front of my (far better) gaming monitor. But something weird happened a few months ago: I bought an Xbox One. And what's even weirder is that it's turned out to be a pretty great addition to my PC.


Continue reading I Bought My PC An Xbox One





I want to take a brief break from my usual blogs about my store to talk about Mighty No. 9 now that I've had several weeks to take it all in. If this is something you'd be interested in reading about please click the link below. If not then we can't be friends......


Continue reading Mighty No. 53......%



Image shamelessly linked from the official Brothers website.
This game is available digitally on PS3 and Xbox 360, as well as on Steam,
Android, and IOS. Retail versions are only on either the PS4 or Xbox One.


Once in a while, you play a video game that affects you emotionally. People my age usually cite Role Playing Games like Final Fantasy VII and the death of an important character, Earthbound, with its weighty "coming of age" story, or perhaps Lunar: Silver Star Story (from my own experience) when Luna gets captured, or worse, when she becomes the Dark Goddess. Others point to the rise of the survival horror genre, with games like Resident Evil or Dino Crisis, where the chills, thrills, and spills evoke reactions of fear and horror that we may not have previously experienced, save for perhaps with Doom. These moments helped many of us realize that games could be about more than pointlessly gunning down baddies or butt-stomping walking mushrooms. These games tapped into a place that early games weren't capable of doing, due to hardware limitations, and forever altered the landscape of what games could communicate with the audience.


Continue reading Brothers: A Tale Of Two Sons Review




Next month, we hope that some of you will join us in playing in the first episodic, adventure game of the RF Generation Community Playthrough. In March, we will tackle Life is Strange, a game developed by Dontnod Entertainment and published by Square Enix. Life is Strange features five episodes that chronicle the turbulent teenage years of Max Caulfield who has the mysterious ability to rewind time after witnessing an unexpected tornado. Guide Max through this modern, coming of age story and help her learn how to use her time-shifting powers to prevent this natural disaster from demolishing her town.

Life is Strange has been praised for its fantastic character development and effort to tackle certain subjects considered taboo for video games. It has won several awards including Develop Industry Excellence Awards (New Games IP - PC/console & Use of Narrative), Golden Joystick Award (Performance of the Year [Ashly Burch]), Global Game Awards (Best Adventure & Best Original Game), The Game Awards (Games for Change), Playstation Official Magazine (Best Episodic Adventure & Best Moment), New Statesman's (Best Game of 2015), and received countless other nominations and runner-ups awards. Life is Strange is available for PlayStation 4, Xbox One, Steam/PC, and PlayStation 3 and Xbox 360 (both via download). We hope that this pick interests you and that you'll take the time to join us in March!

Join the Life is Strange discussion thread here: http://www.rfgeneration.c...m/index.php?topic=16286.0




As a father of two boys under 2 years old, it isn't always easy to find time for gaming but I have played some great games this year.

I apologize for the quality of the pics, I took them off screen and they didn't all come out as nice as they look on my TV

Continue reading Best Games of 2015 Wildbil52 Edition
Database Search
---
Site Statistics
---
Total Games:

138800

Total Hardware:

10274

Total Scans:

176696

Total Screenshots:

93351

[More Stats]
Our Friends
---
Updated Entries
---

(NES)
---

(NGCD)
---

(NGCD)
---

(NGCD)
---

(NGCD)
---

(NGCD)
---

(NGCD)
---

(NGCD)
Updated Collections
---
New Forum Topics
---
New on the Blogs
---
Nielsen's Favorite Articles
---