This month, Rich (singlebanana) and Shawn (GrayGhost81) are joined by a pair of prominent playthrough participants (say that 3 times fast), Doug (douglie007) and Kelsy (Crabmaster2000) to discuss the December RF Generation Wii Light Gun Competition and rank their favorite playthroughs of 2019. The Concertcast features a tribute to our favorite albums of 2019 and of the decade, and Shawn's honorable mentions for the best of 2019. Which of the three light gun games we played are worth your time, and what others do the guys recommend? What titles were we most pleasantly surprised by and which ones disappointed us the most? We discuss our favorite NES game of the site challenge, and pick our best game of the decade. What will it be? Tune in to this fun-filled, 69th episode of the RF Generation Playcast to find out!

As always, we are happy to hear your thoughts on the games we play on our discussion page (linked below). We will respond to your comments and are always happy to discuss these games more. Please be sure to rate and write a review of the show on iTunes and/or Podbean to help us increase our listenership. Thanks for the listen, we hope you enjoy the show!

Episode 69 discussion thread: http://www.rfgeneration.c...m/index.php?topic=19261.0

Get the show on Podbean: http://www.rfgplaycast.com/
On iTunes: https://itunes.apple.com/...ion-playcast/id1038953364
On Stitcher: http://www.stitcher.com/p...ation-playcast?refid=stpr
And follow us on Facebook: https://www.facebook.com/rfgenplaythroughs
And on Twitter: @thesinglebanana & @RFGPlayCast


Continue reading Episode 69 - RF Generation Playcast





I've reviewed games casually on and off for the better part of the past 15 years. It's something I enjoy doing and I feel like I've got a relatively decent handle on objectively looking at the whole package of what a particular game consists of. What I don't have a lot of experience doing is comparing a game directly to another game, as I usually just look at what is in front of me and for the most part ignore any past or future releases. Can games even be, or should they even be, directly compared to one another?



Continue reading Comparative Mario



I have always loved light gun games. All the way back to playing Duck Hunt on the NES as a child, I have always felt that light gun games were special. Though these games can sometimes be lacking in creative gameplay ideas because of the nature of the a gun peripheral, I love the pick up and play aspect of a light gun game, as well as the direct physical correlation between aiming the actual gun and the actions on the screen.

I remember finding out way back when that light guns do not work on high definition televisions. I was disappointed that I would no longer be able to use the light guns I owned at the time for the NES, Xbox, and Dreamcast. Luckily, the Nintendo Wii eventually came along to rekindle my love for the light gun genre. Let's take a look at a few of my favorites.



Continue reading My Favorite Wii Light Gun Games



Continue reading Unloved #27: Deadly Creatures
Continue reading Unloved #23: Zack & Wiki: Quest for Barbaros Treasure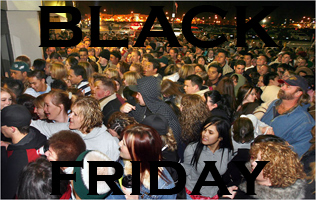 Updated 11/26 @ 12:36AM with Game Crazy deals.

So yeah, I haven't done a blog entry in quite some time, but I figured why not come back with a bang? Here's my yearly Black Friday deals post, a little early this time. As far as I know, everything on this post should be accurate. I used leaked scans from the ads found at blackfriday.info and some info from cheapassgamer.com. However, I did start working on this post about a week and half ago, so deals may have changed last minute. I'll review it on Thanksgiving day to check and see if what I have is correct. If you see any errors, please leave them in the comments.

Items in bold are ones that I think are pretty cool and worth checking out.

First things first: here's some notable deals I want to get out of the way from retailers that don't get a special spot in the listing:

Dualshock 3 for $30 at RadioShack
Lego Rock Band FREE when you buy $20 of stuff at Old Navy

Also, be sure to keep your eye on Amazon's Black Friday week section. They have some great deals going on all week.

For PC gamers, Steam is having day long sales every day for the next five days. They have some GREAT deals right now, like Osmos for only $2 and Batman Arkham Asylum for $25. Check this page every day for new offers.

PS3 owners, Sony is having a sale on various PSN games this week.

$5:
Bomberman Ultra
Comet Crash
Flower
The Last Guy
Prince of Persia Classic

$7.50
Invincible Tiger: The Legend of Han Tao
Smash Cars

$15
Fate/Unlimited Codes (PSP)

Killzone 2 DLC sale: Flash and Thunder for $3, DLC Bundle for $10

Anyways, now on to the brick and mortar stores. Click on the link to skip directly to the store you want to see.

Best Buy
Game Crazy
Gamestop
Kmart
Target
Toys R Us
Wal-Mart



Continue reading Black Friday 2009 Spectacular!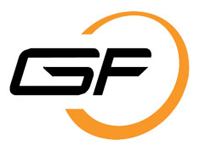 I recently decided to get GameFly because I found that there were so many new games I wanted to try out, but not necessarily buy them. So far, i've been very impressed by the service. So much so that I thought I'd let you all know about my experiences so far. If you don't know, GameFly is a rental service, much like NetFlix, that allows you to rent games by mail.

First, let's talk about the main part of the service, renting. Their library of games is extensive. They have almost any game you could want for PS3, 360, Wii, PS2, Xbox, GameCube, DS, PSP, and GBA. So far it seems like most of the games I've wanted to rent are readily available, with the exception of brand new games, which tend to have Low to Very Low availability. But usually they'll be more available in a week or two once the initial renters have returned their copies.

The process of selected what games you want is fairly simple. You simply search the site for the game you want to rent and add it to your GameQ. Once you have titles in your GameQ, you can rearrange them to tell GameFly which you would like to have top priority. When you return a game, they will pick the next available game out of your GameQ and send it. Pretty simple.

You receive the game disc/cart only in an envelope that opens up into a pre-paid return envelope. Inside the envelope you'll find a protective cardboard sleeve with a paper sleeve inside that contains your game. You can keep any game as long as you want. Once you are done with a game, just put it back in the envelope, drop it in the mail and they'll take care of the rest. Once they receive your game, they'll ship out the next available game on your GameQ

In addition to offering rental services, GameFly also has an extensive library of used games for you to buy at a discounted price. Often times, their used game prices beat out GameStop. For example, I bought Prince of Persia for PS3 from them for only $22, whereas GameStop was charging $27 at the time I bought it. Another example: GameStop wants $55 for Red Faction: Guerilla whereas GameFly only wants $43 for it. Another nice thing about GameFly is that if you rent a game and you end up enjoying it, you can opt to keep the game without having to send it back. Oh, and all you CIB whores out there, don't worry, if you decide to keep the game, they will mail you the case and instructions for free. Since the case and instructions haven't been touched by anyone, they're in perfect condition. Oh yeah, I should also mention that all 6 games I've rented from GameFly so far have been in mint condition with no scratches or fingerprints of any kind.

Their shipping times are pretty good too. I live in Minnesota, and it usually takes three days for me to get a game from them or for them to receive a game I send back. However, sometimes when sending a game back, they will use something called fast return, where they ship your next game as soon as they get tracking confirmation from the post office that you put the game in the mail. I haven't figured out how that works yet, however.

Their plans are pretty well-priced too. $15.95 per month for one game out at a time, $22.95 for two games, $29.95 for three games, and $36.95 for four games.

GameFly offers a program called GameFly Rewards to all of its members at no charge. Every three months you are a member, you will get $5 GameFly Dollars to used in their used game store. Also, if you're a member for six months, you will get 5% all purchases from them, and if you're a member for a year, you'll get 10% off. So the longer you remain a member, the better of a deal you'll get if you buy games from them. Add that on top of the $5 they give you every three months, and the savings start to stack up pretty well.

Click here to give it a shot! They have a free trial, and your first month is discounted if you decide to keep going with them.


So, Pepsi is running a promotion right now where you buy a bottle of Pepsi and get a code to enter into a contest to win Rock Band related prizes or get a downloadable track for free. Now with the PS3 and 360 versions, it generates a code that you can use to download a track that you choose, however with the Wii version it spits out a code redeemable for 200 Nintendo points, regardless of which song you choose. These 200 points don't have to be used on Rock Band tracks, so you can use them to get Virtual Console, WiiWare, or DSiWare games! Let Current.com user PacoDG tell you how to do it:



Granted you're not saving a ton of money since the cost of a Pepsi is about $1.50, but hey, you still get a Pepsi out of the deal. I'm going to try this and go for Gradius Rebirth. What will you go for?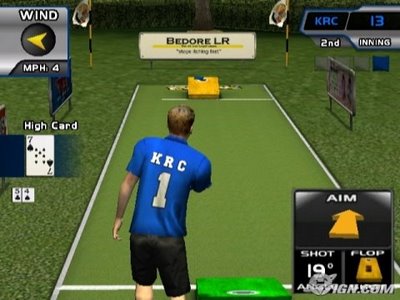 In Cincinnati, Cornhole has an entirely different meaning than the one you are probably thinking of. See, in Cincinnati Cornhole is the name of Bean Bag Toss, a game where you throw bean bags towards a slanted board with a hole in top center. This game is great with friends and alcohol, and on Cincinnati's West Side where they watch grass grow to pass time this game is certainly a fun diversion. Some people say the game was created in the West Side, while others claim it came to be elsewhere. Either way, the game is stupidly popular, almost as popular as the mom and pop sports bars that dot the White Oak neighborhood in Cincinnati.

Well, knowing how stupidly popular the game is in Cincinnati and surrounding areas, some shovelware developer created Target Toss Pro, a game that was certain to get a few sales in the metro area. The game can be found in sports bars around Cincinnati, and, if you so desire, you can buy it off of the Wii Shop Channel, and that's where things get precious.

See, my Aunt and Uncle have a Wii, and prior to Christmas Eve had an impressive tie-in ratio of two. The question though is since Wii Sports is bundled with the Wii does that go into the Tie-In ratio? Anyways, I digress. During December, it generally is too cold to really enjoy playing Cornhole outside, and lots of Cincinnatians enjoy that activity, so they'd love to have some comparable activity to keep them occupied during the warm months.

Well, luckily for them, some shovelware developer released Target Toss Pro: Bags for the Wii, which means that they can play a really shitty game during the cold months. Clearly Cincinnatians are an intelligent bunch and wouldn't waste their money on a shoddy game? Right? RIGHT? Well, Christmas Eve has shown me otherwise. My Aunt and Uncle are proud owners of the WiiWare Version of Target Toss Pro: Bags, courtesy of a relative.

Congratulations Incredible Technologies, you've hit a localized gold mine. Thank god the production value of the game is about nil, you might have lost money otherwise. What obscure game that only appeals to a single city will they release next? Chunkin': Pumpkins? Whatever it is, I am sure it will be wonderful.




Not everyone was able to see the trailer leaked earlier this year for Mad World. With Platinum Games as the developer, Sega is not pulling any stops in this cell-shaded, black-and-white, highly stylized gorefest. Better yet, it's for the Nintendo Wii. It is refreshing seeing a bit more variety added to the console's lineup. With that having been said, we present the new trailer on behalf of the mature Wii gamers out there, who had empty Wii libraries until edgy titles like No More Heroes satiated our bloodlust.

http://www.gametrailers.com/player/43668.html

Not enough violence?
View the uncensored European version of the video after the break.

Continue reading Mad World - Holiday 2008 trailer



Two years, has it been that long? I guess it has been. Two years ago today the Wii was released worldwide, because Nintendo loves youÖ or so we thought. What has the last two years brought Nintendo and itís Wii? Letís delve into the past, and see where the future lies for Nintendo.

Nintendo had a cool concept. Motion control in a game, would it be a gimmick or a novel innovation? Well, two years has passed, and honestly, the verdict is still out. There are the games that just tack it on, such as Super Monkey Ball did. Did they even play test their game? Super Monkey Ball should have been great on the Wii. Alas, it was not. Fortunately, there have been games that do make excellent use of the Wii Remote, and these games shine amongst the games that treat motion control like an afterthought. Games like No More Heroes, De Blob, Zack and Wiki, and Metroid Prime 3: Corruption all make excellent use of the Wii Remote. Super Mario Galaxy was a refreshing reinvention of the platform genre. Truly there are the gems in what seems more and more like an endless pile of crap, and my, there is crap.

Why is there crap? Well, it might be because the Wii sells like hotcakes from McDonalds. It sold almost 850,000 units in North America alone last month, and quite frankly thatís impressive. Itís enough to make the Wii the clear market leader, and weíll talk about that later. But now, letís talk about the effects of being the market leader. See, being number one tends to bring a lot of crap to your console. Games like Target: Terror. What is that game like? Well, you know what Lethal Enforcers is, right? Well, it looks just like that, except with Terrorists. How novel for the Wii, especially when it could probably run on an N64. Great job there, Konami, you really must have been bitter after the sales of Elebits and Dewyís Adventure. I bought Elebits! Donít hate me! And donít think that itís just the third parties giving us steaming piles of shit. I see that the fourth worst ranked Wii game on Gamerankings is Donkey Kong: Barrel Blast. Now, I am sure that game is full of win, but the score speaks for the masses. And donít forget about Wii Music! Is that even a game? You decide.

If you would have told me with a straight face that the Wii would be far and beyond the market leader right now prior to its launch I would have laughed. I was a Nintendo fanboy at one point, but just because I was a fanboy does not mean that I am not a realist. Címon, Nintendo had a good idea, but was there really something as a casual gamer? I sure as hell didnít think so. I guess I was wrong, because as they sayÖ it prints money. Unfortunately, it only prints money really for Nintendo. See, the Wii third party tie-in ratio is rather poor. It seems as though the real winner in all this is Nintendo and the companies that realize shovelware. Itís sort of sad because it limits creativity. Why be creative when you can make money with a low budget piece of crap? Itís sad, and itís true.


Well, the future, what does it hold? Being on top means that Nintendo has the most to lose. Itís quite obvious that Nintendo cares most about the casual gamer these days, and it hurts. Nintendo really, really needs to either invest in games for gamers or encourage third parties to innovate rather than defecate. Maybe it could, you know, do both? Who knows, really? I certainly hope they do, because to a certain extent Nintendo has really tried to see what the breaking point of their fanboys is. Maybe to them thatís okay, but they have to realize that you can have your hardcore faithful in addition to being super trendy. Apple does it, somehow. Isnít that who Nintendo is trying to emulate anyways? Does that mean that weíll soon see a super thin Iwata in jeans and a black shirt with a goatee? God I hope so. The truth is though that Nintendo needs to know that some of Nintendoís biggest fans are becoming some very bitter people, and bitter people can bring some very negative press. Best then to keep the fans happy, I suppose. Might you start with localizing Captain Rainbow and Mother 3? Please? PLEASE?

Nintendoís console will probably have a bright future. I know I am personally as giddy as a schoolgirl for No More Heroes: Desperate Struggle and Mad World. I guess you could say Iíve become a person to enjoy violence more as Iíve gotten older. I also know that in the future Iíll probably own a PS3 to satisfy other needs. But donít you worry Nintendo, because youíve already made more than enough money off of me, and chances are youíll make more than enough money off of others. Congrats on that.

Well, what do you think? Where has Nintendo been over the last two years for you? Where will they be in the future? I know where I think theyíll be, but itís always more interesting to find out where you guys think the future lies, so tell us, wonít you?




Yesterday I went to Belgium's biggest gaming event called "Next". It was quite a big event with all the biggest publishers/developers present, as well as Sony, Microsoft and Nintendo. There were also some non-gaming brands present such as Samsung, Nikon, Apple, Bose, Philips, etc.... I had to go alone because none of my friends were willing to pay the 12 Euros admission. That obviously made things less fun but then I came up with the idea of shooting some photos of the event and sharing them with you guys.

Continue reading Next 08: Gaming Event


You know, I hear that Samba de Amigo is coming out for the Wii soon. Might be coming out on September 23 of this year in the US. Should be a lot of fun, but then I am a biased source. I love rhythm games. Probably now my favorite genre of games, either that or Sims, and Samba De Amigo is a quality experience, well, at least it was on the Dreamcast. Fortunately for those of you who never played it on a Dreamcast, it is coming out on the Wii, and it's coming out soon. Personally, I am enthralled by the thought of playing this game, I hope you will be too after playing this mini game, located after the jump.


Continue reading Samba de Amigo is going to be Awesome... Again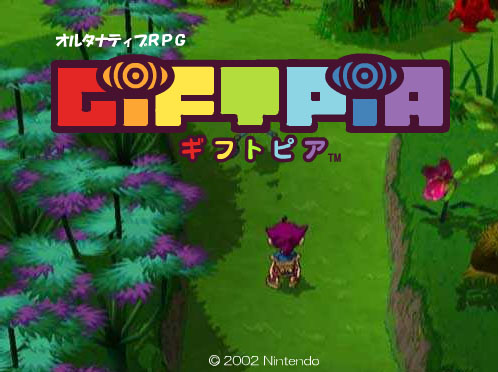 There is this rather quirky Japanese developer that goes by the name, Skip, Ltd. Stateside, you might know them as the developer of the Chibi Robo series. If you follow the Japanese scene also, you may know a bit more about them. In fact, most of their games have been released only in Japan. It's a real damn shame. You know, they developed many of the Bit Generations Games. These small, quirky games are sort of like the Wii Sports and Wii Play for the Game Boy Advance, but cooler. Way cooler. Of course, such is to be expected from the former Square employees, people who may have worked on one of the Best Games Ever, Chrono Trigger.

So, Skip really hasn't seen many releases Stateside aside from Chibi Robo, and it's a shame, a real damn shame. We've not only missed out on the Bit Generations series, but also other interesting and quirky games like GiFTPiA, a GameCube Game where you as the main character have to earn back your honor. It's a real interesting, and unique, game. Sadly, it's Japan only, and that pains me.

Skip has a new project, and I imagine that if you follow the gaming blogs at all you probably know what it is. The title is called Captain Rainbow, and aside from looking like a homoerotic fantasy, it looks pretty damn amazing. You play as a super hero, Captain Rainbow, who does all types of heroics on an island filled with washed up Nintendo Characters. The concept is absolutely genius, and given the track record, I bet it doesn't come out here. Very, very sad.

Check out the videos, after the jump.



Continue reading Why does NOA do this to US?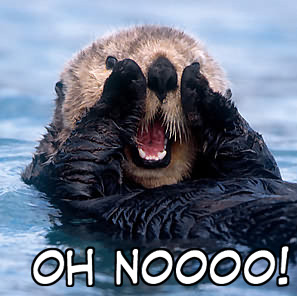 I remember a time and place when people who were asking for more storage space for the Wii were "geeks and otaku". I remember being very displeased by this statement of arrogance, and may have callled someone an ass. Whoops. Turns out that while in Europe people asking for more storage are "geeks and otaku," a different tune is being spun stateside.

Apparently, Reggie has a different story about the plight of the Wii Gamer, that, or he and Laurent are on totally different pages. See, Reggie says that while they have nothing to announce now, they are in fact working on a storage solution of some sort, and are aware of the situation. Huh. You don't say, Reggie? Furthermore, Reggie acknowledges that the problem extends far beyond "geeks and otaku":



From an Americas-centric perspective, here is the reality we see. We have a consumer base who loves virtual console. We have a userbase who really is enjoying WiiWare content. So for us really our challenge really is how do we satisfy all these consumers who are loving all of the product we make available on a download basis? As we continue to have things, as you point out, like ĎMario Kartí that has its own channel when youíre playing from an Internet perspective, weíre just making this challenge tougher and tougher. So in our view this is becoming much more of a mainstream problem, which is why we have a sense of urgency to solve it.


So, the storage problem is a problem? OH NOOOO! What are we going to do? Nothing has been announced, and there are games with DLC coming out soon. I need my Samba DLC! Please Reggie save us!

Seriously, though, this issue is sort of laughable. Let us actually use the SD cards we actually bought. Lots of storage there. Oh that's right, you're afraid of piracy, Nintendo. Perhaps you could code encryption? The truth is that holding out forever won't solve the problem, and the casual gamer isn't going to want to spend a crapload of money to fix the storage issue. So, for your sake, I hope you can find a marketable solution, and find it quick.

Nintendo: Wii Storage Limitations Becoming A ĎMainstream Problemí [MTV Multiplayer]



Database Search
---
Site Statistics
---
Total Games:

137063

Total Hardware:

9956

Total Scans:

173834

Total Screenshots:

93351

[More Stats]
Our Friends
---
Updated Entries
---

(AT8F)
---

(AT8F)
---

(C64)
---

(AT8F)
---

(C64)
---

(C64)
---

(C64)
---

(AT8F)
Updated Collections
---
New Forum Topics
---
New on the Blogs
---
Nielsen's Favorite Articles
---