---

Posted on Jan 1st 2019 at 08:00:00 AM by (

Crabmaster2000

)

Posted under

Community Playthroughs

,

NES

,

Nintendo

,

Community

,

Mario

,

Zelda

,

Contra

,

Mega Man

,

Ninja Gaiden

,

Capcom

,

Konami

,

Taito

,

Challenge


With 2019 upon us, I propose a challenge to all my RFGeneration friends. Let's join forces to tackle the Nintendo Entertainment System licensed library in one year starting TODAY!! I think if all of us pool our combined knowledge, resources, collections, gaming skills, and support each other throughout the year, we can accomplish this lofty goal.



Continue reading Can RFGeneration Defeat the Nintendo Entertainment System??





Over the last several years I've noticed that popular gaming trends have been moving in a direction that largely doesn't appeal to me. That's not to say I don't still get excited for new game. I am beyond thrilled for the release of Persona 5 in a few days. Injustice 2 looks like a stellar follow up to the first game. South Park: The Fractured But Whole seems like it's going to improve on the previous game in every way. Ni No Kuni II is sure to live up to the pedigree of the first Ni Nu Kuni. And Bloodstained already has my money and is working hard to impress.

There is a lot to be excited about even if 90% or more of the AAA releases are for a different audience these days. One thing that is very new to my "Day 1" purchase list is the exclusion of Nintendo franchises. Usually I'm 100% on board for the next Mario, Zelda, Fire Emblem and more. But my world got a lot darker on March 17th.......


Continue reading What happened Amiibro?



Image shamelessly linked from My Nintendo News.
CONSOLE WANT INTENSIFIES


As I begin writing this article, it is less than 1 week until the launch of the Nintendo Switch console. By the time this article is posted, the console will have been released. Because I didn't have the money to pre-order a Switch when the pre-orders were announced, I may well miss out on the launch of the console, unless I'm fortunate enough to score one from the nearest GameStop, Best Buy, or Target, the evening after the midnight launch. Barring that luck, I suspect it will be a few weeks before I'll be able to get my hands on one. However, with the Internet hype machine leaking information, and Nintendo themselves feeding the public little crumbs of info over the last few months, I've been sucked in like never before. I was intrigued by the launch of the Dreamcast, though hopelessly unable to afford one at the time, and I was very excited prior to the launch of the Wii U, though ended up not being able to afford one until nearly a year after launch, but with the Switch, and the possibilities it brings to the table, I have to say I'm more excited than ever.



Continue reading Why I'm Excited About The Nintendo Switch




As a kid growing up in the early to mid-90s, videogames were a huge part of my childhood. Like many kids from that time, I had a Game Boy and played it most often while away from home. However, there was one game I owned for the Game Boy that kept me playing whether I was at home or on the go: The Legend of Zelda: Link's Awakening. Link's Awakening was an important game for me growing up, taking the formula of A Link to the Past, one of my all-time favorite games, and condensing it to Game Boy form meant it was an automatic hit in my book. It also helped that a good friend of mine at that time was also playing the game, so we would often compare notes and help each other along throughout the game.

But wait! This isn't an article about Link's Awakening, so why am I spending so much time talking about it? Well, it has come to my attention recently that the topic of this article, a game by the name of For the Frog the Bell Tolls, and Link's Awakening have a lot in common. Specifically, both games share the same engine, so the aesthetic as well as certain gameplay mechanics are nearly identical between these two games. With Link's Awakening being a game that is so near and dear to me, I knew I had to check out For the Frog the Bell Tolls, so I bought an original Japanese Game Boy cartridge of the game and popped it into my Retron 5 complete with an English language translation patch so I could enjoy this adventure firsthand!


Continue reading For The Frog The Bell Tolls




Join RFGeneration Playcast hosts, Rich (singlebanana), Floyd (Fleach), Shawn (GrayGhost81), and Steven (Disposed Hero) as we discuss February's retro and modern community playthroughs, The Legend of Zelda: A Link to the Past (SNES) and 999: 9 Hours, 9 Persons, 9 Doors (360/PS3). During the modern segment, we are joined by Game Quest pillager and RF Generation's own EngineerMike.

Episode 11 discussion thread: http://www.rfgeneration.c...x.php?topic=15227.new#new

Get the show on Podomatic: http://rfgenplaythroughs.podomatic.com/
On iTunes: https://itunes.apple.com/...playcast/id874327459?mt=2
On YouTube: https://www.youtube.com/w...72_K2pzY&feature=youtu.be
On Stitcher: http://app.stitcher.com/browse/feed/55943/episodes
And follow us on Facebook: https://www.facebook.com/rfgenplaythroughs
And Twitter: https://twitter.com/RFGPlayCast


Continue reading Episode 11 - RF Generation Playcast




It's been a while since we've had a "People of RF Generation" blog. Actually, it's been a really long time since these posts have gone up. That's why I'd like to breathe some new life into this fun series and let members know a little bit more about the people in our community.

I thought this month would be the perfect opportunity for us to get to know the newest member of the Community Playthrough team, Disposed Hero. So, without further ado, let's get to know more about this gentleman.


Continue reading People of RF Generation: Disposed Hero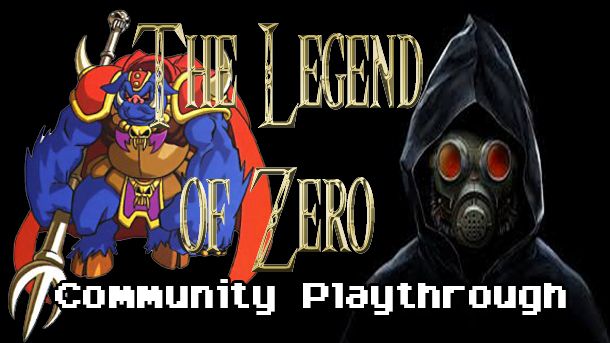 After starting 2015 off with a *BANG*, prepare yourself for the load of action and drama, that the RF Generation Playthrough Group has in store for you in February.

For the February Retro Playthrough, we return to the land of Hyrule in the timeless classic The Legend of Zelda: A Link to the Past for the SNES. In this prequel to the original two Zelda games on the NES, take control of Link as he embarks on an epic adventure to once again save Princess Zelda and restore peace to Hyrule. Join us for The Legend of Zelda: A Link to the Past and experience what is commonly regarded as one of the greatest games of all time.

Retro discussion thread: http://www.rfgeneration.c...m/index.php?topic=14980.0

Over on the modern side we will be choosing our own fates with a visual novel for the Nintendo DS. In 999: Nine Persons, Nine Hours, Nine Doors you find yourself aboard a sinking cruise ship with eight strangers. The only path to freedom is found after finishing a series of puzzles. The branching story line and six unique endings will have you replaying until you find the right answers to the "Nonary Game."

Modern discussion thread: http://www.rfgeneration.c...m/index.php?topic=14978.0

If you think you have what it takes to save the Hyrule kingdom or escape the sinking ship alive join us in February's Community Playthrough.




The first article in my new RPG Analysis series sparked some great conversation about community members' thoughts of the pricing of Role Playing games. We discussed some of our favourite titles and touched upon the timelessness of the genre. One comment, however, stood out from the lot. Addicted cited The Legend of Zelda as the first RPG he had played to completion.

There is no doubt that Zelda series boasts many great games in its catalogue. The debates lies here: can the Zelda games, which commonly accepted as Action Adventure games, be considered RPGs?





Continue reading Categorization Caveat: Part 1, The Problem


Last month The Legend Of Zelda turned 25. And because of this every single retro-gaming related website ran a bunch of features related to the series. So I figured I'd wait for the celebration to die down and then get into it here. Or rather, I just got sidetracked and forgot to get around to it until now. Whatever. But the series is certainly important to me. And as such it's important to this blog. Seeing as how the blog started as a way to showcase lesser known Game Boy carts, it should be noted that my purchase of the Nintendo Game Boy Player attachment for the GameCube was based almost solely on the fact that doing so would suddenly mean that there were a pile of Zelda games that I could play on my TV. So let's take a look at all those Zelda games that found their way to a Game Boy handheld.





The Legend Of Zelda was re-released as part of the Game Boy Advance's Classic NES series. That choice was certainly a no-brainer. The game is of course not only a high-point of the NES, but of gaming in general. It basically created an entire genre that meshed action with elements of role playing. The GBA port is excellent and cheap-n-easy to find on the after market. All GBA enthusiasts should have this one.





Surprisingly the sequel Zelda II: The Adventure Of Link also made it to the Classic NES line. Strange considering the phrase "black sheep" being almost synonymous with the game. Though for all the flack it receives, I'm a longtime fan of this one. The truth is, Adventure Of Link was actually my first Zelda game. I got it for my birthday soon after its release. At the time the first game was impossible to find in local toy stores, so this was my introduction to the series. Say what you will about it. There's a very unique and daring quest within. The GBA port is wonderfully faithful to the original, and considering it's probably the cheapest GB-related Zelda game to find in the wild, it's worth giving it a go even if you don't remember loving it the first time.





A Link To The Past is my favorite game ever. So I'm totally biased when I say that everybody should own this game either in its original SNES form, or here on the GBA. It looks fantastic on a GBA SP screen, although suffers slightly from a few oddly annoying voice samples that were added to the re-release. They aren't nearly as overdone as in the GBA port of Super Mario Bros. 2 though.

The GBA re-release is also notable for including a bonus game, the brand new Four Swords which would be the first multi-player Zelda game. It recycled sprites from Link To The Past which was welcome artistically, but it was also somewhat of a burden to play. Sadly unlike its GameCube sequel, there's no single-player campaign on the GBA game. This means that some of us (me) who don't have local gamer friends with their own GBA's and copies of the game never got the chance to delve in to this one.






Link's Awakening was released for the Game Boy in 1993, and was a total revelation. Although the GB's hardware was lesser than that of the NES, the graphics, gameplay and story of this one actually aligned with the SNES' Link To The Past. Playing the game on Game Boy hardware back then was stunning to say the least, as nobody realized that the handheld was capable of such things. Even to this day the title remains a cult-classic in the Zelda series, often considered the standard by which to judge all portable outings.

Link's Awakening received a Game Boy Color re-release in 1998 which adds to the game by giving it vibrant colors, an extra dungeon and even compatibility with the Game Boy Camera.





Perhaps the two most overlooked titles in the official Zelda cannon, Oracle Of Ages and Oracle Of Seasons are the definition of ambition. What began as an attempt to port the original Legend Of Zelda to the NES somehow turned into an original game, then three games, and eventually scaled down to two games. The misconception among gamers seems to be that these are two takes on the same game -- like Pokemon Red and Blue. But that's not the case at all. The two Oracle games are completely different and original quests. One relies heavily on puzzles, the other on action. One toys with time, the other with nature. But each of them are remarkable little gems that should get a bit more attention than they do.





Minish Cap would be the final Zelda game to come out on a GB handheld, and it's a solid affair. Admittedly it's the one that I've spent the least amount of time with as I personally got slightly bored with the shrinking and growing gimmick. However, I can certainly say that it's artistically great, borrowing heavily from A Link To The Past's art style and features some jaw-dropping visuals on the GBA. Fans of the heavy-puzzle side of the series will enjoy this one quite a bit, though the game's biggest criticism tends to be its brevity.


So there we have it -- the GB side of Zelda. What are your favorites and why?




Oh, hi! A lot of birthdays happened lately, so I'll have to be short.

November 19, 1998 (10 years ago): Half-Life is released (on PC; the updated PS2 version appeared three years later ).

I hope I don't have to explain as to why this is important: it is a very fun FPS game. It also has a very fun sequel, lots of spin-offs and expansions, and about a zillion mods. Back in '98, Valve managed to make a shooter which was cinematic, and yet didn't have a single cut-scene in it. If you missed it, or lost your disk or something, Steam has it right now for $0.98 (that is 98 CENTS). For best enjoyment, use the original version (not the Half-Life Source), but do install the High Definition Pack (paste this url into your browser with Steam running, no quotes: "steam://installaddon/halflifehd").

Also, some day we may have a very updated version of the original game thanks to the guys at Black Mesa Source. With the help of supportive community, those awesome people spent the last three years or so converting the original Half-Life into Source engine (as in fully, and not just the water, like in Half Life Source). Before you say "what's taking them so long", go and check out their screenshots and such. Be amazed.


Continue reading VG History: Freeman and the others


I encourage you to check out this kick ass marching band routine put on by Cal. Band geeks doing video game tunes... what is geekier than that? It's too cool. I wish my high school marching band did a show like that. The only interesting theme we ever did was Halloween Themes. What is scarier than Thriller? I digress. Here is the video:

[youtube=425,350]EuRfQlMu2VY[/youtube]



Someone on YouTube has uploaded the intro to the new Zelda game on DS. The game is released in Japan tomorrow and in the USA sometime later on this year. Honestly, I can't wait to get it because Zelda is one of my favorite game series, and I love the return to Wind Waker style graphics. Hopefully the game won't be disappointing like Twilight Princess. Yes, I went there. Twilight Princess was kind of mundane and stuck to the Zelda formula too much in my book. Okami did a far better job of being a "Zelda" game than Twilight Princess did.

Don't take this to mean that I didn't like Twilight Princess, because I did enjoy it. It's one of my top 10 games of last year. However, Okami just beat it in dang near every aspect.

Anyways, here's the intro. Enjoy!

[youtube=425,340]Ot5cdC9bAMM[/youtube]



Database Search
---
Site Statistics
---
Total Games:

129143

Total Hardware:

9299

Total Scans:

162607

Total Screenshots:

91882

[More Stats]
Our Friends
---
Updated Entries
---

(SW)
---

(PS4)
---

(PS4)
---

(PS4)
---

(X360)
---

(X360)
---

(X360)
---

(2600)
Updated Collections
---
New Forum Topics
---
New on the Blogs
---
Nielsen's Favorite Articles
---