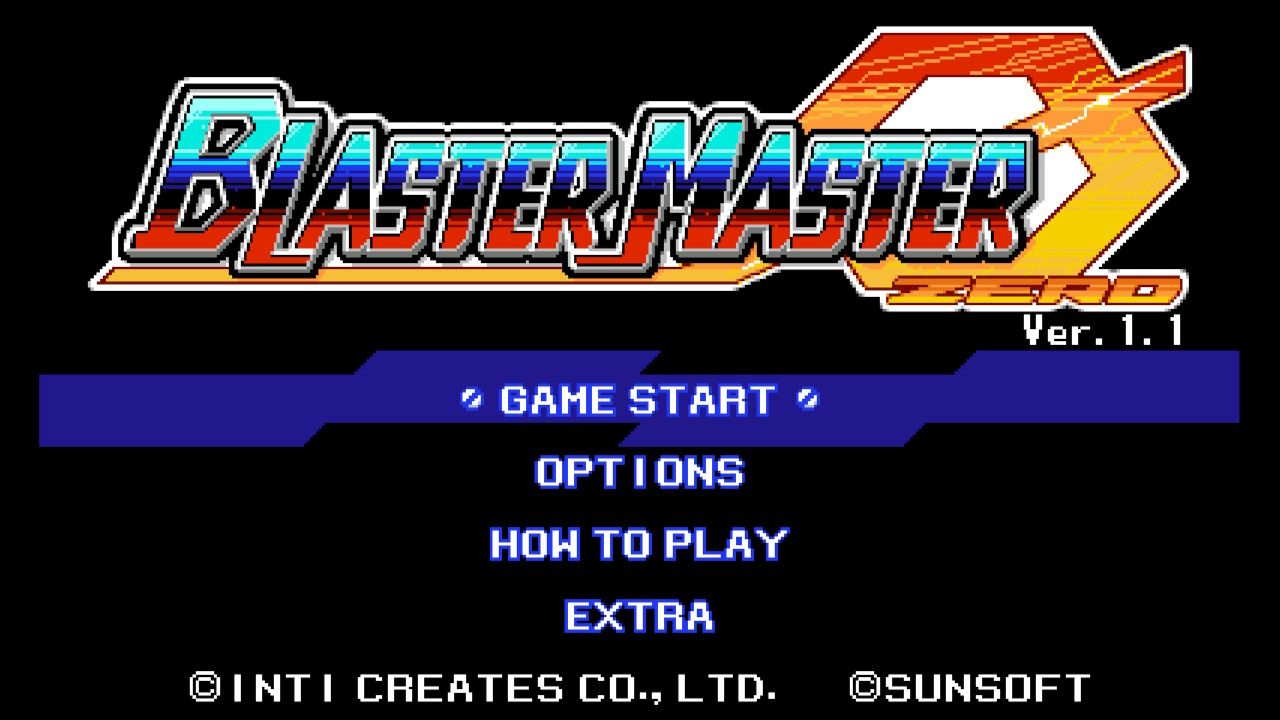 As I prepare to dive down the Persona 5 rabbit hole for the next few weeks, I've been having a lot of fun dabbling in a couple of recent smaller games that are hitting my nostalgia nerves pretty hard. Specifically, I'm talking about Blaster Master Zero and Thimbleweed Park, for the Switch and PC, respectively.

Both of these titles are taking a similar approach in that they're plucking very specific references from gaming's past and doing new things with them. I'm a few hours into each at this point and am trying to decide how I feel about them. Maybe I can work through them a bit here and get some opinions from some of our dear readers.


Continue reading Two Retro Games For A New Era


I'm pretty sure most of us here have played that NES classic, Contra. What better way to celebrate its legacy than to turn it into a series of LittleBigPlanet levels? Well, that's what a bunch of people from the NeoGAF forums thought of, and they decided to make it a reality in a collaborative effort called LittleBig Contra. Using a lot of assets (including the paint gun) from the Metal Gear Solid DLC, they've managed to make a near perfect conversion of the original game.

Here's a look at what you can expect:



To locate the levels in LittleBigPlanet, search for the creator's PSN names. I've listed all 8 levels below in this order, "Level Name: PSN Name"


Jungle: Leonidas2123
Base 1: SaitoHalifax
Waterfall: RyanardoDavinci
Base 2: SaitoHalifax
Snowfield: NinjaMicWZ
Energy Zone: El_Beefo
Hangar: Jaeyden
Alien's Lair: gevurah22


I've played through first two levels so far, and I must say that I am very impressed with their creative skills. I glanced at the others briefly, and they seem just as brilliant as the two I've already played. The only weak spot are the base levels. Remember how those were a 3D perspective in the original? Well, they tried to replicate it, and the results are decent at best. However, considering the circumstances and the limitations LittleBigPlanet placed on the level creators, I'm rather impressed. If you have a PS3 and LBP, you must seek out these levels as they are some of the best examples of what can be done with LittleBigPlanet's creation tools

Oh yeah, the Konami Code is most definitely in these levels.






[youtube=425,350]4wkr8samEBQ[/youtube]


Check it out, it's Metroid. Looks nice, doesn't it? I sure think so, but then I am a die hard Metroid fan. What we have here is a remake of Metroid II, the game in the series where they kill all the Metroids on the Metroid Homeworld except one, allowing the events of Super Metroid to unfold. It came out for the Game Boy, back in the day. Game Boy... wow, how the mighty has fallen. Cannibalized by its own relative. But, I digress. This remake is pretty damn cool, and what makes it better is that it is fan made. Truly amazing, and better yet, there is a demo.

As Destructoid said, Nintendo would be wise to see this game on Wii Ware, in the form that this fine sir is doing. Even if it doesn't end up anywhere but just a fan service by a talented individual, it will still be one heck of a product.

Project AM2R - Another Metroid 2 Remake [via Destructoid]





Database Search
---
Site Statistics
---
Total Games:

138791

Total Hardware:

10274

Total Scans:

176675

Total Screenshots:

93351

[More Stats]
Our Friends
---
Updated Entries
---

(PS5)
---

(PS5)
---

(SW)
---

(SW)
---

(Vita)
---

(SW)
---

(PS4)
---

(SW)
Updated Collections
---
New Forum Topics
---
New on the Blogs
---
Nielsen's Favorite Articles
---