---

Let me be up front to start- I know I'm the Top 20 guy, but admittedly the Christmas season got away from me, as well as a hectic start to the new year. If you're looking for a new top 20, then take a look at the newest thread for more info, should be a lot of fun. You can find that link here- http://www.rfgeneration.c...topic=19486.msg276303#new

But with not having a top 20 to post for January, I thought it would be fun to talk about my recent experience with Planet Coaster: Console Edition, released in November by Frontier Games.


Continue reading Planet Coaster: Worth the Wait


As 2020 comes to a close, it's been an interesting and trying year for a lot of us. For me personally, I relocated in July and started a new job in August, and while the change afforded me the space to have a proper game room, since the new job started I rarely get to use it.




On top of that, COVID has turned the world upside down, and for most of us, our gaming hobby can be a welcome reprieve from all the stress the world finds itself in at the moment. When I started the top 20 lists at the beginning of the year, I couldn't have imagined all that would happen. January seems more like several years ago than several months ago. As the year inches closer to its end, I thought it would be fun to look back at some of my own thoughts from compiling the lists.

In putting together the lists, I always wanted it to be more about everyone else's thoughts on the games and systems above my own. But I also thought it would be fun to share some thoughts about what I found surprising (and in other cases, expected) results as we head toward the new year.


Continue reading 20 thoughts on Top 20 in 2020


In October, we looked at the top games for the Game Boy Advance




The successor to the Game Boy and Game Boy Color, the Game Boy Advance, or GBA, could reasonably be described as a portable Super NES. In fact, several games originally released for the Super NES made their way to the GBA as portable re-releases. With several hundred games to choose from, it may be a slight surprise that out of six participants, only 59 different games received a rank.

The participants for this list:

EZ Racer
blcklblskt
MetalFro
Crabmaster2000
Disposed Hero
Normatron

But while several games were on multiple lists, there was a lot more variety on exactly where they should fall. This also caused several logjams in the ranks. As you'll see below, there were several spots in which 1 or 2 points made the difference, especially in the mid-teens, where there was only a 4 point gap between 13th and 18th place. That's equivalent to the difference between a single 11th place vote versus a 9th place vote.

It's also apparent that strategy games and metroidvania games were prevalent on the system, as they took up 9 of the 20 spots. And for how many games received multiple votes, only two were on all six lists, not coincidentally falling into the #1 and #2 spots on the final list.

There were plenty of great games that fell just short of making the top 20, and you can find more about those games on the submissions page- http://www.rfgeneration.c...19437.msg274464#msg274464


Continue reading RFGen Top 20 Games Game Boy Advance Edition


As we inch closer to the end of 2020, it's time to take a look at one of the earliest mainstream home consoles.




Released in 1977, the Atari 2600 library featured hundreds of titles, both 1st party and 3rd party. But it was also notorius for it's lack of quality control, which contributed to the video game market crashing in the early 80's. That doesn't tell the whole story, as there were many fun and memorable experiences to be had on the system, with several games inspiring whole genres in future game generations.

So what were some of the best the system had to offer? We had six participants weigh in, with some very interesting results.

Participants:

shaggy
MetalFro
Crabmaster2000
Fokakis79
Normatron
singlebanana


Continue reading RFGen Top 20 Games Atari 2600 Edition


So it's time for September's list after a short hiatus in August, but instead of looking at just one system, we looked two systems that didn't quite reach the mainstream sales of their competitors, but had some excellent titles nonetheless.




The TurboGrafx 16 was ahead of its time with some of the innovations it brought to the gaming world, and several titles have become "cult classics" at the very least. Produced by NEC alongside Hudson Soft, it was marketed as a 16-bit console (though it was more of a hybrid between 8-bit and 16-bit technology) to compete with Sega's Genesis, and later Nintendo's Super NES.




The Saturn was Sega's fifth generation console, set to compete Sony's debut console, the Playstation, and eventually the Nintendo 64.


Continue reading RFGen's Top 20 Sega Saturn and Turbo Grafx 16 games




Usually, this spot is a list of the best games on a particular system as voted on by the members of RFGen. It was a project I had hoped would get members of the site talking about their favorite games, and the support it has received has been everything I hoped for.

This month, because of some major personal changes in my life, I knew I wouldn't be able to put the proper time into compiling a list. So I thought it would be fun to reflect on the experience for me, as well as share the surprises that I encountered through making it so far.

The lists will continue next month as we look at Sega Saturn and TurboGrafx 16. Join us here: http://www.rfgeneration.c...m/index.php?topic=19360.0

Participation has really influenced certain lists, causing major swings at the last moment. That became apparent with the first list, the NES, when the last member to submit a list put TMNT II at #1. Before that vote, the game was looking to destined for an honorable mention, but with the #1 vote it climbed all the way to #11. But that's been one of the awesome parts of doing these lists for me. With a few lists submitted, it seems like things are starting to fall into place, and a few times they have, but other times it seems like the list flips on itself. A fun example of this is Blast Corps place on the N64 list. After the first three lists were in, that was sitting at #1 overall. Obviously it didn't hold, but it did make it fascinating to watch its movement for the rest of that month. It also shows how important the votes are.


Continue reading Top 20 Takeaways






The Playstation might not have the flagship franchises the way the Nintendo consoles do, but that doesn't mean it didn't have a vast library of excellent games, and that truly came through in the voting for this month's top 20.

While there were a few games that garnered near universal praise, among 9 participants there were over 100 games that received at least one vote.

Participants for this list:

EZ Racer
Misto
singlebanana
bombatomba
shaggy
Crabmaster2000
Disposed Hero
MetalFro
Normatron


Continue reading RFGen Top 20 Games PS1 Edition





While not the first portable gaming systems, Nintendo's Game Boy was one of the first to reach massive audiences. It's library consists of hundreds of games, many of which are quick, simplistic but fun experiences designed both around the system's limitations and its purpose of gaming on the go.

So it's interesting that for this Top 20, there were several games that came in as "must owns" as out of 7 voters, four games made every voter's list, and eight made at least five lists.

And yet, the final results also showed the variety of the Game Boy, as only 14 games were on three or more lists.


Continue reading RFGen Top 20 Games- Game Boy Edition





Nintendo in 3D! Some games took advantage of the new graphic capabilities, many of which you'll find below. Like all systems, it had its clunkers (hello Superman), but it was interesting to put this list together because it was similar to the Super NES; at the top were some mainstays that received near universal praise.

Speaking of the top, the ranks definitely came into play, which you'll see when we hit the top 2...


Continue reading RFGen Top 20 Games- N64 Edition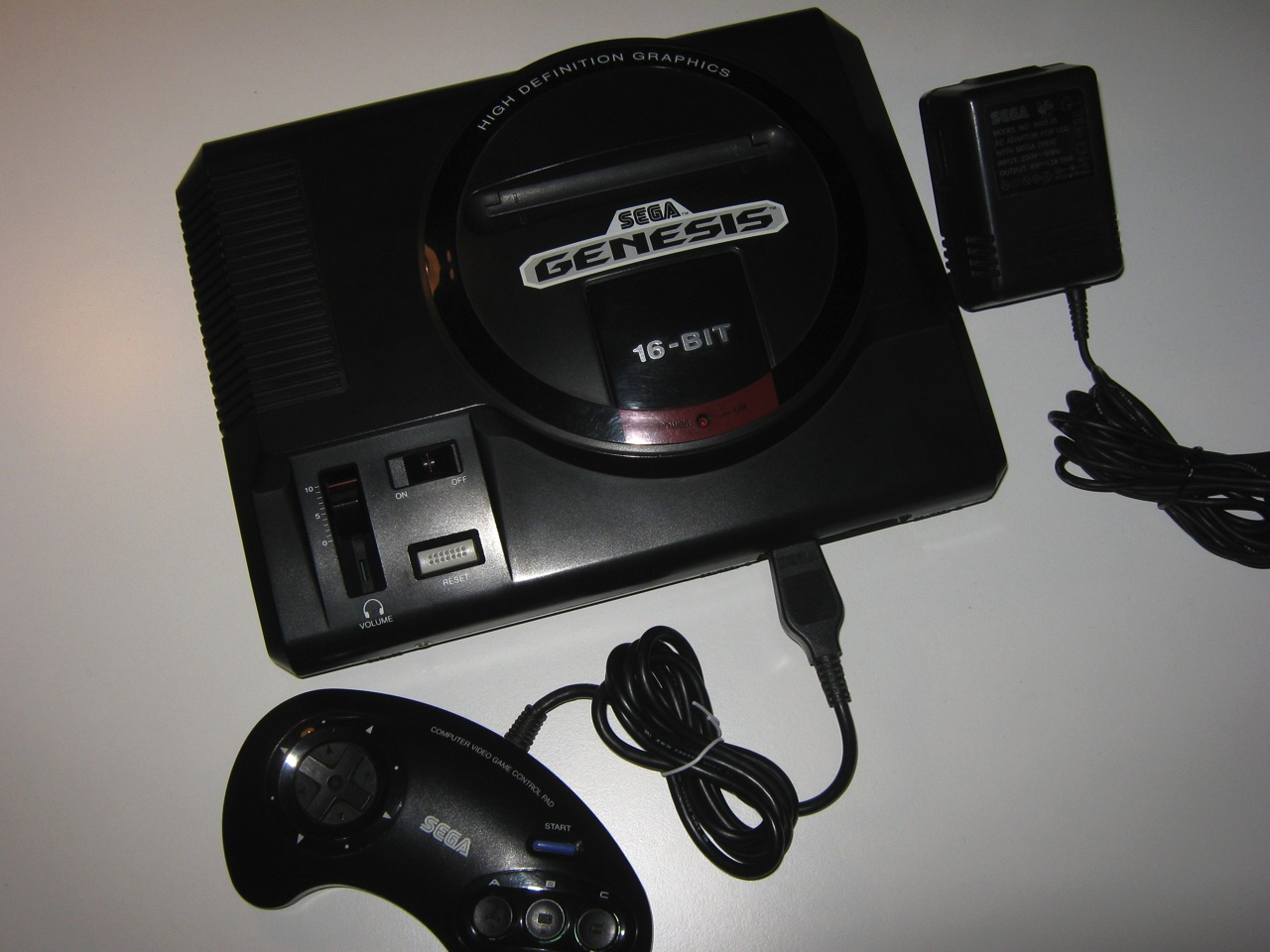 "Genesis Does what Nintendon't!"

But let's get more specific, what are the games that best show what the Genesis does?


Continue reading RFGen Top 20 Games- Sega Genesis Edition





The Super Nintendo had an array of great titles, many of which are considered some of the best across all platforms. So when it came to figuring out the best games for the system, it's no surprise that it was a little top heavy. In fact out of 11 lists submitted, there were a whopping 5 games that were absent from only two lists or less. Compare that with the NES list, where with less lists, only SMB3 could stake the claim.

Comments accompany games whenever possible, reflecting the thoughts of those who submitted them. A big thank you to everyone who participated and left thoughts:

EZ Racer
singlebanana
Crabmaster2000
bickman2k
Misto
shaggy
Focusricerocket
EngineerMike
Mr_Stubbes
Normatron
Disposed Hero

Don't forget to check the submissions page for all the great SNES titles that didn't quite make the cut- http://www.rfgeneration.c...m/index.php?topic=19263.0


Continue reading RFGen Top 20 Games- Super NES Edition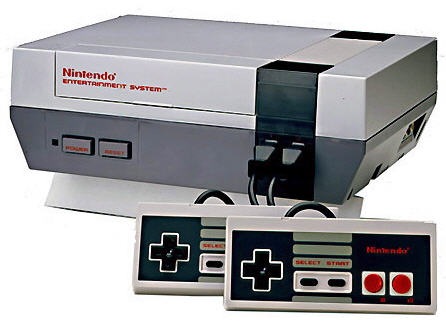 As something fun for 2020, I will be looking at the best 20 games from a variety of systems, with the lists being the culmulative votes from RFGen members. In January, we looked at the NES, and the end result showed just how ecclectic that system's library is. Nine lists were submitted (including my own, made before any votes were taken), and on those lists a whopping 98 games received at least one vote, and 6 different games got a 1st place vote.

Thanks to all who participated, and hopefully we'll get even more submissions for next month's list: SNES.

Lists submitted:

EZ Racer
Singlebanana
MetalFro
Lendelin
Crabmaster2000
Disposed Hero
Normatron
Mr_Stubbes
Douglie007


Continue reading RFGen Top 20 Games for the NES



Database Search
---
Site Statistics
---
Total Games:

137834

Total Hardware:

10151

Total Scans:

175147

Total Screenshots:

93351

[More Stats]
Our Friends
---
Updated Entries
---

(SW)
---

(2600)
---

(Wii)
---

(SNES)
---

(PC)
---

(eShop)
---

(PSX)
---

(PSX)
Updated Collections
---
New Forum Topics
---
New on the Blogs
---
Nielsen's Favorite Articles
---