---


RF Generation is currently holding its annual fund drive to help with the server costs for 2017. So far, we have had a good turnout and I am happy to report that with our donors' generous pledges, we are nearly 43% of our goal with almost half of the month over! We will be taking donations for the fund drive through the month of February (you can donate here: http://www.rfgeneration.c...m/index.php?action=paypal), so be sure to donate during this time to get in on the raffle of great prizes donated by our staff. You can find a listing of all the raffle prize lots HERE. A BIG thanks to all of the members who have donated since our last update!:

Chris Roberts (N.A.R.C. podcast)
GameReviewGod
Gamer4Lyfe
Goodwill_Gamer
InvadErGII
Malygris
Marcos 'Janauba'
NMErickson
Razor Knuckles
shaggy
StOrmTK421
Voodoo Monkey


Thank you all! Please remember to PM me with your screen name and the email address you donated with, (or include your handle with your donation) so that we can properly thank you during our weekly updates and provide you with the proper number of raffle tickets. If you donated recently and do not see your name, you may have donated after we pulled numbers. If you don't see it, just send me a PM and I will check on your donation status.

Grand total raised so far: $639.00








Holy time warp Batman! Where the H-E-double hockey sticks did January go? Welcome to the February 2017 edition of RF Generation's Site News! In this issue, we announce March's community playthrough game, remind you that "HEY! There's a donation drive going on over here!", keep you informed regarding new podcast hosting, and of course, thank those members who sent in submissions to our site and registered approvals during the month of January. Thanks for adjusting your V-hold and tuning in to this edition of the Site News!

REMEMBER: If you have any news about upcoming events or topics that you think the site needs to hear about, please PM singlebanana and put "RFG Site News" in the subject line. Who knows, maybe your news will make our front page!
----------------------------------------------------------------------------------------------------------


Continue reading All Our News Are Belong To You: February 2017 Edition


As you may of you know, our site is currently conducting its annual fund drive to help with the server costs for 2017. So far, we have had a good turnout and I am happy to report that with our donors' generous pledges, we are just over 20% of our goal! We will be taking donations for the fund drive through the month of February (you can donate here: http://www.rfgeneration.c...m/index.php?action=paypal), so be sure to donate during this time to get in on the raffle of great prizes donated by our staff. You can now find a listing of all of the raffle prize lots at the conclusion of this post and HERE. However, the staff at RF Generation would first like to take a moment to thank those who have donated so far:

Bear78
chrisbid
Cobra Blade
Cowtipp Neo
FatherJack
Fleebitten
GatStevens
Deadman
Inverse Phase
Misto
monkees19
ryanflucas
Shadow Kisuragi
singlebanana
themoofrogF
twoandahalfgeeks
ugr
zophar53

Thank you all! Please remember to PM me the email address you donated with, so that we can properly thank you during our weekly updates and provide you with the proper number of raffle tickets. If you donated recently and do not see your name, you may have donated after we pulled numbers. If you don't see it, just send me a PM and I will check on your donation status.

Grand total raised so far: $312.00





Continue reading 2017 Donation Drive - Update #1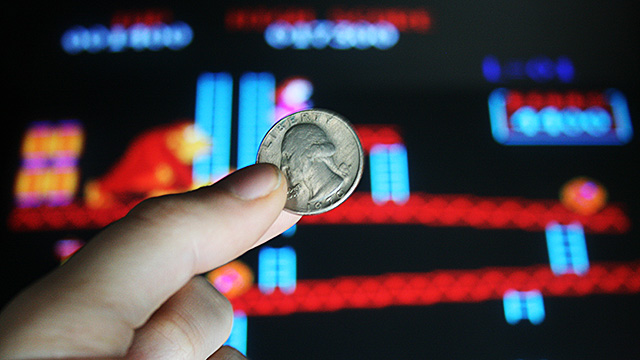 Our annual donation drive starts today! Be sure to hit that donation button and show this great site some love. And don't forget, for every $10 you donate, you will receive a ticket for this year's raffle!

Keep in mind that RF Generation is a free, no advertising or pop-ups, not-for-profit site. All database contributions come from member submissions and our unpaid staff works hard to update and improve database content, keep front page articles fresh and informative, and produce podcasts for your listening pleasure. Unfortunately, the costs associated with running and maintaining this site are not free (...or cheap) and we need YOUR help to keep our site moving forward into 2018. All donations will go directly to our server and site improvement account. This year our goal is to raise at least $1500 by the end of February. I will provide updates on the front page throughout the month to help monitor how close we are to obtaining our goal and will also thank all donors by name for their contributions (donation amounts will be kept private).

Thank you for your continued love and support,

The staff at RF Generation





Tomorrow, we officially kick off our annual RF Generation Community Donation Drive (though all donations today also count toward our total raised!). Our goal this year is to raise at least $1500 by February 28, 2017. This money will be used to pay server costs, site improvements, convention advertising, and any additional funds will also be put toward future hosting expenses. We hope that you will consider contributing to keep RF Generation a free, fun, and useful site for yourself, other members, and those who haven't been fortunate enough to find us yet. We only ask that you donate what you can and even a small amount, like a few bucks, goes a long way and is very appreciated.

Donations are accepted via PayPal and you can donate by following this link: http://www.rfgeneration.c...m/index.php?action=paypal. PLEASE be sure to PM me your RF Generation handle and the email address you used to donate (or include your screen name with your donation via PayPal) so that we can thank you on the front page and determine your number of raffle tickets; only your handle will be used and all donation amounts are private.

Speaking of raffle tickets, for those of you who donate at least $10, you will be entered into a raffle for some fantastic prize lots donated by our generous members. We are currently still gathering donations and putting them into lots, so as soon as these are finalized, they will be posted. If any of you are interested in donating prizes for this year's raffle, please reach out to singlebanana via PM. Rules for this raffle are listed below.

Thank you for your donations to the site and we hope that RF Generation will remain your #1 choice for tracking your collection for years to come!

__________________________________________________________________________

RAFFLE RULES:
For every $10 donated, that donor will receive a ticket for the raffle (i.e. if you donate $40, you will receive 4 entries). At the end of the donation drive, names will be randomly drawn from the entries (drawing to be videoed) and winners will be allowed to select the lot of their choosing based on draw order. For instance, the first name drawn will select their lot first, the second name drawn will select their lot second, and so on; the last name drawn will receive the final, remaining lot. Participants will only be allowed to win one (1) lot, so if your name is drawn more than once, you will retain your highest selection position and another name will be selected. Winners should expect to pay the cost of shipping for their items unless the prize donor is willing to ship for free.




Happy New Year and welcome the January 2017 edition of RF Generation's Site News! In this issue, we present February's community playthrough title, announce the results of our December racing competition, check in on the goodies received during December's Secret Santa, announce a new site member promotion, set a reminder for our upcoming site Donation Drive, and thank those members who sent in submissions to our site and registered approvals during the month of December. Thanks for tuning in to this edition of the Site News! PLEASE be sure to read this month's edition, since there is some cool and informative content, as well as an important upcoming event announcement.

REMEMBER: If you have any news about upcoming events or topics that you think the site needs to hear about, please PM singlebanana and put "RFG Site News" in the subject line. Who knows, maybe your news will make our front page!
----------------------------------------------------------------------------------------------------------


Continue reading All Our News Are Belong To You: January 2017 Edition




Join RF Generation Playcast hosts, Rich (singlebanana), Shawn (GrayGhost81), Floyd (Fleach), and special guest, year-round playthrough participant, douglie007 as they discuss the games they played during the December racing competition, F-Zero, Road Rash II, and Burnout Revenge. The guys also discuss their five favorite playthroughs of 2016, as well as, their least favorite and a few other recommendations. This is a fun and light-hearted episode that even your Grandpa Jebediah will enjoy....as long as he's on at least his third brandy....oh, and his hearing aid is turned all the way down....and of course, you tell him it's football. Why does Shawn keep texting us photos of his meat and two veg? And why does he have a pet howler monkey? Be sure to listen to this episode of the RF Generation Playcast to find out!

As always, we are happy to hear your thoughts on this games on our discussion page (linked below). We will respond to your comments and are always happy to discuss these games more. We hope you enjoy our show. Please be sure to rate and write a review of the show on iTunes to help us increase our listenership. Thanks for the listen!

Episode 33 discussion thread: http://www.rfgeneration.c...m/index.php?topic=17536.0

Get the show on Podbean: http://rfgenplaycast.podbean.com/
On iTunes: https://itunes.apple.com/...ion-playcast/id1038953364
On YouTube: https://www.youtube.com/w...BxDLuRPI&feature=youtu.be
On Stitcher: http://www.stitcher.com/p...ation-playcast?refid=stpr
And follow us on Facebook: https://www.facebook.com/rfgenplaythroughs
And Twitter: https://twitter.com/RFGPlayCast


Continue reading Episode 33 - RF Generation Playcast




The staff at RF Generation would like to wish all of our members and friends of the site a happy and prosperous New Year! Thanks to all of our members and staff who work so hard to make this site a wonderful community to be a part of and the best resource for video game collectors on the Internet. May all of your collecting goals come to fruition in 2017!




Welcome the December edition of RF Generation's Site News! In this issue, we announce January's community playthrough title, set a reminder for members participating in this year's site Secret Santa, and thank those members who sent in submissions to our site and registered approvals during the month of November. Thanks for tuning in to this edition of the Site News and from all the staff at RF Generation, please have a safe and happy holiday season!

REMEMBER: If you have any news about upcoming events or topics that you think the site needs to hear about, please PM singlebanana and put "RFG Site News" in the subject line. Who knows, maybe your news will make our front page!
----------------------------------------------------------------------------------------------------------


Continue reading All Our News Are Belong To You: December 2016 Edition




Join RF Generation Playcast hosts, Rich (singlebanana), Shawn (GrayGhost81), and Floyd (Fleach) as they discuss the November playthrough, Heavy Rain. In this special 100th game episode, we delve into this Quantic Dream QTC classic and discuss the various storylines, gameplay mechanics, and the cast of characters. During September of last year, we played Indigo Prophecy, and here we take some time to compare the two games, which were developed by the same company. Indigo Prophecy was Rich's most disappointing of pick for 2015, so how will Heavy Rain fair with our Playcast newcomer? Listen to this episode of the RF Generation Playcast and find out!

As always, we are happy to hear your thoughts on this games on our discussion page (linked below). We will respond to your comments and are always happy to discuss these games more. We hope you enjoy our show. Please be sure to rate and write a review of the show on iTunes to help us increase our listenership. Thanks for the listen!

Episode 32 discussion thread: http://www.rfgeneration.c...m/index.php?topic=17525.0

Get the show on Podbean: http://rfgenplaycast.podbean.com/
On iTunes: https://itunes.apple.com/...ion-playcast/id1038953364
On YouTube: https://www.youtube.com/w...T62I1yQU&feature=youtu.be
On Stitcher: http://www.stitcher.com/p...ation-playcast?refid=stpr
And follow us on Facebook: https://www.facebook.com/rfgenplaythroughs
And Twitter: https://twitter.com/RFGPlayCast


Continue reading Episode 32 - RF Generation Playcast




Growing up as a kid in the 80's, I have vivid memories of walking into the local arcades of the time and pumping countless quarters/tokens into those high-tech cabinets. Some of my favorite machines of the that bygone era were the brawlers. While many games focused on high scores, had GAME OVER screens, and required starting back at the begging upon defeat, beat 'em ups often awarded continuous play via simple capitalism. As a result, many stage bosses got tougher and were aptly named "quarter munchers" due to their tendency to gobble shiny Washington's from your pant's pockets and/or Mom's change purse. As a kid, I'm sure few or none of us kept track of these types of expenses, it was all about popping in as much change as we could to get an end screen and enjoy that feeling of sweet bliss that would carry over to the school playground on Monday.

My favorite brawlers growing up were Double Dragon, Kung Fu Master (which may barely fit this category), and Final Fight. However, for the purposes of this article, I will only be discussing the latter.


Continue reading Let's Compare: Final Fight 2 & Final Fight 3




Join RF Generation Playcast hosts, Rich (singlebanana), Shawn (GrayGhost81), Floyd (Fleach), and returning special guest Pam, as they discuss the October playthrough, Shadow of Destiny. In this episode, we discuss some of our favorite Halloween memories, our thoughts on the Nintendo Switch, the new Godzilla flick, recent pickups, Kishi Bashi, and oh yeah.......our game of the month! We dig deep into Shadow of Destiny by discussing its intricate plot and game specific time travel mechanics. What was our overall impression of this game, which some PS2 enthusiats dubbed a hidden gem? You'll have to listen to this episode of the Playcast to find out!

As always, we are happy to hear your thoughts on this games on our discussion page (linked below). We will respond to your comments and are always happy to discuss these games more. We hope you enjoy our show. Please be sure to rate and write a review of the show on iTunes to help us increase our listenership. Thanks for the listen!

Episode 31 discussion thread: http://www.rfgeneration.c...m/index.php?topic=17504.0

Get the show on Podbean: http://rfgenplaycast.podbean.com/
On iTunes: https://itunes.apple.com/...ion-playcast/id1038953364
On YouTube: https://www.youtube.com/w...UyD-PNvg&feature=youtu.be
On Stitcher: http://www.stitcher.com/p...ation-playcast?refid=stpr
And follow us on Facebook: https://www.facebook.com/rfgenplaythroughs
And Twitter: https://twitter.com/RFGPlayCast


Continue reading Episode 31 - RF Generation Playcast




Welcome the November edition of RF Generation's Site News! In this issue, we announce December's playthrough games and annual site competition, lock down the dates and rules for another great, site-wide Secret Santa, and thank those who sent in submissions to our site and registered approvals during the month of October.

REMEMBER: If you have any news about upcoming events or topics that you think the site needs to hear about, please PM singlebanana and put "RFG Site News" in the subject line. Who knows, maybe your news will make our front page!
----------------------------------------------------------------------------------------------------------


Continue reading All Our News Are Belong To You: November 2016 Edition



---

Posted on Oct 13th 2016 at 08:00:00 AM by (

singlebanana

)

Posted under

Playcast

,

Lego Batman 2

,

playthrough

,

September

,

2016

,

PS3

,

DS

,

3DS

,

Vita

,

PC

,

360

Join RF Generation Playcast hosts, Rich (singlebanana) and Shawn (GrayGhost81), as they discuss the September playthrough of Lego Batman 2: DC Super Heroes. In this episode, we discuss our history with Lego video games, our childhood love of Lego and Batman, the ins and outs of the gameplay, and the differences in the handheld and home console versions. How does this game differ from other games in the Lego franchise? Is this rather cheap title worth your time as a fan/non-fan of in-game collectables? You won't want to miss this episode of the RFG Playcast!

As always, we are happy to hear your thoughts on this games on our discussion page (linked below). We will respond to your comments and are always happy to discuss these games more. We hope you enjoy our show. Please be sure to rate and write a review of the show on iTunes to help us increase our listenership. Thanks for the listen!

Episode 30 discussion thread: http://www.rfgeneration.c...m/index.php?topic=17473.0

Get the show on Podbean: http://rfgenplaycast.podbean.com/
On iTunes: https://itunes.apple.com/...ion-playcast/id1038953364
On YouTube: https://www.youtube.com/w...Dkrxz-LQ&feature=youtu.be
On Stitcher: http://www.stitcher.com/p...ation-playcast?refid=stpr
And follow us on Facebook: https://www.facebook.com/rfgenplaythroughs
And Twitter: https://twitter.com/RFGPlayCast


Continue reading Episode 30 - RF Generation Playcast




Welcome to another edition of RF Generation's Site News! In this issue, we announce the Playcast's VERY special November playthrough, publicize an appearance by two site members who represented RF Generation on the latest N.A.R.C. podcast, make a final plea for YOU to attend Retro World Expo, get an early glimpse of how to join in on early November's annual "International Play Your Vectrex Day," and lastly, thank all of those members who sent in submissions to our site during the month of September.

REMEMBER: If you have any news about upcoming events or topics that you think the site needs to hear about, please PM singlebanana and put "RFG Site News" in the subject line. Who knows, maybe your news will make our front page!
----------------------------------------------------------------------------------------------------------


Continue reading All Our News Are Belong To You: October 2016 Edition



Database Search
---
Site Statistics
---
Total Games:

117922

Total Hardware:

8462

Total Scans:

149631

Total Screenshots:

82336

[More Stats]
Our Friends
---
Updated Entries
---

(PS3)
---

(Gen)
---

(CoCo)
---

(3DS)
---

(Vita)
---

(XOne)
---

(Sat)
---

(PS3)
Updated Collections
---
New Forum Topics
---
New on the Blogs
---
Nielsen's Favorite Articles
---