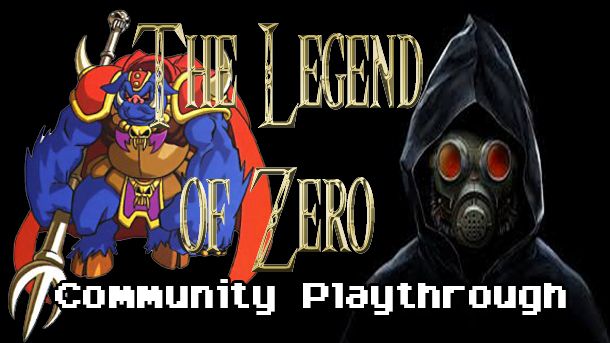 After starting 2015 off with a *BANG*, prepare yourself for the load of action and drama, that the RF Generation Playthrough Group has in store for you in February.
For the February Retro Playthrough, we return to the land of Hyrule in the timeless classic
The Legend of Zelda: A Link to the Past
for the SNES. In this prequel to the original two Zelda games on the NES, take control of Link as he embarks on an epic adventure to once again save Princess Zelda and restore peace to Hyrule. Join us for
The Legend of Zelda: A Link to the Past
and experience what is commonly regarded as one of the greatest games of all time.
Retro discussion thread:
http://www.rfgeneration.c...m/index.php?topic=14980.0
Over on the modern side we will be choosing our own fates with a visual novel for the Nintendo DS. In
999: Nine Persons, Nine Hours, Nine Doors
you find yourself aboard a sinking cruise ship with eight strangers. The only path to freedom is found after finishing a series of puzzles. The branching story line and six unique endings will have you replaying until you find the right answers to the "Nonary Game."
Modern discussion thread:
http://www.rfgeneration.c...m/index.php?topic=14978.0
If you think you have what it takes to save the Hyrule kingdom or escape the sinking ship alive join us in February's Community Playthrough.
Yes, Zelda for SNES- i have never played it...a long time it stood beneath my TV-Set, waiting there.... now for a reason

I am in!!!


I'll be taking part in Zelda (and maybe 999 if I can snag a copy in the near future). I played A Link to the Past very briefly when I was a kid, but I was never much of a Zelda kid growing up. Now that I'm older and wiser, let's give it a fair shake.

Just want to say as a long time Zelda fan, those who have not played this game, are in for quite the treat. It is arguably the best game in the entire franchise (settle down Ocarina guys). I remember getting LttP upon release and pulling one of my first video game all-nighters. I have lent out my copy to a person who I am helping attain retro therapy with his gaming. I have played and beat LttP a bunch of times anyways, so this is just the perfect reason to follow the lead of Fleach, and dive in to 999.

Zelda is one of those franchises you can keep coming back to, but I understand the possibility of wearing out the experience.

If anyone is on the fence about 999 don't be overwhelmed. It's very well written with a great cast of characters. The puzzles aren't so hard that you feel like quitting (yes, they're challenging but in a fair way). It's one of those games in which you have to pay attention to the details so you don't miss anything. All things considered, it's worth checking out if you like engaging challenges and abstract things... It's like a game version of Saw or Cube.

@Fleach: I agree and will add to what Fleach said. The neat thing about 999 is that you gain pieces of the overall story each time you play it. You must then put those pieces together to understand the whole of what is going on. It's a fascinating concept and a cool intertwining of narrative and gameplay. Your choices will determine what parts of the story you get to hear and making different choices on subsequent replays only adds to the overall narrative you are trying to put together.