Join RF Generation Playcast hosts, Rich (singlebanana), Shawn (GrayGhost81), and long time RF Generation member and front page contributor, Addicted, as they discuss a popular, point-and-click PC title from 2002, Syberia. This month's Playcast travels through Old World, European communities inhabited by humans and marvelous, mechanical, masterpieces called automatons. In this month's podcast, we take an in-depth look at Syberia's fantastic narrative, beautiful, steampunk art style, and its stripped down game mechanics. This title has received praise from point-and-click enthusiasts, but how does it set on the palates of our fine, gaming connoisseurs? Did this game's messages find their way into the hearts and minds of our participants, or are they simply muddled due to other shortcomings? And can the boys ever figure out how to line up a call correctly? The answers to these questions and many more in this month's episode of the RF Generation Playcast!

As always, we are happy to hear your thoughts on this game on our discussion page (linked below). We will respond to your comments and are always happy to discuss the game more. We hope you enjoy our show. Please be sure to rate and write a review of the show on iTunes to help us increase our listenership. Thanks for the listen!

Episode 38 discussion thread: http://www.rfgeneration.c...m/index.php?topic=17835.0

Get the show on Podbean: http://www.rfgplaycast.com/
On iTunes: https://itunes.apple.com/...ion-playcast/id1038953364
On Stitcher: http://www.stitcher.com/p...ation-playcast?refid=stpr
And follow us on Facebook: https://www.facebook.com/rfgenplaythroughs
And on Twitter: @thesinglebanana, @MrShawnGray & @RFGPlayCast


Continue reading Episode 38 - RF Generation Playcast



We interrupt your regularly scheduled program to bring you this month's edition of RF Generation's Site News! In this issue, we drum up some excitement for our annual Pain Yourself With Submissions contest, announce July's community playthrough game, provide you with the latest details for Retro World Expo 2017, and of course, thank those members who sent in submissions to our site and registered approvals during the month of May. However, in an effort to increase the amount of info and appearance of our database, we will be implementing a new "focus" each month. Stay tuned to the end of our broadcast, for more information. Thanks for tuning in!

REMEMBER: If you have any news about upcoming events or topics that you think the site needs to hear about, please PM singlebanana and put "RFG Site News" in the subject line. Who knows, maybe your news will make our front page!
----------------------------------------------------------------------------------------------------------


Continue reading All Our News Are Belong To You: June 2017 Edition



Dragon Quest V is one of the most important role playing games to ever be released. Despite this, it has been a near unknown outside of Japan. Enix struggled to establish any sort of long term foothold in the North American gaming market. They were a bit more successful in Europe, enough to keep the doors open through the mid-90s. Translating RPGs is a long, expensive process, and Dragon Quest was the company's flagship series. The first four games on NES were all localized and released, but the process likely started too late. Japan got to see the full, natural evolution of these early Famicom RPGs, while the Western games were jumbled. They released a few years after their initial release as well. Japan originally saw the first Final Fantasy releasing two short months before Dragon Quest III. In the timeline of Western releases, Final Fantasy actually beat Dragon Quest II to market. Being a full game behind made Enix's games look that much weaker once they released internationally.

A big promotion with Nintendo Power got a lot of copies of the first Dragon Quest game circulated in North America, but the sales of each subsequent game in the series just fell. The later games in the series were also hurt, since they were released after the Super Nintendo's release. The early games in the series were like building blocks, introducing more core mechanics with each subsequent game. By the time that Dragon Quest V was getting ready for release, all these pieces were in place, and the focus on telling the personal story of the heroes became even more prevalent.


Continue reading Dragon Quest V: The Lost Masterpiece



---

Posted on Oct 13th 2016 at 08:00:00 AM by (

singlebanana

)

Posted under

Playcast

,

Lego Batman 2

,

playthrough

,

September

,

2016

,

PS3

,

DS

,

3DS

,

Vita

,

PC

,

360

Join RF Generation Playcast hosts, Rich (singlebanana) and Shawn (GrayGhost81), as they discuss the September playthrough of Lego Batman 2: DC Super Heroes. In this episode, we discuss our history with Lego video games, our childhood love of Lego and Batman, the ins and outs of the gameplay, and the differences in the handheld and home console versions. How does this game differ from other games in the Lego franchise? Is this rather cheap title worth your time as a fan/non-fan of in-game collectables? You won't want to miss this episode of the RFG Playcast!

As always, we are happy to hear your thoughts on this games on our discussion page (linked below). We will respond to your comments and are always happy to discuss these games more. We hope you enjoy our show. Please be sure to rate and write a review of the show on iTunes to help us increase our listenership. Thanks for the listen!

Episode 30 discussion thread: http://www.rfgeneration.c...m/index.php?topic=17473.0

Get the show on Podbean: http://rfgenplaycast.podbean.com/
On iTunes: https://itunes.apple.com/...ion-playcast/id1038953364
On YouTube: https://www.youtube.com/w...Dkrxz-LQ&feature=youtu.be
On Stitcher: http://www.stitcher.com/p...ation-playcast?refid=stpr
And follow us on Facebook: https://www.facebook.com/rfgenplaythroughs
And Twitter: https://twitter.com/RFGPlayCast


Continue reading Episode 30 - RF Generation Playcast



After starting 2015 off with a *BANG*, prepare yourself for the load of action and drama, that the RF Generation Playthrough Group has in store for you in February.

For the February Retro Playthrough, we return to the land of Hyrule in the timeless classic The Legend of Zelda: A Link to the Past for the SNES. In this prequel to the original two Zelda games on the NES, take control of Link as he embarks on an epic adventure to once again save Princess Zelda and restore peace to Hyrule. Join us for The Legend of Zelda: A Link to the Past and experience what is commonly regarded as one of the greatest games of all time.

Retro discussion thread: http://www.rfgeneration.c...m/index.php?topic=14980.0

Over on the modern side we will be choosing our own fates with a visual novel for the Nintendo DS. In 999: Nine Persons, Nine Hours, Nine Doors you find yourself aboard a sinking cruise ship with eight strangers. The only path to freedom is found after finishing a series of puzzles. The branching story line and six unique endings will have you replaying until you find the right answers to the "Nonary Game."

Modern discussion thread: http://www.rfgeneration.c...m/index.php?topic=14978.0

If you think you have what it takes to save the Hyrule kingdom or escape the sinking ship alive join us in February's Community Playthrough.



Suikoden Tierkreis was the second Suikoden game made by Konami for a non-Sony system and was the first to be released outside of Japan. The first, Suikoden Card Stories, was released on the Game Boy Advance (Japan exclusive) and is basically a retelling of Suikoden II as a trading card game. Though I have no idea what I'm doing in that game due to the language barrier, I do know what's going on in Tierkreis. Tierkreis was the first Suikoden game released since Suikoden V on the PS2, and was anxiously awaited by fans of the series, since there was about a three year gap between these releases.


Continue reading Psychotic Reviews: Suikoden Tierkreis



Overview
On the outside, Fossil Fighters sounds surprisingly similar to a Pokemon copycat, but after "digging" a little deeper I found it more enjoyable than Nintendo's other monster battler. I found hectic and addicting as you find new fossils and begin cleaning them with a drill and hammer. If you do it satisfactory then you are rewarded with a new fossil or parts to an existing making them stronger. Sounds like it would kind of on the childish side? True, but the elements of side quests and a love interest or two in the game is exactly what it needs to appeal to the older generation as well.

Story
The game starts by you going to an island, Vivosaur Island to be exact, to do some digging, cleaning and fighting! Kind of a weak story as you meet characters along the way in the likes of Dr. Diggins, BB Bandits, a crazy guy that shakes his hips as well as a few ladies, even some strange human-like race. The story was good, not great but really wasn't a huge deal to me as I was more inclined to go after new fossils and have some more battles than really progress through the story. I actually put more hours into the game after I beat the story and decided to work on my side quests and Fossil collection.

Game Play
Game play can be split up into two different areas. The first is collecting fossils. You use a sonar which beeps when you are near fossils on the top screen of the DS to give you a general location for the buried treasure. Then it is simply wonder over and throw your pick-axe into the ground and bingo. Sometimes you may have to battle a person to get your treasure. But we can touch on that later. You can also find jewels or other rare fossils which can be sold once cleaned.
After digging a few fossils up, take em back and clean them using the stylus as a pointer. Hammer at first then the drill to clean up gently. I almost feel like a dentist after completing this part of the game




The second part of the game play was the battles you take on. Some mandatory, others were not. Each player is sized up with the three vivosaurs you take into battle, and the weaker of the two players gets first turn. Status effects can come into play during battle and also attack/defense effects that each vivosaur has. Each team has different combos and can make for a pretty good time experimenting.


Sound and Graphics
Overall the sound wasn't terrible. But I am used to playing more RPG's and getting good composing etc so I think that is why it didn't really stand out to me as much. Most of the time I had it turned off and had other music on. The graphics are not good. I wasn't impressed with them at all and if you do compare it to Pokemon, you will be saddened to find out Pokemon had a large advantage. I read a review about it before and it said, "The art on the box is way, way more impressive than what you're going to get in-game. " and I would have to agree.

Trivia
Released in April of 2008 in Japan under the name Bokura wa Kasekihorida which means "We are Fossil Diggers"
Sequel also released in Japan in 2010 under the name Super Kasekihorida
Idea was thought of in 2004, and started being developed in 2005.
IGN didn't like the game much and gave it 5.3 while Gamespot gave it 7.5.

Closing
Overall I really enjoyed this game a ton. Sure it may be a little like Pokemon and the graphics may struggle slightly but it still was a blast. I spent over 57 hours playing through and still didn't get everything accomplished that I wanted to. I may or may not pick it up again later but I am hoping the sequel heads on over seas for us to enjoy. Adults and kids alike can pick this up and really enjoy it.

(Trivia courtesy of Wikipedia, Screenshots from IGN, Gamespot, RFGeneration.)



Continue reading Unloved #15: Lost Magic



Lock's Quest


Platforms:Nintendo DS & DSi

Publisher: 5th-Cell
Developer: THQ
North American Release Date: Sept. 8th 2008
Genre: Strategy
Number of Players: 1, 2 Online
ERSB Rating: Everyone for Fantasy Violence

Review

I am sure all of you have played a game where you build a fort and then try to defend it from massing armies, whether it is bugs or aliens or in the case of this game, Clockworks. Now this isn't your standard tower defense game by any means. From the creators of Drawn to Life bring you a wonderful adventure into the world of Clockworks and Archineers. Think of it as a combination of Architects and Engineers, that you use to create forts and then of course defend them. However there is more to this game than the standard build and defend mentality. Lock's Quest throws at us a great little adventure. Now lets take a look at some specific areas.




Story

The story of Lock's Quest at first may seem kind of cliche in that a girl gets taken from you and you must rescue her. Except this time it isn't your love interest, it's your little sister. After some slow starts to the story, you find yourself wanting to play more and more just to see what happens. The story plays fairly straight through but does throw some curve balls in mix as well as some things you might expect as you travel through the kingdom of Antonia looking for your sister and trying to defeat the evil Lord Agony - Chief of the Clockworks.

Game Play

There is a ton of game play in this 100 day mission that brings to life a journey to rescue Lock's sister. The game can be broken up into two main stages of playing, although there are several other parts to the actual game. For the most part throughout the game you will take on the role of building towers and walls, placing traps and mines, and battling Clockworks. The first stage in this is to construct your towers and fort. This is fairly easy, using the stylus you simply click the tower you want, then click again to place it and rotate it if you need to. That is about it. You have a time limit to build and it is usually 2 minutes and sometimes 3. This goes fast and can be rather hard to set up your base in the first stages when you have a clean slate. After your time is up, a 2-3 minute stage of clockworks coming at you usually from one or more locations to attack your base. This is the cool part of the game as in this stage of things you can now defend your base by attacking the clockworks yourself, which leads to special attacks, or you can repair your towers to defend yourself. You heal automatically which is kind of nice I suppose, simply by running away from battle you will gain life back in a few seconds. Your special attacks are pretty handy and speed things up nicely. You will run around the entire time, it is crazy how much action is involved in this game.
After you kill a clockwork, a thing called Source is dropped and it shows up in a blue flame. This source is the main reason why you are fighting as the clockworks want your Source wells. Also randomly during your fighting the clockworks, a new scrap might be picked up and after the battle has ended you can navigate your way through a few screens to build more towers, traps, and helper towers from that scrap. It is a handy little thing, specially the freeze traps as I pretty much spammed them right in front of my towers and put some poison traps near the spawning points and breezed through most stages fairly easily.




Other stages to play in Lock's story is a series of days where you man the turret to defend town. This is very much like the tower defense games all over the place that you might have seen. But they are a fun change of pace and add to the game instead of just building forts and defending those all day. Another stage I really enjoyed was one where you have control of Lock but there is not town to defend. You must go through the map and take down enemies in hand to hand fighting. This was a blast and I wish there were more of these stages, sadly if I remember right, there was only one or two.

The only few gripes I had with Lock's Quest is that sometimes during the building stage where you set your towers can make it difficult to see where your others are. For example, your building a |_| shaped town, sometimes they can be hard to see the sides if you have your front built already. It is a very stylus heavy game which for me is hard to play through and I am not a big fan of the stylus. But this makes good use of and gives you a heck of a hand cramp if you play it for to long. The game runs around 20 hours but it never really feels like it as you are always wanting to get to the next stage to see what happens in the story. I ran my battery down several times and I remember thinking that I just charged it, even though it was 5-6 hours ago.

Sound and Graphics

The graphics in this game are fantastic to put a good word on it. The game has a ton of stuff going on and it always ran smoothly. Think of this, you have at any given time, Lock running around, towers going off, 15-30 enemies on the map all attacking or walking, traps going off and it runs smoothly. I saw one review saying they had a map of over 300 things and it never hiccuped at all which is pretty amazing. The sound is simply awesome. From the battle music that really gets you in the mood to bash some clockworks to the menu music that doesn't get annoying at all which is a trend I am afraid, happening entirely to much. I thoroughly enjoyed the music and animations of Lock's Quest. The characters look good and animations work and run smoothly. Lock's hair even flows smoothly when he is running around. The clockworks also look good with a nice variety of types to have to overcome. The ones I hated most were the ones that charged your walls with explosives on their back. Not cool! Oh and also the ones that were ghosts I didn't care for much at all either.

Facts/Trivia

In July, at the San Diego Comic Convention, THQ debuted a promotional mini-comic based on the universe of the game entitled Lock's Quest: A Source of Hope - Volume 1 drawn by Edison Yan. IGN awarded Lock's Quest its "Best Strategy Game" award for the Nintendo DS at E3 2008. Source: Wikipedia

LocksQuest.Com has a playable Flash demo of the game.

Overall

Overall Lock's Quest is a great adventure to take on the go or sit in bed and play until you want to sleep. Be prepared that you will not be able to sleep after playing as it is very intense action. The music and animations are great and sound awesome coming from the heavy emphasis on battle. The graphics are also nice and look good on the DS. The heart of the fun is truly at the game play and it runs for 100 days in the mission and 20 hours in your life. A great value at $20 now and even cheaper on the internet, you would be silly not to want to pick this up and play it if you are a fan at all of Tower Defense games or just a great intense action title. Overall I give Lock's Quest a sore wrist and a score of 8.5

Screenshots from IGN.com.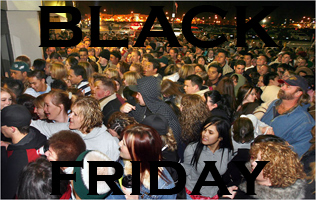 Updated 11/26 @ 12:36AM with Game Crazy deals.

So yeah, I haven't done a blog entry in quite some time, but I figured why not come back with a bang? Here's my yearly Black Friday deals post, a little early this time. As far as I know, everything on this post should be accurate. I used leaked scans from the ads found at blackfriday.info and some info from cheapassgamer.com. However, I did start working on this post about a week and half ago, so deals may have changed last minute. I'll review it on Thanksgiving day to check and see if what I have is correct. If you see any errors, please leave them in the comments.

Items in bold are ones that I think are pretty cool and worth checking out.

First things first: here's some notable deals I want to get out of the way from retailers that don't get a special spot in the listing:

Dualshock 3 for $30 at RadioShack
Lego Rock Band FREE when you buy $20 of stuff at Old Navy

Also, be sure to keep your eye on Amazon's Black Friday week section. They have some great deals going on all week.

For PC gamers, Steam is having day long sales every day for the next five days. They have some GREAT deals right now, like Osmos for only $2 and Batman Arkham Asylum for $25. Check this page every day for new offers.

PS3 owners, Sony is having a sale on various PSN games this week.

$5:
Bomberman Ultra
Comet Crash
Flower
The Last Guy
Prince of Persia Classic

$7.50
Invincible Tiger: The Legend of Han Tao
Smash Cars

$15
Fate/Unlimited Codes (PSP)

Killzone 2 DLC sale: Flash and Thunder for $3, DLC Bundle for $10

Anyways, now on to the brick and mortar stores. Click on the link to skip directly to the store you want to see.

Best Buy
Game Crazy
Gamestop
Kmart
Target
Toys R Us
Wal-Mart



Continue reading Black Friday 2009 Spectacular!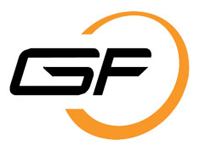 I recently decided to get GameFly because I found that there were so many new games I wanted to try out, but not necessarily buy them. So far, i've been very impressed by the service. So much so that I thought I'd let you all know about my experiences so far. If you don't know, GameFly is a rental service, much like NetFlix, that allows you to rent games by mail.

First, let's talk about the main part of the service, renting. Their library of games is extensive. They have almost any game you could want for PS3, 360, Wii, PS2, Xbox, GameCube, DS, PSP, and GBA. So far it seems like most of the games I've wanted to rent are readily available, with the exception of brand new games, which tend to have Low to Very Low availability. But usually they'll be more available in a week or two once the initial renters have returned their copies.

The process of selected what games you want is fairly simple. You simply search the site for the game you want to rent and add it to your GameQ. Once you have titles in your GameQ, you can rearrange them to tell GameFly which you would like to have top priority. When you return a game, they will pick the next available game out of your GameQ and send it. Pretty simple.

You receive the game disc/cart only in an envelope that opens up into a pre-paid return envelope. Inside the envelope you'll find a protective cardboard sleeve with a paper sleeve inside that contains your game. You can keep any game as long as you want. Once you are done with a game, just put it back in the envelope, drop it in the mail and they'll take care of the rest. Once they receive your game, they'll ship out the next available game on your GameQ

In addition to offering rental services, GameFly also has an extensive library of used games for you to buy at a discounted price. Often times, their used game prices beat out GameStop. For example, I bought Prince of Persia for PS3 from them for only $22, whereas GameStop was charging $27 at the time I bought it. Another example: GameStop wants $55 for Red Faction: Guerilla whereas GameFly only wants $43 for it. Another nice thing about GameFly is that if you rent a game and you end up enjoying it, you can opt to keep the game without having to send it back. Oh, and all you CIB whores out there, don't worry, if you decide to keep the game, they will mail you the case and instructions for free. Since the case and instructions haven't been touched by anyone, they're in perfect condition. Oh yeah, I should also mention that all 6 games I've rented from GameFly so far have been in mint condition with no scratches or fingerprints of any kind.

Their shipping times are pretty good too. I live in Minnesota, and it usually takes three days for me to get a game from them or for them to receive a game I send back. However, sometimes when sending a game back, they will use something called fast return, where they ship your next game as soon as they get tracking confirmation from the post office that you put the game in the mail. I haven't figured out how that works yet, however.

Their plans are pretty well-priced too. $15.95 per month for one game out at a time, $22.95 for two games, $29.95 for three games, and $36.95 for four games.

GameFly offers a program called GameFly Rewards to all of its members at no charge. Every three months you are a member, you will get $5 GameFly Dollars to used in their used game store. Also, if you're a member for six months, you will get 5% all purchases from them, and if you're a member for a year, you'll get 10% off. So the longer you remain a member, the better of a deal you'll get if you buy games from them. Add that on top of the $5 they give you every three months, and the savings start to stack up pretty well.

Click here to give it a shot! They have a free trial, and your first month is discounted if you decide to keep going with them.


There's a reason why I haven't done this in three weeks, you'll see why. Here's the release list for the last three weeks.


Playstation 3
Xbox 360
Nintendo Wii
• Lord of the Rings: Conquest
• Lord of the Rings: Conquest
• Deal Or No Deal
• Fishing Master World Tour
• Hotel for Dogs
• Neighborhood Games
• Paws and Claws Pet Resort
PSP
Nintendo DS
Playstation 2
NOTHING

PC
• Cartoon Network Universe: Fusion Fall
• Delta Force 10th Anniversary Collection
• Lord of the Rings: Conquest
• Mirror's Edge
• Bigfoot: Collision Course
• Elebits: The Adventures of Kai & Zero
• Hotel for Dogs
• Inkheart
• Jumble Madness
• Lord of the Rings: Conquest
• Moon
• Paws and Claws Pampered Pets
• Personal Trainer: Math
NOTHING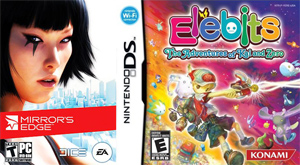 Very exciting for not doing it in such a long time, I know. First thing worth mentioning is Mirror's Edge on the PC. If you have a good gaming PC and haven't experienced the game yet, please do so. Mirror's Edge is easily one of the five best games of last year. Yeah, the game is technically "short", but it never feels short. The pacing and length feels perfect. After you beat the game, there's plenty more to do, such as speedruns on all the game's levels and trying to beat your friend's scores on the online leaderboards. Please, don't skip this game. Give EA your support by buying the game. Let them know that they are truly headed down the right direction with innovative, original titles like Mirror's Edge.

The other title worth talking about is Elebits: The Adventures of Kai and Zero for the DS. In case you don't know, I'm like one of two people that actually bought and enjoyed the first Elebits game on the Wii, so I was intrigued when I heard there was a DS version coming. A few weeks ago, I downloaded the demo to my DS from the Nintendo Channel on the Wii and played through it. I thought it was pretty fun, but repetitive and nowhere near as good as the original. What's different about the DS version is that it's structured more like an RPG/Adventure rather than a puzzle game. I'm not really sure what else to say about it. It's merely a decent game that's kinda fun. I certainly wouldn't rush out and buy it right now, but maybe when it hits $10 or so in a few months.

Check back very soon for this week's releases!



I'm not dead, I just took a week off to do my final exams and stuff like that. Plus, this time of year is dead anyways, so I figured it could wait. So, here's what came out last week and what's out this week.


Playstation 3
Xbox 360
Nintendo Wii
• Rise of the Argonauts
• Sonic Unleashed (get the Wii/PS2 version instead)
• Rise of the Argonauts

• Calvin Tucker's Redneck Jamboree
• Neopets Puzzle Adventure
• Rock Band 2
• Summer Sports 2: Island Sports Party
• The Tale of Despereaux
• Word Jong Party

PSP
Nintendo DS
Playstation 2
• Dungeon Maker II: The Hidden War

PC
• Band Manager
• Lost Secrets: Bermuda Triangle
• Hidden Expedition: Amazon
• Hired Guns: The Jagged Edge
• Prince of Persia
• Rise of the Argonauts
• RPG Fantasy Action Pack
• The Tale of Despereaux
• Zoo Tycoon 2 Ultimate Collection
• Animal Boxing
• Australia Zoo Quest
• Build-a-Lot
• Candace Kane's Candy Factory
• Cate West The Vanishing Files
• Driver's Ed Portable
• Dreamer: Horse Trainer
• Dreamer: Puppy Trainer
• Learn Math
• Left Brain Right Brain 2
• Mystery P.I.: Portrait of a Thief
• Slingo Quest
• The Tale of Despereaux
• Rock Band 2
• Shin Megami Tensei: Persona 4
• The Tale of Despereaux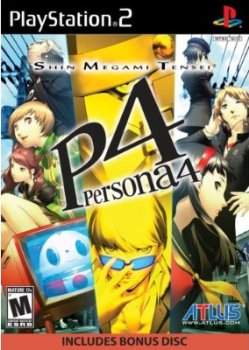 Very boring, am I right? Get used to it. That's what the next few weeks are going to be like.

The only highlight here is Persona 4 for the PS2. I don't know much about it other than it's a weeaboo JRPG with an even more weeaboo translation that keeps all the honorifics and stuff on there. Also, you commit suicide to gain powers. Apparently it's good if you're into that kind of thing, but I'll stick to Fallout 3 thank you very much.

So, next week, I don't think anything is coming out. Literally, nothing.


Sorry for being so late with this, but this is the last week of the semester for me before finals, so the professors have been dumping all sorts of homework on me. Yippie. So, I need to keep it short and sweet this week.


Playstation 3
Xbox 360
Nintendo Wii
• Prince of Persia
• SingStar ABBA
• Destroy All Humans 3: Path of Furon
• Prince of Persia
• Bigfoot: Collision Course
• Family Party: 30 Great Games
• King of Fighters Orochi Saga
• Mushroom Men: Spore Wars
• My Fitness Coach
• Nancy Drew: The White Wolf
• Safecracker
• Ski & Shoot
• SPRay
• The Tale of Despereaux
PSP
Nintendo DS
Playstation 2
NOTHING

PC
• Disney's Bolt
• Grand Theft Auto IV
• Neopets Puzzle Adventure
• The Tale of Despereaux
• A Vampyre Story
• Zoo Tycoon 2 Ultimate
• Animal Boxing
• Dreamer: Puppy Trainer
• Emma at the Farm
• Emma in the Mountains
• Happy Cooking
• Mushroom Men: Rise of the Fungi
• My Fun Facts Coach
• Prince of Persia: The Fallen King
• Slingo Quest
• The Tale of Despereaux
• Wordfish
• Kingdom Hearts Re: Chain of Memories
• SingStar ABBA
• The Tale of Despereaux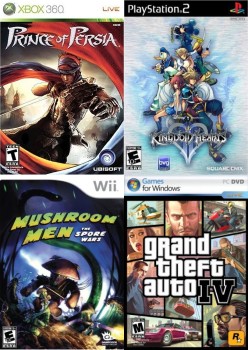 Yet another slow week, but there's some good stuff. Such as Prince of Persia. This installment in the long-running series has UbiSoft trying to reinvent the game with a new cel-shaded Okamiesque art style and open world gameplay...and apparently the results are good if early reviews are to be believed.

The other big game I'm interested in this week is Mushroom Men for the Wii. Why is this shovelware sounding game so intriguing? First of all, the game's music was composed and performed by none other than Primus bassist, Les Claypool. However, what makes the game really interesting is that the entire game is synced to a metronome that runs at 120 beats per minute. The result is a very unique look and sound that I've never seen in a video game before. It really must be seen to be fully understood, so take a look at this trailer from GameVideos about the metronome system. IGN also has a great article about the system. Oh, I supposed I should probably mention what the gameplay is like. Well, it's basically your standard platformer, but with some neat MDK2/Fallout 3 like weapon creation elements. I just hope the gameplay is as brilliant as the metronome system, but even if it isn't, I know I'll like the game since it's a bold experiment in sound design. Unfortunately, I can't afford to buy this game right away.

If anyone gets this game or hears anything about it, leave a comment, because I'm dying to know how this game turned out.

Oh yeah, there's some new Kingdom Hearts game out this week on the good ol PS2. It's a 3D remake of the GBA game, Chain of Memories entitled Re:Chain of Memories (clever). Since I don't know anything about Kingdom Hearts other than a lot of weeabos that don't normally like Disney love this game...probably for "kawaii" artwork and stuff. Never understood the appeal of this game.

If you missed out on the consoles, GTA IV will hit Windows this week in all it's SecuROM-protected "glory" (if you can call it that). Hooray DRM!

Anyways, check back next week when I'll be burned out by final exams.

But then I'm done with school for a month.




Gaming has changed. It's no longer about top-notch AAA blockbusters and quality games, it's an endless series of shovelware developed by guys in business suits and programmed by machines that follow their every command. Gaming has changed. ID tagged consumers carry ID tagged weapons, use ID tagged gear. Nanomachines inside their bodies enhance and regulate their tastes. Hannah Montana. High School Musical. Imagine. The letter Z. Everything is monitored and kept under control. Gaming has changed. The age of innovation has become the age of shovelware. All in the name of making of quick buck from unsuspecting consumers. And he who controls the gaming battlefield...controls history. Gaming has changed. When the battlefield is under total control... shovelware becomes routine.


Playstation 3
Xbox 360
Nintendo Wii
NOTHING!
• NPPL Championship Paintball 2009
• AMF Bowling World Lanes
• Calvin Tucker's Redneck Jamboree
• Cake Mania: In the Mix!
• Championship Foosball
• Iron Chef America: Supreme Cuisine
• King of Fighters Orochi Saga
• Safecracker
• Skate City Heroes
• Ski & Shoot
• Winter Sports 2: The Next Challenge
PSP
Nintendo DS
Playstation 2
NOTHING!

PC
• Band Manager
• Disney's Bolt
• Gothic 3 Collector's Edition
• Neopets
• Zoo Tycoon 2 Ultimate
• Age of Empire: Mythologies
• All Star Cheer Squad
• Chrono Trigger
• Club Penguin: Elite Penguin Force
• Cradle of Rome
• Emma in the Mountains
• Neopets Puzzle Adventure
• Personal Trainer: Cooking
• Syberia

NOTHING!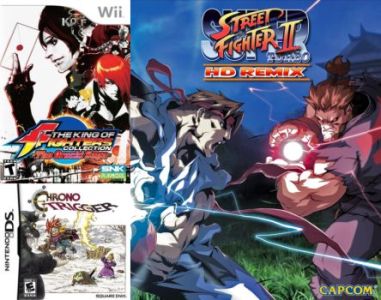 Looking through the ashes of the holiday season, I observe three beacons of hope for this week, even if they are all rereleases of things have have been out for at least ten years.

First among them is King of Fighters: Orochi Saga for the Wii. It's a compilation including the following games: King of Fighters '94, '95, '96, '97, '98, and '99. I don't have much experience with any of those games, but I know they're well liked by many people, so I thought I'd highlight it.

The next "good" game to come out this week is a DS remake of one of the most appreciated (and expensive to track down) games ever, Chrono Trigger. Originally released for the SNES in 1995, Chrono Trigger is yet another RPG from Square, and yet another game I've never had any desire to play. This new DS edition of the game has several all-new features including a couple of new dungeons, a new final boss with his own dungeon and ending that is unlocked after getting the original ending, two modes of play (DS and Classic), wireless play for 2-4 people, and arena mode, changes to the English script to more closely reelect the original Japanese game, no load times for the anime cutscenes (the same ones from the PS1 version included with Final Fantasy Chronicles), and improved sprites/music. But I honestly don't care. I've NEVER played Chrono Trigger, nor do I have much desire to since it looks like yet another generic JRPG grindfest. OH NO! I have sinned and tarnished the name of one of the "greatest games ever". So, RPG fans, why should I care about this game? What makes it different from other JRPGs? How does it innovate? Tell me why the hell I should play this game, and maybe I will.

However, the absolute highlight of the week is the long-awaited Super Street Fighter II Turbo HD Remix (aka: Super Street Fighter II Turbo HD Dub Edition Remix Gaiden: The Director's Cut: Deluxe Edition). In addition to being the newest member of the ridiculously long name club (along with Supersonic Acrobatic Rocket-Powered Battle-Cars), it's a member of the awesome downloadable games from Capcom club. What makes this remake so great and worth getting? First off, the sprites have been upgraded, BIG TIME! Just check out this comparison of Ryu, this one of Ken, and this one of Akuma. Quite the difference if I must say so myself. These awesome sprites will be rendered in 1080p HD goodness along with plenty of new features including an optional "rebalanced" mode that changes around the balance of the characters, training mode, both widescreen and standard 4:3 aspect ratios, a remixed soundtrack created by people at OverClocked Remix (the original soundtrack is there too if you prefer to hear that, the ability to use either the new sprites or the old ones from the original, and, of course, online play with voice chat, matchmaking, stat tracking, and leaderboards. The best part is that this whole package is going to be selling for only $15 on both Xbox Live Arcade (out Wednesday) and Playstation Network (out Tuesday). In addition, PSN people will be getting a free Street Fighter Underground soundtrack with original songs by hip-hop artists like Redman, DJ Qbert, and Heiroglyphics. I don't know about you, but I am ultra pumped for this game because I haven't played Street Fighter II (or any fighter) in quite some time, and I really want to get back into the groove of things. In addition, the online modes sound awesome as well. So, anyone getting it for PS3? Wanna set up some matches? I bet I know the answer to that: no. Whatever. Hope you like not having fun.



That's all for this week. Hopefully you all enjoyed my pretentious as hell intro.



Database Search
---
Site Statistics
---
Total Games:

122425

Total Hardware:

8991

Total Scans:

156943

Total Screenshots:

91056

[More Stats]
Our Friends
---
Updated Entries
---

(TS1000)
---

(PS4)
---

(PS4)
---

(PS4)
---

(PS4)
---

(Amig)
---

(Amig)
---

(PSX)
Updated Collections
---
New Forum Topics
---
New on the Blogs
---
Nielsen's Favorite Articles
---