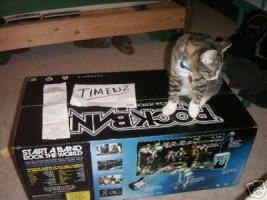 Some lucky guy in Marina, California managed to snag Rock Band early from the local Best Buy there. Instead of setting the game up as a demo, the Best Buy accidentally put it out for sale. This guy, "timenz", spotted it, bought it, and put it up on eBay. Needless to say, EA was not very pleased by this at all and gave the man a call asking him to return the game to the store. However, he did not do that. Then he got a call from Best Buy saying that if he returned it, he would receive a full refund and a $100 gift card, but he still refused to do it. He kept the eBay listing up, and now it is going for $326 (as of the time this article was posted).

So, fellow gamer nerds, what would you do in this situation? Auction it or return it for $100?

I'd auction it. He's doing quite well for himself if I must say so myself.

Source: Engadget.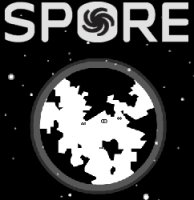 According to Kotaku via the latest issue of Game Informer, Will Wright's life simulation, Spore, has been "delayed indefinitely." Kotaku reached EA for comment, and they responded that the article is true in saying Spore was delayed, but they pushed it to fiscal 09 instead of fiscal 08.

What could be some reasons for this delay? I bet Will Wright (or EA for that matter) wants to release it on all the consoles on the same day as the PC version.

Regardless, I'm kind of getting tired of all these delays. I just hope the final game is worth all the delays.




Database Search
---
Site Statistics
---
Total Games:

129143

Total Hardware:

9299

Total Scans:

162607

Total Screenshots:

91882

[More Stats]
Our Friends
---
Updated Entries
---

(PS3)
---

(NES)
---

(3DS)
---

(3DS)
---

(3DS)
---

(3DS)
---

(3DS)
---

(3DS)
Updated Collections
---
New Forum Topics
---
New on the Blogs
---
Nielsen's Favorite Articles
---