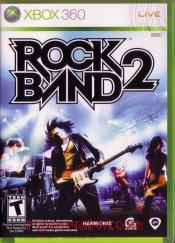 It's a weird feeling, sort of like you'd envision the Mafia to work. Just when you thought you had removed yourself from being a hardcore gamer, some game pulls you back in. Such is my new addiction.

When I am not being a good little Site Director and coding the site, I find that I have an addiction. This game has me so engrossed that it just isn't funny anymore. When the weather outside is bad, this is the game that keeps me glued in front of the TV. What game is it? Why, it's Rock Band 2.

It's funny though, because this game was the second of the two band games that I bought. See, I bought Guitar Hero: World Tour first because I thought it would have the better instruments since Red Octane was originally a hardware manufacturer. So, I had higher respect for their workmanship. Looking back, it wasn't a bad choice based on limited data, but, it's as though the future has set ablaze to that notion. I've now RMA'ed by PS3 Guitar twice and Drum Set once. It's.... ridiculous. I'd complain more if it wasn't for the fact that their RMA process has been really good, and I get free batteries out of it. I just hope that these new instruments actually continue to work as intended, but hey, right now the drum set works and I am addicted.

Why is it that I like Rock Band so damn much? Well, I like the drums, and I like them a lot. It's probably the closest analog of an instrument that any rhythm game has, and I find that great. To me, it feels as though I am actually playing the drums, and that feeling completely engrosses me, much more than playing the plastic guitar ever will. This feeling, coupled with the amazing track list of the Rock Band franchise (Radiohead and Talking Heads YEAH!) keeps me addicted.

Now, you might be asking why I like Rock Band 2 more than Guitar Hero: World Tour. That's a fair question, and I'll give you my spin. Rock Band takes the Band Experience and does it well. While World Tour makes you move from stage to stage, Rock Band does it with more pizazz. I love that although I play by myself the game treats my play through as a band. So, regardless of venue, my band's always the same members of Valley Junction. Guitar Hero, as far as I know, does not do that if I select Drums, and perhaps I should have delved into the band option, but at this point it seems like a moot point. Rock Band has won my heart. Not only does it keep my band intact, but it also makes you feel like you're in a rising band better than Guitar Hero ever will. Hire a staff, take risks, make fans, Band World Tour in Rock Band 2 is a treat and I love it. Perhaps you love it too.

So, such is my addiction. Any of you out there also addicted to this game? I know I am, and to a certain extent it drives me crazy... in a good way.

Note: Yes, I own the PS3 version... why don't you submit an image scan for the game?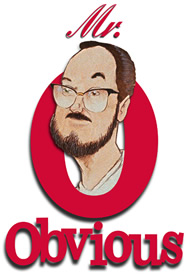 Good God, this development took a really, really long time to materialize. You know, Konami has been pretty active in the rhythm genre, and ruled Japan with its Bemani series. Dance Dance Revolution. Guitar Freaks. Drummania. Beatmania. Certainly, Bemani is popular in the Land of the Rising Sun, but stateside, only DDR really has taken off. Sure, there is in fact a stateside version of Beatmania, but it wouldn't say anything other than DDR has taken off here. Have you seen Drummania or Guitar Freaks in the states? Guitar Freaks may have seen a PS1 release, but I certainly have not it. It is almost as though Konami dropped the ball on that one.

Where Konami dropped the ball, Harmonix picked it and scored big time. Guitar Hero, Rock Band, they certainly have had their share of winners. See, Harmonix was, and still is, very successful in the rhythm business. Four or so years later, Konami has finally figured out that Harmonix's devices are a bit close to those of Guitar Freaks and Drummania. Hmm, you don't say? Great job noticing, Konami. You know, the likeness between the peripherals is uncanny. Why didn't Konami do this earlier? I guess they can get more damages now, if they win, and given how similar the peripherals are I certainly expect them to.

Konami Sues Harmonix Because Rock Band is Fun [Dtoid] [IMAGE]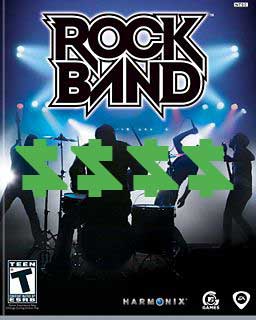 Let's not kid ourselves. I really like music / rhythm games. As such, I really like games like Guitar Hero. So, when the next Harmonix game was announced and it was Rock Band, it was pretty damn exciting. Then, there was the revelation that the game was only coming out for the 360 and PS3, which made baby Jesus cry. I myself, was one sad panda. The pain was lessened a bit when I saw the associated price tag, but the game still was amazing, and deep down, I still wanted it.

Fortunately, Harmonix announced that eventually Rock Band would be coming to the Wii, and that was about it. No price, no release date... nothing other than that the game was coming to the Wii. Well, that's nice, but I want more concrete information. The Wii owners want more information. Would it be expensive like its brethren, or would it be slightly more affordable? Would it be a quick cash in like Guitar Hero / PS2 Rock Band, or would the content be more like the 360 / PS3 versions? Most importantly, when would it be coming out?

Well, there is a release data and price for the Wii version. June 22, 2008. $170. Price, not too surprising, but hey! We now have a date. Additionally, it will be a "Special Edition", with 63 songs, including 5 bonus songs. Oh boy, I can barely contain myself. Yay. Seriously.

So, the burning question of will this game be a gimped version like the PS2 version, or will the game be like the 360 / PS3 version has yet to be answered. Certainly, my excitement will either fall or rise with that announcement, and I can't wait to hear more about this version of the game.

Rock Band Wii 'Special Edition' on June 22, $170 [Joystiq]

UPDATE: Kotaku asked for comment about DLC... No DLC... yet. No DLC ==No Buy.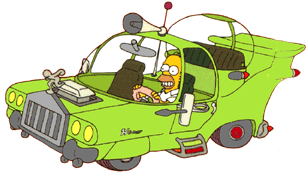 It's the end of the year, so that means that every self respecting video game site (or any site in general) must put out top 10 lists. Next-Gen.biz has done one that I thought was a pretty good read for the top 10 blunders of the year, and get this: I actually agree with the list completely! Read on for the list and my comments:

10. The Non-Elite Elite (Microsoft's release of the Xbox 360 Elite):

Makes sense that it's a blunder because Microsoft only painted the 360 black, put an HDMI port on it, and threw a larger hard drive in there for the Elite. The did nothing else with it really. No HD DVD playback or built in wireless. Far from "Elite" in my book.

9. This Heading Guaranteed 100% Free of Wii Puns (Nintendo not producing enough Wii systems to meet consumer demand)

This is definitely a bad move on Nintendo's part. It's been one year and I've only seen a Wii in stock at a store only a few times since the launch. Come on Nintendo, step your game up.

8. We've Got A SKU Just For You! (Sony's new models)

I don't know that it was exactly a blunder, but it was a boneheaded move on Sony's part. All those PS3 models confuse the consumer. Especially considering they criticiczed Microsoft for the same thing when the 360 came out two years ago (dang, has it really been that long). I also had to laugh at this quote in the article: "Given the current rate of hardware revisions and Sony's stated goal of a 10-year console cycle, there will be no fewer than 40 PlayStation 3 models by the time the platform retires. As each model cuts features, analysts expect the final version to be just a stylish, shiny black box that does nothing more than take tens and twenties in through the disc slot." Now you all know I'm a Sony fan, but that is undeniably hilarious. I also laughed at the comparison chart's bottom row.

7. Surprise! Zombies! (The VP of Microsoft Game Studios' big secret is not so secret.)

As with the article I linked to, I just need to reprint the whole exchange between Microsoft's Shane Kim and Game Informer magazine. There's really no other way to explain it:

Kim: I think one of the most important, subtle announcements at the Xbox 360 briefing is that Resident Evil is coming to Xbox 360. Yes, it's from Capcom, who's been a great supporter of us.

GI: But we knew that two years ago.

Kim: What?

GI: Resident Evil. It was shown at TGS two years ago.

Kim: No, but coming to Xbox 360.

GI: Yeah. It was at the press event.

Kim: I don't think so.

GI: I'm positive. I was there.

Kim: Really?

GI: It was shown at both press conferences.

Kim: That RE5 was coming to…?

GI: Yep.

Kim: I'm going to have to confirm that. That was supposed to be the big announcement.

Comedic GOLD! What an announcement there Shane!

6. Sony Exec Offers to Buy PS3s (Jack Tretton offers $1200 for unbought PS3s)

Basically, the story goes that current president of SCEA, Jack Tretton, said in a January interview with EGM that he would offer $1200 to anyone who can find a PS3 that has been on store shelves for more than 5 minutes. Well, the guys behind the popular webcomic Penny Arcade (in b4 WHY AM I SO BALD?!) did a little investigating and found that Sony now owes them $13,200 since they found 11 units unsold. Great move Jack, great move. The article also mentions some of his other quotes this year, in specific comparing the Wii to a lollipop, the 360 to a bad chef who you might get sick from, and the PS3 to a steak dinner. But my favorite Tretton quote has to be: "I would like my car to fly and make me breakfast, but that's an unrealistic expectation." which was referring to the backwards compatibility of the PS3. I think that Jack Tretton has become the new Ken Kutaragi as far as ridiculous comparisons go.

5. Alone Against The Empire (Sony blackballs Kotaku)

Right before the Game Developer's Conference Kotaku, a gaming blog, posted an article on a rumor that Sony had a new online service (the then unannounced Home) that they would reveal at GDC. When asking Sony for comments on the rumor, they offered no comment and demanded Kotaku take down the story. When Kotaku refused to do so, Sony gave them the middle finger and blackballed them via email (which Kotaku published as well). This was definitely a blunder on Sony's part and perhaps one of the most moronic PR decisions I've seen in my life, but at least Sony made nice with Kotaku later on that day and invited them back to all their GDC events.

4. Game Over Gerstmann (Gamespot fires Jeff Gerstmann)

I think this one could be higher, because it is perhaps the most significant blunder of the year since it exposes what is wrong with the mainstream gaming media. As we reported a few weeks ago, Gamespot fired Jeff Gerstmann over alleged pressure from Eidos over the review of their game, Kane and Lynch: Dead Men. Since the firing, Gamespot Complete subscriptions have been cancelled in mass and more importantly, their credibility has suffered .

3. It's Just a Toy Guitar and Some Music (Guitar Hero and Rock Band's many problems)

Guitar Hero 3 and Rock Band launched with issues. Mono sound on the Wii and failing Rock Band guitars in specific. The first one is really odd because I can't believe QA didn't pick that up! How in the heck does one not notice that unless they're playing on a tv with one speaker? I'd be disappointed to get GH3 home and see it just showing up as a mono signal on my receiver. Heck, I'm disappointed Orange Box on PS3 is just in stereo. And as far as the failing Rock Band controllers go, remember that you can get a free game from EA (aka: GET SKATE DAMMIT!) if your controller breaks...

2. We Already Bought All the Good Ones, Right? (EA buys Bioware and Pandemic, gets cocky)

I don't know about this one being on the list but it's pretty funny. So, John Riccitiello, the CEO of EA said that the industry has largely been picked for mergers after they bought Bioware and Pandemic, but then two days after he says that Activision and Vivendi Universal (publisher of World of Warcraft and owner of Blizzard) form to make Activision Blizzard. Funny ain't it? Not really.

And the number one blunder of the year?!

1. Red Ink of Death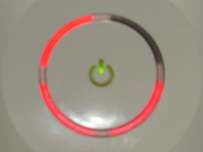 "Y'know things break" -Peter Moore on the 360's Failure Rate

This is definitely the blunder of the year. Why? It's made many people uncomfortable getting a 360 due to the enormous failure rate and made the 360's reputation into an unreliable piece of hardware. For Peter Moore to ignore it and brush it off when it was really a huge problem that would eventually cost the company a ton of money, not a good idea...

So, what do you think? Good list? Bad list? Let your thoughts be heard in the comments!

[Image]


2007 was the year of hype in gaming. Between Halo 3, Mass Effect, Super Mario Galaxy, Crysis, and Assassin's Creed, this year has seen the release of some of the most talked up games of all-time. While some of them fell far short of the hype, there were plenty of other far superior games that came out, but received little to no attention from mainstream gamers. So, continuing now and on every Wednesday (or Thursday) (or sometime) until the end of the year, I will be giving you a look at two games released this year that deserve your hard-earned cash and attention. At the end of this five-part series (ending the day after Christmas), I will list them in order of the most overlooked/underrated.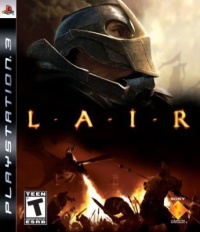 If you followed the video game world at all this year, you'll likely know that Lair for the Playstation 3 was a massively hyped game that was often touted as one of saviors of Sony's big black monolith of a gaming console known as the Playstation 3, but that did not happen as Lair was a critical bomb. All the hype that was generated by the game blew up in Sony's face as the game got largely horrible reviews and become the butt of all video game related jokes. Did it deserve all the negative reviews? Is it really that bad of a game? The answer to that question is quite simply, no. Lair is perhaps one of the most underrated games of the year (not overlooked, mind you, underrated).

The game's story revolves around two kingdoms, Asilya and Mokai, former allies now torn apart due to their land being ravaged by volcanoes. Now the Mokai's land is depleted of resources, and the Mokai live on a resource rich land. As time goes on, the two become enemies due to religion coming in and teaching them that they are enemies and should not tolerate each other. So, the Mokai decide to launch a surprise attack against the Asylians, this is where you come in as Rohn, a member of the Asylian Sky Guard who fights off the invading Mokai using dragons. It's a good plot, especially for an action game involving dragons and burning things up and is definitely better than stuff like Eragon.

But on to the game itself. As stated, most of the game revolves around you flying around on a dragon burning things and defending your people from attack. The game's graphics are quite good and really capture a world in ruin quite well. The game does support 1080p high definition, however, I have only seen at 1080i and 720p. Both modes look incredible. The only problem is that there are some slowdowns at time, but nothing too distracting. Even more amazing than the graphics is the sound, which is among the best I've ever heard in a video game. Presented in UNCOMPRESSED 7.1 SOUND (!!!) with THX Certification, the game completely envelopes you in sound. Now, I've only played it in compressed Dolby Digital 5.1, but even in that situation, dragons swooping overhead, flames flying in all directions, and exploding ships all sounded awesome. However, what really shines in the game is the soundtrack composed John Debney, who also did the music for The Passion of the Christ and Sin City. The soundtrack is definitely the best of 2007 and rivals most film soundtracks. The music is so good that Sony is selling the whole soundtrack for the game on iTunes.

But enough about the technical side of the game, let's move onto what gets trashed the most, the gameplay. The team at Factor 5 decided to take advantage of what the PS3 offers them in graphical capability, sound, and capacity with the Blu-ray Disc, however, they also decided to take advantage of the PS3's new Sixaxis controller with motion sensing capability. This is what caused the most criticism over the game. The tilt controls were viewed as hard to use and unresponsive. To those people I say, "Pfft, spend some more time with it." Yes, it is kind of tough to get the hang of, but you must remember that you are controlling a gigantic dragon, and not an airplane which can turn on a dime. If you think of it in the sense that you are at the reins of a gigantic beast, then the controls might be a little easier to work, since it basically is like you're at the reins. Slap the reins down and you'll get a speed boost, pull them up quickly and the dragon will do a 180 and face the other way. Once you get used to the controls, you'll be burning those Mokai bastards quickly. Or, take a look at the instructional video included in the bonus material, it's a like a video version of the Lair Review Guide.

However, despite all this, I would only give the game a 7.5 at the maximum because it's slow at times, it's rather short, and the controls don't always work right. It is definitely worth checking out when it gets down to $15 or so.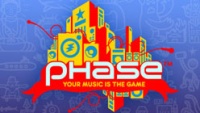 This might be an odd inclusion since it never had a retail release, but this is something that I'm sure none of you have heard of by a developer you've definitely heard of. Did you know that Harmonix, the same company behind Guitar Hero and Rock Band released an iPod game this year? No, really, AN iPOD GAME!!!!!!!!!!!!!! The game is called Phase, and it's basically just like Amplitude or Guitar Hero, but on your iPod.

Basically, the game is played by clicking the left button, the center button, or the right button in time to your music. Sometimes there will also be a wave of dots that comes up, known as a flowing sweep. When one of these flowing sweeps come up, you have to scroll the click wheel left and right, following the pattern of the dots. The game has it's own small soundtrack of seven songs (Bang Camaro - Nightlife Commando, Dealership - Dots And Dashes, Freezepop - Pop Music Is Not A Crime (YES!!! FREEZEPOP!!!), Inter:sect - Midnight Gamma, Kodomo - Spira Mirabilis, Speck - The Theme Of The Awesome, Universal Hall Pass - Dragonfly Remix), but the big feature here is that you can import ANY song you have on your iPod into the game and it will make it into a level for you to play, with different difficulties. Want to play on insane (Video is on the default difficulty, by the way)? You can do that! Want to play along to Run DMC? Sure, you can do that too. Want to play along to the I Have A Dream Speech? Uh...yeah, you can do that too. Want to play along to static? No you don't. Of course you don't. But you technically could do that in Phase!

It's a $5 download from the iTunes store, and has been described by many as the only iPod game worth having. The game requires a third-generation iPod nano or better, iPod classic, or fifth-generation iPod or better.

Check back on Wednesday or Thursday when I actually deliver this feature on-time...(at least I hope).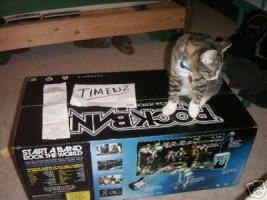 Some lucky guy in Marina, California managed to snag Rock Band early from the local Best Buy there. Instead of setting the game up as a demo, the Best Buy accidentally put it out for sale. This guy, "timenz", spotted it, bought it, and put it up on eBay. Needless to say, EA was not very pleased by this at all and gave the man a call asking him to return the game to the store. However, he did not do that. Then he got a call from Best Buy saying that if he returned it, he would receive a full refund and a $100 gift card, but he still refused to do it. He kept the eBay listing up, and now it is going for $326 (as of the time this article was posted).

So, fellow gamer nerds, what would you do in this situation? Auction it or return it for $100?

I'd auction it. He's doing quite well for himself if I must say so myself.

Source: Engadget.



Database Search
---
Site Statistics
---
Total Games:

138791

Total Hardware:

10274

Total Scans:

176675

Total Screenshots:

93351

[More Stats]
Our Friends
---
Updated Entries
---

(SW)
---

(SW)
---

(PS5)
---

(PS5)
---

(Vita)
---

(SW)
---

(PS4)
---

(SW)
Updated Collections
---
New Forum Topics
---
New on the Blogs
---
Nielsen's Favorite Articles
---