The Nintendo DS was a landmark handheld console. In hindsight Nintendo looks prophetic with its adoption of a touchscreen in the years just before the idea of the smartphone takes hold in the public consciousness. This touchscreen allowed many gameplay ideas that were once slow and clunky to become much smoother. Point and click adventure games are mostly known from the PC market, but there have been some ports and original point and clicks on older consoles and handhelds. The DS with its touchscreen allowed point and click adventure games to be played in the palm of everybody's hand, and there was an explosion of them. One of the early prominent developers of DS point and click adventures was the Japanese developer Cing. In 2005 they released Another Code: Two Memories, which was renamed Trace Memory for North America. In 2007 the company released Hotel Dusk: Room 215, both of these titles did quite well for the small developer. However, Cing was not able to keep this momentum rolling and went defunct in 2010.

Hotel Dusk was the first of a two part series, with its sequel being Last Window: The Secret of Cape West. Both games released on the DS, and Last Window was also Cing's final game before going bankrupt. Nintendo published all these DS titles, but part of Cing's problems may have been the seemingly random release regions of their games. Trace Memory and Hotel Dusk released in Japan, North America, and Europe and achieved some success. Last Window and Trace Memory's sequel, Another Code: R - A Journey into Lost Memories for the Wii, only released in Japan and Europe. Last Window released too late in Cing's life to likely come to North America, they were already dying when the game was releasing. What was strange about Hotel Dusk was that its first release region was in North America. So what made Hotel Dusk so special that many adventure game fans had to have it and play it? What gave it the crossover appeal to give it that little extra push?


Continue reading Hotel Dusk: Room 215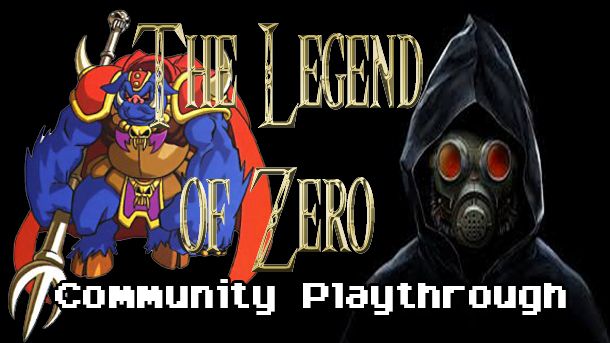 After starting 2015 off with a *BANG*, prepare yourself for the load of action and drama, that the RF Generation Playthrough Group has in store for you in February.

For the February Retro Playthrough, we return to the land of Hyrule in the timeless classic The Legend of Zelda: A Link to the Past for the SNES. In this prequel to the original two Zelda games on the NES, take control of Link as he embarks on an epic adventure to once again save Princess Zelda and restore peace to Hyrule. Join us for The Legend of Zelda: A Link to the Past and experience what is commonly regarded as one of the greatest games of all time.

Retro discussion thread: http://www.rfgeneration.c...m/index.php?topic=14980.0

Over on the modern side we will be choosing our own fates with a visual novel for the Nintendo DS. In 999: Nine Persons, Nine Hours, Nine Doors you find yourself aboard a sinking cruise ship with eight strangers. The only path to freedom is found after finishing a series of puzzles. The branching story line and six unique endings will have you replaying until you find the right answers to the "Nonary Game."

Modern discussion thread: http://www.rfgeneration.c...m/index.php?topic=14978.0

If you think you have what it takes to save the Hyrule kingdom or escape the sinking ship alive join us in February's Community Playthrough.



Database Search
---
Site Statistics
---
Total Games:

132152

Total Hardware:

9543

Total Scans:

167774

Total Screenshots:

91912

[More Stats]
Our Friends
---
Updated Entries
---

(GG)
---

(GG)
---

(Gen)
---

(SZX)
---

(SZX)
---

(Wii)
---

(Wii)
---

(Wii)
Updated Collections
---
New Forum Topics
---
New on the Blogs
---
Nielsen's Favorite Articles
---