Welcome back friends to the April 2017 edition of RF Generation's Site News! In this issue, we announce May's community playthrough game, provide you with the latest info for Retro World Expo 2017, and of course, thank those members who sent in submissions to our site and registered approvals during the month of March. Thanks for tuning in to this edition of the Site News!

REMEMBER: If you have any news about upcoming events or topics that you think the site needs to hear about, please PM singlebanana and put "RFG Site News" in the subject line. Who knows, maybe your news will make our front page!
----------------------------------------------------------------------------------------------------------


Continue reading All Our News Are Belong To You: April 2017 Edition




If January seemed to fly by, then February zoomed by as fast as a spikey, blue weasel...... Welcome back friends to the March 2017 edition of RF Generation's Site News! In this issue, we announce April's community playthrough game and a welcome change to the playthrough forum, pronounce the death of our IRC chatroom and announce the birth of a new means of site communication, provide the new dates and location for Retro World Expo 2017, and of course, thank those members who sent in submissions to our site and registered approvals during the month of February. Thanks for adjusting your "bunny ears" and tuning in to this edition of the Site News!

REMEMBER: If you have any news about upcoming events or topics that you think the site needs to hear about, please PM singlebanana and put "RFG Site News" in the subject line. Who knows, maybe your news will make our front page!
----------------------------------------------------------------------------------------------------------


Continue reading All Our News Are Belong To You: March 2017 Edition




Holy time warp Batman! Where the H-E-double hockey sticks did January go? Welcome to the February 2017 edition of RF Generation's Site News! In this issue, we announce March's community playthrough game, remind you that "HEY! There's a donation drive going on over here!", keep you informed regarding new podcast hosting, and of course, thank those members who sent in submissions to our site and registered approvals during the month of January. Thanks for adjusting your V-hold and tuning in to this edition of the Site News!

REMEMBER: If you have any news about upcoming events or topics that you think the site needs to hear about, please PM singlebanana and put "RFG Site News" in the subject line. Who knows, maybe your news will make our front page!
----------------------------------------------------------------------------------------------------------


Continue reading All Our News Are Belong To You: February 2017 Edition




Happy New Year and welcome the January 2017 edition of RF Generation's Site News! In this issue, we present February's community playthrough title, announce the results of our December racing competition, check in on the goodies received during December's Secret Santa, announce a new site member promotion, set a reminder for our upcoming site Donation Drive, and thank those members who sent in submissions to our site and registered approvals during the month of December. Thanks for tuning in to this edition of the Site News! PLEASE be sure to read this month's edition, since there is some cool and informative content, as well as an important upcoming event announcement.

REMEMBER: If you have any news about upcoming events or topics that you think the site needs to hear about, please PM singlebanana and put "RFG Site News" in the subject line. Who knows, maybe your news will make our front page!
----------------------------------------------------------------------------------------------------------


Continue reading All Our News Are Belong To You: January 2017 Edition




Welcome the December edition of RF Generation's Site News! In this issue, we announce January's community playthrough title, set a reminder for members participating in this year's site Secret Santa, and thank those members who sent in submissions to our site and registered approvals during the month of November. Thanks for tuning in to this edition of the Site News and from all the staff at RF Generation, please have a safe and happy holiday season!

REMEMBER: If you have any news about upcoming events or topics that you think the site needs to hear about, please PM singlebanana and put "RFG Site News" in the subject line. Who knows, maybe your news will make our front page!
----------------------------------------------------------------------------------------------------------


Continue reading All Our News Are Belong To You: December 2016 Edition




Welcome the November edition of RF Generation's Site News! In this issue, we announce December's playthrough games and annual site competition, lock down the dates and rules for another great, site-wide Secret Santa, and thank those who sent in submissions to our site and registered approvals during the month of October.

REMEMBER: If you have any news about upcoming events or topics that you think the site needs to hear about, please PM singlebanana and put "RFG Site News" in the subject line. Who knows, maybe your news will make our front page!
----------------------------------------------------------------------------------------------------------


Continue reading All Our News Are Belong To You: November 2016 Edition




Welcome to another edition of RF Generation's Site News! In this issue, we announce the Playcast's VERY special November playthrough, publicize an appearance by two site members who represented RF Generation on the latest N.A.R.C. podcast, make a final plea for YOU to attend Retro World Expo, get an early glimpse of how to join in on early November's annual "International Play Your Vectrex Day," and lastly, thank all of those members who sent in submissions to our site during the month of September.

REMEMBER: If you have any news about upcoming events or topics that you think the site needs to hear about, please PM singlebanana and put "RFG Site News" in the subject line. Who knows, maybe your news will make our front page!
----------------------------------------------------------------------------------------------------------


Continue reading All Our News Are Belong To You: October 2016 Edition




Welcome members to another edition of RF Generation's Site News! In this issue, we announce October's creepy playthrough, make the final turn toward the upcoming Retro World Expo, and finally, thank all of those members who sent in submissions to our site during the month of August.

REMEMBER: If you have any news about upcoming events or topics that you think the site needs to hear about, please PM singlebanana and put "RFG Site News" in the subject line. Who knows, maybe your news will make our front page!
----------------------------------------------------------------------------------------------------------


Continue reading All Our News Are Belong To You: September 2016 Edition




Welcome to another edition of RF Generation's Site News! In this issue, we reveal September's playthrough game, announce two recent site fixes, talk about what's new with Retro World Expo, extend you an invite to a new, modern gaming group started by one of our prominent members, and as always, thank those members who sent in submissions to our site during the month of July. But, before we get into these updates, I'd like to announce a few site promotions.

REMEMBER: If you have any news about upcoming events or topics that you think the site needs to hear about, please PM singlebanana and put "RFG Site News" in the subject line. Who knows, maybe your news will make our front page!
----------------------------------------------------------------------------------------------------------


Continue reading All Our News Are Belong To You: August 2016 Edition




Welcome to another edition of RF Generation's Site News! In this issue, we announce August's playthrough games (yes, games!), talk about what's new with Retro World Expo, and of course, we thank those who sent in submissions to our site during the month of June. If you have any news about upcoming events or topics that you think the site needs to hear about, please PM singlebanana and put "RFG Site News" in the subject line. Who knows, maybe your news will make our front page!
----------------------------------------------------------------------------------------------------------


Continue reading All Our News Are Belong To You: July 2016 Edition




Members and guests, welcome to our site's new, monthly front page feature that houses all of the relevant events and announcements on RF Generation. For some time now, the front page has included posts such as the monthly Thank Yous, the playthrough announcements, updates on video game-related conventions, contest and fundraiser announcements, and other relevant site event information. In order to bring you more game reviews and gaming articles, we've decided to combine these informational posts into a single post so that our readers can find it all in one place. So here it is, our inaugural news post. Enjoy, and be sure to come back for more updates each month!

----------------------------------------------------------------------------------------------------------


Continue reading All Our News Are Belong To You: June 2016 Edition


As many of you already know, I dislike eBay, in fact one might say I hate it with a passion. In fact, I refuse to buy any type of gaming device from the site. So, I was extremely pleased when in January of 2008 I read a post on the Digital Press forums from Dragon Warrior Jasen, that he was fed up with eBay and toying with the idea of making his own auction site dedicated to video games with minimal fees. When he came up with a name and made the site public a couple months later, I made sure I was one of the first to join GameGavel.com. I listed numerous auctions but had very little success, but I believed in the theory behind the site of no fees whatsoever and stuck with it. Later on in 2008 I came across another site, ChaseTheChuckwagon.com, with a similar philosophy of only charging a modest final selling fee. I quickly joined that site and have been listing auctions on there since.



However, a couple days ago, I got the email that every other GameGavel member got from Jasen, stating that the site will be closing. Jasen blamed the closure on himself, but I do not believe that it was any one person's fault. I think the failure was the combined result of people not believing that a free auction site could work and sellers were charging the average eBay price instead of taking into account the fact that they're not paying 8%+ fees on their sale as they would with eBay.



Anyway, yesterday I got an email from GameGavel's Jasen Hicks and one from ChaseTheChuckwagon's Mike Kennedy, about half an hour apart stating that CTCW will be purchasing GameGavel's domain name and will be taking over operations.

Mike's plan is to co-brand both names, keeping the ChaseTheChuckwagon.comn name that some 2,000+ member knows and love and combining it with the more universal name of GameGavel.


So what this means for us, the gamers and collectors of the world, is a bigger and better site than has very modest final selling fees, that was built by gamers/collectors for gamers/collectors.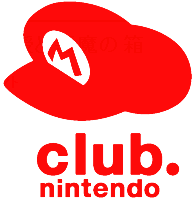 Japan has know the sweet loyalty program known as "Club Nintendo" for years, Europe has had "Nintendo VIP 24:7" since the Gamecube launched over 6 years ago and "Club Nintendo" since the launch of the Wii. But, Nintendo wasn't nice enough to give North America a Club Nintendo just yet. In fact, even South Africa has had a Club Nintendo for six months already.

But, in October 2008, it was revealed that Club Nintendo was coming to North America. And to the instant relief of millions of Nintendo fans, was launched December 15. But, as anyone who tried to sign up already knows, the site was rather buggy, in fact it didn't really work at all. Many who tried to sign up for the first time couldn't get it to work and nearly everyone who tried transferring their "My Nintendo" information found that the system just wouldn't let them log in.

I know I was one of the first to be elated and aggravated with the system in the same 5 minutes. I tried at least twice a day to log in, but was always met with a "your username or password are incorrect" message. Finally, today I tried and was instantly logged in, and was given the opportunity for my first survey. I promptly gave "World of Goo" a glowing review and received my 10 coins.

So, now that I've mentioned "coins" you may be wondering what they are. Well, they're points that you use to "buy" stuff from Club Nintendo. Many people out there feel the prizes right now are terrible, but I think there are some very nice things to be had.
For 800 coins, you get the Game & Watch Collection for DS.
For 600, you get a White Nintendo DS Game Card Case.
For 800, you get Hanafuda Cards. The picture shows a huge stack, but it doesn't say how many you actually get.
500 coins get you Mario Party Playing Cards or Animal Crossing Playing Cards.
600 gets you a Mario Nintendo DS Game Rack.
600 gets you either a Black, Super Mario Bros. Theme, or Animal Crossing Theme Nintendo DS Game Card and Stylus Set.
400 gets you a Nintendo DS Lite Case (Silver).
And 300 will get you a Wii Remote Holder.

As you can see, the prizes are heavily geared towards the DS, with only one item for the Wii. Many users are complaining that Club Nintendo isn't giving North America the same awesome prizes that Japan gives away, such as a Super Famicom style Classic Controller for the Wii and unreleased games such as Tingle's Balloon Fight DS and Exclamation Warriors Sakeburein. But I feel the prizes they are offering are very good, for a program that has just started up. I know I really want three of the available items, and I'm confident Nintendo will be adding new stuff after not too long.

The only major drawback to the system I see is that only first party Nintendo games can be registered, and only new ones at that. So all the GameCube games you have won't get you any points. I think that is a big mistake for Nintendo because they should give their loyal customers something for their years of money, not just people jumping on the Wii/DS bandwagon. Wouldn't is be amazing if we could register our hundreds of NES, SNES, and N64 games



So Nintendo fans, head on over to https://club.nintendo.com/ and sign up to start receiving your free stuff. A word of advice I noticed with the site, before you register games, it looks like you can add games to a "Intend to Buy" list first and then register them to receive 10 extra coins.





The Saturn Database is slowly being completed. I am putting all of the UPCs, Part #s, and Ratings in, but we still need scans!!!

Check out the Image database and see what scans are missing. We need just a couple Front and Back Scans, Quite a few Manual scans, and some game scans. Let's get the database finished!!!

With more of the database finished, it will be easier to see if you have that ultra rare Mortal Combat variant that you have been wanting. Finishing the database is all good!!!

Also, site appeal will go up, and more members may actually register! The big collection guys such as izret, tan, and nes_rules have done so many scans its not funny, so even if you can't do scans, try putting in part numbers and such, on any game for any system. Give back to the best gaming site there is, RFGeneration!!!!

Edit: Im soooooo sorry i forgot to put you in there Tan! Lets give him a round of applause!!



Database Search
---
Site Statistics
---
Total Games:

124513

Total Hardware:

9094

Total Scans:

159269

Total Screenshots:

91739

[More Stats]
Our Friends
---
Updated Entries
---

(Amig)
---

(Amig)
---

(PSN)
---

(Vita)
---

(Vita)
---

(3DS)
---

(eShop)
---

(eShop)
Updated Collections
---
New Forum Topics
---
New on the Blogs
---
Nielsen's Favorite Articles
---