We interrupt your regularly scheduled program to bring you November 2018's edition of RF Generation's Site News! In this issue, we discuss our December 2018 community playthrough contest, unveil the next game for our site shoot 'em up club, and of course, thank those members who sent in submissions to our site and registered approvals last month. Thanks for keeping it on Channel 3!

REMEMBER: If you have any news about upcoming events or topics that you think the site needs to hear about, please PM singlebanana and put "RFG Site News" in the subject line. Who knows, maybe your news will make our front page!


Continue reading All Our News Are Belong To You: November 2018 Edition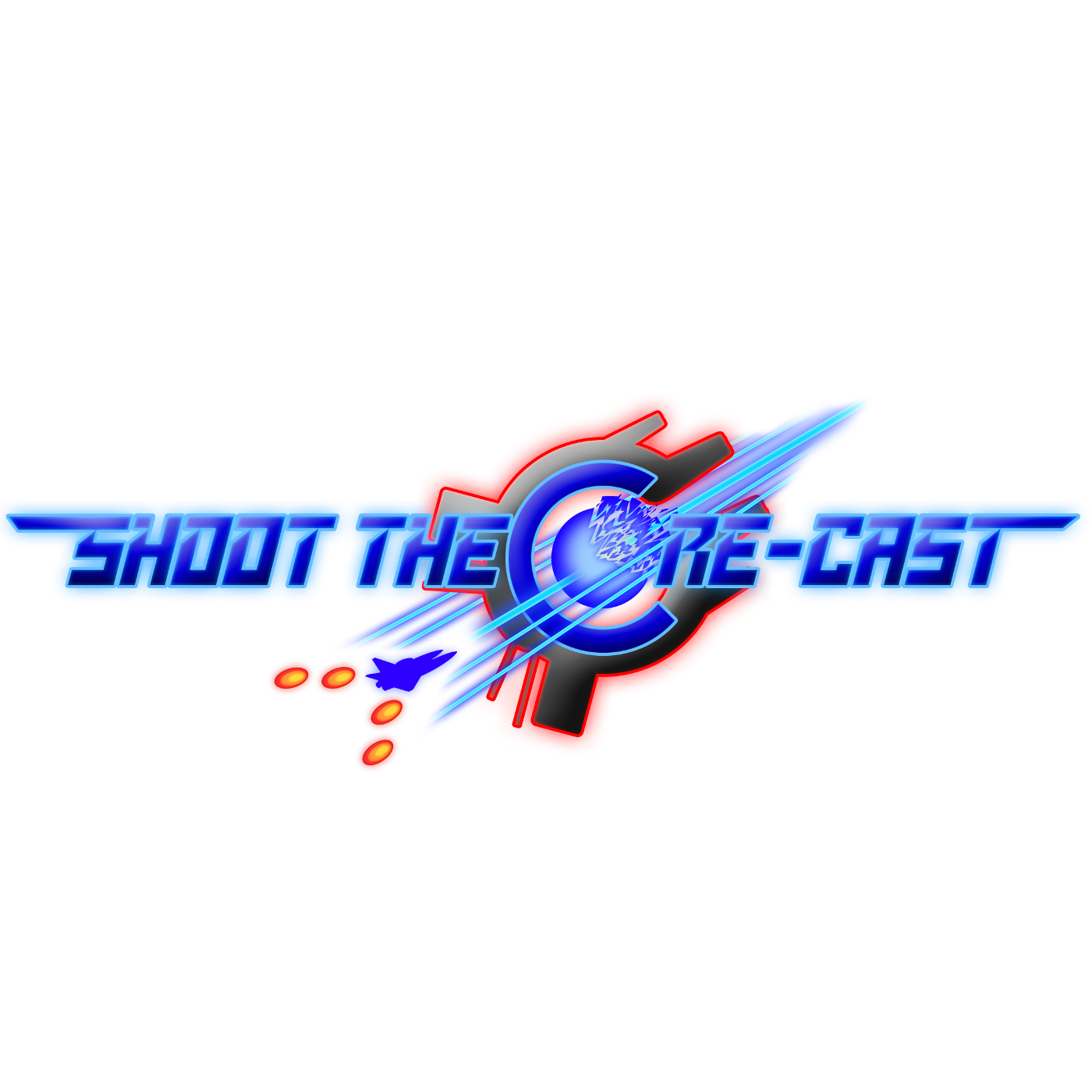 Episode 04 of Shoot the Core-cast is online! MetalFRO and Addicted discuss the RF Generation Shmup Club game for September 2018; a lesser known Japanese doujin shmup called Warning Forever. This is a free to download PC game that is essentially a 25-stage boss rush. Have a listen, and see what we thought of it!
http://rfgeneration.com/p...de_04_warning_forever.mp3

ou can listen directly here on the site, or download the MP3 to listen to later:
http://www.rfgeneration.com/podcasts/shmupclub/

We're on Apple Podcasts (iTunes):
https://itunes.apple.com/...re-cast/id1432819542?mt=2

And we're also on Google Play!
https://partnerdash.googl...ied%253D1&a=781627472

We're now on Stitcher podcasts, as well!
https://www.stitcher.com/...odcast/shoot-the-corecast

Thanks so much for listening, and don't forget to subscribe on your favorite service!




We interrupt your regularly scheduled program to bring you October 2018's edition of RF Generation's Site News! In this issue, we announce our November 2018 community playthrough title, unveil the next game for our site shoot 'em up club, and of course, thank those members who sent in submissions to our site and registered approvals last month. Thanks for keeping it on Channel 3!

REMEMBER: If you have any news about upcoming events or topics that you think the site needs to hear about, please PM singlebanana and put "RFG Site News" in the subject line. Who knows, maybe your news will make our front page!


Continue reading All Our News Are Belong To You: October 2018 Edition




We interrupt your regularly scheduled program to bring you September 2018's edition of RF Generation's Site News! In this issue, we announce our October 2018 community playthrough title, unveil the next game for our site shoot 'em up club, reveal the winner of our annual Pain Yourself With Submissions Contest, and of course, thank those members who sent in submissions to our site and registered approvals last month. Thanks for keeping it on Channel 3!

REMEMBER: If you have any news about upcoming events or topics that you think the site needs to hear about, please PM singlebanana and put "RFG Site News" in the subject line. Who knows, maybe your news will make our front page!


Continue reading All Our News Are Belong To You: September 2018 Edition




We interrupt your regularly scheduled program to bring you August 2018's edition of RF Generation's Site News! In this issue, we unveil our September 2018 community playthrough title, announce the next game for our site shoot 'em up club, promote our current Pain Yourself With Submissions Contest, provide you with our Twitch channel updates, direct you to our new site Wiki, and of course, thank those members who sent in submissions to our site and registered approvals last month. Thanks for keeping it on Channel 3!

REMEMBER: If you have any news about upcoming events or topics that you think the site needs to hear about, please PM singlebanana and put "RFG Site News" in the subject line. Who knows, maybe your news will make our front page!


Continue reading All Our News Are Belong To You: August 2018 Edition




We interrupt your regularly scheduled program to bring you July 2018's edition of RF Generation's Site News! In this issue, we unveil our August 2018 community playthrough title, announce the next game for our site shoot 'em up club, kick off our upcoming, annual Pain Yourself With Submissions Contest, and of course, thank those members who sent in submissions to our site and registered approvals last month. Thanks for keeping it on Channel 3!

REMEMBER: If you have any news about upcoming events or topics that you think the site needs to hear about, please PM singlebanana and put "RFG Site News" in the subject line. Who knows, maybe your news will make our front page!


Continue reading All Our News Are Belong To You: July 2018 Edition




We interrupt your regularly scheduled program to bring you June 2018's edition of RF Generation's Site News! In this issue, we unveil our July 2018 community playthrough title, announce the second game for our new site shoot 'em up club, reveal an addition to our collection database, and of course, thank those members who sent in submissions to our site and registered approvals last month. Thanks for keeping it on Channel 3!

REMEMBER: If you have any news about upcoming events or topics that you think the site needs to hear about, please PM singlebanana and put "RFG Site News" in the subject line. Who knows, maybe your news will make our front page!


Continue reading All Our News Are Belong To You: June 2018 Edition




We interrupt your regularly scheduled program to bring you May 2018's edition of RF Generation's Site News! In this issue, we unveil our June 2018 community playthrough title, tell you more about and announce the first game for our new site shoot 'em up club, and of course, thank those members who sent in submissions to our site and registered approvals last month. Thanks for keeping it on Channel 3!

REMEMBER: If you have any news about upcoming events or topics that you think the site needs to hear about, please PM singlebanana and put "RFG Site News" in the subject line. Who knows, maybe your news will make our front page!


Continue reading All Our News Are Belong To You: May 2018 Edition



Database Search
---
Site Statistics
---
Total Games:

128242

Total Hardware:

9198

Total Scans:

161821

Total Screenshots:

91872

[More Stats]
Our Friends
---
Updated Entries
---

(PS2)
---

(PS2)
---

(PS2)
---

(PS2)
---

(PS2)
---

(PC)
---

(ITCH)
---

(N64)
Updated Collections
---
New Forum Topics
---
New on the Blogs
---
Nielsen's Favorite Articles
---