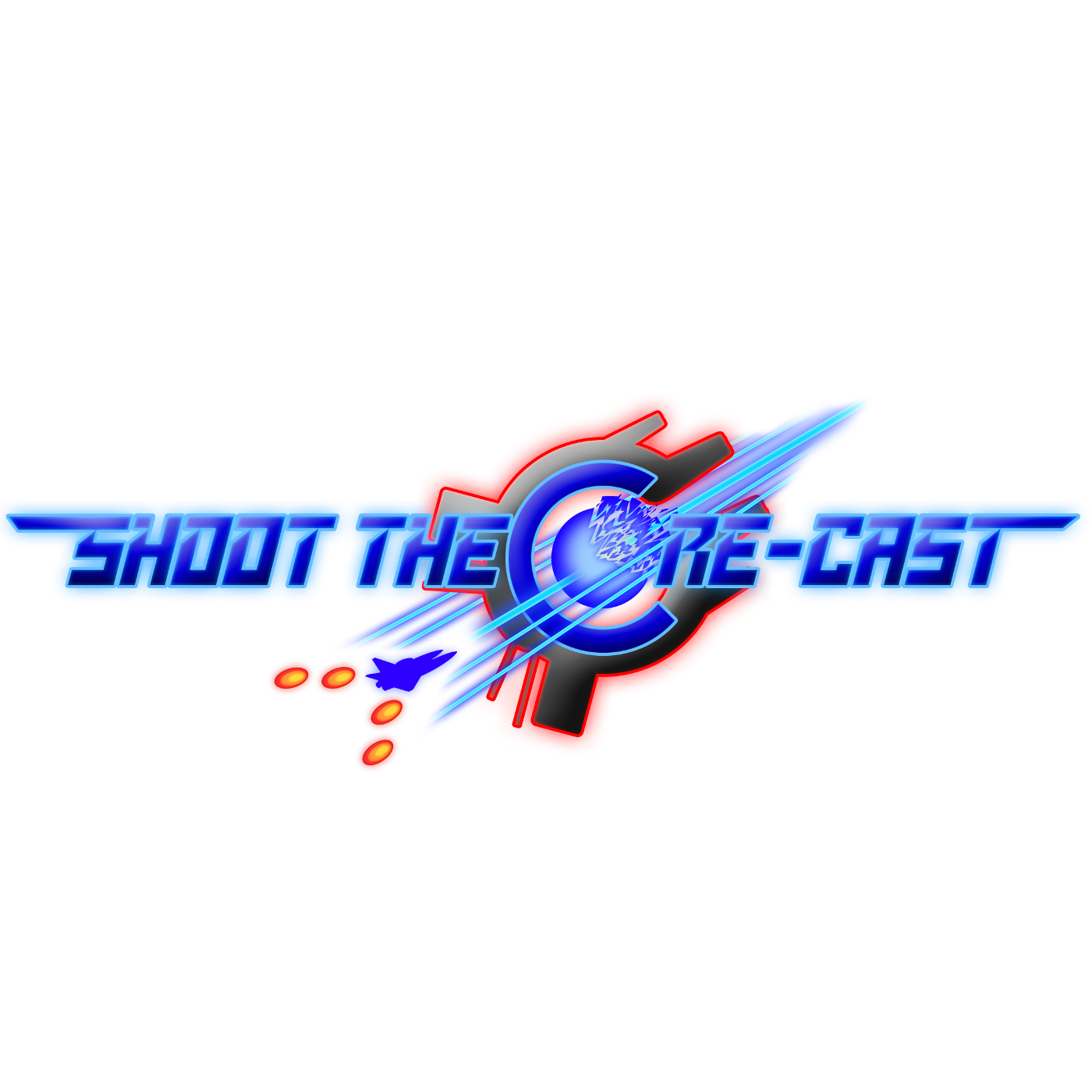 Welcome to Episode 006 of Shoot the Core-cast! This time around, we take a good look at the HOT-B Sega Genesis classic, Steel Empire! We dive into the original game, and dissect the re-releases since then, talking about the changes, and getting into the game's steampunk world. MetalFRO and Addicted go into great detail about the game's history, talk strategy, share high scores from the month's participants, and discuss how this game has lived on since its initial release.

http://rfgeneration.com/podcasts/shmupclub/?name=2018-12-19_shoot_the_core-cast_episode_006_-_steel_empire.mp3

Check us out and subscribe (and rate!) on Apple Podcasts!
https://itunes.apple.com/us/podcast/shoot-the-core-cast/id1432819542?mt=2

We're listed on Google Play - subscribe and review the podcast over there!
https://play.google.com/music/listen#/ps/Iih3vrijcro4yno3yrkeawnx6nu

We're on Stitcher Podcasts now, as well, so if you use that service, have a listen to the show from there!
https://www.stitcher.com/podcast/shoot-the-corecast

We have t-shirts! Help support the podcast, and rep the shmup community by buying a Shoot the Core-cast tee!
https://www.redbubble.com/people/jdieckmann/works/34582606-shoot-the-core-cast-podcast?asc=u&p=t-shirt

See all the discussion about Steel Empire, as well as participant high scores, in the discussion thread:
http://www.rfgeneration.com/forum/index.php?topic=18841.0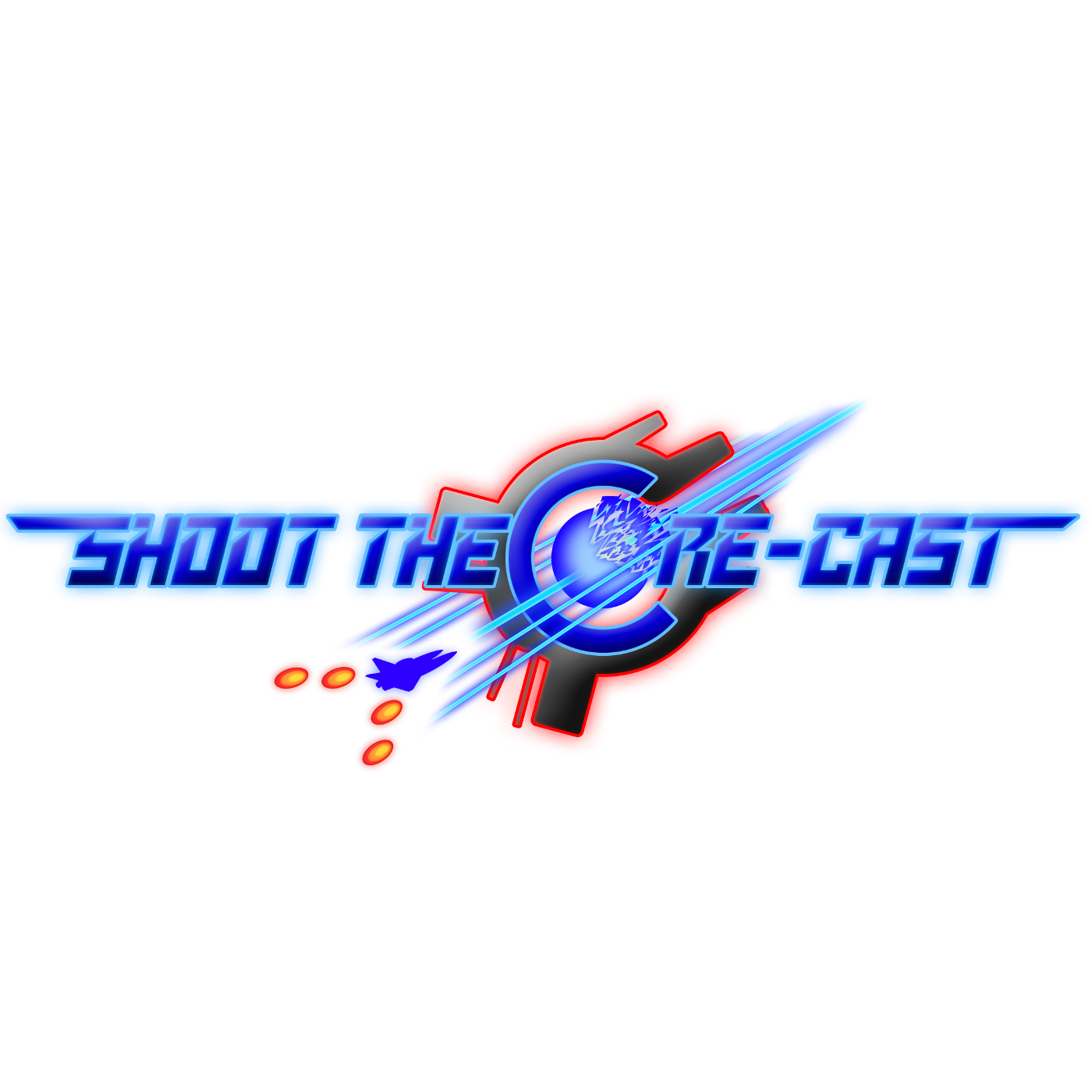 Episode 04 of Shoot the Core-cast is online! MetalFRO and Addicted discuss the RF Generation Shmup Club game for September 2018; a lesser known Japanese doujin shmup called Warning Forever. This is a free to download PC game that is essentially a 25-stage boss rush. Have a listen, and see what we thought of it!
http://rfgeneration.com/p...de_04_warning_forever.mp3

ou can listen directly here on the site, or download the MP3 to listen to later:
http://www.rfgeneration.com/podcasts/shmupclub/

We're on Apple Podcasts (iTunes):
https://itunes.apple.com/...re-cast/id1432819542?mt=2

And we're also on Google Play!
https://partnerdash.googl...ied%253D1&a=781627472

We're now on Stitcher podcasts, as well!
https://www.stitcher.com/...odcast/shoot-the-corecast

Thanks so much for listening, and don't forget to subscribe on your favorite service!



Get ready to blast off and attack the evil Bydo empire!


Do you like shoot-em-up games? I do! I'm a long-time fan of the genre, and have spent the better part of the last 20 years, or so, collecting as many of them as I can. While I have played and enjoyed many of these games, I have never felt like I got full enjoyment out of them, because I haven't engaged with other players to talk strategy, compare scores, or revel in the games themselves at the level I would like to. Now's my chance! I'm starting a new monthly series here at RF Generation, where we can play and discuss classic scrolling shooter games!


Continue reading Shmup Fans Of RF Generation Unite!



Image shamelessly linked from GameFAQs.
I love classic video game box art like this. It symbolizes
the imagination many artists put into the artwork. Imagination
that unfortunately, rarely ever captured the true look and
feel of the game. Still, it gave us hope of the contents within.


One of the video game genres that I've been a big fan of over the last 20 years or so is shoot-em-ups. No, I'm not talking about "shooters", those fast-paced, first-person games where you brandish a firearm of some sort and snipe guys at 300 feet, reveling in every headshot. I'm talking about the scrolling shooter, one of the staples of what we now know as classic, or "retro" gaming. You see, from the early-mid 1980's, until around the mid-late 1990's, the scrolling shooter genre evolved tremendously, from humble beginnings like 1942, Vulgus, Star Force, and the like, to highly sophisticated games with deep, complex scoring systems like Battle Garegga, Dodonpachi, Radiant Silvergun, and many more. While I appreciate the complexity and replayability of games like that, give me a simple "shmup" (a term, coined by Zzap!64 Magazine) with twitchy game play, a simple control scheme, and solid action any day. While there's room in my heart for "danmaku" games (aka bullet curtain, or "bullet hell" shooters), I generally prefer classic shoot-em-ups to their more grown-up descendants.


Continue reading Solar Striker, 1990



Continue reading Unloved #?: Summer Carnival 92' Recca
Continue reading Unloved #22: UN Squadron

The Gamecube is sorely lacking in arcade style games and more specifically vertical scrolling shootem'ups. The two that it does have (in North America) are both quite well done. Ikaruga gets a lot of attention, and rightfully so. So I'm going to spend some time talking about Chaos Field, your only other choice for this style of game in the Americas.


Continue reading Unloved #1: Chaos Field




Let me blog for once.

During the 32-bit era some of Irem's best shmups were ported onto the PSX and Saturn in two different collections. Depending where you go it's either a hit or a partly miss.

Pack One: R-Types (PSX):



Released in the US thanks to ASCII Entertainment (later became known as Agetec), R-Types is perfect port of R-Type and R-Type II on one disc. R-Types comes with a nice intro video, a Museum mode, and of course both games. Shmup fans and arcade fans in general will love the collection because the gameplay is still hard and fun after all these years.

For $10-$20, it is worth it.

Pack Two: Arcade Gears: Image Fight & X-Multiply (PSX + Saturn):



Note: Playstation version looks just like the Saturn cover except it has the Playstation logo on it.

Released only in Japan and in Asian counties (Hong Kong, Singapore, etc.), Arcade Gears was Xing's line of retro arcade games that was published in the late 90s. Xing didn't develop any games, they just ported other company's games to mostly the Saturn and some on the Playstation (like Tatio's Gun Frontier, Capcom's Three Wonders, etc.). Image Fight and X-Multiply were two great Irem shmups that were released after R-Type. While these games didn't get the same fanfare as R-Type, they're still fun and hard like R-Type. Image Fight is a vertical shmup where the first five stages are a simulation. Do well in those stages you can go to the final three stages. X-Multiply is more similar to R-Type but it tends to focus a lot more on organic backgrounds and enemy designs (like Konami's Salamander/LifeForce).

Anyway, about the ports. Both the Playstaion and Saturn ports were mostly good except for some few faws. In both versions when playing X-Multiply you have to move the status menu (which tells the score, lives, etc.) by using the L/R buttons in order to see the whole screen. The original arcade game didn't have this problem at all. You can't change button configurations in the Saturn version (only in PSX version). In both versions, when playing Image Fight it appears that the bullets move a little too fast (compared to the arcade version). On the PSX port, when playing Image Fight in TATE mode (true Vertical mode by flipping your TV on its side, aka true Arcade screen mode) you'll sometimes get graphical glitches.

Funny thing because unlike R-Type where the menus look nice, Image Fight & X-Multiply's menus look really rushed. Of course when does having pretty menus mean anything (never)? If you want to get Image Fight & X-Multiply it's going to cost you a good bit of money. The Saturn version goes for $70-$100 and it's more common than the PSX version (but the weird thing is that the PSX version is cheaper, around $60-$80).

The Saturn version was only released in Japan while the PSX version was released in both Japan and in Asian countries.




Database Search
---
Site Statistics
---
Total Games:

129192

Total Hardware:

9303

Total Scans:

162655

Total Screenshots:

91882

[More Stats]
Our Friends
---
Updated Entries
---

(XOne)
---

(XOne)
---

(XOne)
---

(PS4)
---

(SW)
---

(SW)
---

(XOne)
---

(XOne)
Updated Collections
---
New Forum Topics
---
New on the Blogs
---
Nielsen's Favorite Articles
---