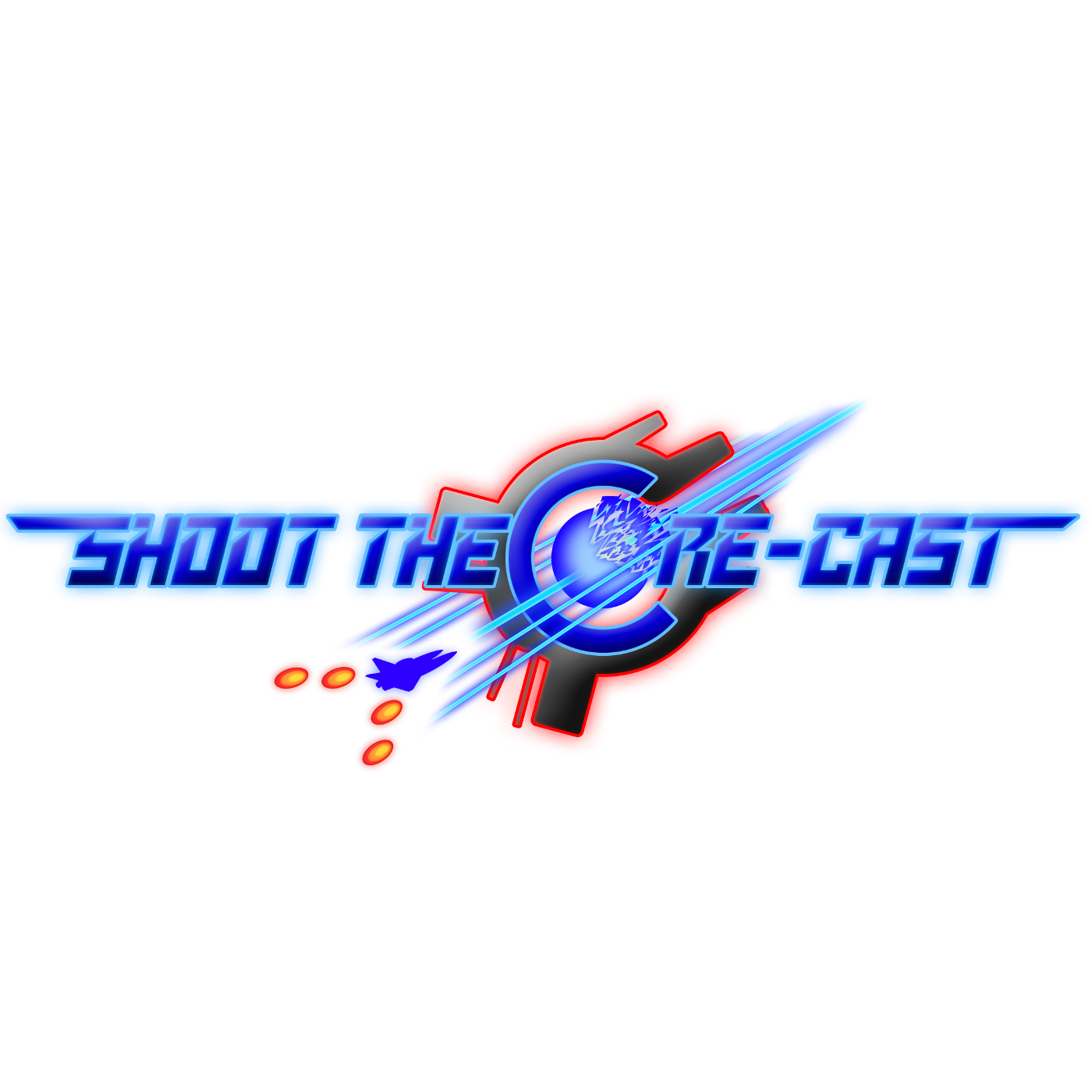 Episode 04 of Shoot the Core-cast is online! MetalFRO and Addicted discuss the RF Generation Shmup Club game for September 2018; a lesser known Japanese doujin shmup called Warning Forever. This is a free to download PC game that is essentially a 25-stage boss rush. Have a listen, and see what we thought of it!
http://rfgeneration.com/p...de_04_warning_forever.mp3

ou can listen directly here on the site, or download the MP3 to listen to later:
http://www.rfgeneration.com/podcasts/shmupclub/

We're on Apple Podcasts (iTunes):
https://itunes.apple.com/...re-cast/id1432819542?mt=2

And we're also on Google Play!
https://partnerdash.googl...ied%253D1&a=781627472

We're now on Stitcher podcasts, as well!
https://www.stitcher.com/...odcast/shoot-the-corecast

Thanks so much for listening, and don't forget to subscribe on your favorite service!




Ladies and gentlemen, the RF Generation Shmup Club now has its own official companion podcast! Shoot the Core-cast is your destination to hear all about the games we're playing each month in the RF Generation Shmup Club. Hosted by MetalFRO and Addicted, each episode will be a recap of the month's shooter game, with discussion about the game, commentary, shout-outs to forum member discussion, and highlighting scores and strategies. Couldn't join in during a month? Listen to the episode and see what you missed! Episodes 01 and 02 are now online, and you can listen to them here:

http://rfgeneration.com/podcasts/shmupclub/

https://itunes.apple.com/...re-cast/id1432819542?mt=2

Come hear Addicted and I wax intellectual about R-Type, including its design concepts, HR Giger-inspired art, its many ports, ominous music, and its lasting impact on the genre. In our second episode, we discuss the mighty Gradius and its huge influence on horizontal shoot-em-ups, and the genre in general. We have plenty to say about these bona fide classics, so please, have a listen!

We're already listed on Google Podcasts, and will be submitting to other services in the coming weeks, so if you have a favorite service you use, stay tuned for more announcements about other platforms!

Google Podcast page:
https://play.google.com/m...h3vrijcro4yno3yrkeawnx6nu

Episode 03 will be coming very soon, where we discuss a modern take on a classic shmup series with Raiden V. Until then, keep those lasers blasting!



Get ready to blast off and attack the evil Bydo empire!


Do you like shoot-em-up games? I do! I'm a long-time fan of the genre, and have spent the better part of the last 20 years, or so, collecting as many of them as I can. While I have played and enjoyed many of these games, I have never felt like I got full enjoyment out of them, because I haven't engaged with other players to talk strategy, compare scores, or revel in the games themselves at the level I would like to. Now's my chance! I'm starting a new monthly series here at RF Generation, where we can play and discuss classic scrolling shooter games!


Continue reading Shmup Fans Of RF Generation Unite!



Database Search
---
Site Statistics
---
Total Games:

128731

Total Hardware:

9256

Total Scans:

162290

Total Screenshots:

91878

[More Stats]
Our Friends
---
Updated Entries
---

(PS3)
---

(PS4)
---

(WiiU)
---

(GOG)
---

(GOG)
---

(GOG)
---

(GOG)
---

(GOG)
Updated Collections
---
New Forum Topics
---
New on the Blogs
---
Nielsen's Favorite Articles
---